Looking for an easy edible slime recipe that is inexpensive to make and even tastes good? What until you make this Funfetti Edible Slime Recipe. Based on the cake kids love, Funfetti Slime is a great edible slime recipe for beginners and expert slime makers.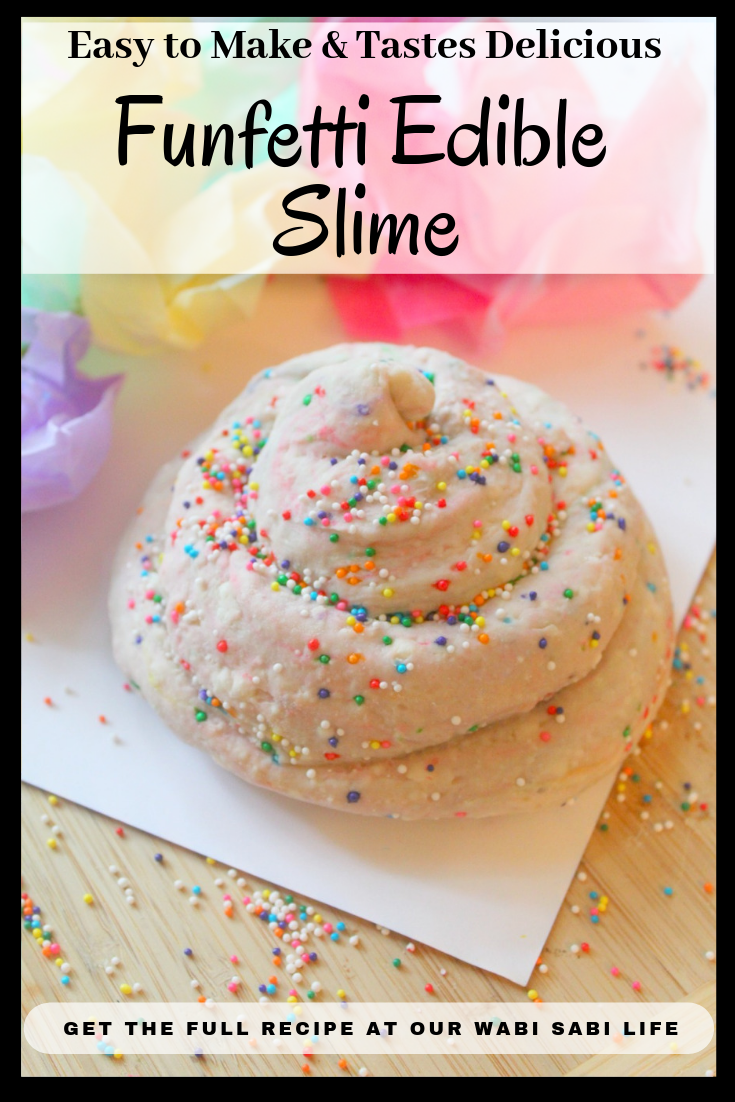 Since slime became popular, kids have been wanting to make it all the time. I hear from a lot of parents that they hate how messy it can be. From kids, I hear they want to make edible slime. We think this is a good solution for both parents and kids alike. This edible slime recipe is easy to make, not as messy as glue and starch and kids will love the taste.
Variations to Funfetti Edible Slime
Try a different type of pudding. Any kind will work.
Add different sprinkles.
Want More Slime Recipes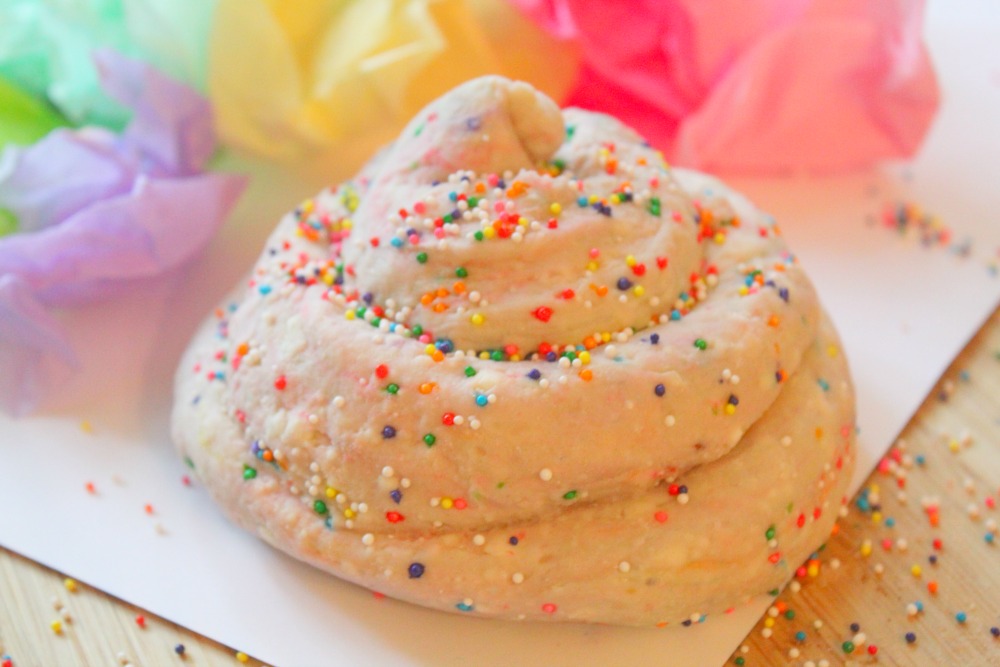 Funfetti Edible Slime Recipe Ingredients
1/3 cup white chocolate instant pudding mix
1 cup of cornstarch
candy cake sprinkles
1/3 cup of water
mixing bowl
mixing spoon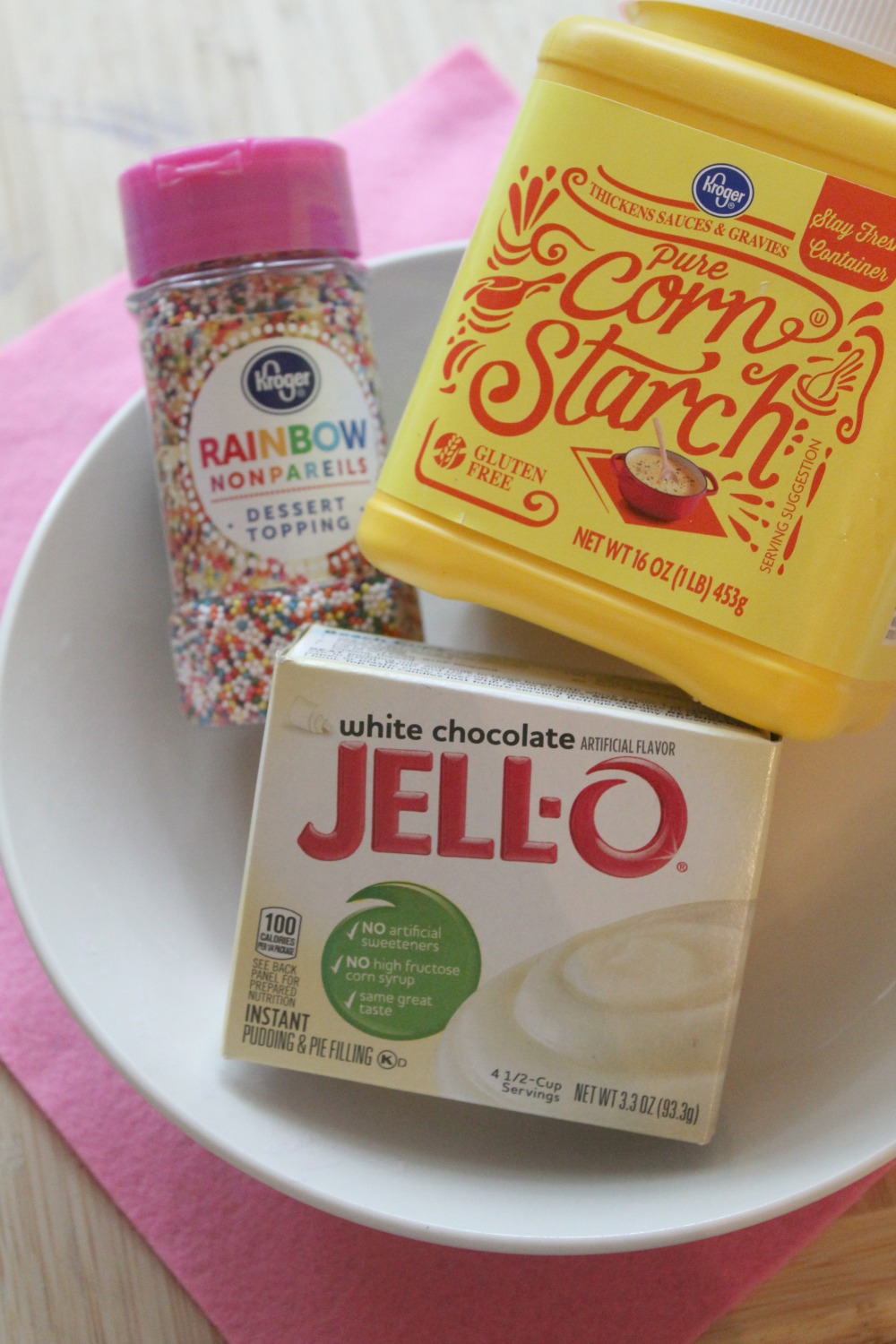 How to Make Funfetti Edible Slime
1. Add the white chocolate instant pudding mix (instant only) and cornstarch into your bowl. Mix well.
2. Add your water and stir. Break up any clumps with a spoon.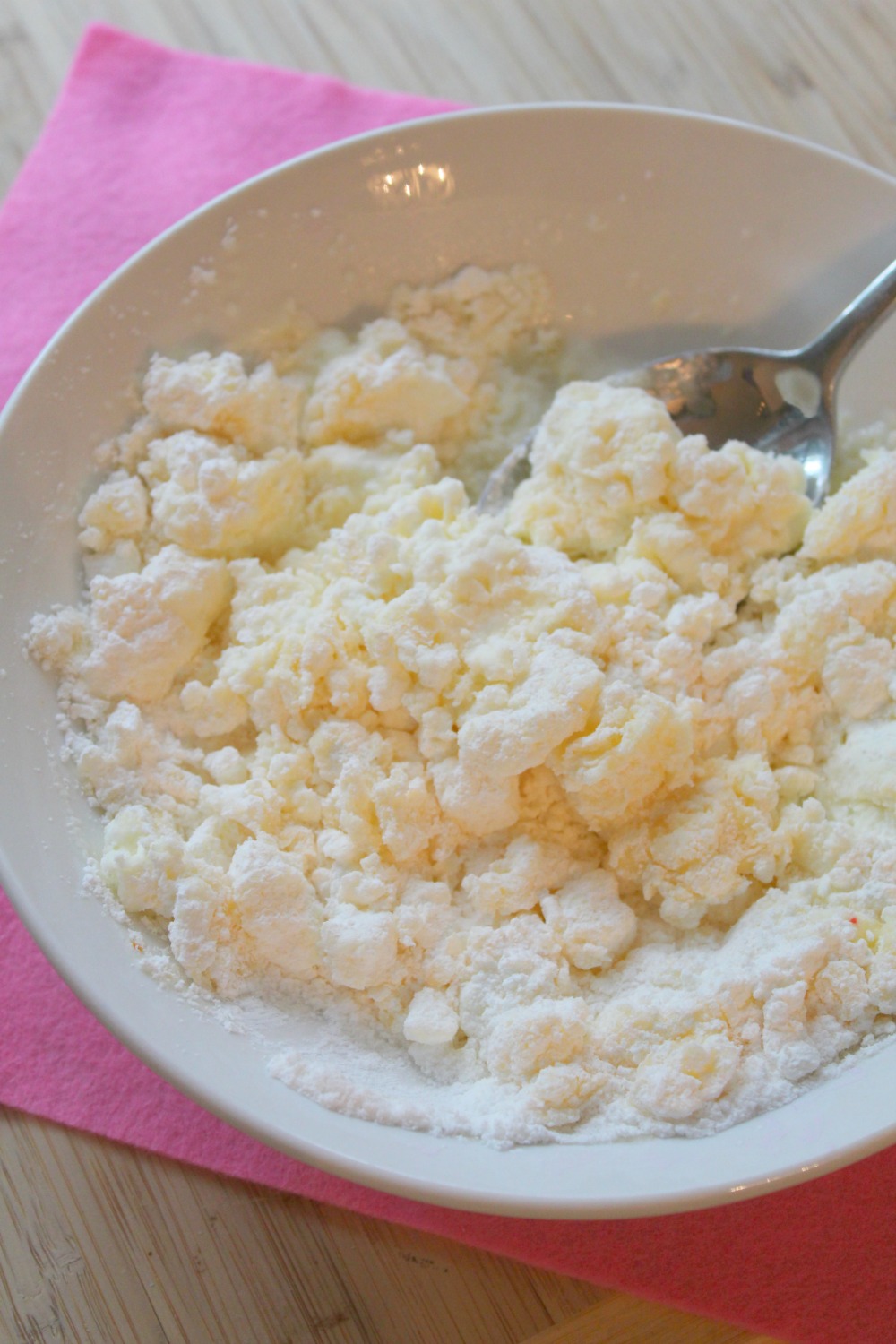 3. A crumbly dough will form. Use your hands to mix and form the slime.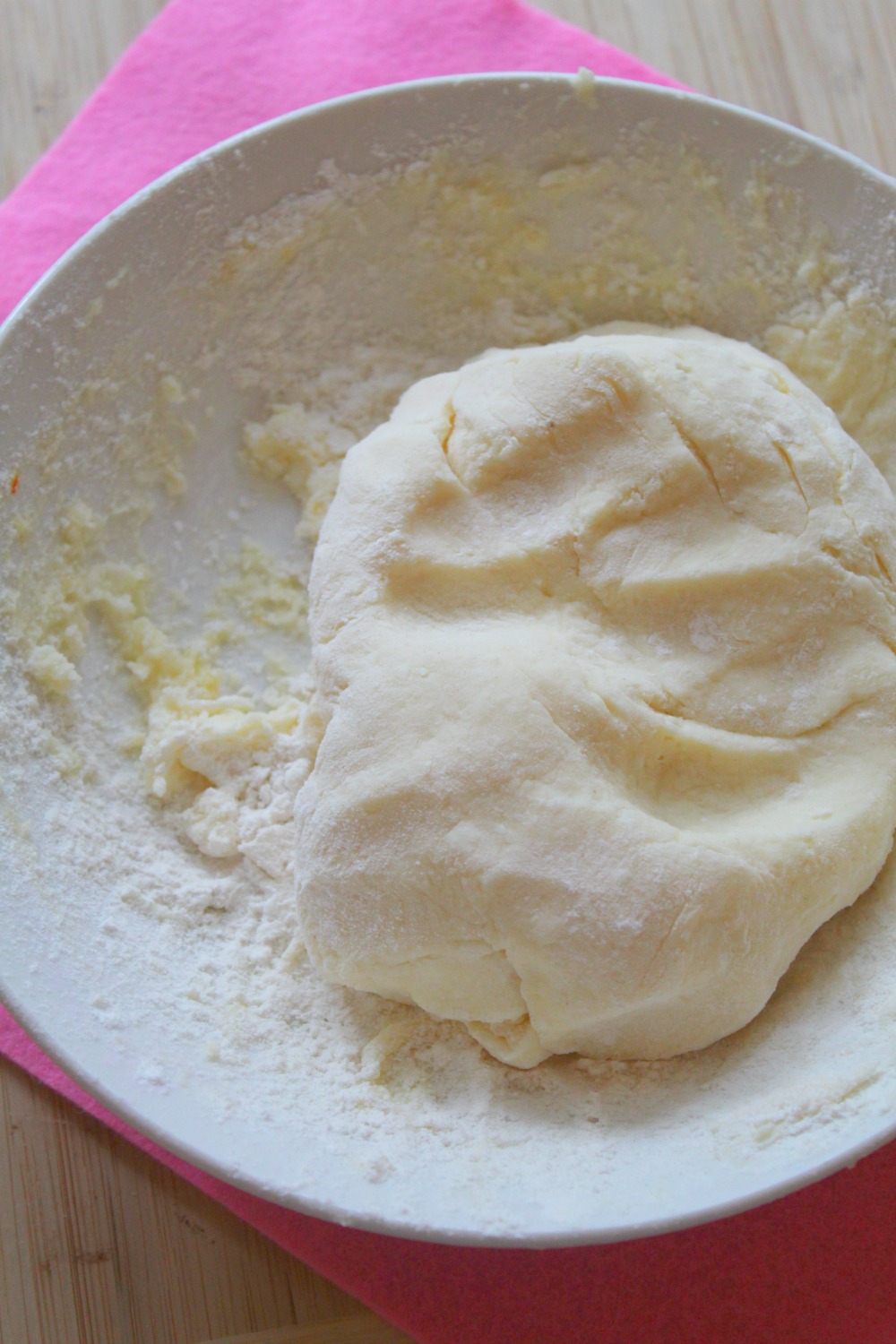 4. Is your slime too dry? Clumpy? Your slime may need a little more water. If your mixture is too dry add a teaspoon of water at a time until you get the slime consistency.
5. If your slime is too watery, add in equal parts of pudding mix and corn starch until it thickens.
6. Once you have the slime consistency, add in a generous amount of sugar cake sprinkles. Continue to knead well until mixed in. Sprinkle some extra candy sprinkles on top of the slime when done for added garnish.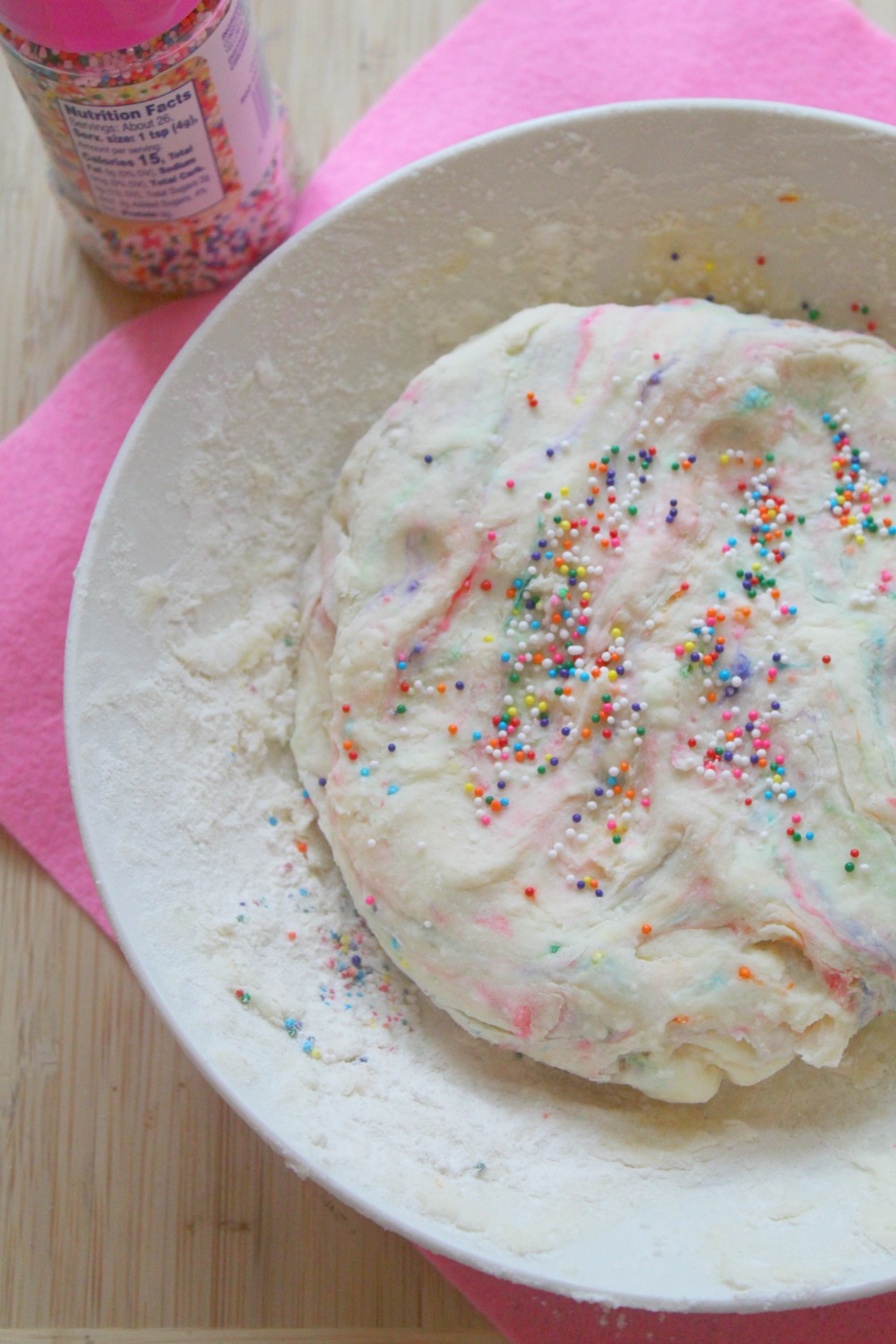 If you try to save it, store in an air tight container when not in use. However, I prefer that kids throw it away or eat it after use.