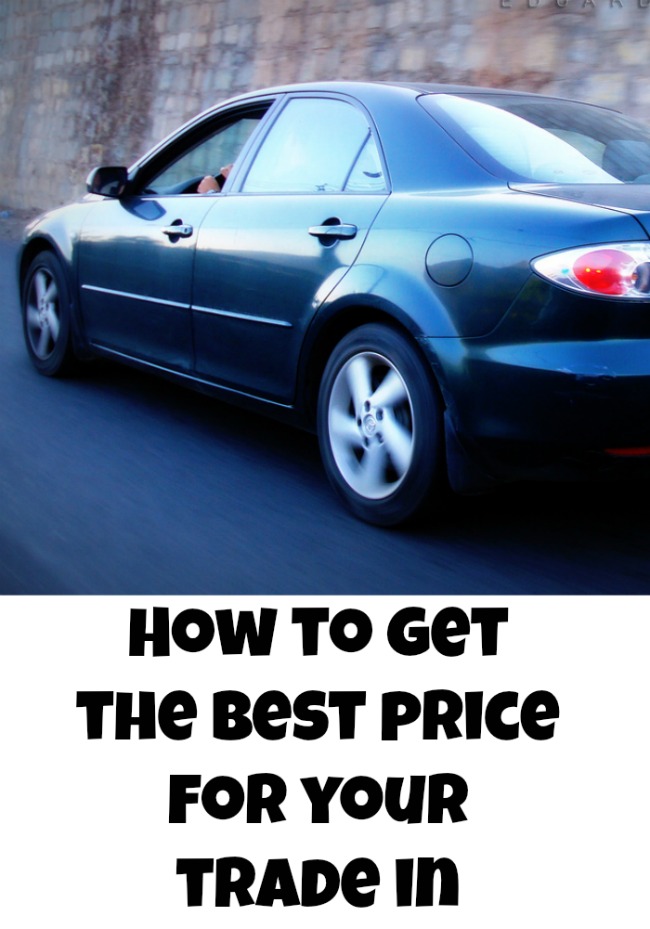 Most people trade in their cars to get a lower price on the car that they are buying. It makes sense. You don't need the car anymore, and who doesn't want to save money. Before you head to the dealership to see what you can get for the trade in value, do some research. Find out how to get the best trade for a car. It isn't that dealerships don't offer you a good deal. Most dealerships offer you a fair price. But knowing how to get the best price helps you in the long run.
Know the value: Everyone thinks their car is worth more than it is. Know how much it is actually worth before you get to the dealership. Because people tend to get overly sentimental about their possession, when they hear what the car is worth, it comes as a shock. Get over the hit easier at home, and then move on from there.
Clean up the car: I am not saying come in with a sparkling clean car. It isn't worth your time or money to do that. But making sure that the car isn't a pig sty helps. Think of it like curb appeal.
Bring your service reports: If you have done a great job taking car of the routine maintenance on the car, bring it. Show the dealership the paperwork. It shows that the car has been well maintained and this increases the value.
Get multiple offers, in writing. Find out what others will offer you. It will help you get the best price for a trade in where you want to buy your car. Get the offers in writing because the dealership might want to know for sure that someone else is offering that amount.
Know the season of your car: So while some people are looking for convertibles in the winter, more people are looking to buy SUVs. The dealership doesn't want to put out a lot of money on a trade in that they can't turn around and sell fast. The don't want to take up the lot space or put out the investment. That means, they are less likely to offer you more for the trade in. As the nice summer weather is coming, people are thinking about riding with the top down and will be looking for the convertible. The dealerships want to give people what they want. So think about the season of your car when looking to trade in.
Getting the best trade in for the car always helps bring down the price you are paying towards the new car. Make sure to get the best price you can.