This is a #sponsored post by @HP and @HSN. All thoughts are my own.
Christmas is almost here and in no time, everyone will be happily opening their gifts. But until then, people are still looking to get the best deal that they can. Since tech gifts are one of the most asked for gift, HSN will be using this time in order to offer a great sale on HP computers. Especially HP AIO computers. Since HP is one of the top pc makers, a sale on HP can not be beat.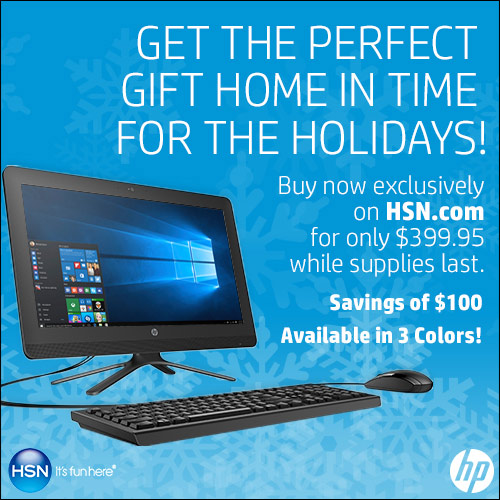 All in One computers are a great gift idea. Taking up less room with all of the same power, AiO computers work great for kids, teens and adults. It makes for a great gift. Not to mention at this price point. The deal can not be beat.
Beating the crowds is the only way to go this time of year. Don't get stuck in the crazy last minute shopping crowds. Tune-in to HSN TODAY for your LAST CHANCE to snag the best deal on All-in-One Desktop Computer this year!! There is even free shipping!
Head over to HSN, get a great deal on an AiO from HP and make the techy on your list happy for the holidays.