Financial Stability:  Getting Back on Your Feet One Step at a Time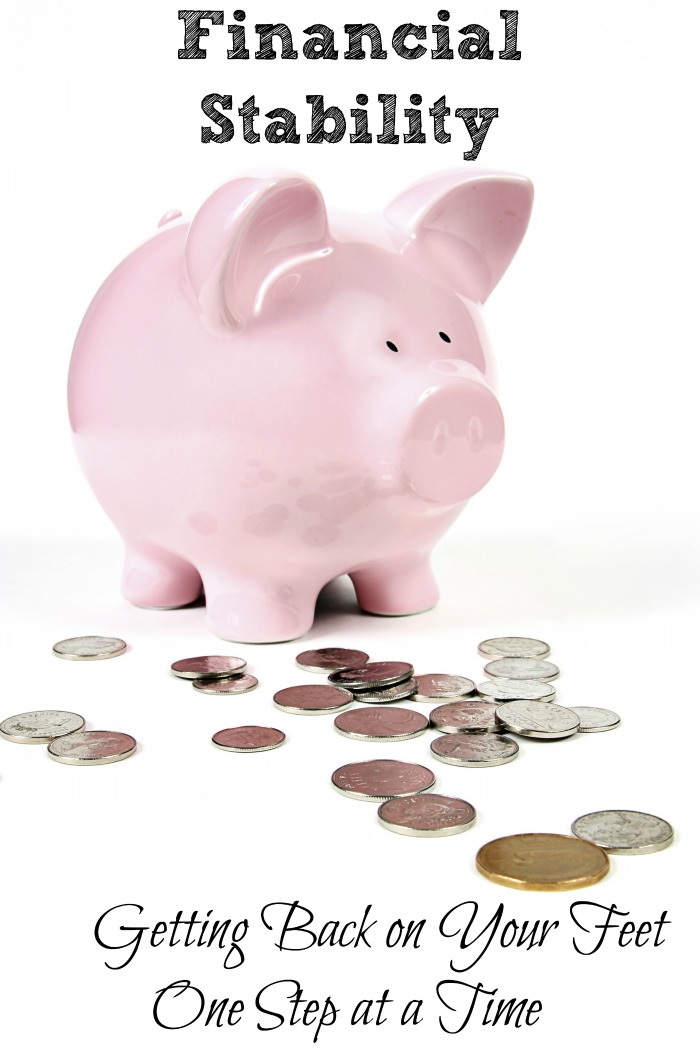 Most people are not equipped to deal with severe financial setbacks, whether they are due to bad choices or just bad luck. Two-thirds of Americans have less than $1,000 in a savings account, and over a third of families have no savings at all. So, many people must start over at least once in their lives. To get back on the path to financial stability, read on to find out the best pathway to follow.
In-Depth Assessment
Emotionally, this step may be the most difficult one, because in many cases, people must wade through mountains of bills that they would much rather forget about. However, this step is also a necessary one, because it is impossible to make a plan to leave a place if you are not sure where you are.
It's natural to feel depressed. When this feeling gets overwhelming, take a break. A walk around the block is often a good idea. If the feeling lingers or the breaks aren't enough to get it under control, consider seeing a professional. Many churches and civic groups offer low or no-cost counseling.
Set Priorities
A savings account is one way to avoid future financial disasters, or at least minimize them. Reduce nonessential, like cable TV and dining out, as much as possible, and put that money in a savings account. If your employer allows direct deposit to multiple accounts, that's even better. A large emergency fund will not appear overnight, but it will appear.
In most cases, rebuilding credit should be your other priority. Stay current on bills that are reported to the credit bureau, such as home mortgage and auto loan payments, come hell or high water. Also, talk to a credit counselor about which old bills you should pay off first, because different payments have a different effect on your credit score.
Stop Digging Your Hole
While it's important to get the emotional and financial help you need, it's also important not to give what little you have to companies that offer quick fixes. Many credit repair companies are quite reputable, but many others make big promises, take your money, and do little to raise your credit score. In most cases, the financial disaster did not occur in one fell swoop, so it will also take some time to correct the situation.
Use All Available Tools
Keep a close eye on financial accounts. Daily balance alerts are great snapshots, and monthly/quarterly reports help you identify both positive and negative trends.
Increase your income if possible. Drive for a ride-sharing company, pick up a freelancing gig online, or help neighbors with their chores on the weekends. Then, spend the extra money on the two priority areas (saving and credit building) mentioned above.
Responsible credit use is important as well, because borrowing money and paying it back makes you a much more attractive borrower to potential lenders. When future financial emergencies arise, and they will, installment loans are usually good things. They are very convenient and the repayments often get reported to credit bureaus. Just be sure to make timely repayments, because the interest charges are often high.
With a little help, you have the power to recover from anything, even a financial disaster.