This post was sponsored by Lionsgate as part of an Influencer Activation for Influence Central.
My kids and I have been following along with the Hunger Games since the release of the first movie. My son and I read all of the books and we have been excited to see the final installment in the series, The Hunger Games: Mockingjay- Part 2, which is hitting the theaters on November 20th.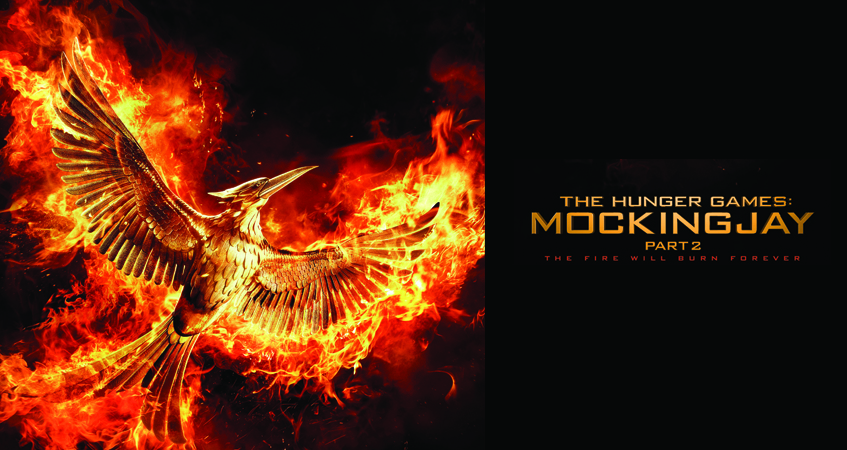 Besides the story lines and character development in the Hunger Games series, I love Katniss. She is a strong positive role model for girls. When things are hard and many people were giving up, Katniss held strong and stayed true to herself. Since that is a theme that I am always trying to teach all of my kids, we can relate to Katniss. The movies are a bit heavy themed and some of the concepts do go above Serenity's head, overall she loves the movies and wants to be like Katniss.
To get ready for opening weekend of Hunger Games: Mockingjay- Part 2 we decided to watch Hunger Games Mockingjay- Part 1.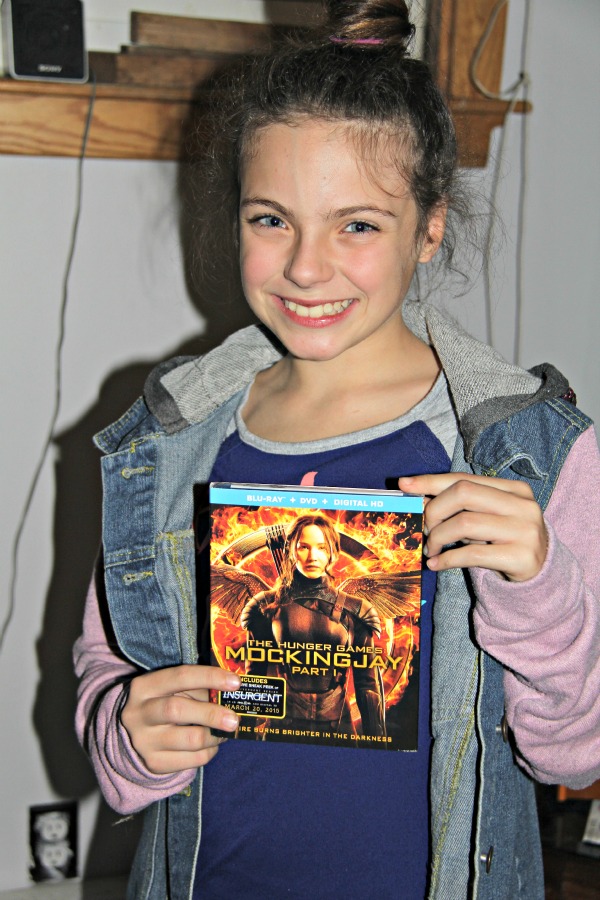 There is nothing better than having a movie night to build up excitement for an upcoming event. To help get ready for having people over to watch the movie, Serenity looked online and printed off some pictures from the Mockingjay- Part 1 movie.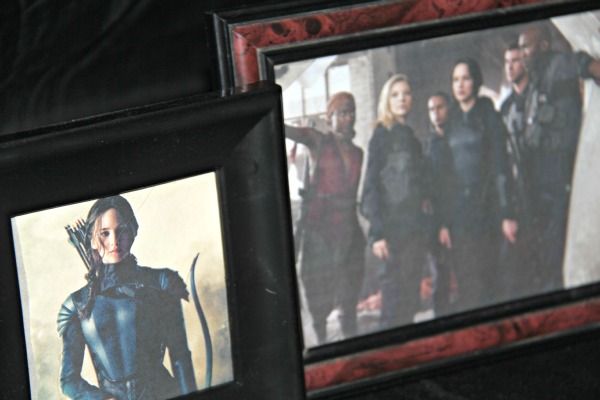 After printing the pictures, we added them to some frames we had around the house. It makes a great back drop for the table of snacks for our movie night.
Adding a black table cloth makes the table have the same feel as the pictures. Then it is ready for the snacks. As for snacks, what better why to watch a movie than having wings, chips and popcorn.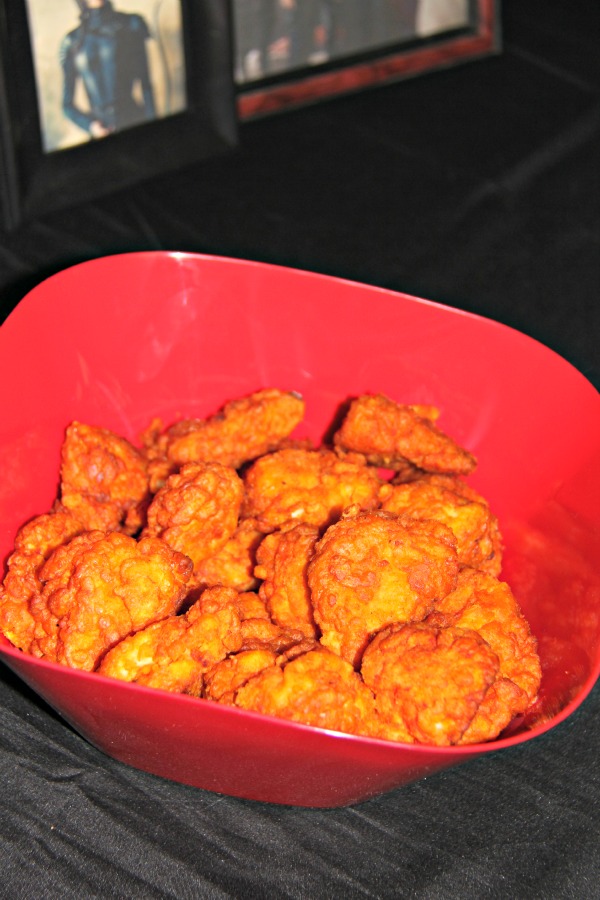 Then of course, we have to have popcorn. Some easy Microwave popcorn can get an added Hunger Games feel by adding in some Red and Black candies.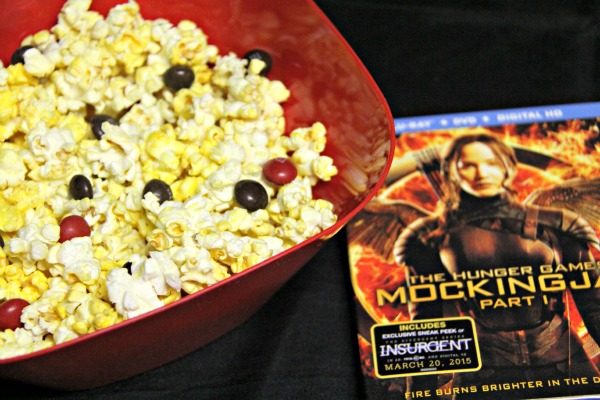 Are you thinking about seeing Mockingjay- Part 2 this weekend? In the final installment of the series, Katniss has embarked on a mission from the District 13. With her closest friends, the group is risking their lives to liberate the citizens of Panem and stage an assassination attempt on President Snow.  Katniss will be challenged more than she ever was in the areas of the Hunger Games.
Will you be going to see the Hunger Games: Mockingjay- Part 2 this weekend? Right now you can have a chance to win one of 5 $100 Fandango gift cards to purchase tickets for Mockingjay – Part 2. I-C will randomly select 5 winners from all program entries and will handle fulfillment of the winning prize