I received a Pinypon Ski Lodge to facilitate my review. All thoughts are my own.
My girls loves figures. They love little people that they can pretend with, act things out, and can play out scenarios. Add in a special house, and they girls think it is the best toy in the world. Toys like this are the kind of toys that have a long-standing life in my house.

I was so excited when I found out about Pinypon people. These cool little people can be rearranged in to different people. Their heads are able to pop up, and reattach to one of the bodies. They have universal hole on the bottom of their feet so that they can switch from one piece of equipment to another.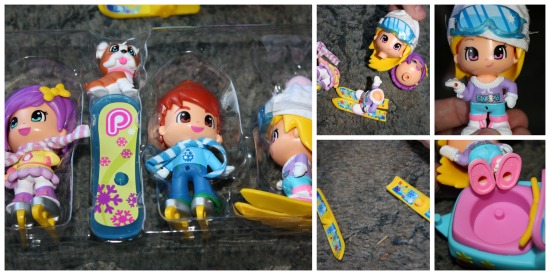 The very cool Pinypon Ski Lodge has so many add ons and features. The amount of details the ski lodge has is impressive. It comes with small trees, and decorations for the trees, tables and beds, even a pillow on the bed. There is a ski lift that takes the Pinypon to the top of the house, and lets them ski or snow board down the mountain that goes behind the house. There are plenty of snow boards for all of the people to take a turn.
Willow really enjoyed paying with the Pinypon people as if they were snow boarding and skating around on their own. She also liked making the dog  ride along on the snow mobile. I think that is her favorite, but the animal characters are always her favorite.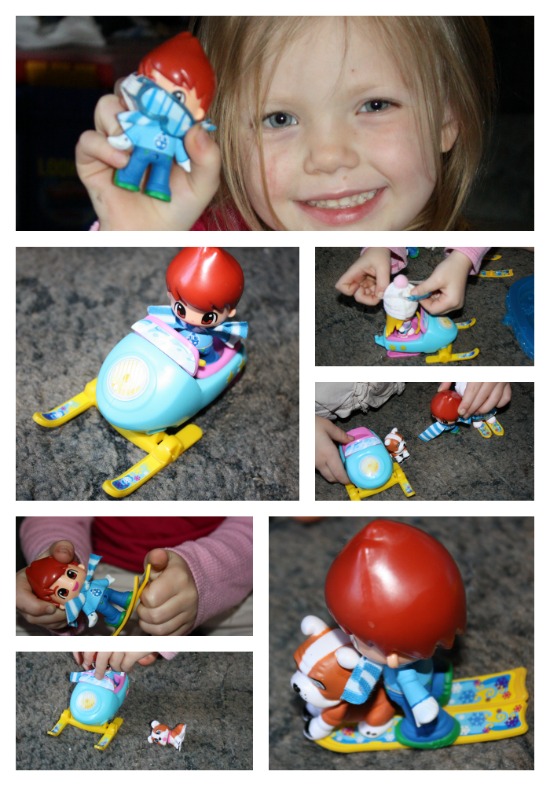 There is also another very cool feature to the Ski Lodge. A real life ice rink for the Pinypon. And when I say real live, it is because you can actually add water to it and freeze it. Then the little Pinypon people get to ice skate around. Oddly, I was impressed with the ice in the rink. Willow preferred it without the ice.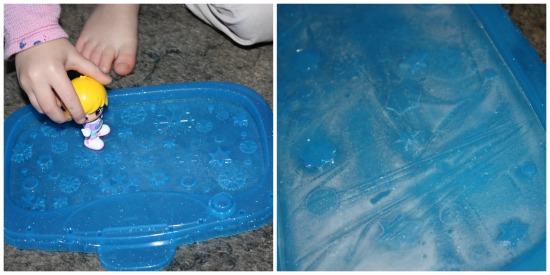 I think the Pinypon Ski Lodge is one of our favorite toys. Willow and I played all afternoon with the lodge and the people. And pretty much every afternoon since she got it. I highly  recommend the Pinypon Ski Lodge for kids this holiday season. It can be bought at Toys R Us.