Sometimes, buying for kids can be hard. There are so many great products out there and sometimes, some of the best products get overlooked in the hype. I think this gift guide for babies, kids, tween, and teens.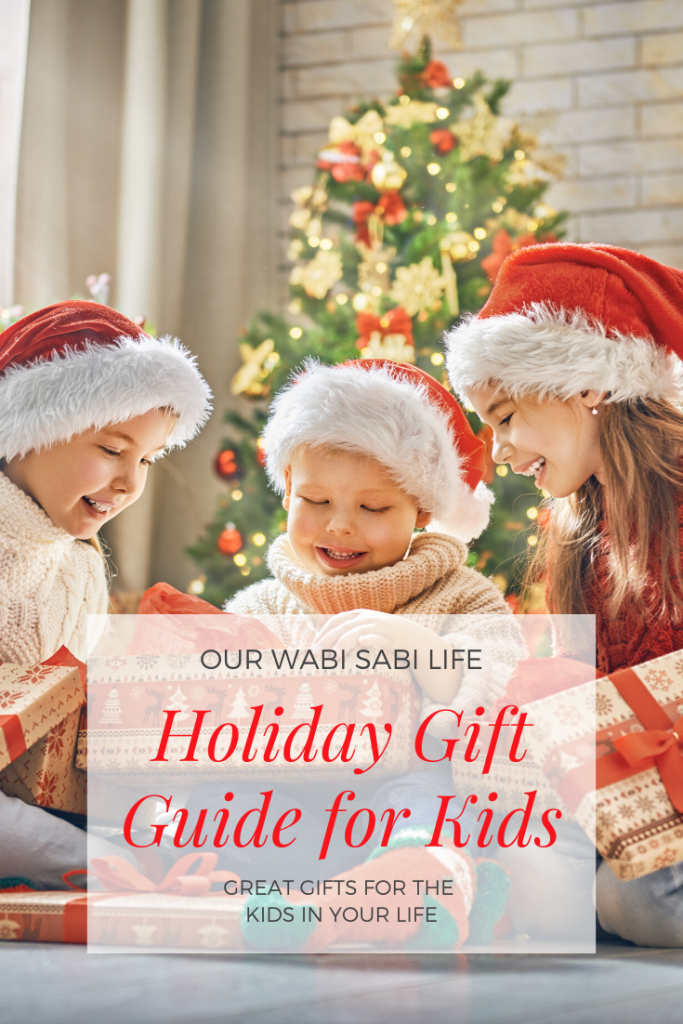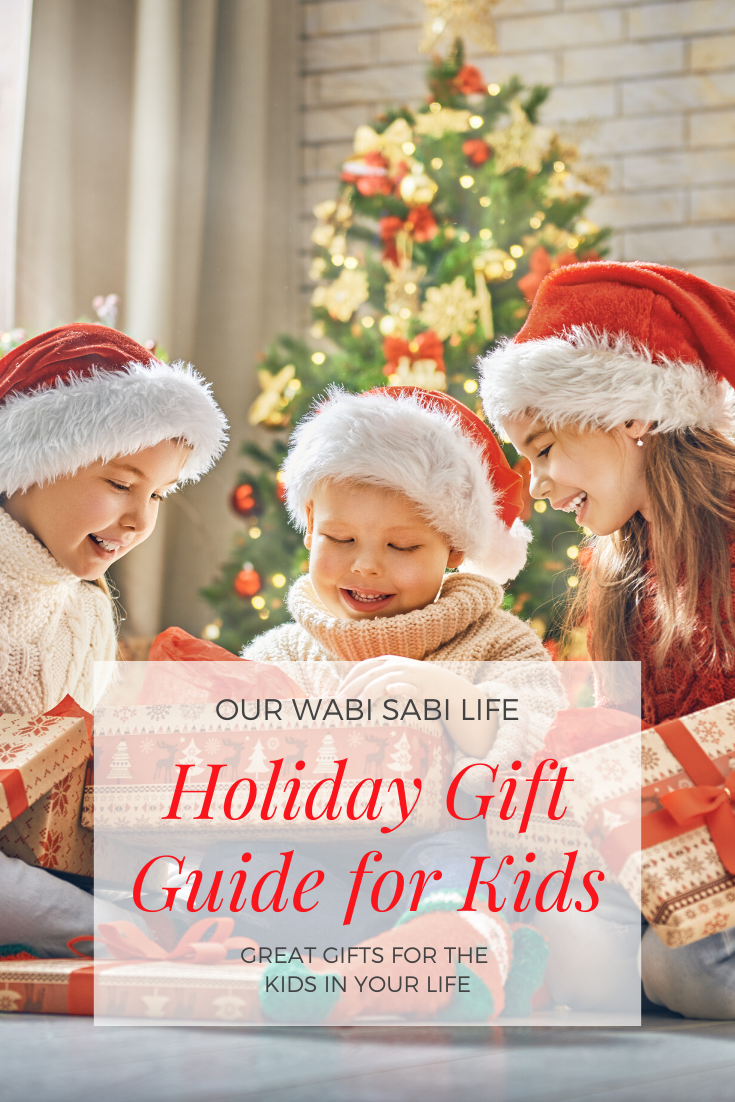 Gift Guide For Babies, Kids, Tweens, and Teens
Have kids of many ages that you are wondering what you should get? I hope this gift guide aimed for Babies, Kids, Tween, and Teens helps you find exactly what you are looking for.
Gift Guide for Babies


WordyToys is a new company that makes quality hands-on bilingual toys. Growing in popularity by the day and this is their first holiday season! They currently have double-sided animal puzzles in English/Spanish, French, and Mandarin with a new exciting product on the way!
There are no other products on the market like Wordy and parents looking to introduce their kids to a second language LOVE this brand.
Gifts for Kids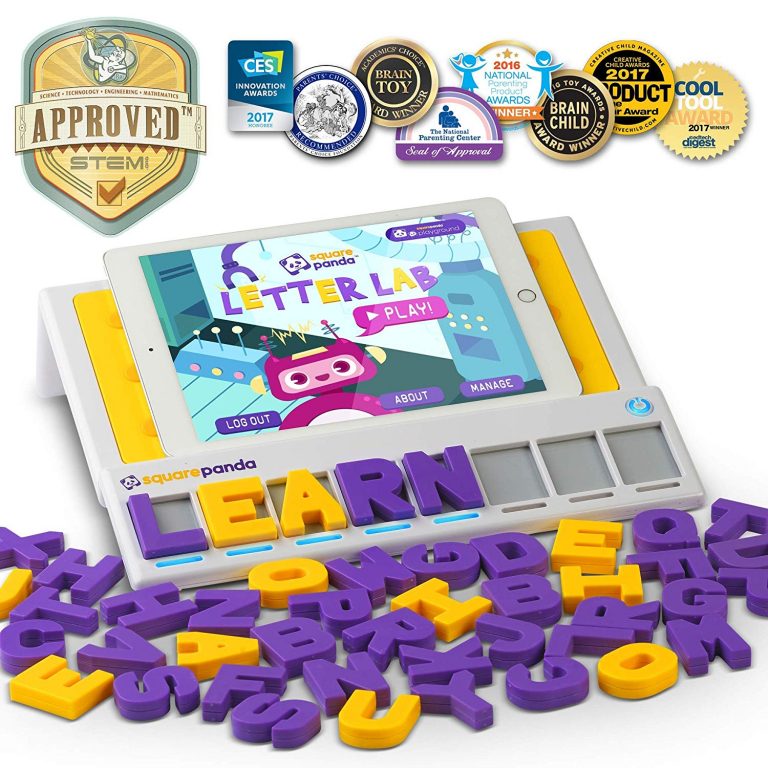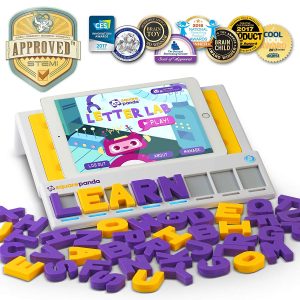 Square Panda – The Square Panda playset combines fun, adventure, and sound teaching principles to build literacy skills in children ages 2 to 8. In conjunction with an iPad or Android tablet, children can use the Square Panda playset to access dozens of free games that playfully engage and teach them literacy fundamentals that include phonological awareness, phonics, spelling, print concepts and more.
Whole Wide World Toys – Laura Barta founded Whole Wide World Toys to help families explore fascinating global cultures through play, opening their eyes to a world of possibilities. Her life as a global nomad and product developer for Procter & Gamble positioned her to design toys with maximum play value and excellent quality and inspired her to share her belief that cultural curiosity and respect open doors for a lifetime of opportunities.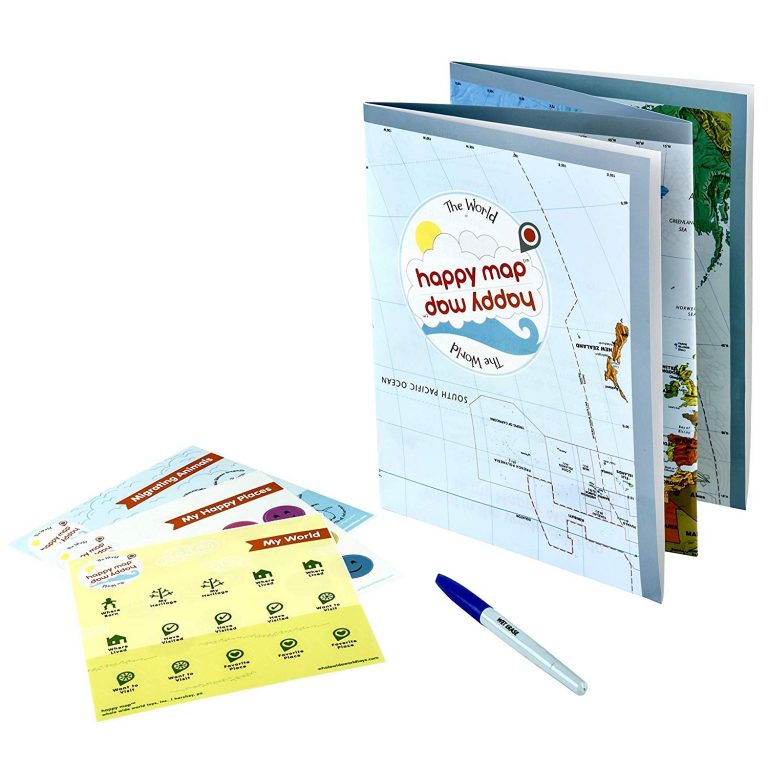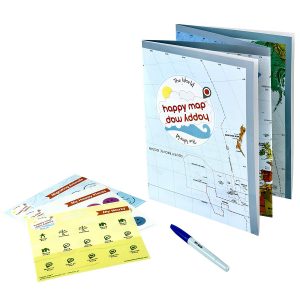 World

Happy Map
– The
World
Happy Map is an interactive kids map/book combo for learning and creative exploration.
LEARNING GEOGRAPHY WHILE HAVING FUN | This fun kids' world map is designed for learning and dreaming of world adventures. It is fun to use and has tangible ways of teaching kids geography for easy understanding. Interactive activities encourage active learning and build mapping and spatial skills.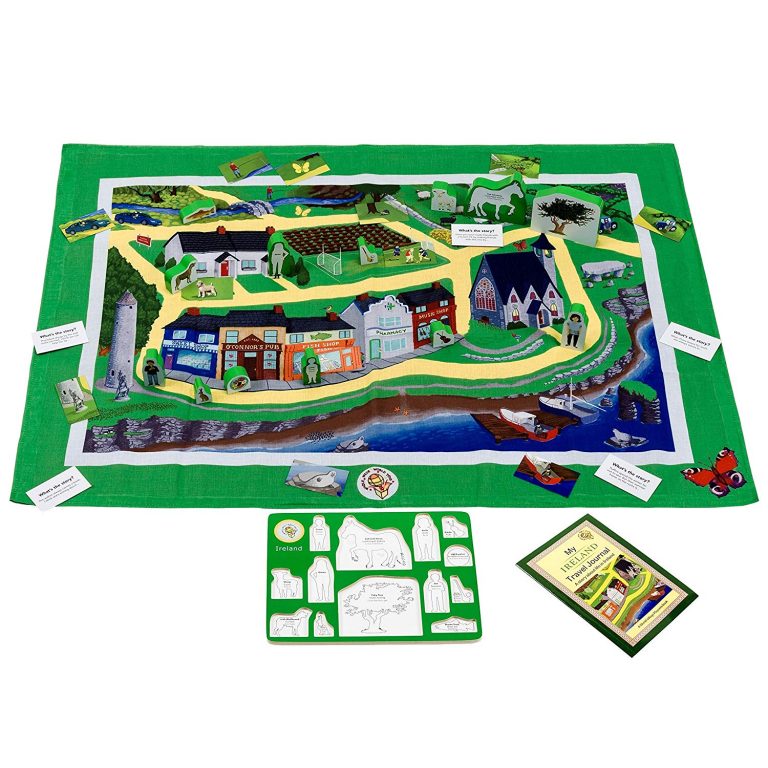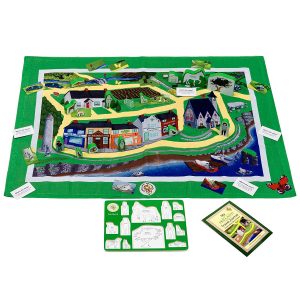 World Village Playset Ireland – World Village Playset Ireland combines creative, storytelling play with global learning. This innovative, beautifully-detailed play set immerses curious kids in Irish culture as they imagine their Irish adventures. Comes complete with a beautifully detailed fabric play mat, wooden figures, story cards, and storybook.
Heist – One Team One Mission – With a playtime of 5-15 minutes, Heist: One Team, One Mission is a fast-paced, action-packed team challenge. The team of 2-4 players works together to open the electronic safe before time runs out. Players take on the roles of the different characters, each of whom has a job to do. There is the Money Man, Hacker, Lookout, and Explosives Expert — who work together to open an electronic safe in minutes and grab the $50 million heist.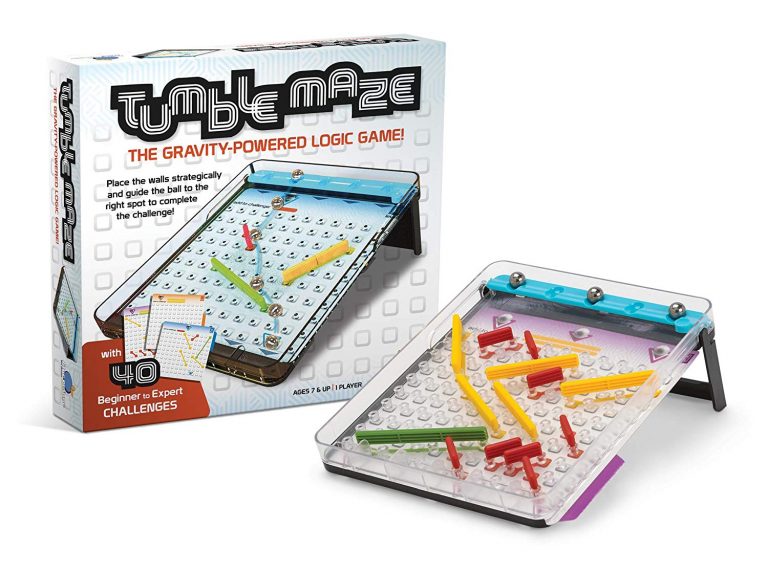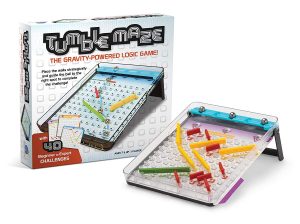 Topicubes– In this fun word game, players roll 10 dice, 5 with a letter, and 5 with an illustrated topic, and race to find matching words. A winning matching word must start with one of the letters showing on a dice, and must belong to one of the categories showing on dice of a different color. With topics like celebrities, TV shows, articles of clothing, "something square", mammals, and more, this game is sure to entertain your creative mind and guarantee bursts of laughter!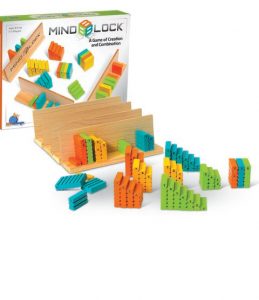 Mind Lock– Rummy with stacking building blocks! Create sets and runs by combining blocks that range in height of 1 to 7. Sets are made with 3 or 4 blocks of the same size, but different colors. Runs are made up of 3 or more blocks of the same color in consecutive order. New opportunities come from the ability to stack blocks on top of others to form new heights. Think ahead and make the right decisions, without losing track of what's on the table as you dissemble runs and sets and assemble them into new ones using your blocks. The goal is to get rid of your blocks first. How to play!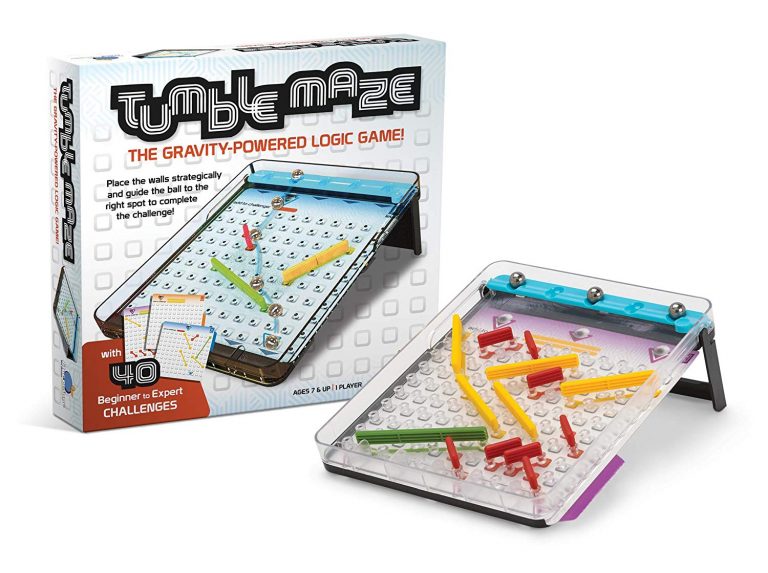 Tumble Maze –Challenge your mind in this logic fueled solo puzzle game. Navigate through obstacles to get the stainless steel balls into a specific spot. Position-specific walls on the board to guide the balls. The higher the level, the tougher the challenge!
Creation Crate – Creation Crate is a tech subscription box that helps you learn electronics and coding by delivering hands-on projects to your door. They make getting started really easy by sending you all the needed instructions, components, and courses from their curriculum. Each project becomes more challenging as you learn new lessons. Throughout their curriculum, you will gain skills and experience needed to become a master maker with a future in tech.
Quincy the Quail Books – This children's picture book series are about a Gambel's Quail named Quincy that emphasizes kindness and caring using desert animals as the main characters. In these books, Quincy the Quail and a Great Horned Owl are friends. The books contain QR Codes so the readers can listen to actual quail calls using a QR Code Reader App. Children ages 3-7 love this aspect of both seeks, linking them to a high tech experience.
SPRING! Time to Build a Nest, A Story about Trumpeter Swans – Did you know it takes Trumpeter Swans up to 2 weeks to build a nest? That's after they are shooed away from a beaver lodge and a muskrat den. Pen is the name for a female swan; Cob is the name for a male swan. Pen knows she will be laying her eggs soon, so she urges Cob to find the perfect place for their home. Even though they work together, will they have time to build a nest for their new cygnets before it's too late? Fun for ages 3-7 and anyone who loves swans. It's a coloring book too.

Epoca The Tree of Ecrof Book– I have to say, This is one of the prettiest books I have ever seen. In the magical world of Epoca, two dueling royal families rule – Dreamers and Realists. When the kingdoms inter-marry, the first inter-crown heir is produced – Princess Pretia the "Child of Hope"- who wishes to be known for anything but her title. Like every child in Epoca, Pretia dreams of competing in the prestigious Epic Games, a quadrennial sporting event that unites the finest athletes in the land.That dream is realized when Pretia joins Ecrof Academy, home to all Epic Game contenders. She meets Rovi, an orphaned outcast whose mysterious recruitment to Ecrof reignites questions about his dark past. Struggling to fit in, the misfits join forces on and off the track (and field) course, in a race to save their fellow students – and themselves – from losing to a sinister game no one knows Ecrof is playing.

Storytime Chess– Introducing Story Time Chess – a revolutionary new game that lets you teach your child how to play chess as young as the age of 3!
Arabella and the Magic Pencil –Arabella is a beloved only child who has a picture perfect life until her brother, Avery, arrives. While she certainly loves Avery, it's sometimes hard to like him. When he spoils a perfectly proper tea party, Arabella erases him with her magic pencil. But nothing is the same without him. How can she get Avery back?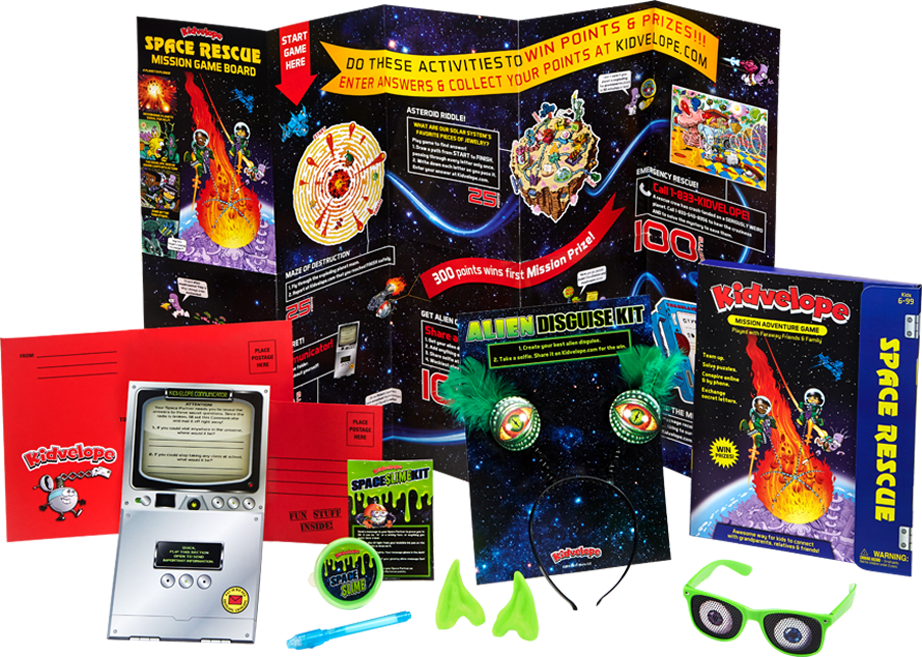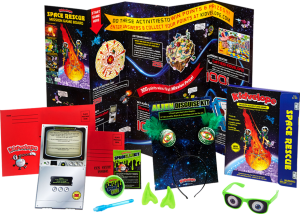 KIDVELOPE is a fun and interactive mission adventure game that connects kids and their faraway adults—grandparents, long-distance or deployed parents, aunts, uncles, etc.—with an extraordinary combination of physical hands-on activities and online engagements.
The perfect gift for kids ages 7-10, Space Rescue Mission ($21.95*) begins with a mailed activity kit. Kids initiate the mission and team up with (parent-approved) adult partners to complete mission challenges through a combination of hands-on activities, back-and-forth mail correspondence, online interactions, and phone conversations. Whether kids are communicating with a grown-up who is across town or across the ocean, Kidvelope creates a genuine and collaborative bonding experience.  
With dozens of different chocolates on the market, Yowie offers something more. Each chocolate is in the shape of one of the loveable Yowie characters. Each surprise inside chocolate has not only a delicious sweet treat but also a limited-edition collectible animal and a full-color leaflet. The leaflet features a picture of the real-life animal, its profile and level of endangerment to encourage parents to start conversations about ecological conservation with their kids. They can learn more about the topic on their mobile device when they download the free YowieCollector app on the AppStore or Google Play as the brand has quickly adapted to the interactive, tech-focused world that children now live in.
WhizKidsLab 4PCS Real Bugs Insect Arachnid Resin Specimen STEM Set – FAVORITE CREEPY CRAWLIES: The set features a selection of two insects and two arachnids that are not easily found in your garden. They have lots of interesting features to fascinate kids: SCARAB BEETLE with metallic sheen shell; STAG BEETLE with long antler horns; SPIDER with eight long legs; SCORPION with stinger at the end of long tail.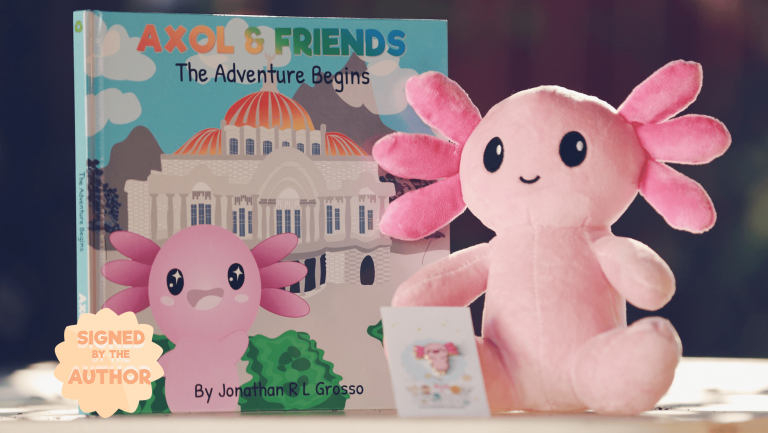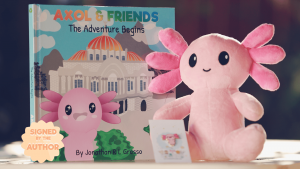 Axol & Friends, a socially conscious startup that produces plush toys from eco-friendly materials in the image of rare endangered species, as well as storybooks, enamel pins, and accessories. We then use a portion of every sale to fund nonprofit programs where we empower youth to be activists and community leaders across the globe! We also donate plushies to children in need, through local partnerships with foster homes and hospitals
Gifts for Teens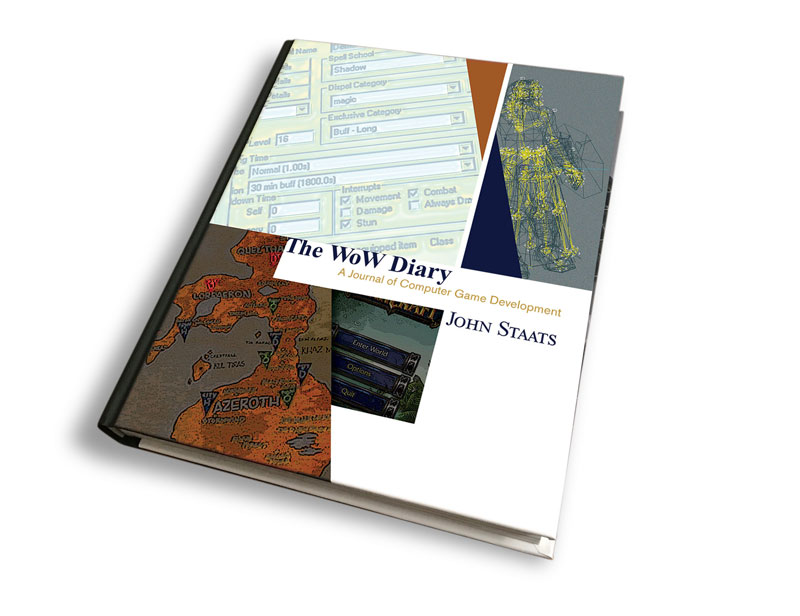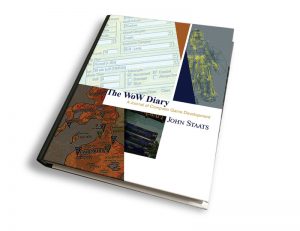 The World of Warcraft Diary is the perfect gift for any fan of videogames, and it's unlike any book you've ever seen. It tells the whole story behind the making of the game that became a worldwide phenomenon, World of Warcraft (WoW). Written by WoW's first level designer, John Staats takes the reader deep into the crazy world of computer game development. He debunks common myths about the industry and candidly explains Blizzard's process and formulas for success. It covers the 4-year timeline of making a computer game and explains the anatomy of a development team. With so much hype about videogames, The WoW Diary is unique in its accessibility, detail, and candor.
The hardcover book has 336 full-color pages and is saturated with humorous anecdotes, abandoned game ideas, and over 130 behind-the-scenes images. For anyone who loves being in-the-know to industry secrets, it will become their go-to coffee table book.
Meditation Illuminated: Simple Ways to Manage Your Busy Mind."  The paperback book presents meditation so that it's accessible for beginners. It's an easy read and at 5" x 7", it's the perfect size for a stocking stuffer—and the perfect gift for those who want to experience the benefits of meditation but aren't sure where to begin! (And affordable at only $15.00.)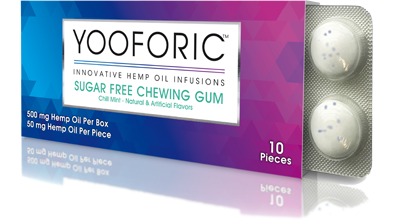 YOOFORIC is certified organic, gluten-free, sugar-free and delivers a minty fresh flavor that includes 50mg of hemp oil per serving. Through patented technology, the gum will allow for maximum absorption with released time layers of full-spectrum hemp oil – the cannabinoids are absorbed and reach the bloodstream faster than any other product on the market.