When it comes to buying gifts for travelers, they want things that make travel easier. Use these ideas to give the best gifts that travelers will love.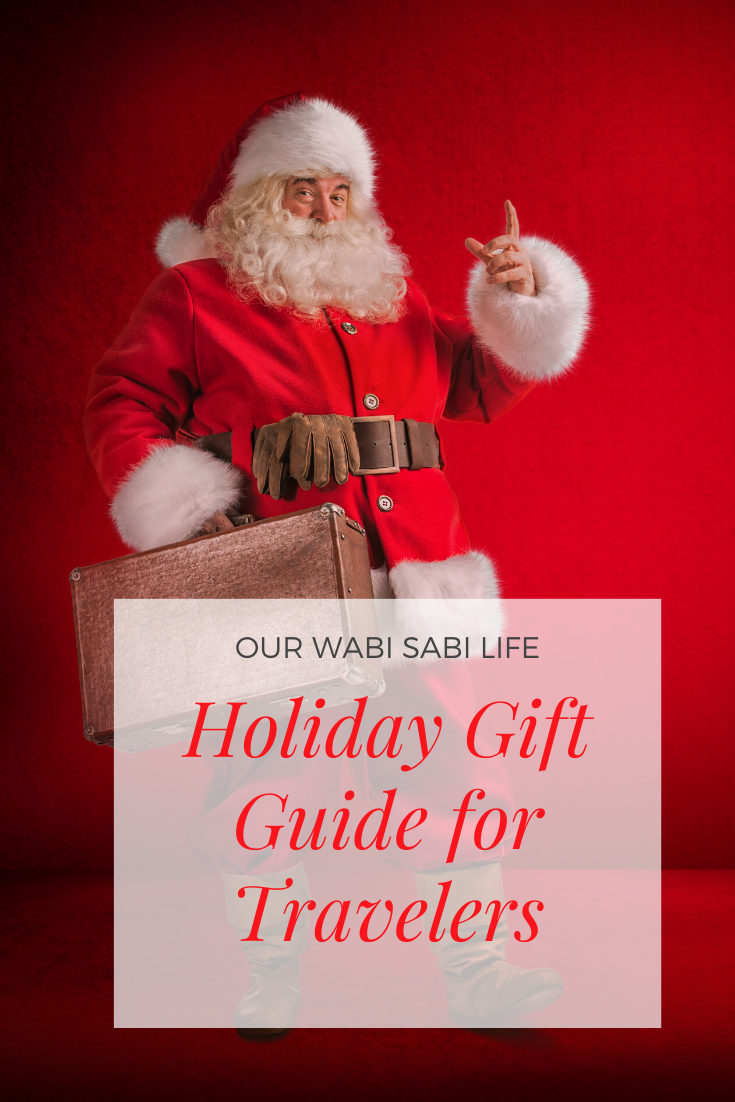 Gifts for Travelers
We love to travel. So when people give us gifts that help make traveling easier, we are so excited. If you are struggling to find the best gifts for travelers, I think you are going to absolutely love these travel inspired gifts.
A Great Move: Surviving and Thriving in your Expat Assignment -Author and Expat Coach Katia Vlachos' book A Great Move: Surviving and Thriving in Your Expat Assignment (LID Publishing) is a fantastic resource for new expats, seasoned expats, and the ever-expanding group of globally mobile professionals who consistently move to and from short-term global assignments
About the Book: In 2017, there were 57 million expatriates worldwide. While the number of corporate expat assignments is growing steadily, these assignments are expensive and fail all too often for avoidable reasons. Many expats move with minimal preparation, have unrealistic expectations, and are left with insufficient resources to deal with the practical and emotional implications of a move. The result: failed moves, stressed families, and damaged careers. Author Katia Vlachos strongly believes that these professional and personal expat assignment failures are avoidable―with careful forethought and planning. In A Great Move, Vlachos provides a systematic, step-by-step guide for deciding, planning, and carrying out any international move.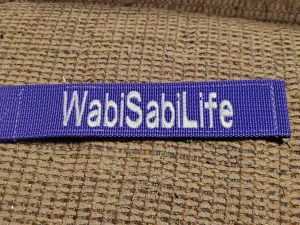 The VisiTag -Luggage tags & keychains from Visitag. These offer a one-of-a kind look, are extremely durable, and make anything you can tag stand out  - overnight bags, suitcases, backpacks, purses, equipment & gear bags, water bottles, etc. etc. AND, they ship within 1 to 2 business days. There are 144 Color Combinations with Endless Text Options - 2-sided embroidery, text can be different on each side. It features an Elastic, snap or grommet and Velcro attachments, 2 sizes of key chains also available. You can include ID card for email and phone number inserts into clear vinyl sleeve on the inside of tags Machine washable — just remember to remove the ID card! Made in the USA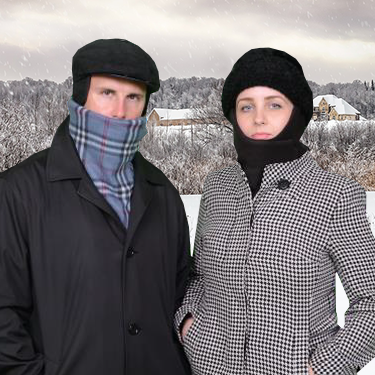 Breeze Wind -Breeze- Wind is New one-piece unisex winter accessories. Protects you from those late fall chilly breezes, winter gusty winds and blasting cold days. Uniquely design with six adjustments comes in four colors & sizes. Breeze-Wind isn't just an adult unisex winter accessories it's suitable for junior, missy and plus sizes. Breeze-Wind may be worn by all the working class commuters using local public transportation, outdoor worker such as school guards and winter sports goer all can enjoy the flexibility its stylish positioning warmth and convenience. Breeze-Wind is a conservative one piece uniquely designed unisex winter accessories. That is more efficient in giving all the traditional coverages.to the chest, neck, and to under the nose and eyes. (Unfolds to a U opening for viewing and a 3/4 wrap to temple to temples) than most conventional winter accessories. It additionally provides customer the convenience of having flexibility to adjust Breeze-Wind in any of the traditional positionings during late autumn through winter season than most winter unisex accessories. Breeze-Wind uniquely designed to wraps in six positions with Velcro fastens the unique features of The Breeze-Wind include its U-shaped top allow for visual viewing, gives circular protection from Temper to temper, with a double layer of warms for the face and neck and tuxedo1) tails that protect the Chest. The advantages of Breeze-Wind are it eliminates the need for two separate wraps for the Face and neck, lumpy neckties, and loose garment that don't stay in place. Breeze-Wind Mote is "Once You Wrap the Breeze-Wind, It Doesn't Drop like Other Garments." Bigger advantage of Breeze-Wind is it provides style and protection for all the fall and winter Conditions other than rain.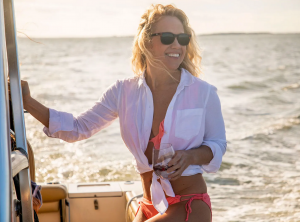 Rheos Gear - Rheos Gear Floatable sunglasses that are comparable to top brands in both style and quality, but have the added advantage of floating in water since our frame material is 20 - 30% lighter than standard shades! No more losing sunglasses at the beach! Rheos shades feature premium polarized lenses that are scratch resistant, 100% UV protected, AND include a finish of dual-sided anti-fog coating for maximum clarity. Not only are Rheos a unique and practical gift idea, but they are also affordable at just $50!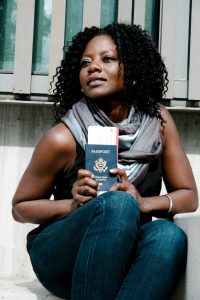 Waypoint Goods -Inspired by crisp Scandinavian design aesthetics and the Oslo Opera House, this scarf shares the same fractured planes and white grey hues of a glacier in a fjord. This is a perfect neutral scarf that adds depth and dimension to your monochromatic basics of black and white while balancing out a colorful outfit. Depending on how you wear it, the OSLO scarf's highlights of light grey contrast with the darker grey and create an ombre effect.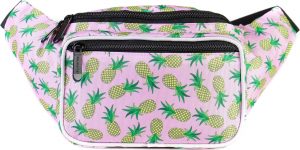 Sojourner Bags - Is your family, coworkers, or friends planning to travel? Festival coming up? Party? Give them this useful and memorable gift and allow them to go hands-free on their adventures! SoJourner Bags Fanny Packs are all original and unique designs developed based on the latest trends and styles across the world!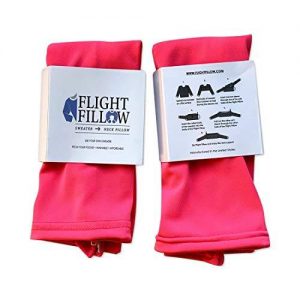 Flight Fillow - Travel neck pillows are great, but let's face it – they are inconvenient to carry, hard to wash, and often pricey! The Flight Fillow is the first of its kind allowing you to easily turn any sweater, hoodie, or jacket into a neck pillow giving you all of the benefits of the standard neck pillow without any of the hassle:
Fits in your pocket
Adjusts to your own comfort
Use your own sweater, hoodie, or jacket
Machine washable
Fraction of the price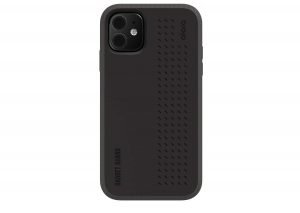 Gadget Guard has a new phone case that blocks more than 50 percent of RF radiation that's emitted from your phones. This case meets a big demand after recent reports showing that cell phones are giving off more radiation than what the government considers to be safe.
Note for clumsy phone users like me: the slim case can handle a 4-foot fall, the rugged case withstands a 10-foot drop.
The company has also developed the Black Ice Flex Edition Screen Protector. It feels like tempered glass, but it offers virtually unbreakable screen protection for next-generation smart screens, including curved displays. Gadget Guard even provides $150 screen insurance to replace a damaged screen while using Black Ice+ Flex Edition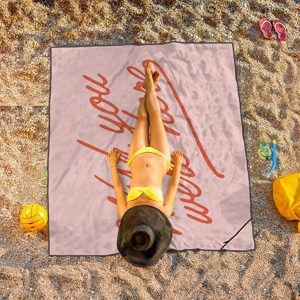 HeYou - HeYou towels are the PERFECT travel companion as it doubles as a travel blanket as well! It is under 2 lbs and compact. The towel itself is made to fit two people (and even your pets!) and when folded presents an easy carry shoulder strap. It comes with bonus ground stakes so the wind won't blow it away and a carabiner to hold keys or water bottles. My personal favorite thing about the towel are the pockets! There is one zippered pocket on each side (the towel is double sided) for valuables. It comes in 5 designs and can be used for any outdoor activities such as picnics, beach activities, studying outside in the shade, hiking, etc. You can even wrap it around for private changing in public!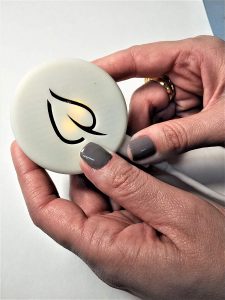 KnightsWatcher iCair Air Monitoring System - Uses for the iCAIR can be homes, children's rooms, offices, hospitals or medical clinics, public buildings, or RVs. It would be helpful to also use the indoor air quality sensor in hotel rooms, vacation homes as well as basements.
Give the gift of monitoring air quality in your homes, offices, basements, vacation homes, and hotel rooms, etc.

Monitor hot or cold temperatures in vacation homes, cabins, vehicles, RVs, freezers, refrigerators, and storage units, etc.

Receive data 24/7 from anywhere you have an internet connection.

Receive email or text alerts about indoor CO2 levels, total Volatile Organic Compounds (VOCs), temperature, humidity, and atmospheric pressure.

Simple installation, powered by wall plugin. External battery optional.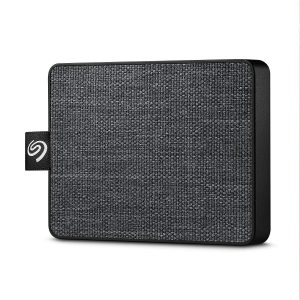 Seagate One Touch SSD - The most important memories made in life deserve the most secure storage possible, but one would almost rather a lump of coal than have to navigate this on their own. Thankfully, you can enjoy Christmas carols and gingerbread while the Seagate One Touch SSD does all the work. Small as a credit card and designed with extra style, the One Touch SSD is a champ for editing, organizing, and directly streaming photos and videos. No matter if you're on business, traveling to foreign lands, at the kids soccer game, or even a family wedding, the Seagate One Touch SSD can easily save every memory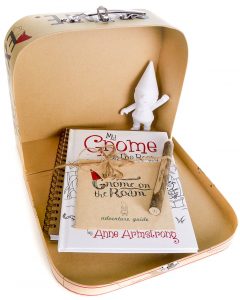 My Gnome on the Roam - My Gnome on the Roam® kit is more than just a toy and a book gift and was designed to provide tools and inspiration for busy families to explore, create and connect. The kit includes a copy of the My Gnome on the Roam Award Winning Story Book, an adventure journal filled with blank pages, a colorless ready-to-be-painted gnome and a magical pen. After reading the story book, families are encouraged to take their gnome out to explore the world beyond their own picket fence, to record their story and to share it with the broader community via My Gnome on the Roam's app and social sites. My Gnome on the Roam's mission is to help families build creative adventures and fun memories in as little as 30 minutes a week. Your readers will love the fact that My Gnome on the Roam won prestigious awards, including My National Parenting Center Seal of Approval, Parents' Choice, Dr. Toy and Creative Child's Creative Toy of the Year Awards!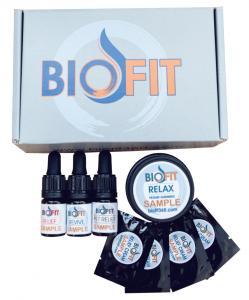 BioFit CBD- BioFit 360 CBD Sample pack, and yes, it's legal in all 50 states—considered a supplement, not a drug. It contains sample sizes of Relief tincture for pain and inflammation, Relax gummies for anxiety,  Revive tincture for energy and focus, BioPet tincture for anxiety, pain and inflammation in our four-legged friends, and, perhaps best of all (it's what everyone loves most) our BioFit 360 topical cream for pain. It makes a great host/hostess gift (more original than a bottle of wine or candle), a great in-law gift (people over 50 can always use a pain reliever), and a great stocking stuffer (busy moms especially love the gummies and the Revive tincture).
Perfect for handling anxiety and pain while traveling.
Lunchbox: Adventure Advantage from Tom Worcester on Vimeo.
Fully insulated patented rapid refill system to allow your teen to stay hydrated while outside
Water-resistant, cut-resistant ballistic nylon construction, inverted zippers, padded compartments, prevents rips, tears, cuts/pickpockets, splashes, or drops
Breathable 5-layer wicking mesh on the padding to remain dry and comfortable
Phone pocket on the front shoulder strap
External battery pocket, so you can keep their phone and accessories charged, and ensuring they can stay in touch with family throughout the day
12L of space, compact top compartment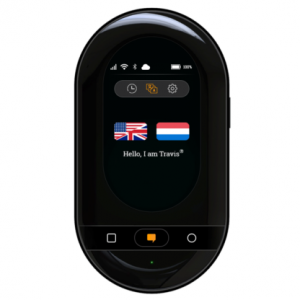 Travel Touch Plus - Anybody who has ever had to direct a taxi driver in a language they don't speak or tried to explain their symptoms to a doctor in another country know the undue stress that lack of fluency in the local language can add.
Travis Touch Plus works online & offline, you just need to press a button, start conversing, and your voice will be translated to any of the 105 languages we support (we even have voice commands to make it easier - "Select English to Japanese" will automatically select the right languages).