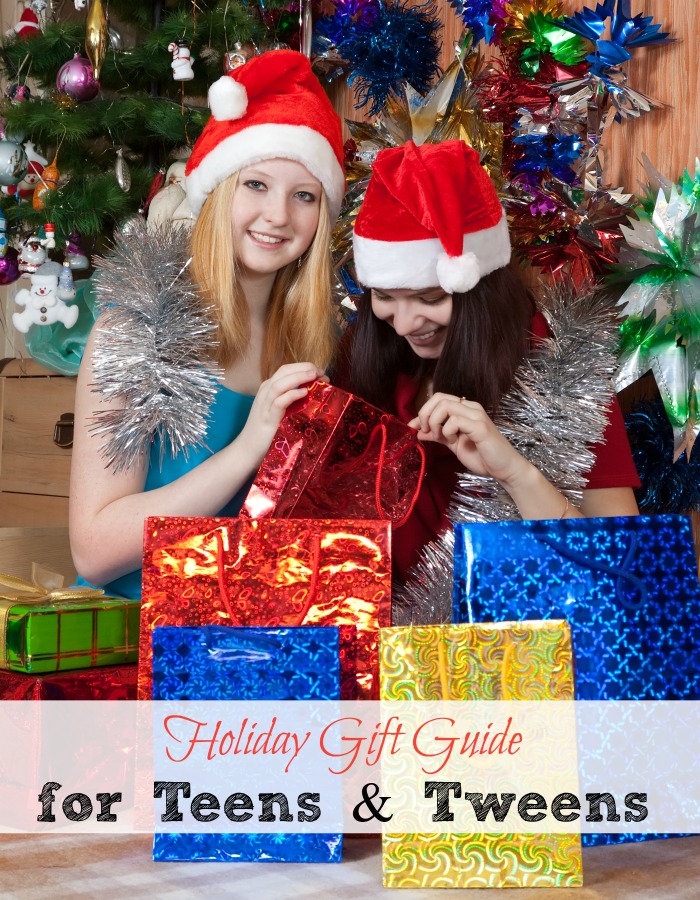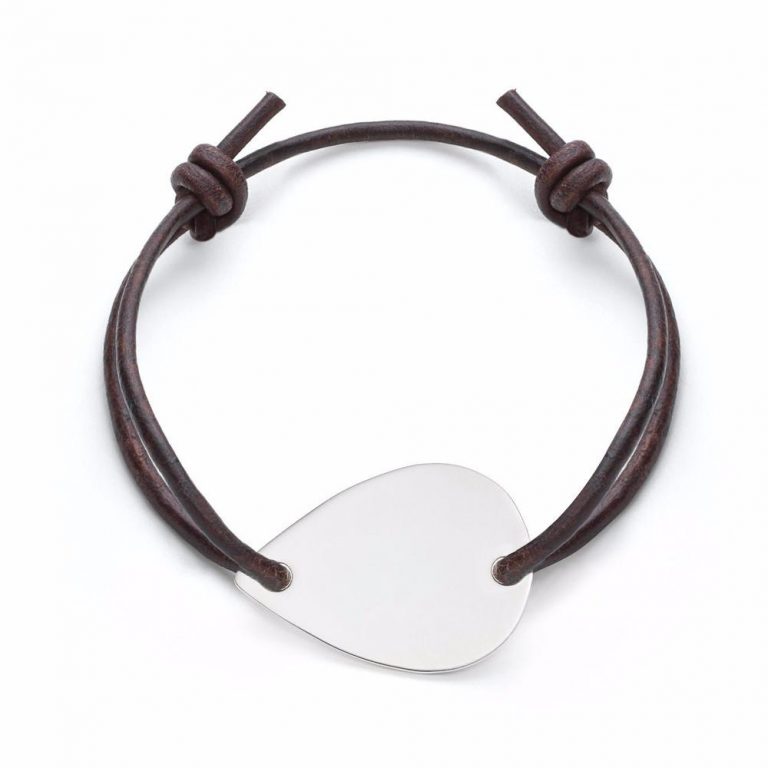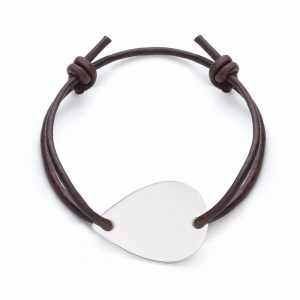 Cords
for
Music
incorporates a metal guitar pick in each design, and 10% of sales support Education Through
Music
(ETMonline.org) a nonprofit that brings
music
as a core subject to inner-city schools.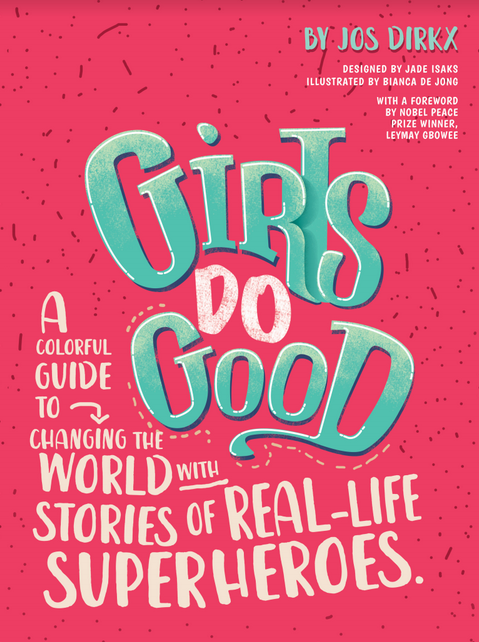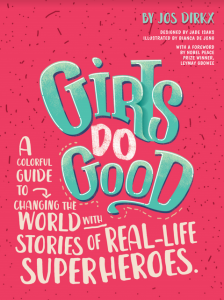 "
Girls
Do
Good
: A colorful guide to changing the world with stories of real-life superheroes!". Supported by Nobel Peace Prize Winner Leymah Gbowee and Beauty Entrepreneur Huda Kattan,
Girls
Do
Good
is filled with 11 impactful stories of young world-changing superheroes in technology, environmentalism, politics, science, sports and more. Some examples of the trailblazers below:- Melati (17) and Isabel (17), environmentalist sisters who have built a global non-profit to stop the use of plastic bags, Bye Bye Plastic Bags.- Laura (23), youngest person to sail around the world solo, while still having to
do
homework!- Ashleigh (19), can't read or write music because she's partially deaf and has autism, but is wowing fans with her astonishing voice.- Lily (16), inventor behind the Kangaroo Cup and has helped thousands of people with Parkinson's disease.
Girls
Do
Good
represents the evolution of STEM education by enhancing learning using digital quizzes, AR and games.
Breeze-Wind is a fall/winter unisexwrap (scarf) with six adjustments four sizes and colors. Visit site at
www.breeze-wind.com
. Ideally for local city transit commuters,students on walking campus, outdoor worker and sport fans. Breeze-Wind providesall traditional coverage (chest, neck, under nose and eyes) Once under the eyeswill unfold to a U opening for visual with a 1/3 wrap temple to temples.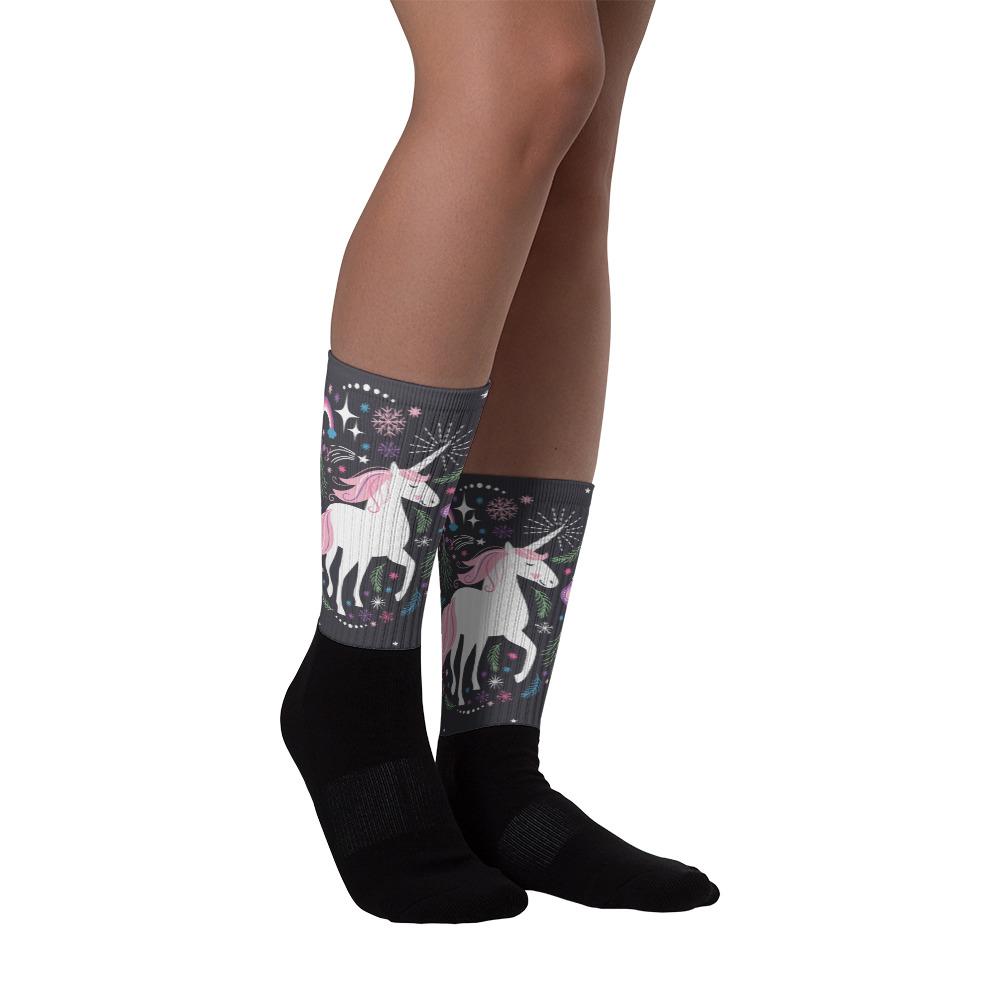 These socks, from
Joy Holiday Fashion
, are extra comfortable thanks to their cushioned bottom. The foot is black with artwork printed along the leg with crisp, bold colors that won't fade.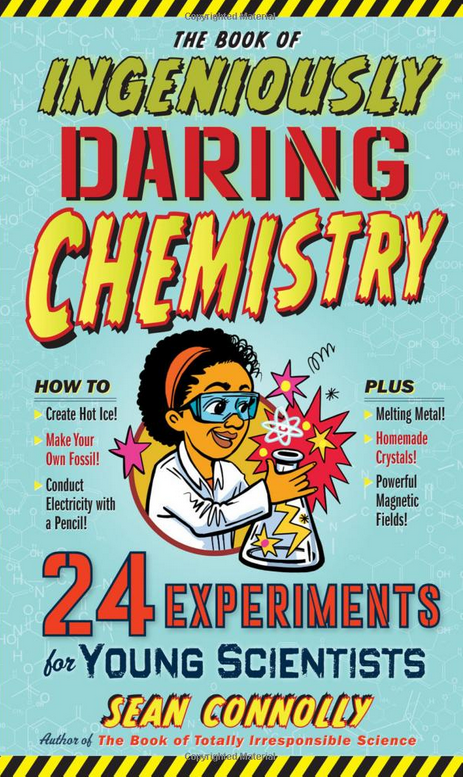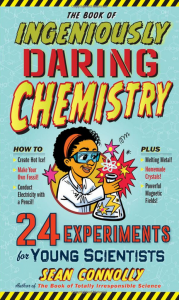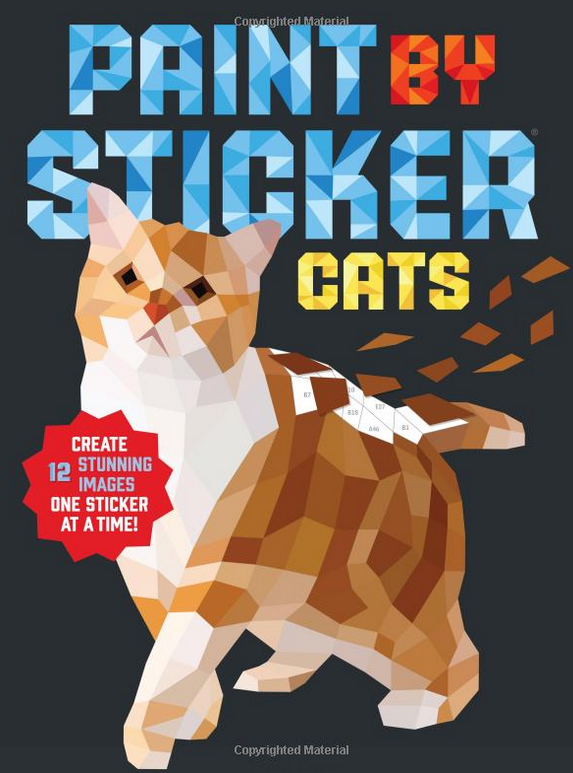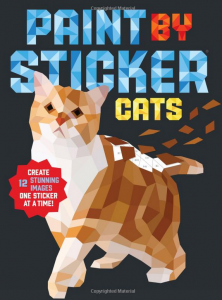 Paint by Stickers: Cats
includes everything needed to create 12 full-color portraits of favorite felines. Simply find the sticker, peel it, and place it in the right space. Add the next, and the next, and the next—soon, a vibrantly colorful cat image emerges from the black-and-white template. The perforated card-stock pages allow artwork to be easily removed for framing or display.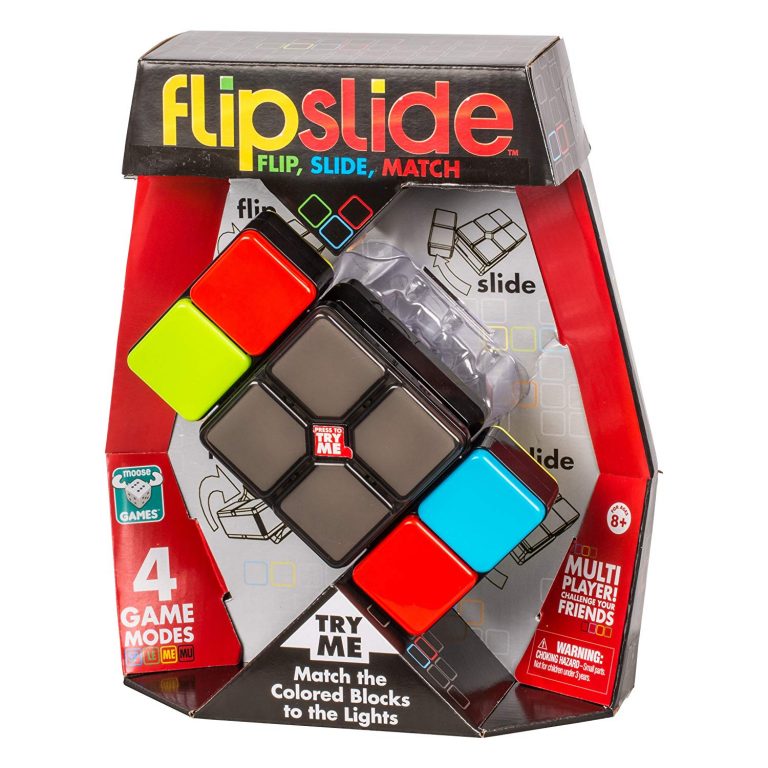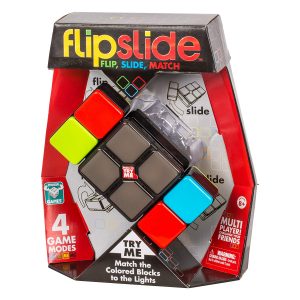 FLIPSLIDE: A hand-held electronic pattern and color memorization game with a unique twist-and-slide feature that allows players to challenge themselves and their friends with four modes of play. Players must flip and slide the colored blocks around the center screen so that each brightly-colored cube matches with the corresponding center lights.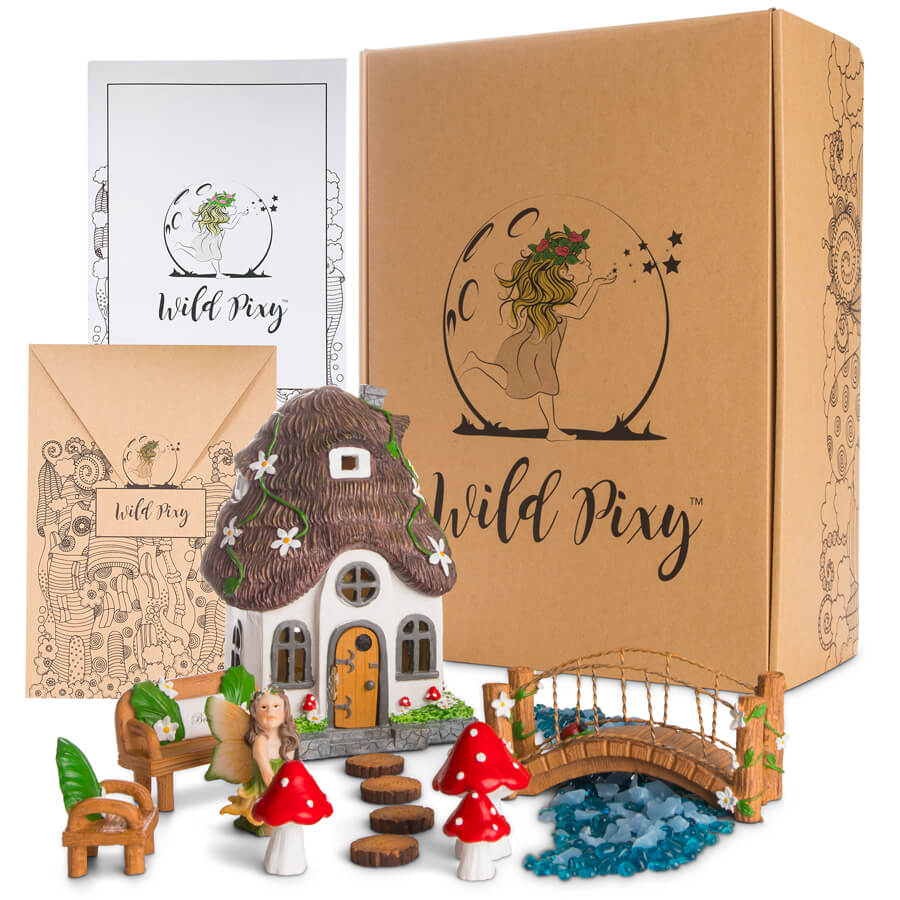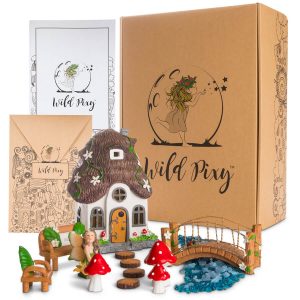 Unique, Beautiful, Fun with a definite 'WOW' factor is the description befitting our beautiful new product!  Our handcrafted and hand painted creation is a 'Glow in the Dark 13 Piece Fairy Garden Set' that comes complete with a designer Gift Box:  http://www.wildpixy.com/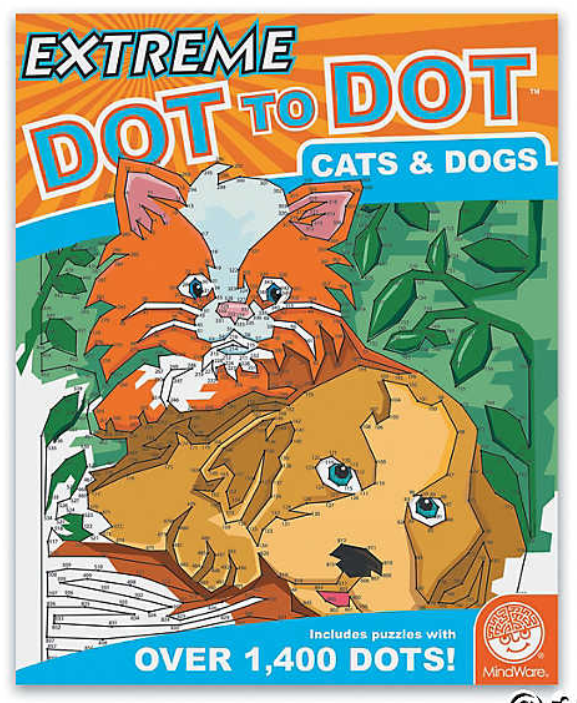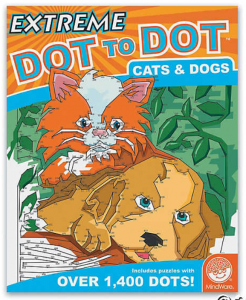 Extreme Dot to Dot: Cats & Dogs – Created by MindWare! Exercise your left and right brain at the same time with these complex dot to dot puzzles. Intricate, challenging and wildly rewarding to finish, Extreme Dot to Dot: Cats & Dogs puzzles range from 300 to over 1,400 dots. Some puzzles even cover a two-page spread! Counting, mapping and concentration are just a few of the educational benefits of connecting the dots. 32 Cat & Dog theme puzzles per book.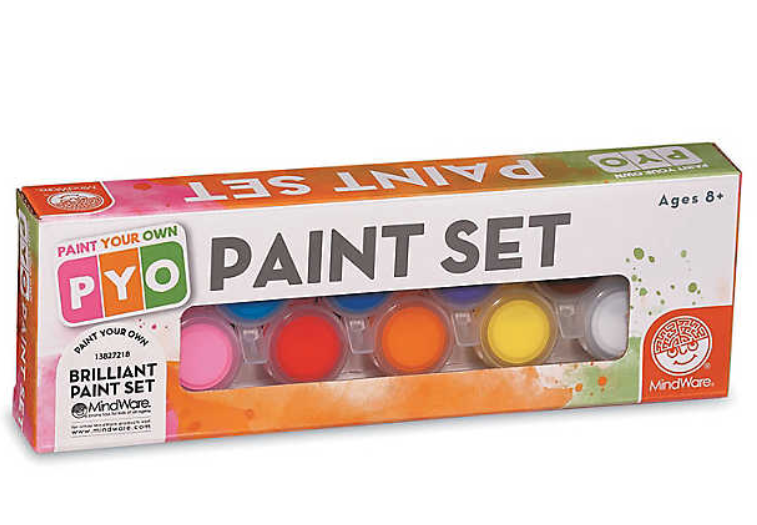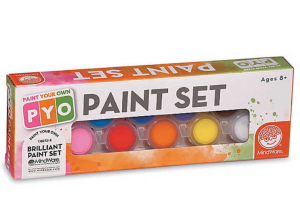 PYO Brilliant Paint Set – It's a set of 12 brilliant porcelain paints and 2 brushes that will give your porcelain crafts the vibrant designs and glossy finish you envision! The wide paintbrush provides quick coverage for larger areas. The thin brush is perfect for precise design elements.
• A colorful paint set for the simple craft of painting porcelain!
• Encourages creativity, self-expression, imagination and fine motor skills.
• Includes 12 paints and 2 paintbrushes.
• Painted, oven-baked porcelain should be dusted with a dry cloth. Do not use water or cleaning fluid.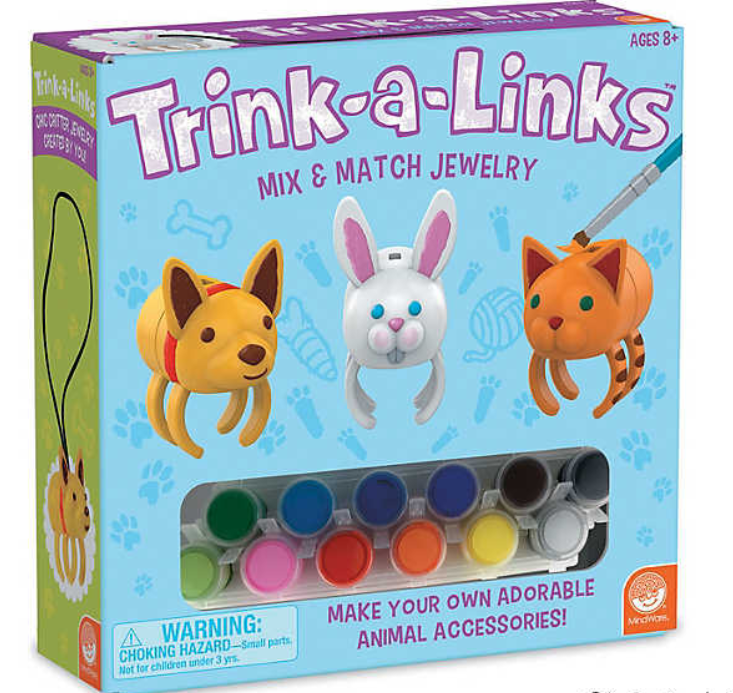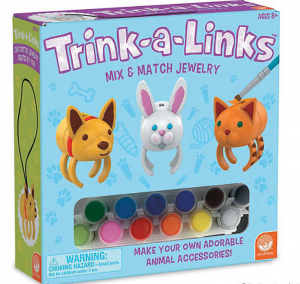 Create chic, mix-and-match animal jewelry that's cute and collectible! Trink-A-Links are the most adorable arts and crafts for kids with a passion for on-trend accessories. Simply hand-paint the dog, cat and bunny pieces, then choose how you'll pair them up. Create a purrfect necklace thats kitten from head-to-toe or design crazy critter pairings like a ring thats half bunny and half bark
• Design your own hand painted, mix-and-match pet jewelry!
• Great gifts for teens and tweens who love making a fashion statement.
• Encourages creativity, self-expression, imagination and fine motor skills.
• Includes dog, cat and bunny head and tail pieces, 3 necklace attachments, 12 paints and 2 paint brushes.
• Compatible with Trink-A-Links Cute Critters—collect them all to expand your jewelry options!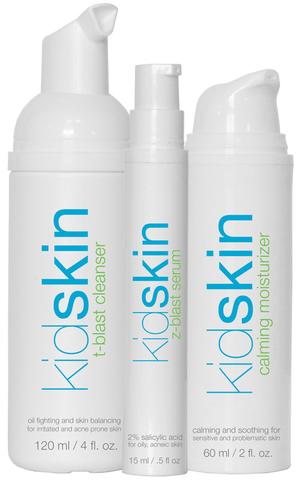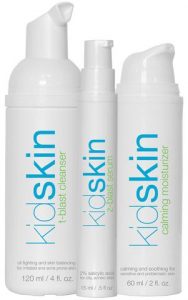 Kidskin – Foaming Facial Skin Cleanser for Kids and Preteens with Acne and Oily Skin; Tea Tree Clears Blemishes Without Drying; No: Parabens, Sulfates, Gluten, Cruelty Made in USA