I received a Family Guest Pass to enjoy some family time at Chuck E Cheese. All thoughts are my own.
This weekend, my oldest son was spending the weekend at his best friend's house to hang out with some friends for his 17th  birthday. My other son was going to his first concert with my best friend for his 16th birthday. And Jimmy was sleeping from work the night before. That means one thing in this house. GIRLS DAY! What better to do than to head out to Chuck E Cheese for some fun.
We have several restaurants on our area, but we have one that is our favorite. We love to use it for special occasions like a birthday dinner, or a special reward. On Saturday, it was just to hang out together and laugh.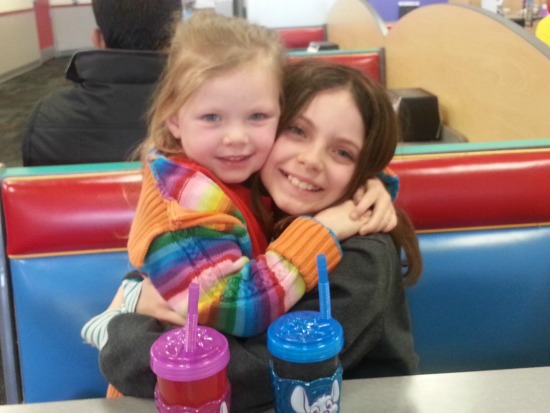 When we got to Chuck E Cheese, we ordered our pizza deal. When we got our cups we learned about a fun game going on. Let the Good Times Rip! is a game piece that is on the cups. Every game piece wins something. We won a bunch of extra tickets, but there are prizes all the up to Disney Cruise Line Vacation, XBOX ONE Consoles and More. Believe me, the kids were more psyched that they won tickets than anything else. Because, of course, tickets equal prizes.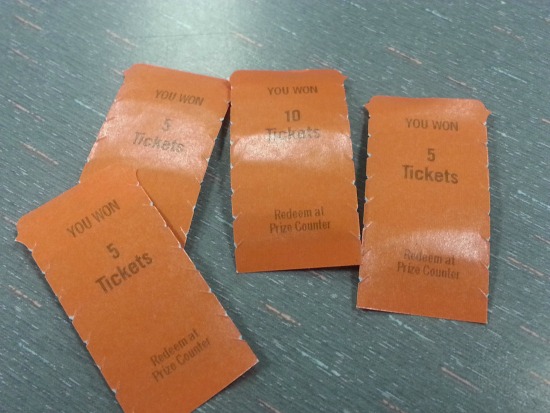 There is something about Chuck E Cheese pizza that will make my girls eat more than I ever see them eat. I personally love how they cut the pieces so small. Perfect for families so that pizza does not get wasted once the kids get too full to finish them.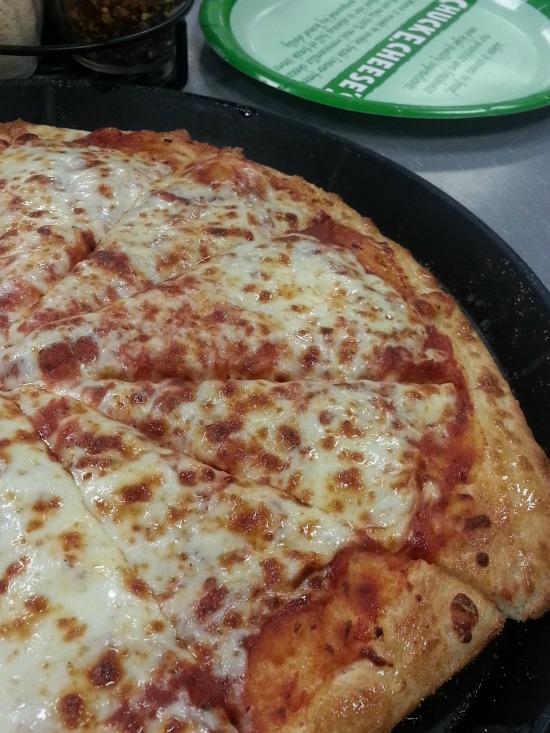 As the girls we done eating and it was time to play some games, I saw something n my girls that I never really noticed before. I always say that my oldest daughter, Serenity, is just like her dad. And that Willow is more like me. Watching them play games, by what game they chose, really showed their differences. Hubby loves things. When we have play money, he wants to get a new video game or movie, or some kind of new toy. I want to do something. I am more about adventure and memories. Neither one is wrong, it is just more about what we gravitate too. My girls were the same way. Since there are games for everyone, no matter what kind of things the person likes, the girls were able to check out and play games that were fitting for their personalities.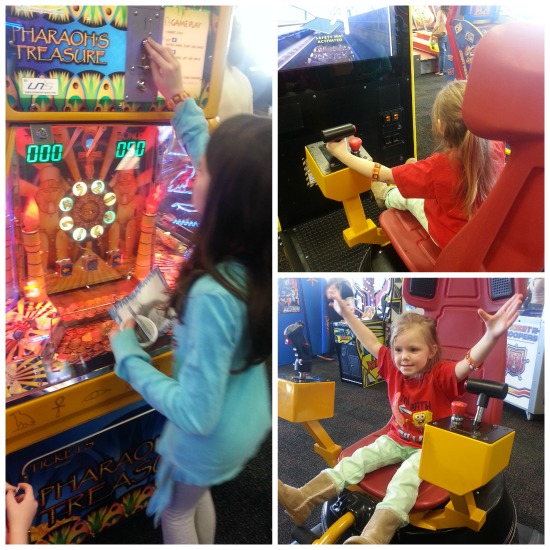 Serenity was about what games will give her the best amount of tickets. She liked play to win games. Games like Deal or No Deal, and the carnival games that you put the quarter in and try to knock more quarters off. If the game did not give tickets, she wasn't much interested.
Willow, on the other hand, was all about the adventure. She wanted to race cars and motorcycles. She loves the games that simulate roller coasters or even just the ride on games like the Merry Go Round and Bob the builder truck.
I love that it doesn't cost a  fortune for us to go hang out and visit Chuck E. Tokens are available for a quarter a piece. When we order food, there are tokens. There are always coupons available. And when the coupons run out, there is also the jungle gym area.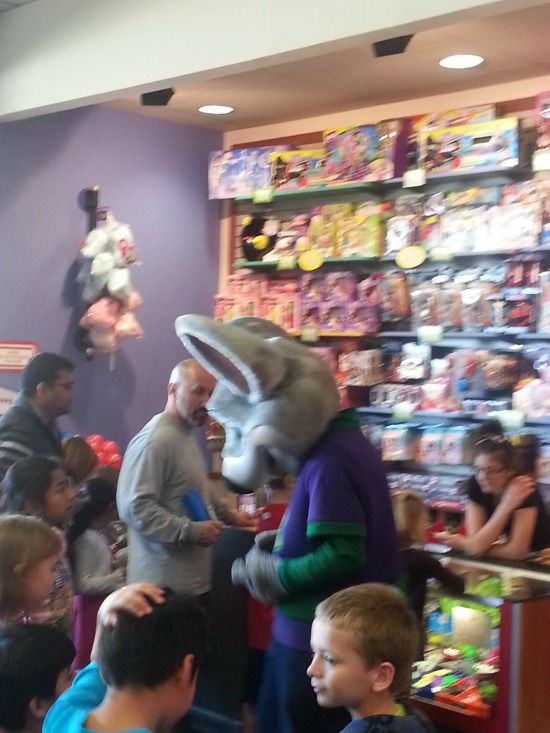 The kids love that Chuck E now comes around and does a ticket giveaway. On the :30 of hour, Chuck E comes out and after dancing with the kids and singing a song, he showers them with free tickets. And like I said, tickets equal prizes.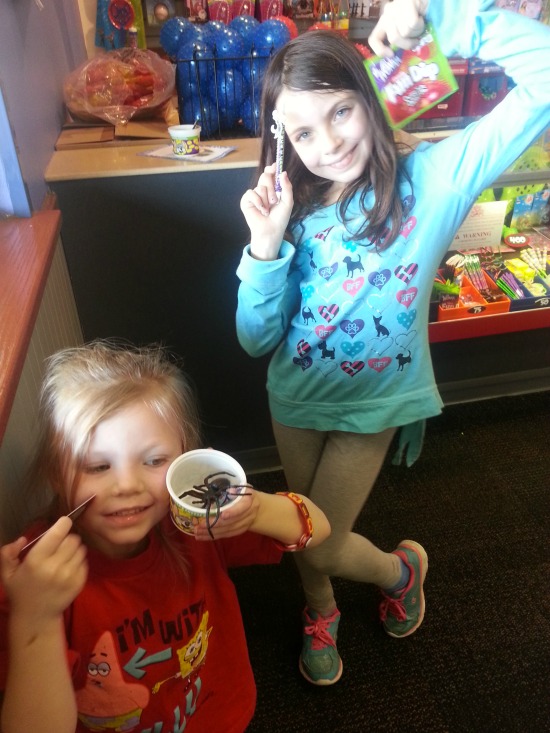 The girls made out well with tickets during out trip. Serenity had 200 tickets and Willow managed 100. Not bad for an afternoon. They cashed in their tickets and had fun playing with their new toys all the way home.
Have you been to hang out with Chuck E. lately? Be sure to head over and see what's new, play some games, and see what you can win in the Let the Good Times Rip! game. But hurry, the game ends March 31.
Now who wants to win a guest pass to go to Chuck E Cheese? The guest pass is for a large pizza, 4 drinks and 30 tokens. Contest runs until 3/26.