This post is sponsored by BODYARMOR and Mom It Forward Influencer Network. However, all thoughts and opinions are my own.

Serenity is the athlete of the family. She has been in cheer since she was 5 years old and even spent a year doing all-star cheer. She loves it. She eat, sleeps and breathes cheer. She practices relentlessly and is always trying to get better at her tumbling or her cheer moves. This past year, she finally had the chance to do cheer for school, which meant cheer 5 days a week and she would practice on weekends. Her practices at school and at home would last at least 3 hours. That is a hard workout when you are 13.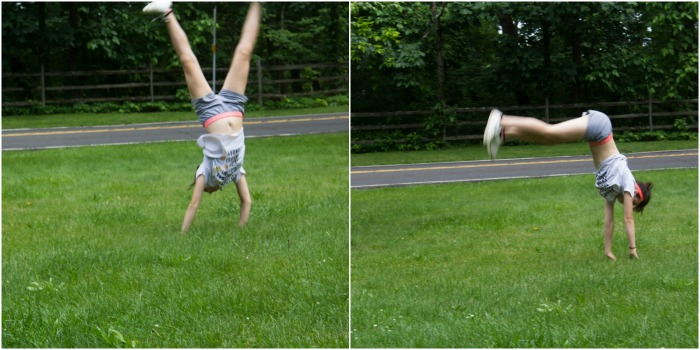 Because she works hard and pushes her body to the limits. I know she needs something to hydrate herself before, during and after her workouts. The best thing to keep her hydrated is BODYARMOR.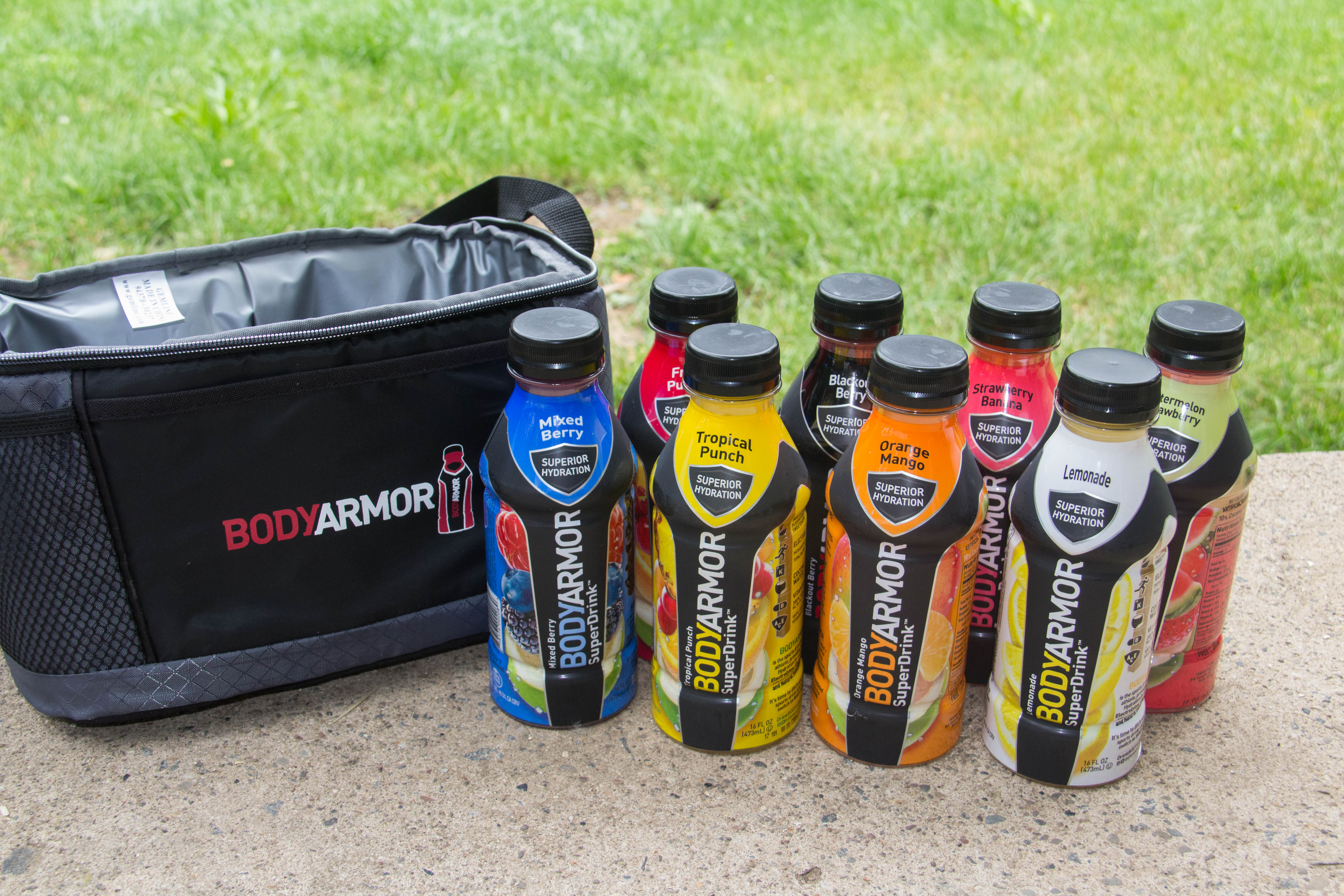 BODYARMOR, a premium sports water, was created by athletes for athletes that is a healthier alternative to traditional sports drinks. It is the perfect drink to replenish your body after a quick run or workout class. BODYARMOR provides your body with superior hydration that is packed with electrolytes, coconut water, vitamins and it is high in potassium but low in sodium.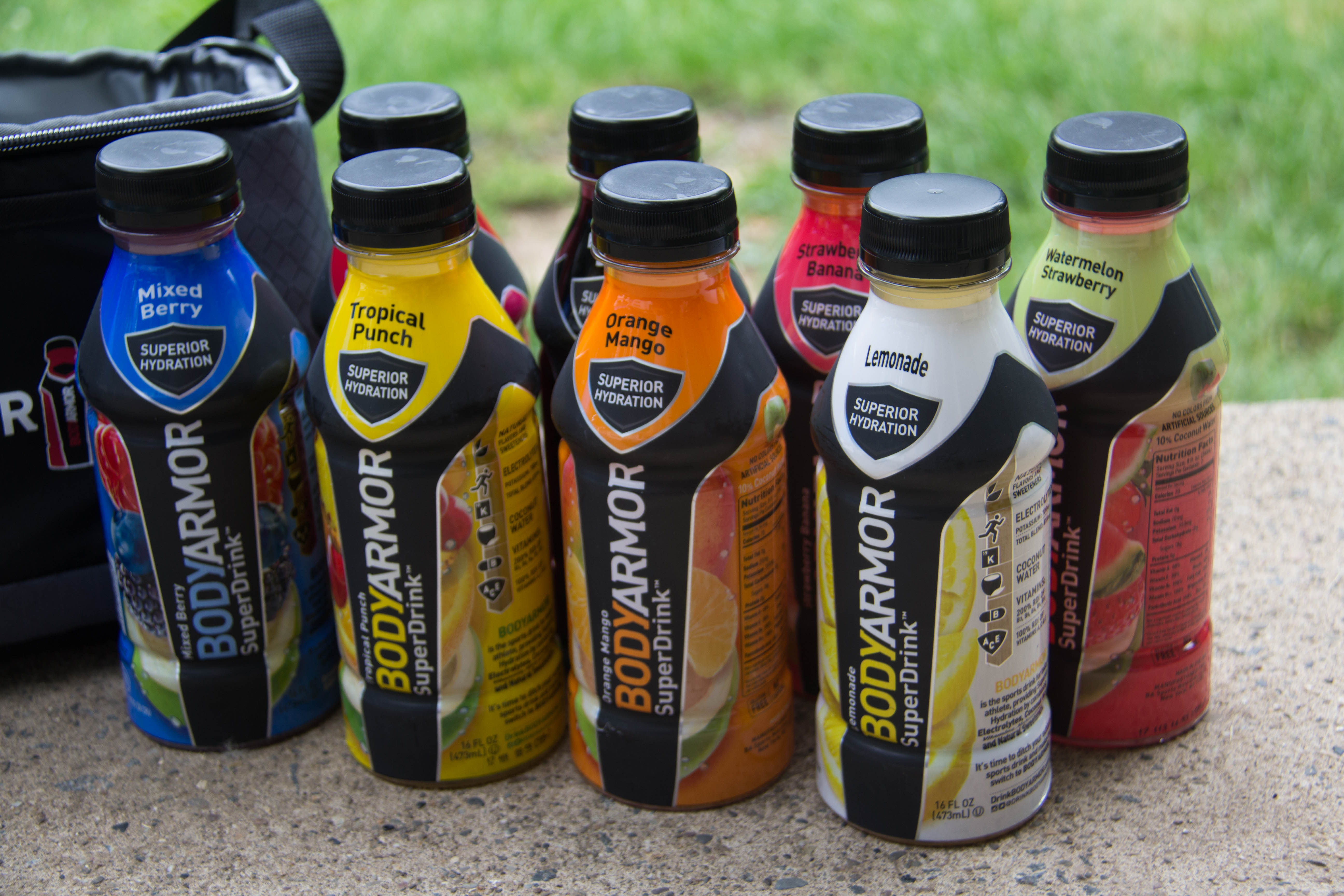 BODYARMOR isn't just for when Serenity is working out. It is great to add to a backpack for when we are playing at the park. We love to spend afternoons at the park, playing on the playground equipment, running around after the soccer ball or practicing basketball.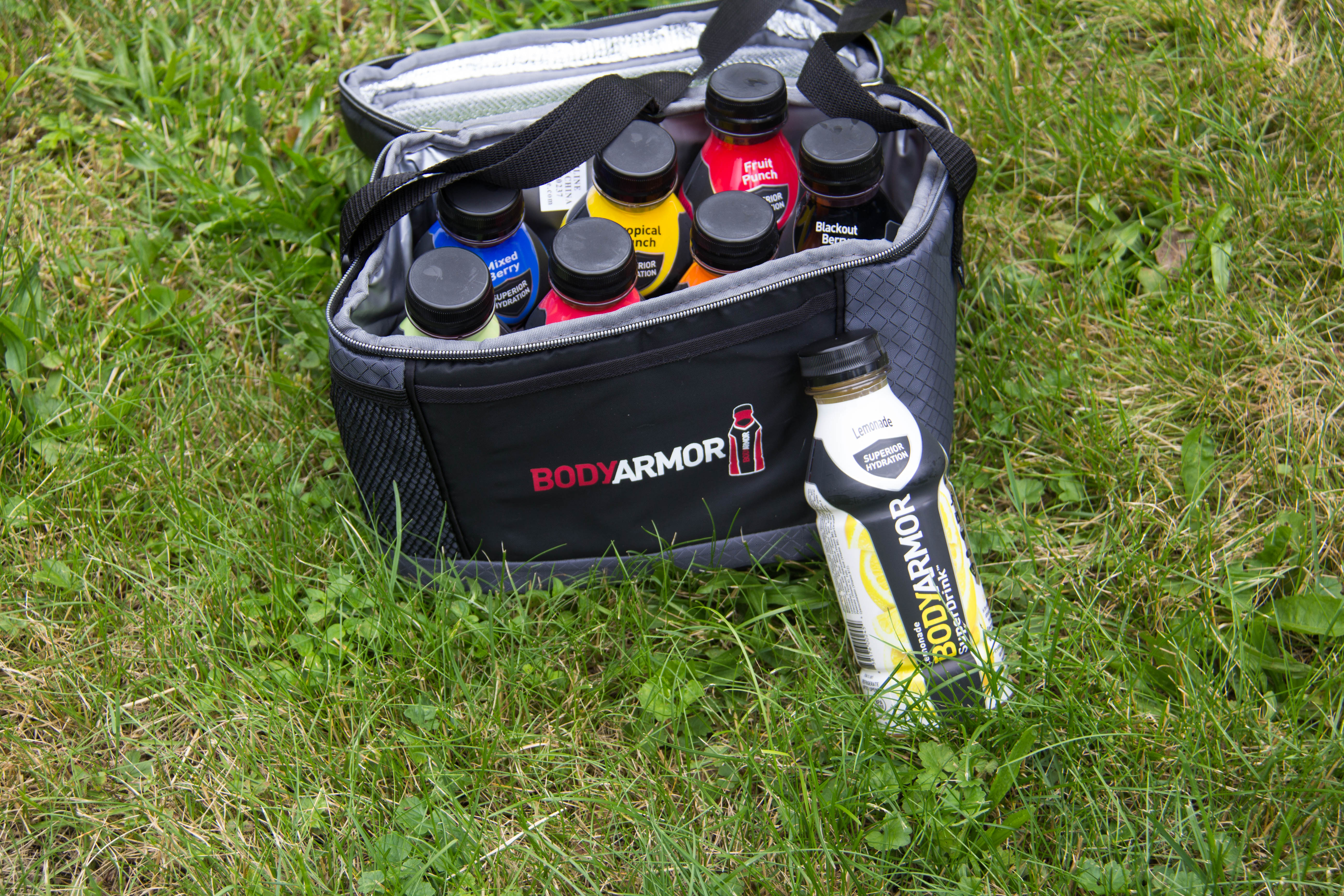 We want to encourage Serenity to work her hardest and follow her dreams. Right now, she is hoping to be able to make the cheer team in high school. There is a surprising amount of competition to make the team. After high school, she would like to be able to be on a cheer team in college. She will have to take her tumbling to the next level.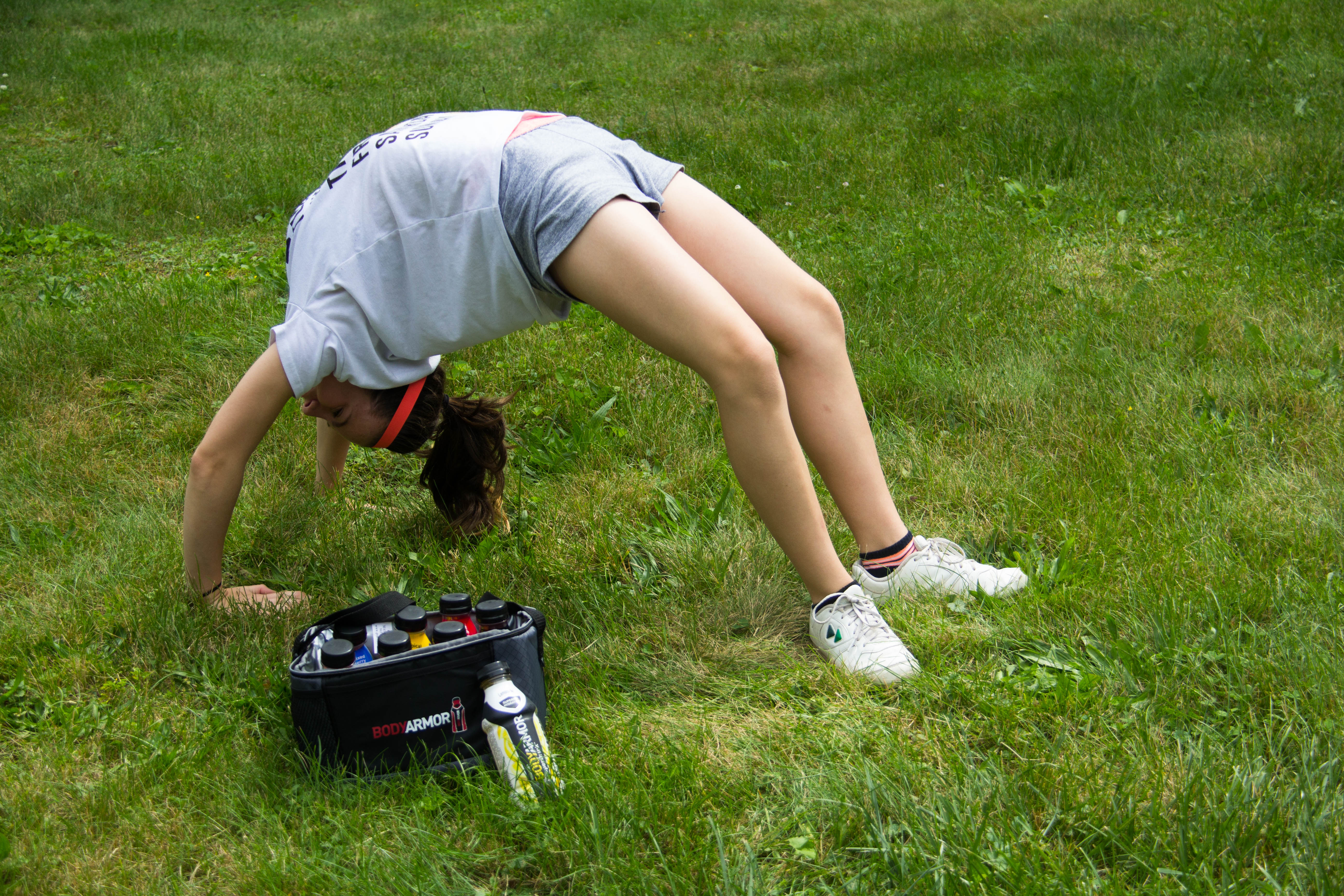 As a cheer team, Serenity is often at cheer competitions. At the competitions, the judges look to make sure that the girls on the team are performing certain moves perfectly. That means that in addition to tumbling, Serenity needs to practice things like her different stances, jumps and poses.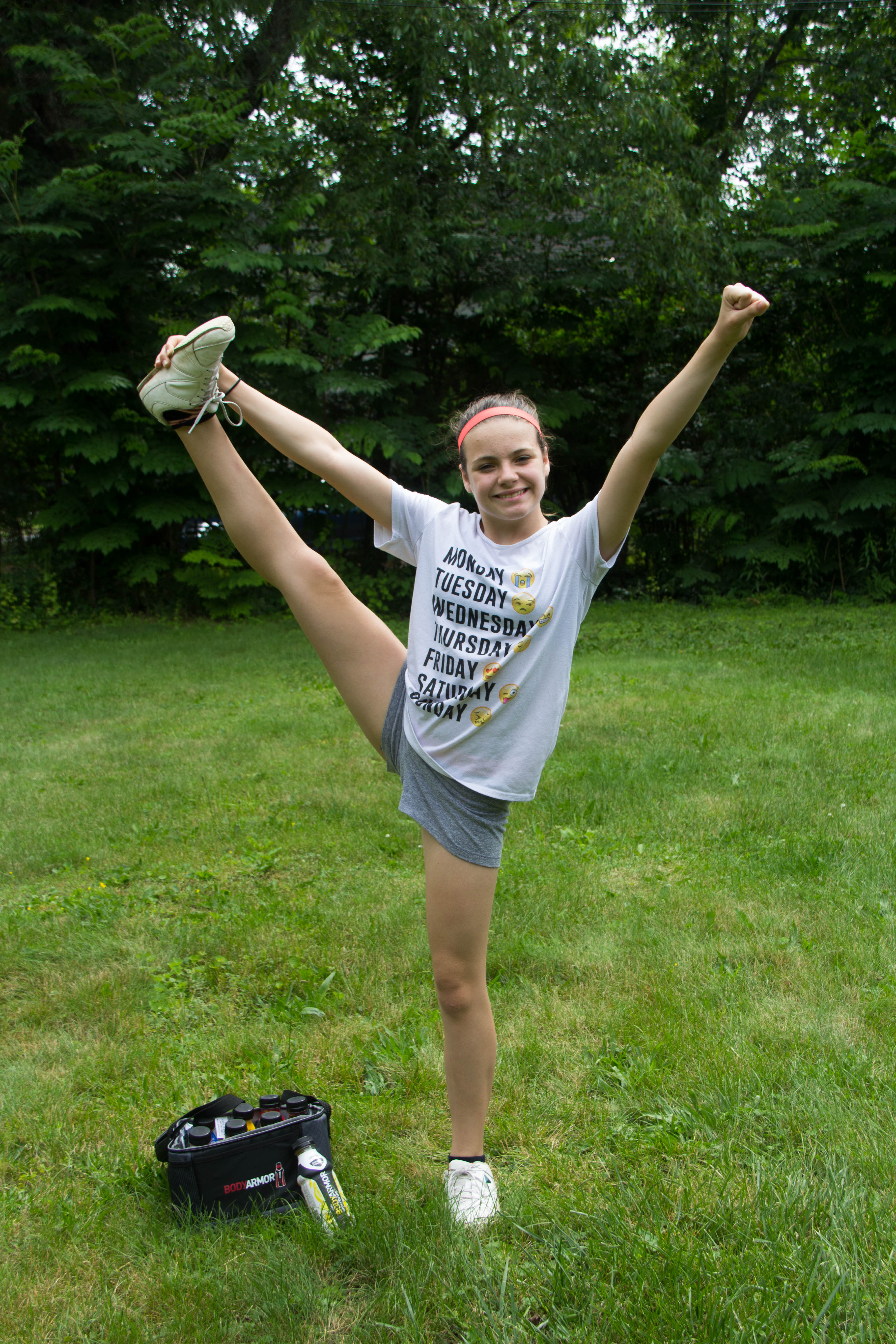 The better she does, the better the team does. She practices poses and jumps pretty much every day. She sets up her phone in order to video herself to see how she is doing and what needs to work on. She was one of the first girls on her team to get the triple toe touch jump.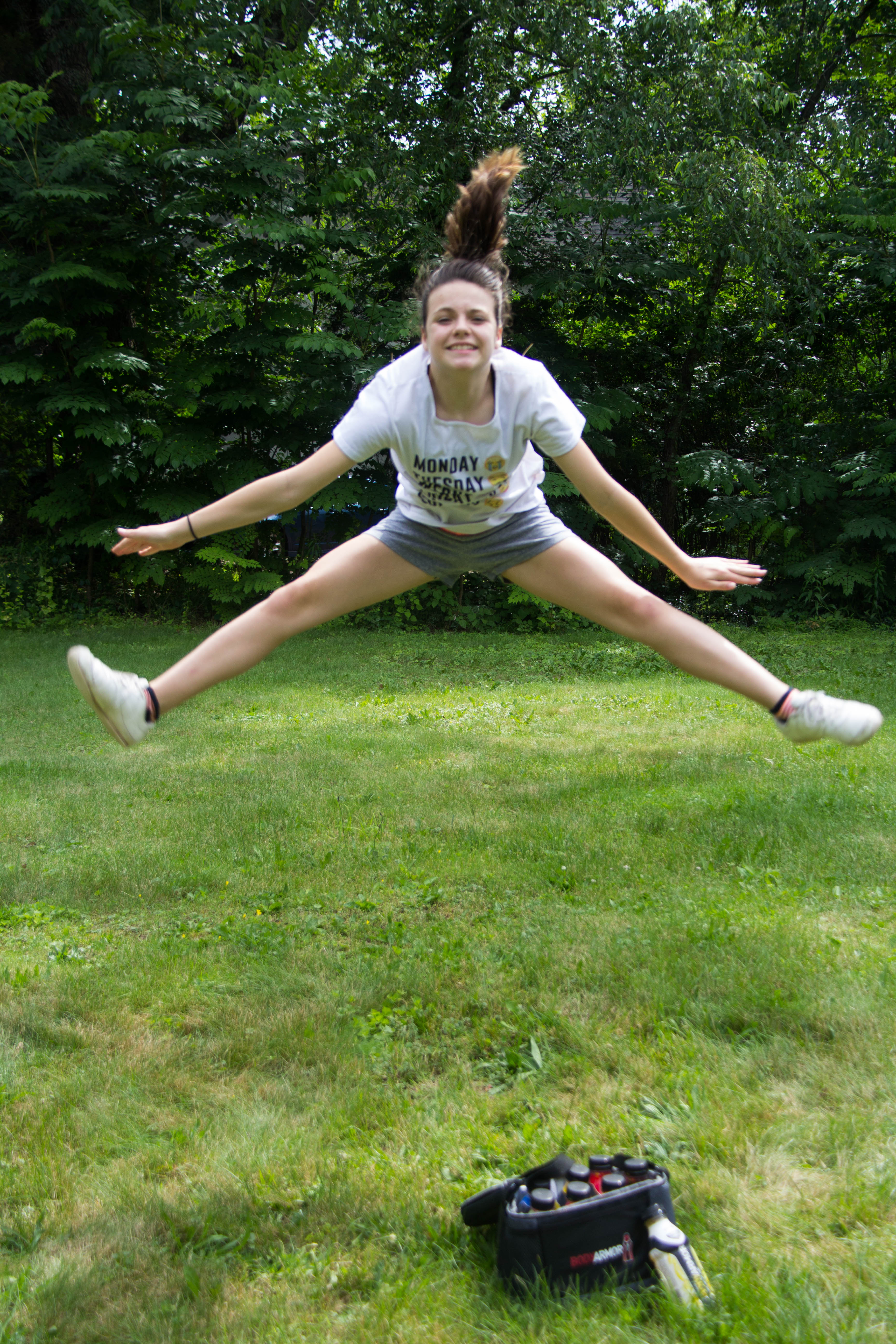 Funny story, so after a family night demonstration, my step son Will, who never really saw cheer jumps before, decided the jumps look easy. He got up on the stage with Serenity to try them. He did well with the toe touch, when it came to the pike, he fell flat on his butt. It is harder than he looks.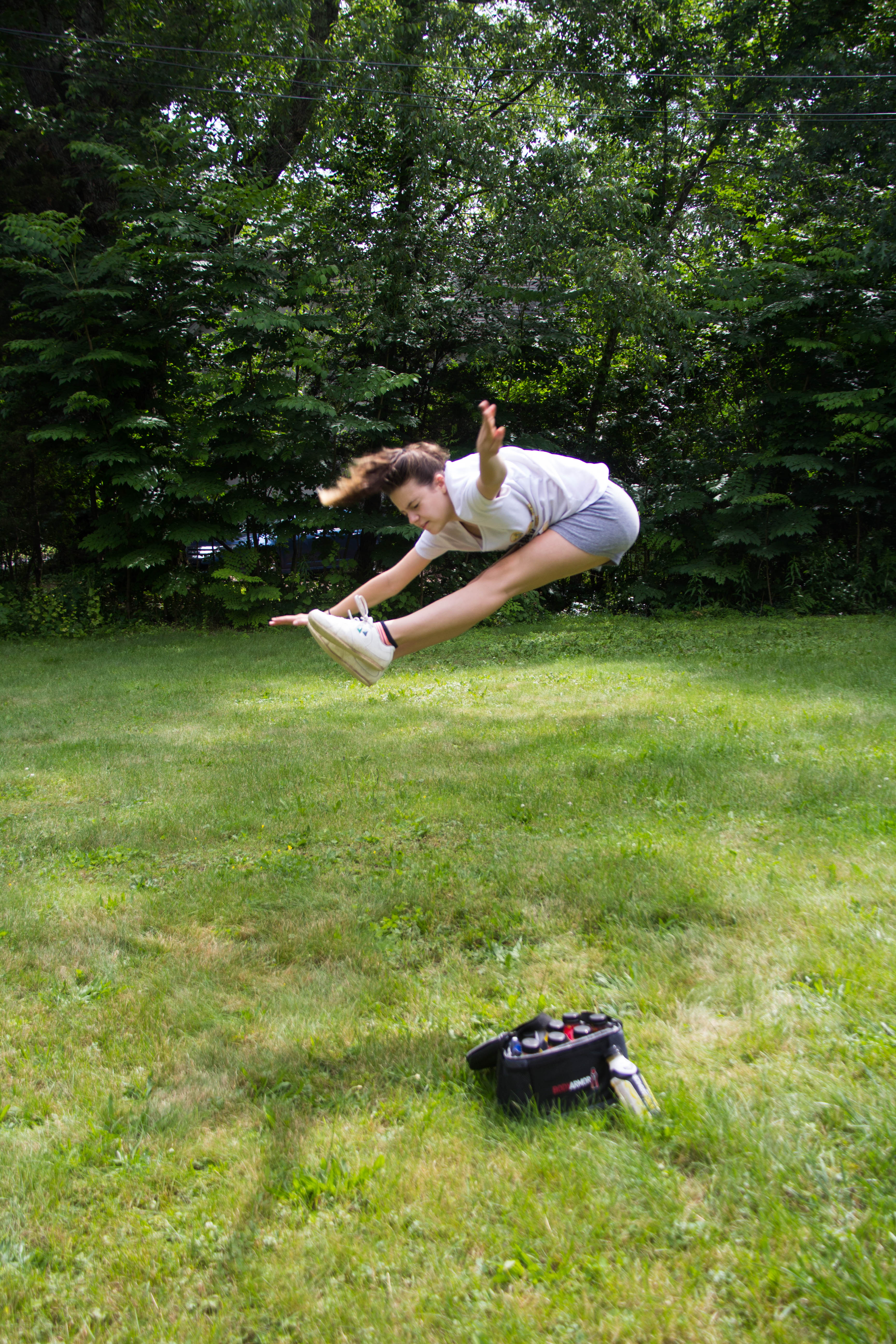 Serenity knows it is extremely important to work hard to do well on the cheer team. But she also knows it is important to take care of herself when she is working out. BODYARMOR is essential for her to stay hydrated. Be sure to pick up your BODYARMOR  at Wegmans and Target. Grab a coupon to save on your next purchase.