This is a sponsored post about holiday snacks from CVS and Gold Emblem. All thoughts are my own.
The holidays are nuts. The one year, the kids and I were trying to get cookies baked, presents wrapped, we had 3 different school performance to go to, and the car broke down. All in a matter of 3 days. I felt like I was going to lose my mind. It was freezing and the kids and I were stuck on the side of the road, on our way to the store to get cookie supplies, and couldn't get a hold of anyone to come get us. We sat in the back of the van, eating snacks, and laughing about all of the things we were supposed to be doing. I lost a whole days worth of things that needed to be done, but it created a fun memory.
With school programs, gift buying and gift wrapping, and holiday parties, I swear some days I don't know what way is up. And if someone shows up, unexpectedly, all I can do is hope that the house is clean enough not feel completely embarrassed. That is when I try to distract them with snacks. I mean, good snacks of course. We have candy and cookies all the time this year, but for a healthier choice, we, also, have lots of nuts. And I don't mean the kids, this time.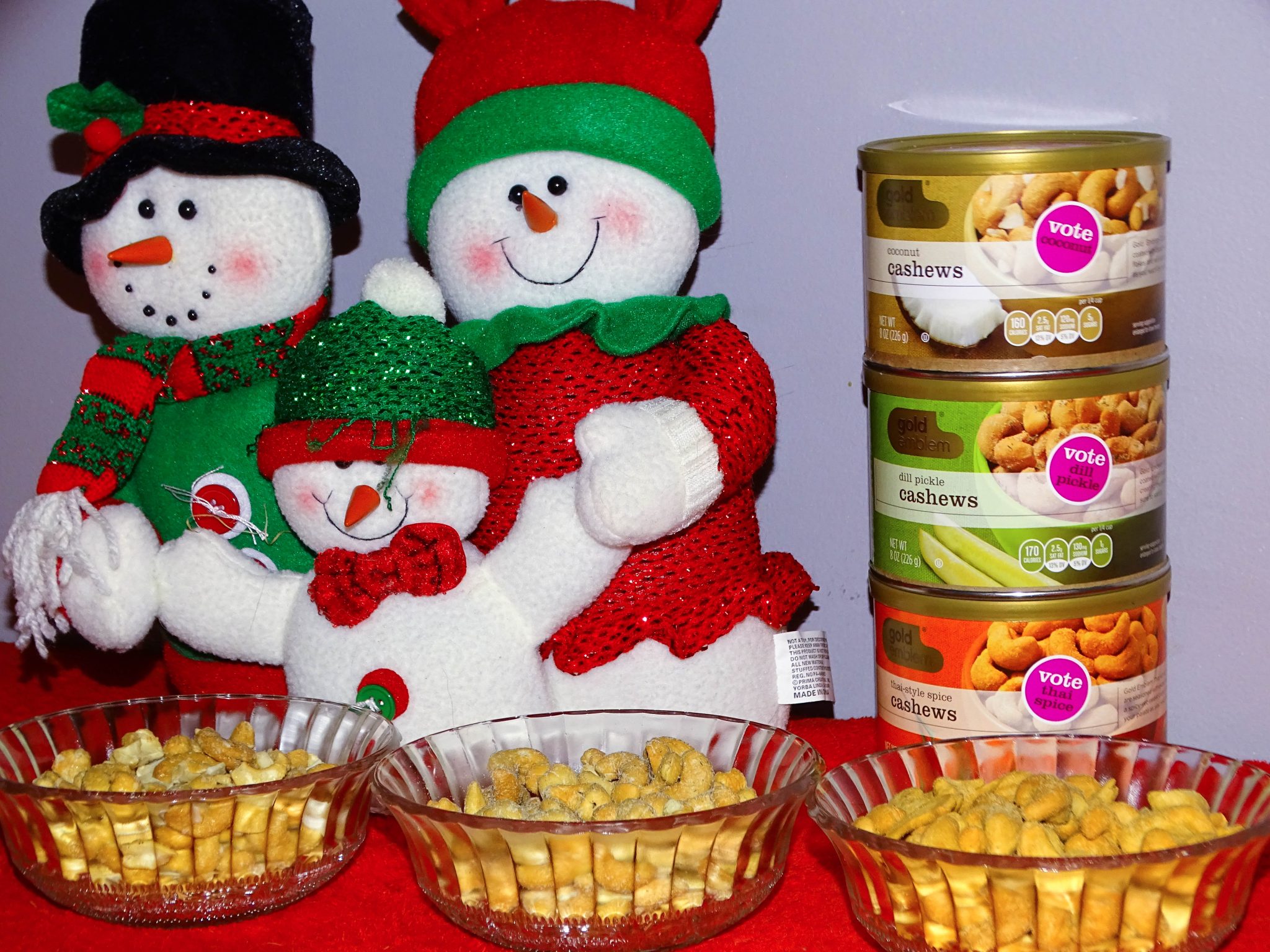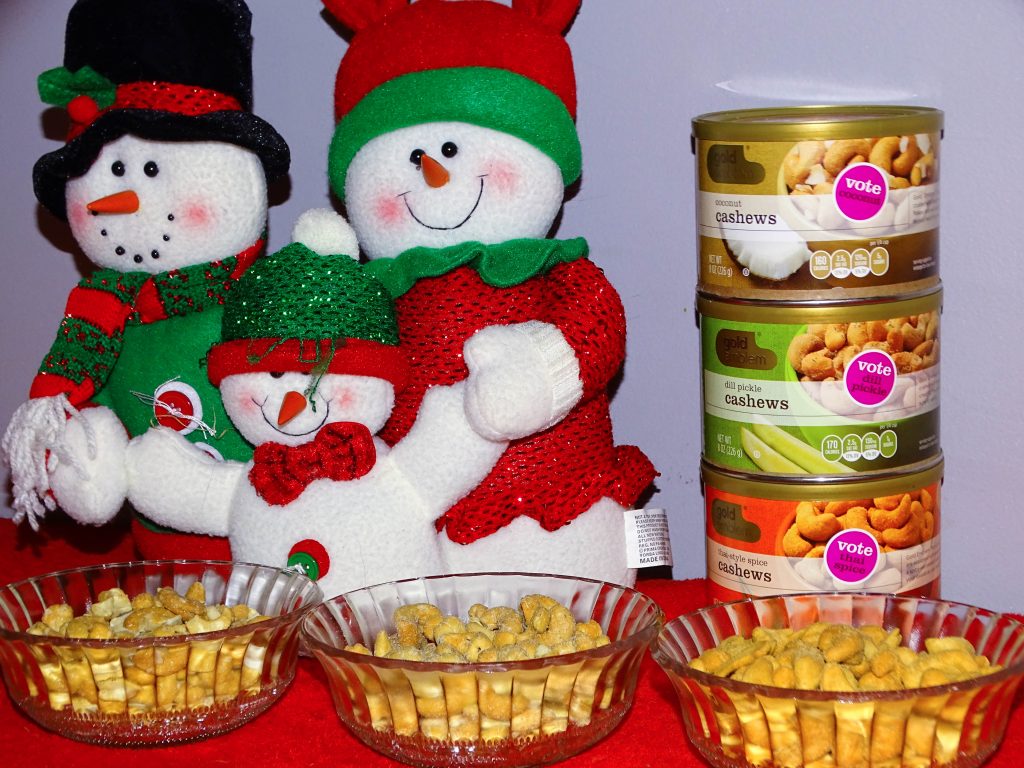 New Gold Emblem Nuts
Nuts are a perfect snack. Filled with protein, packed with vitamins, and they taste great, we love to have have nuts on hand. Gold Emblem brand nuts are perfect. There are different nuts to eat, plus at a great price. But what about when you're tired of a plain old nut, Gold Emblem has you covered. This holiday season, Gold Emblem has come out with an assortment of delicious, fun flavors such as Dill Pickle, Coconut, and Thai-style Spice.
Dill pickle flavor is coated with zesty dill seasoning and will give you a great pickle flavor in an easy-to-eat cashew package.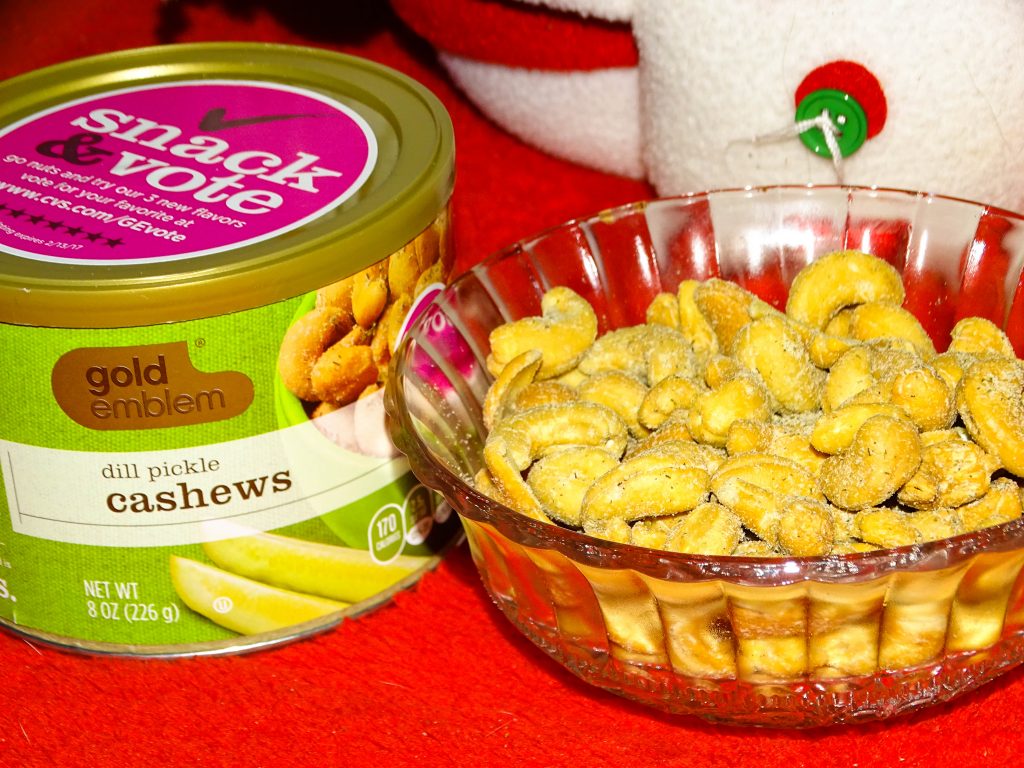 The Coconut flakes on the Gold Emblem Coconut Cashews will mix something sweet with something salty and make a fantastic snack.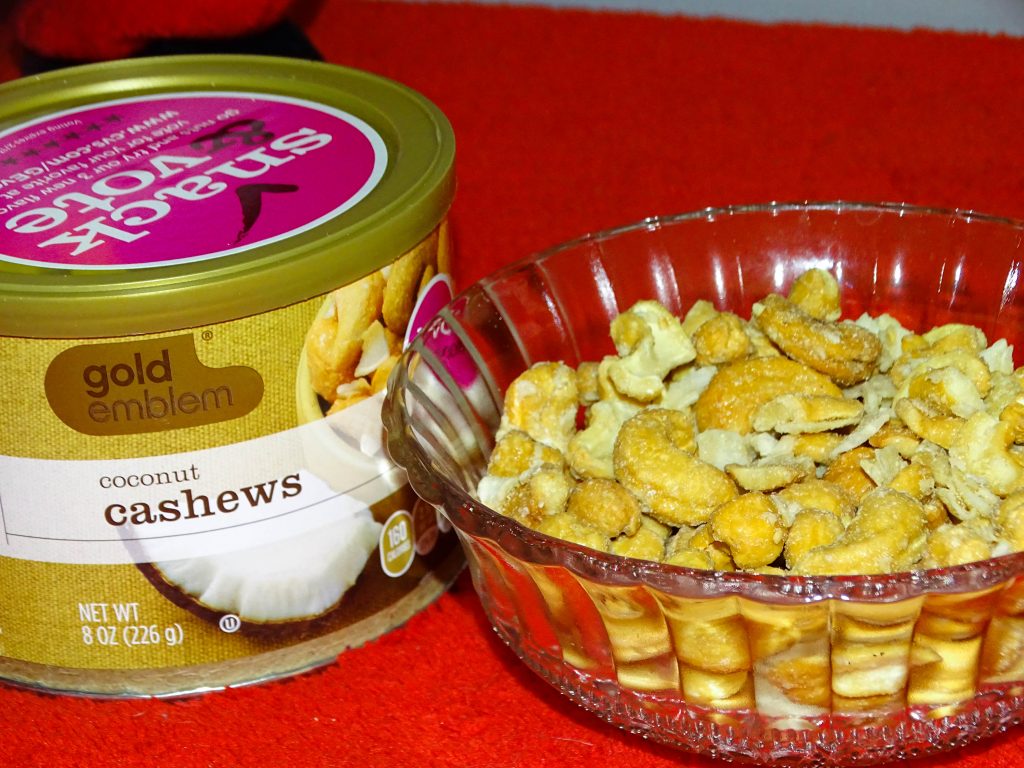 For those who like a little more spice, try the Thai-style with spicy but sweet crunchy goodness.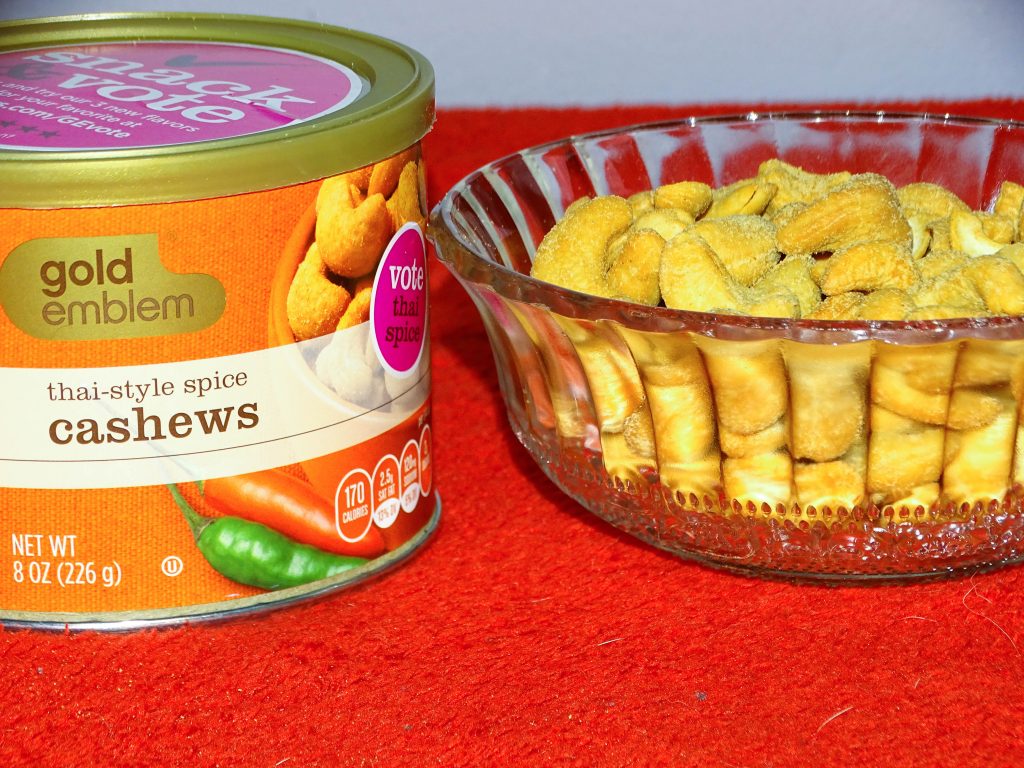 What is Gold Emblem?
Gold Emblem brand from CVS is the gold standard in great, healthy food. If it has the Gold Emblem brand, you can rest assured it's going to be healthy and delicious and you can feel great about giving it to your family. They shop very carefully for only the best ingredients, so you can feel comfortable giving the Gold Emblem products to your family.
Ready to Try Them?
Are you ready to try Gold Emblem nuts for yourself? We have Nutty Prize Pack giveaway for you here. Follow both The Spring Mount 6 Pack (Debitalks) and CVS (@CVSPharmacy) on Instagram. Show me a picture of your nutty holidays, and tell me your favorite flavor. Be sure to use ##CVSSnackandVote and #TSM6P. I will reach out to the winner, chosen at random using the hashtag, on Instagram.
Go Nuts with Gold Emblem
Whether you are you looking for a healthy snack to feed the kids after school, or you want some fun but healthy options for the snack bowls this holiday season, consider Gold Emblem nuts! These flavored cashews are perfect and come with so many options, you're sure to find one you love. In fact, there's something for the whole family to love. Don't forget to head on over to www.cvs.com/GEvote and cast your vote for your favorite flavor! It will be a tough race between Dill the Pickle, Lady Coconut, and Little Thai Spice, so every vote counts.