I received Say The Word from Peaceable Kingdom for review. All thoughts are my own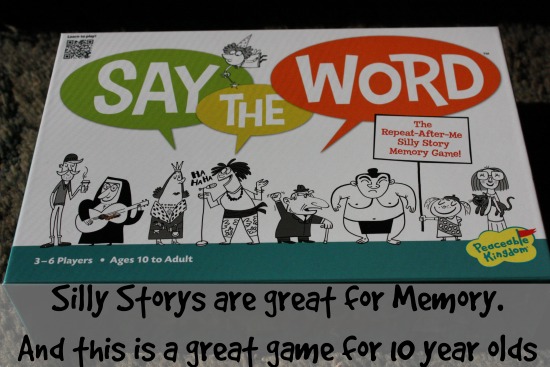 My girls loves silly games. Who doesn't? It is such a fun time when we end up rolling in giggles. Our newest game from Peaceable Kingdom called Say the Word, which tops my list for great games for 10 year olds. The game is a ton of fun and full of laughs.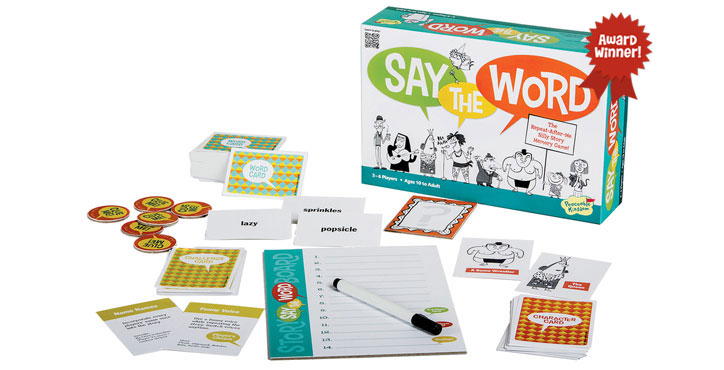 Have you ever played the games where everyone has to add a line to the story. Then each person has to repeat the story so far before adding their sentence. Well, Say the Word takes that game idea to a fun new level. The game comes with a white board and marker, character cards, word cards, and challenge cards.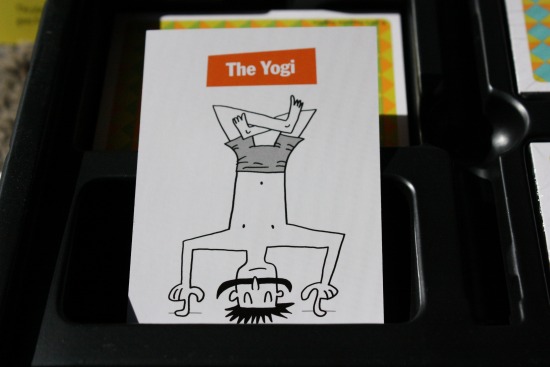 The game starts when you pick a character card. This round, we got the yogi You can also make up your own main character. Then, if you want, pick a challenge card. We got talk in a foreign accent while repeating the story. Then each player gets 3 word cards and a give me a clue token. Each player takes turn flipping over one word card and making a sentence with it that goes with the story. The dealer, who is not making up the story or using word cards, writes the word on the white board.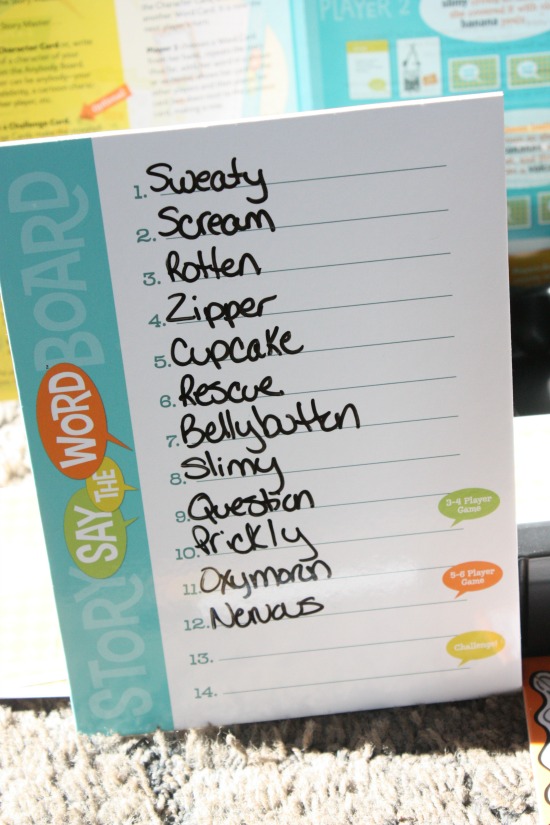 As the story goes on, it can get pretty silly since the words are random. What makes it easier, the sentences do not have to be word for word, as long as the sentence is close and each key word is still in the story. If at any point a player forgets on of the key words in the story, they can use their Give me a clue token. Then the dealer, who has been writing down the words, must act out the word to give them a clue.
Our story went like this:
The yogi was sweaty from doing yoga. When suddenly he heard a scream. Because he found a rotten tomato. Which had a zipper which led to a magical land. Where he found a cupcake. Suddenly, a butterfly came to rescue him. The butterfly had a big bellybutton. The yogi was grossed out because the bellybutton was slimy. The yogi asked a question. Why is your bellybutton big, slimy and prickly? Because I am a flying oxymoron. That answer made the yogi  nervous.
I was very impressed. Serenity was able to remember the whole story, and only stammered a few times. And she had to do it in a foreign language.
I love all of the Peaceable Kingdom games we have so far. I love this company because they are eco-friendly, using recycled material in many of their games. And all of their games are often cooperative and have a learning element to them. And they have games that range for ages I can not rave enough about their games. Be sure to check out all of the games they have to choose from.