I received the Flygrip for review. All thoughts are my own.
My son is always on his phone. I think the thing is permanently attached to his hand. And when it is, it can actually make it  a bit hard for him to do anything else. He tries to pull, I can't help carry this or that because I might drop my phone. ANd since he is always taking selfies, I know he is good at using that phone in goofy ways to take a picture of himself. I swear he is going to drop that phone one of these days.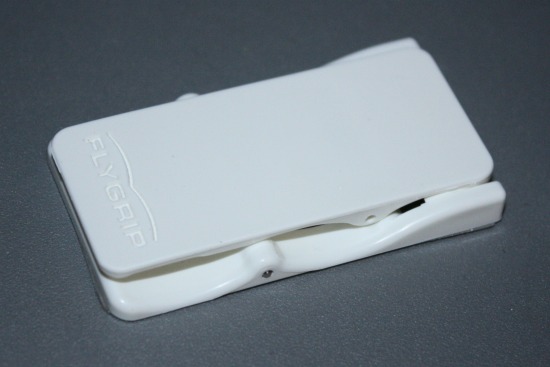 I found a great product that lets using the phone easier. With the Flygrip, Anthony just slides his middle and ring finger through the grip. By doing sliding the fingers in, just passed the finger tips, it gives great control to hold the phone, and have the thumbs to operate the face.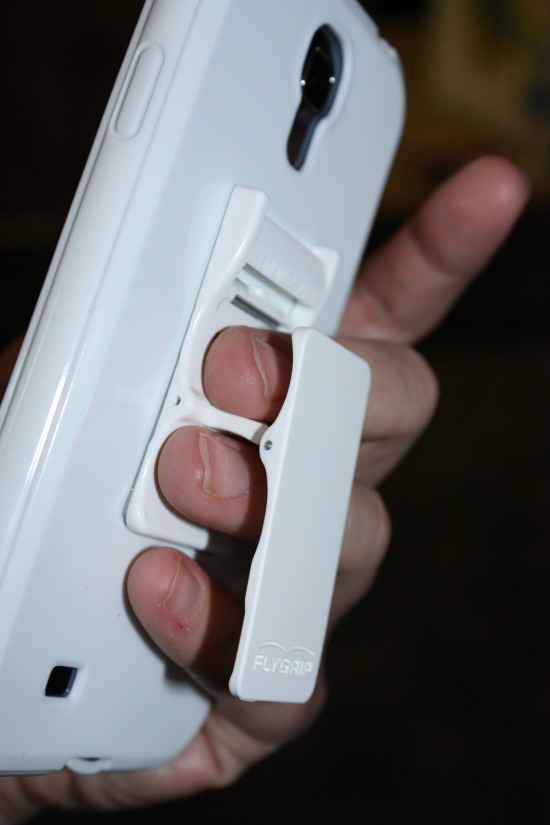 The Flygrip also works as a stand for the phone. It is perfect for reading a book, or watching a movie on the phone. It gives you a hands free way to watch. And since the Flygrip is attached to the phone with a sticky tape that holds it tight, the stand is always with you.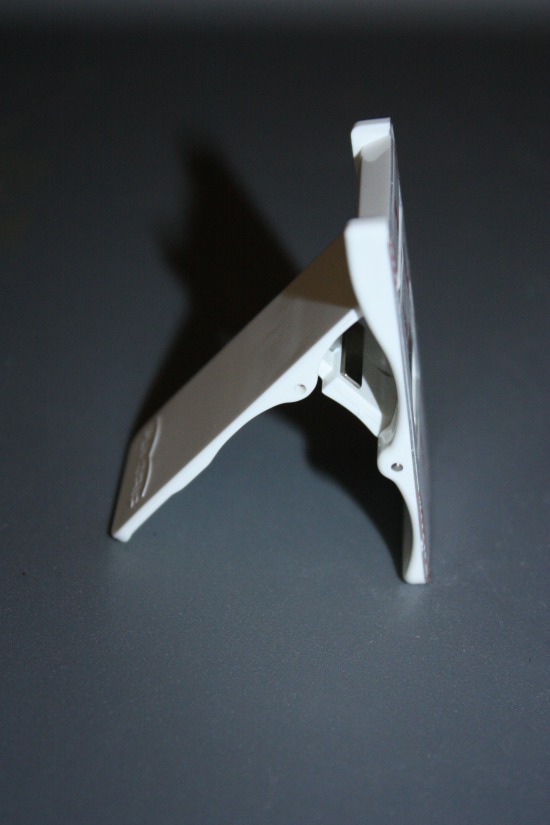 FOr people who are concerned that with the grip on the back of their phone that it might not go into a pocket, the phone just slides into a front pocket with the grip facing out. With the Flygrip closed, it actually makes getting the phone out of the pocket even easier because it gives you something to grab onto.  Another great feature is that the grip is not device specific. WHile there are cases available to buy, (I have one on the phone here) it is not needed to use a Flygrip. The grip stays on with a sticky layer on the back. And it can be changed from phone to phone. There are extra adhesives to reapply if needed.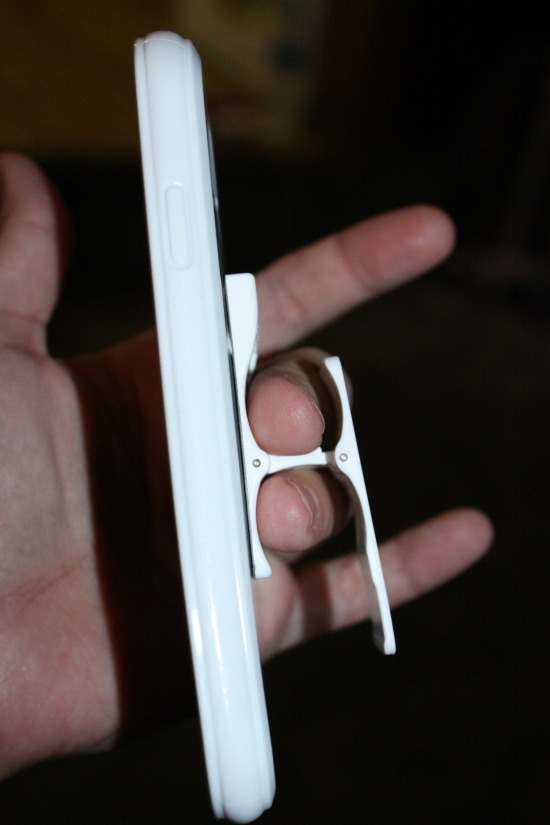 A few tips. WHen applying the grip, make sure it is in the right position. Here is a video to help learn how to apply the Flygrip.  Learn how to open and close Flygrip with one hand. ANd here is a biggie. Only use the finger tips. It is not meant for the whole finger. It makes it much more awkward to use this way and you lose all of the functionality.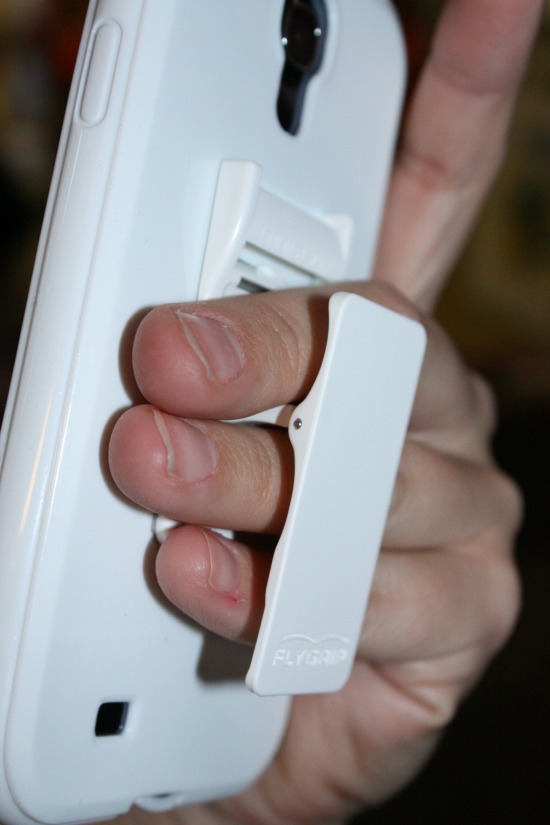 The Flygrip is perfect for anyone who is always using their phone and would like to be able to do it with only one hand.