If you have been knee-deep in your criminal justice degree for what seems like ages now, then why not give yourself a treat in the form of a holiday. The start of the New Year is the perfect time to start planning that perfect spring vacation, especially if you are looking at graduating this year. Heading out for a lovely and relaxing vacation before you look for criminology jobs can be just what your mind and body need.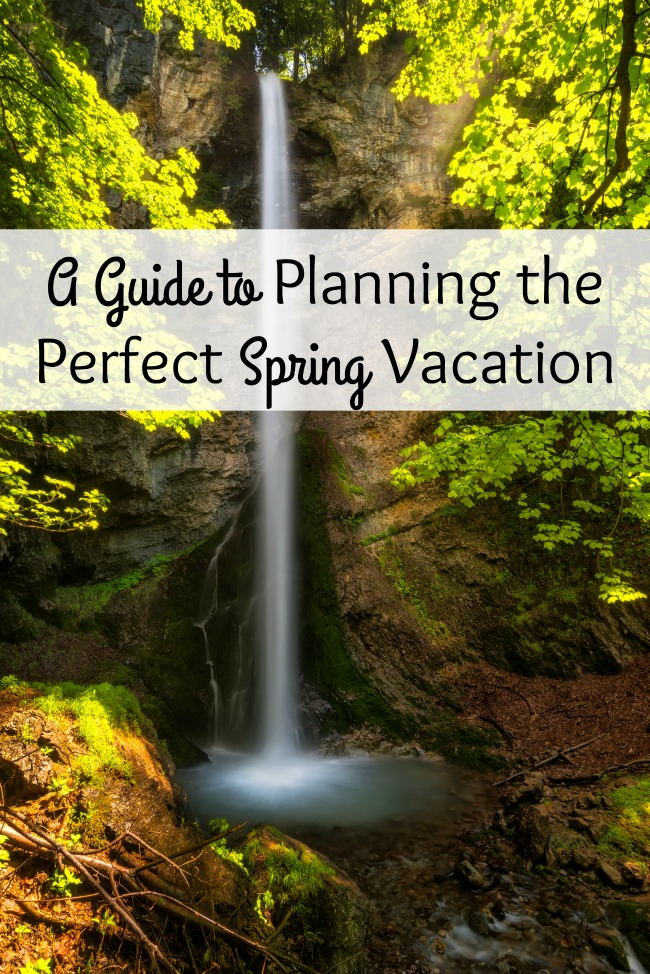 Guide to Planning a Vacation
We've put together a simple guide you can follow so that you can plan a perfect spring vacation, even if you don't have a lot of time you can dedicate to planning.
Give Thought to the Travel Dates
While most students plan their spring vacation during reading week/spring break you may want to reconsider this option. Travel tends to be much more expensive during spring vacation week, plus destinations book up fast and are very crowded. You may find it's better to wait until the end of your spring semester to plan that vacation.
As well if you are traveling on a budget look for trips that allow you to fly at off-peak dates and times. If you can depart and return on a weekday, you're bound to save money. Speaking of saving money, hotel accommodations will also be much cheaper during off-peak dates.
Early Booking Benefits
You've probably heard of the various last minute booking sites and travel engines, but did you know it can also beneficial to book in advance? Many hotels and tour operators offer an early-booking rate. This also ensures that you get your top choice of dates and the type of room you want.
Plan Out an Itinerary
An itinerary isn't always necessary; it really is dependent on the trip you want and the type of traveler you are. If you want to spend a week at an all-inclusive resort in the Caribbean, then an itinerary isn't needed nor is it wanted. Where an itinerary becomes important is if you plan to travel from spot to spot, city to city, and country to country on your vacation.
If you plan on moving around you will need to plot out your route in advance so you can book accommodations at each stop, figure out how you will travel from spot to spot (book a car rental, purchase train tickets, flight tickets, etc.), and make a list of the sights you'd like to see in each destination. There can be some flexibility built into your itinerary of course.
Look Into Travel Insurance
Travel insurance isn't exactly a glamorous part of planning a trip, but it's a step that shouldn't be overlooked. You just never know when the unexpected may occur so having that travel insurance gives you peace of mind. This is typically bought at the time you book your flight, but it can be purchased any time before you leave.
Reward Yourself with a Trip
As you finish up your degree program and start to look into the many criminology careers and job opportunities that are available, why not reward yourself with a well thought-out vacation.