This post contains affiliate links. If you buy something from them, I earn a small percentage that helps keep The Spring Mount 6 Pack running.
I love when I can incorporate something simple and fun in the kitchen, with a sweet treat, AND bring in a holiday theme. That is what this week's Tasty Thursday is one of my favorites. This Halloween treat idea is fun for toddlers, fun for preschoolers, tween and teens. It's fun for grown ups too. And it couldn't be simpler.
Chocolate Covered Animal Crackers with Halloween Sprinkles.
What you need:
Animal crackers, but can be done with pretzels, cookies, strawberries, pretty much anything you want to dip in chocolate.
Melting chocolate you can find it most grocery store or in craft store. Any chocolate will work, but I do not recommend chocolate chips like for cookies, it does not harden. If you want to add even more festive fun, use orange melting chocolate.
A fondu pot or microwave safe bowl. I happen to have a fondu pot, but before I always used a bowl.
Halloween (or other types) of sprinkles or jimmies.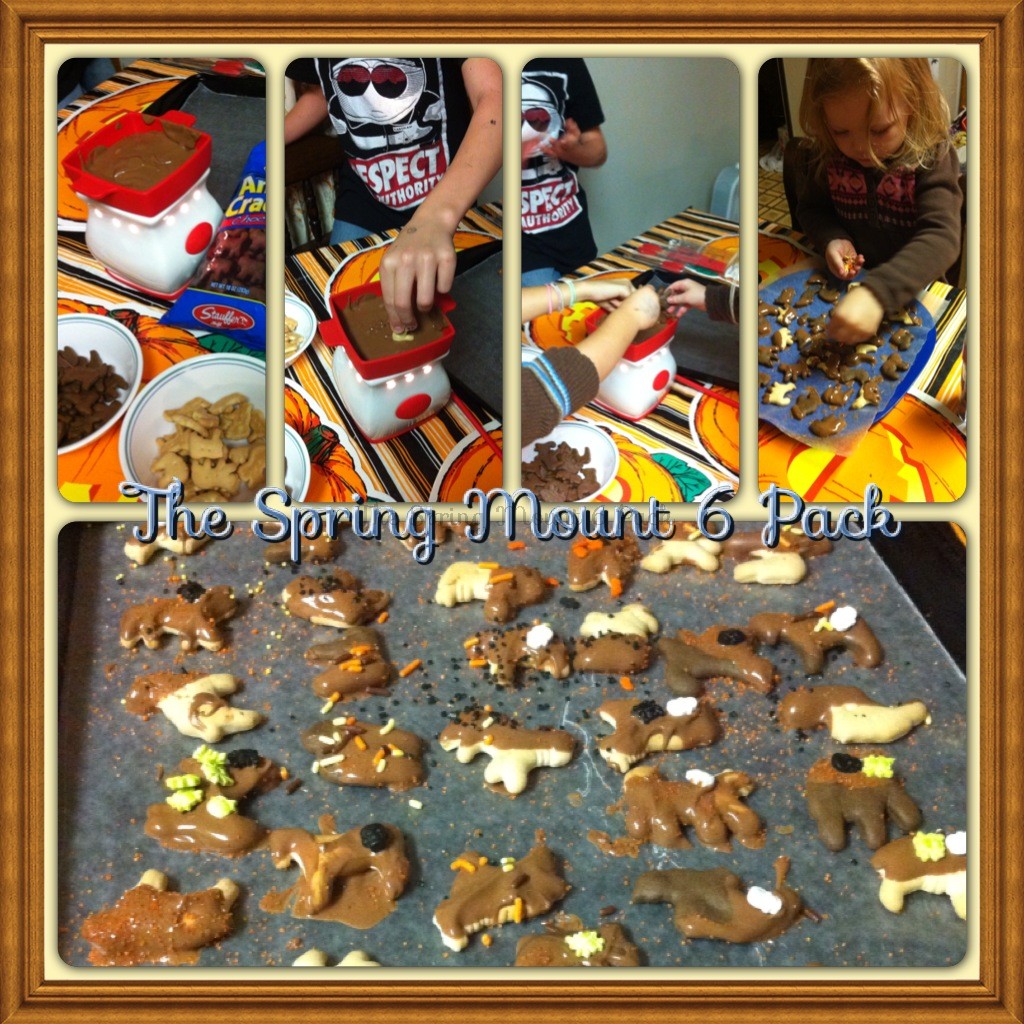 First melt the chocolate. If using the microwave, microwave 30 seconds, stir and then add 10 seconds more as needed. Stir in between.
Then dip! 
After dipping, add the sprinkles of your choice. I found very cute skulls with black sand, as well as orange sprinkles.
Let the chocolate on the animal crackers cool, harden and set.
Enjoy!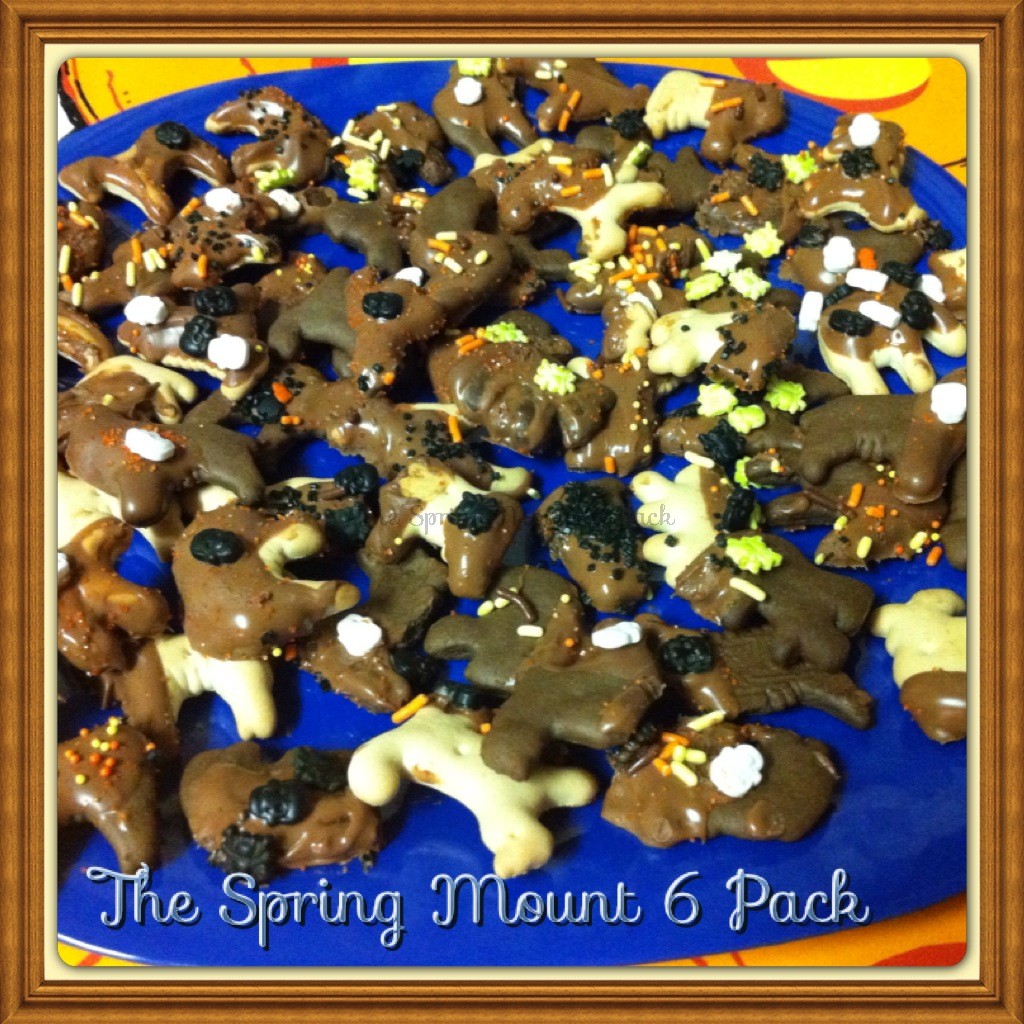 This is so much fun for the kids. They love dipping anything in chocolate and adding sprinkles is just plain fun.
These are a great treat for kids to make after school, or on an afternoon play date. They are wonderful to send to school as a snack or for a party.