We received a Groovy Girl Dolls and tent for review. All thoughts are my own.
My girls love doll. All dolls. And they are always looking for a new one. As much as they love dolls, I would have thought that they had just about every type. I was wrong. We recently found out about the Groovy Girls.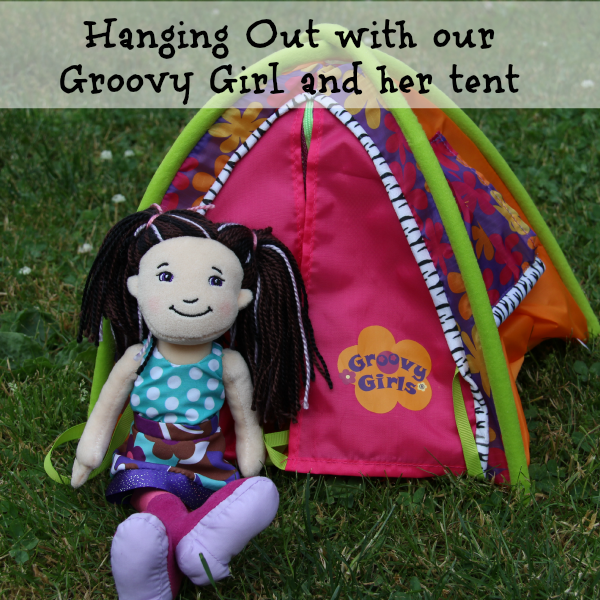 Groovy Girls, The Manhattan Toy Company, have been around since 1998, making a name for themselves and making kids love them. Liza, Lucy, Lexi and Lupe , the original Groovy Girls are soft dolls that have a shy smile and funky vibe. Now the dolls are turning 16, so there are a few additions to the group. There are three Special Edition Sweet 16 Dolls and four "Core" dolls that start with the letter "B" — Brooklyn, Bailey, Bayani and Brenna.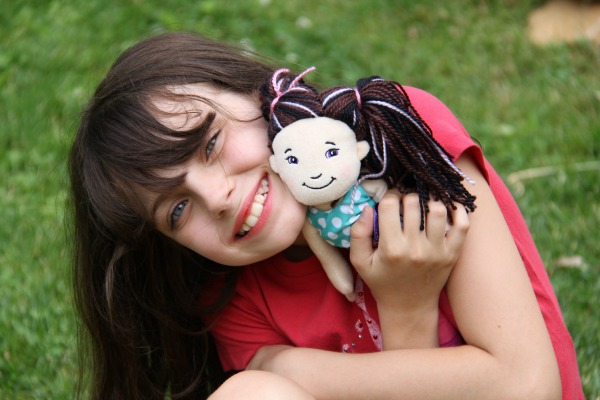 This is the newest edition to our doll collection. Meet Bayani. She is a cute, funky doll, sporting a cute polka dot top, camo skirt and pink boots, with dark hair and some cool stripes in her hair. What makes Bayani, along with her friends, different dolls is that each doll has its our characteristics and personality. They all have a one of a kind look. They have a unique hairstyle, skin tone and of course their hip outfit, because that's how kids are in real life.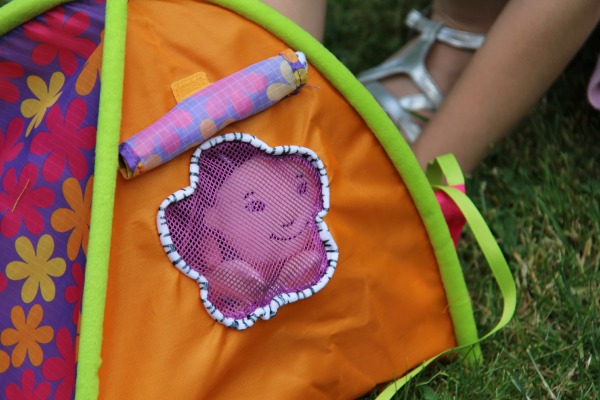 Groovy Girls also have cool accessories to go with them when the kids play. There are beds, and horses, kitchens, dance studios, chairs, even a girls' best friend, a little pup. There is even a cool tent.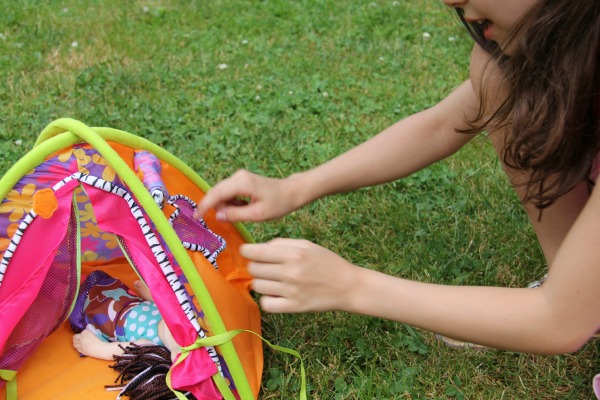 The tent features a zipper up the front along with ties to hold the tent doors back, and a screen, very much like a real tent. The window have flaps that can be rolled up and velcro'd up.  It is bright a colorful and had a funky look just like the dolls themselves.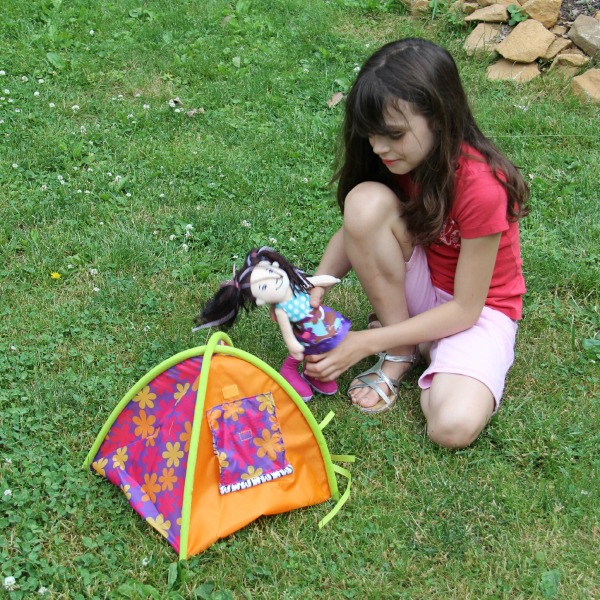 Doll are fun to play with by themselves, of course, but everything is more fun with some add ons. This tent takes playtime up a level.
Groovy Girls, and even a Groovy Boy, are available for $15 for the new 2014 core dolls and $20 for the Special Edition dolls. Check them out online.
You can also enter to win one of the same item that I have here. The giveaway runs until 6/19 11:59 pm, est.
And at just $15 for the new 2014 core dolls and $20 for the Special Edition dolls, Groovy Girls are a chic deal that's just too groovy to pass up.