Happy Birthday Elmo
Happy Birthday Elmo! Did you know that Elmo's birthday is February 3rd. So this is a special day for the red monster.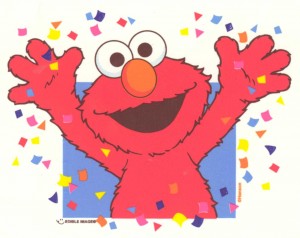 Some great ways to celebrate Elmo's birthday with him:
Read some Elmo books. He even has a birthday book of his own. You can try to find it at your local library or buy it online*.
Draw or paint balloons for Elmo and other party decorations. Throw Elmo a birthday party.
Talk about your child's birthday. What time of year is it, what is the weather like? Is it the same or different than Elmo's birthday.
*Affiliate link