I am a Sesame Place Ambassador. I have been given a season pass to enjoy the park, and share any fun experiences with you. All opinions expressed are my own.
April 27 started a super fun time for us here at The Spring Mount 6 Pack. It starts the opening season of Sesame Place. What is more fun than riding rides, splashing in the water, and hanging out with characters you have known and loved since you were a kid.
We had so much fun last year at Sesame place, that this year, we were literally counting the day until it was time to play. I love so much that even Joey, at 15, still loves to go.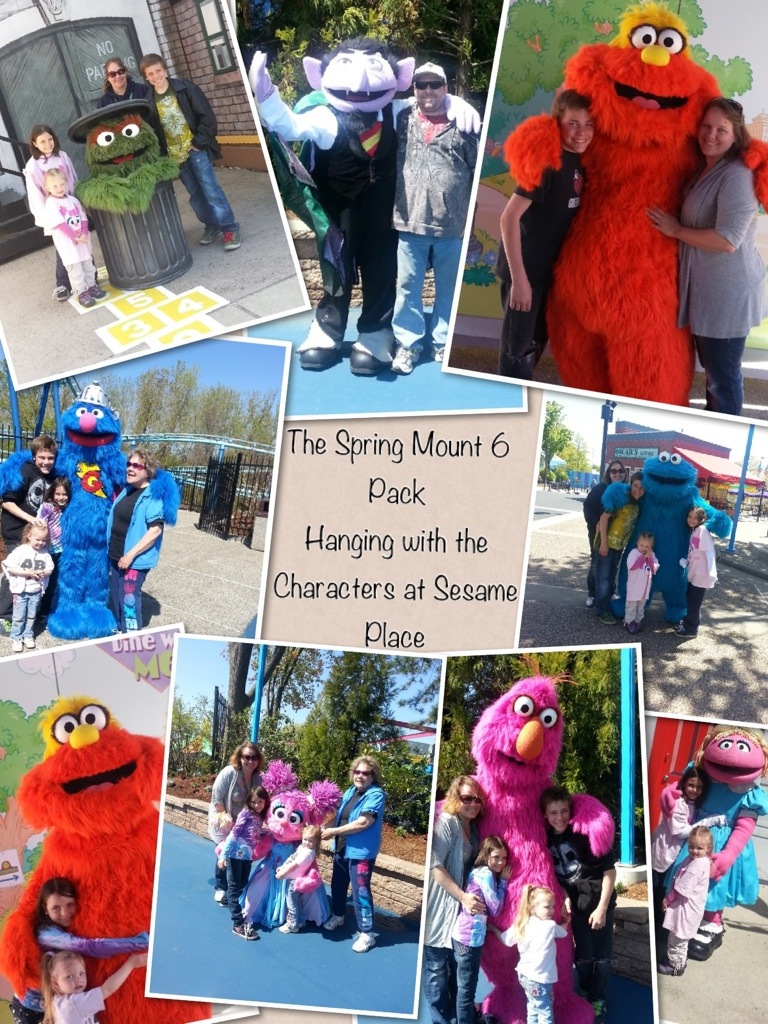 The first, and sometimes second time, we go, we make sure that we see all of the characters, so that we can give them big hugs, and take pictures. This year we wanted to get an autograph book, but of course I forgot.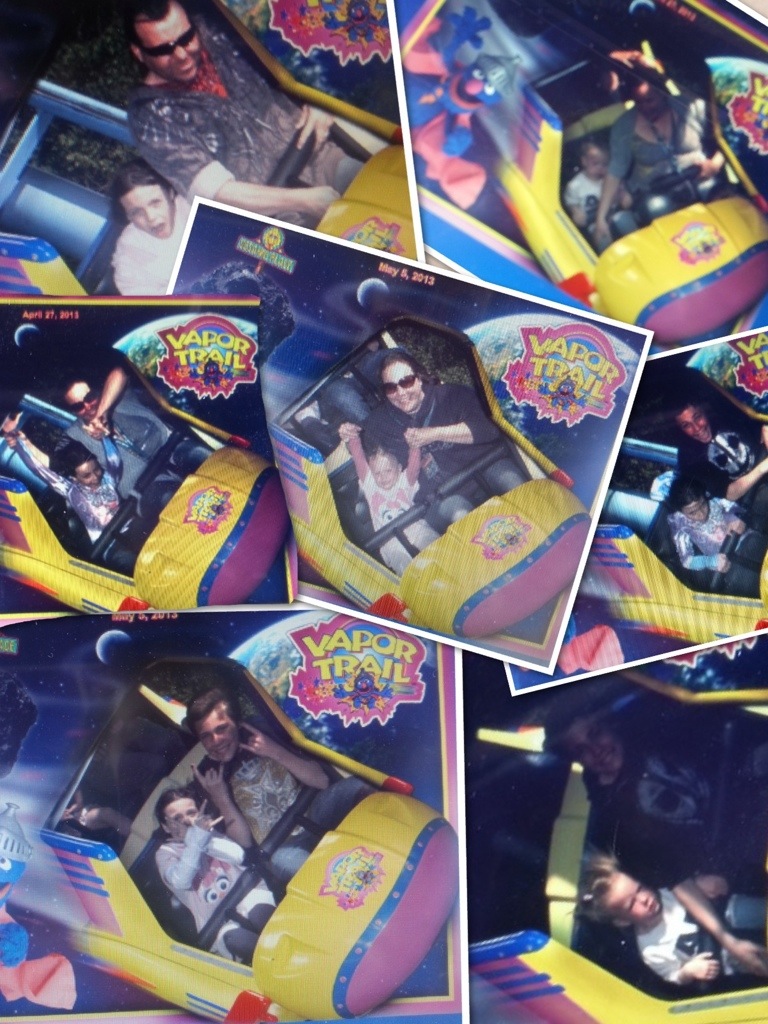 This is the first year, that Willow is big enough to ride ALL the rides. She was able to ride the swings, climb the nets, and ride the roller coaster. Since the roller coaster is on of my favorite rides, any amusement park we go, I was thrilled that she was excited to go on. She gripped my arms, yelled weee and then asked to go again. It is funny seeing the pictures, seeing how scared she looked, and then her begging to go again.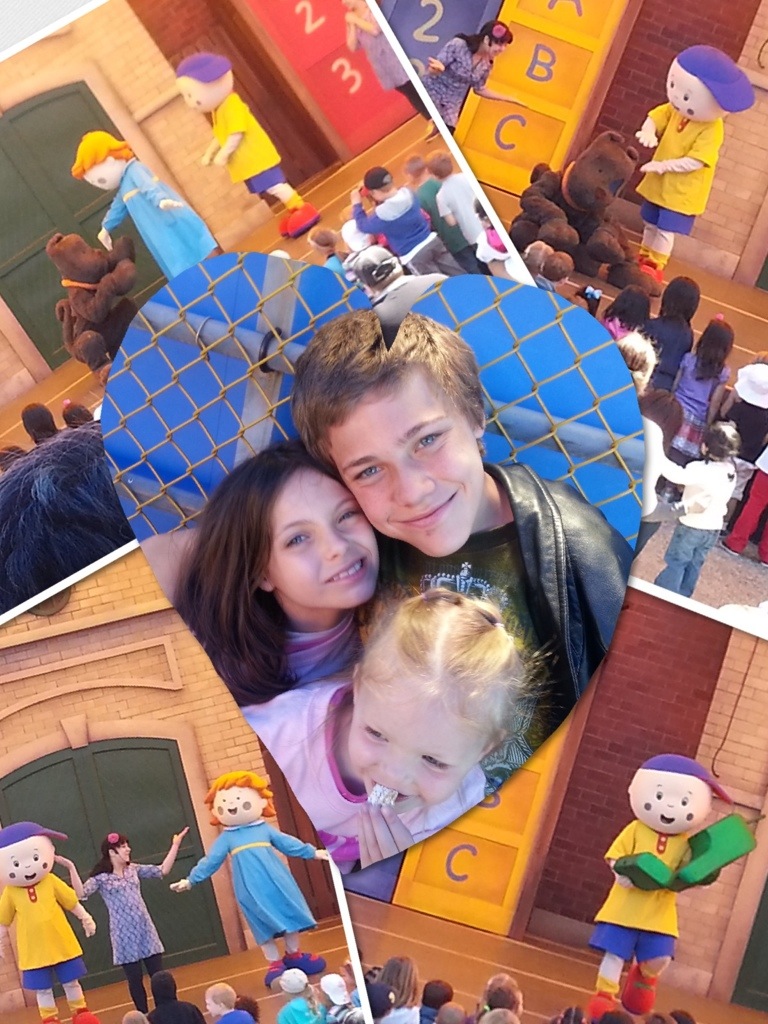 The next weekend, we headed back to Sesame Place to see one of the kids favorite shows, Cailou. They love the show, always have, and were so excited to see the live show. Sesame Place offers free live shows through out the season. Next week, we are going to go see Max and ruby.
I am hoping that when we head to Sesame Place next weekend, that we will be able to enjoy the water rides. It has been a little too chilly for my liking, although, there has been plenty of people in the water.
Have you ever been to Sesame Place? What was your favorite ride? Who is your favorite character?