This is a sponsored conversation from Edible Arrangements. All thoughts are my own.
Thanksgiving is coming in a few days and I have been making my list pf things I am making. I ma pretty much the dessert person for our family. I am charged with the pies and all of the good stuff. Ironically while I make and bring all of the yummy sugar-laden, fat inducing goodies, I really don't eat them. I have been trying to not eat a bunch of desserts. That means, while everyone else is enjoying desserts, I need another option.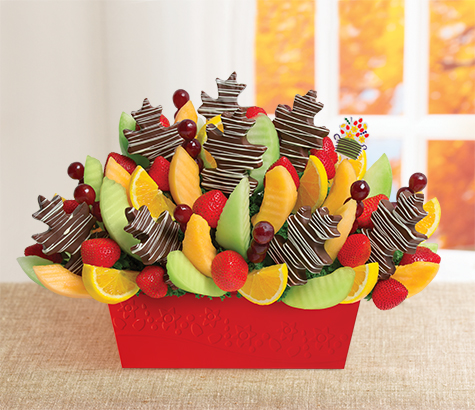 This year I have a fun and festive option to bring to the family dinner. Edible Arrangements has a fun and festive option for Thanksgiving. With fresh fruit and chocolate, the arrangement is perfect for everyone at the get together. Plus, it makes a beautiful centerpiece for the Thanksgiving table. Maybe sitting in the center of the desserts, to give everyone a healthier option.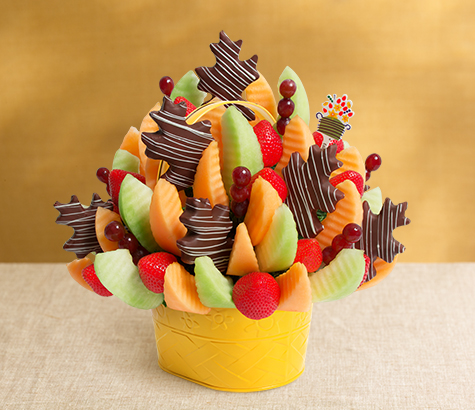 I love fruit and having fresh fruit for a snack or dessert is one of my favorite thing. These beautiful fruit arrangements have a bit of chocolate mixed in, with some leaf-shaped pineapple dipped in gourmet semisweet chocolate.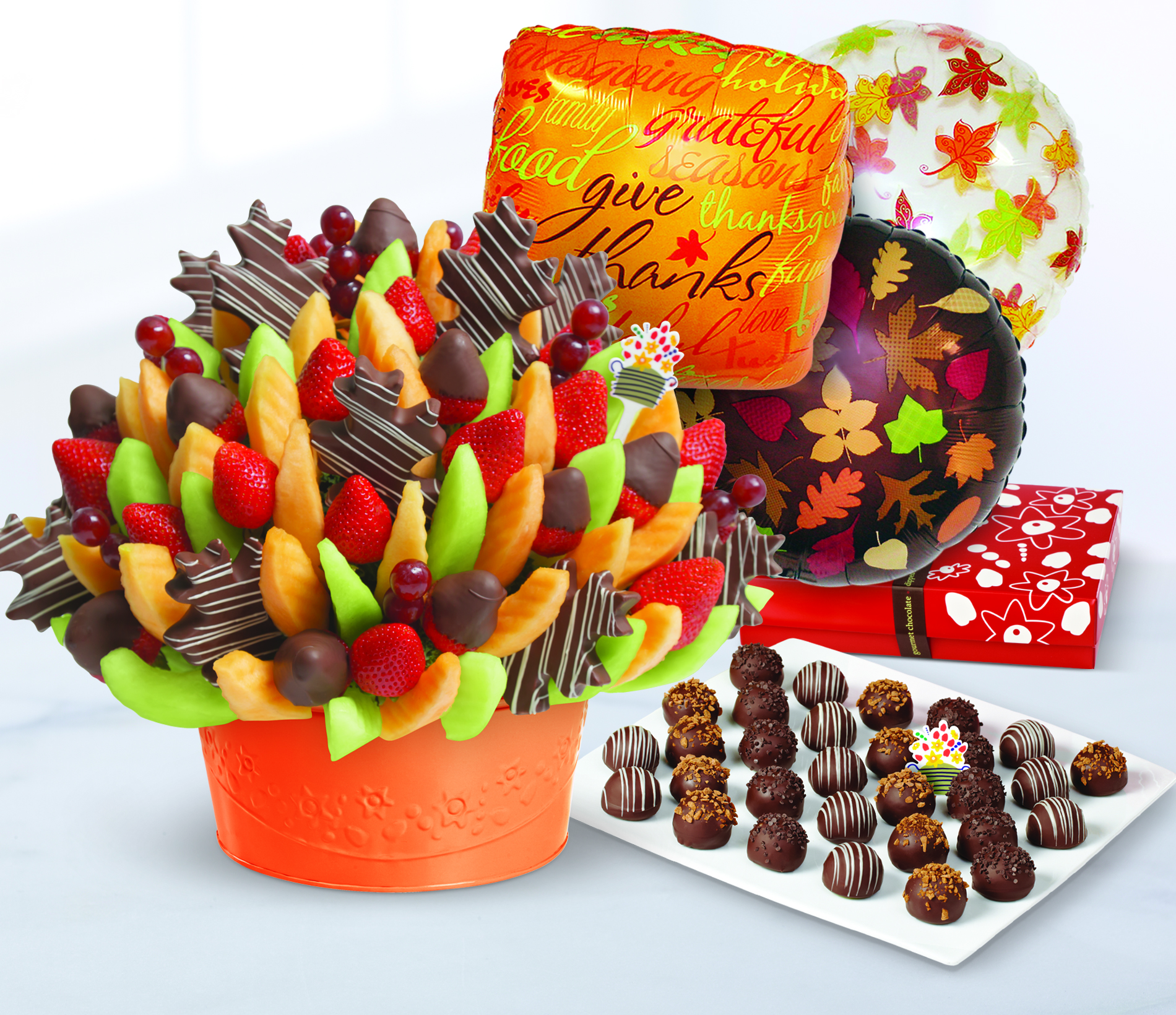 Besides having bouquets that are perfect for Thanksgiving, Edible Arrangements has gift baskets perfect for all holidays, anniversaries, birthdays and my favorite, Just Because.
Do you think an Edible Arrangement would be a big hit at your Thanksgiving celebration?