I am a snacker. I almost never want a full meal but I want something to eat a lot. I always say my kids eat non stop and then I realized, I have the same issue. I want a few bites of this or that. There is nothing wrong with eating small amounts through out the day. It is said to help keep your metabolism charged. But there is a problem when you choice the wrong things. Eating unhealthy foods through out the day will keep your belly fed, but you will take in too many calories, still feel hungry and not get the nutrients you need. None of that is what you want in a healthy diet. Here are some of my favorites ideas when it comes to healthy choices for snacking.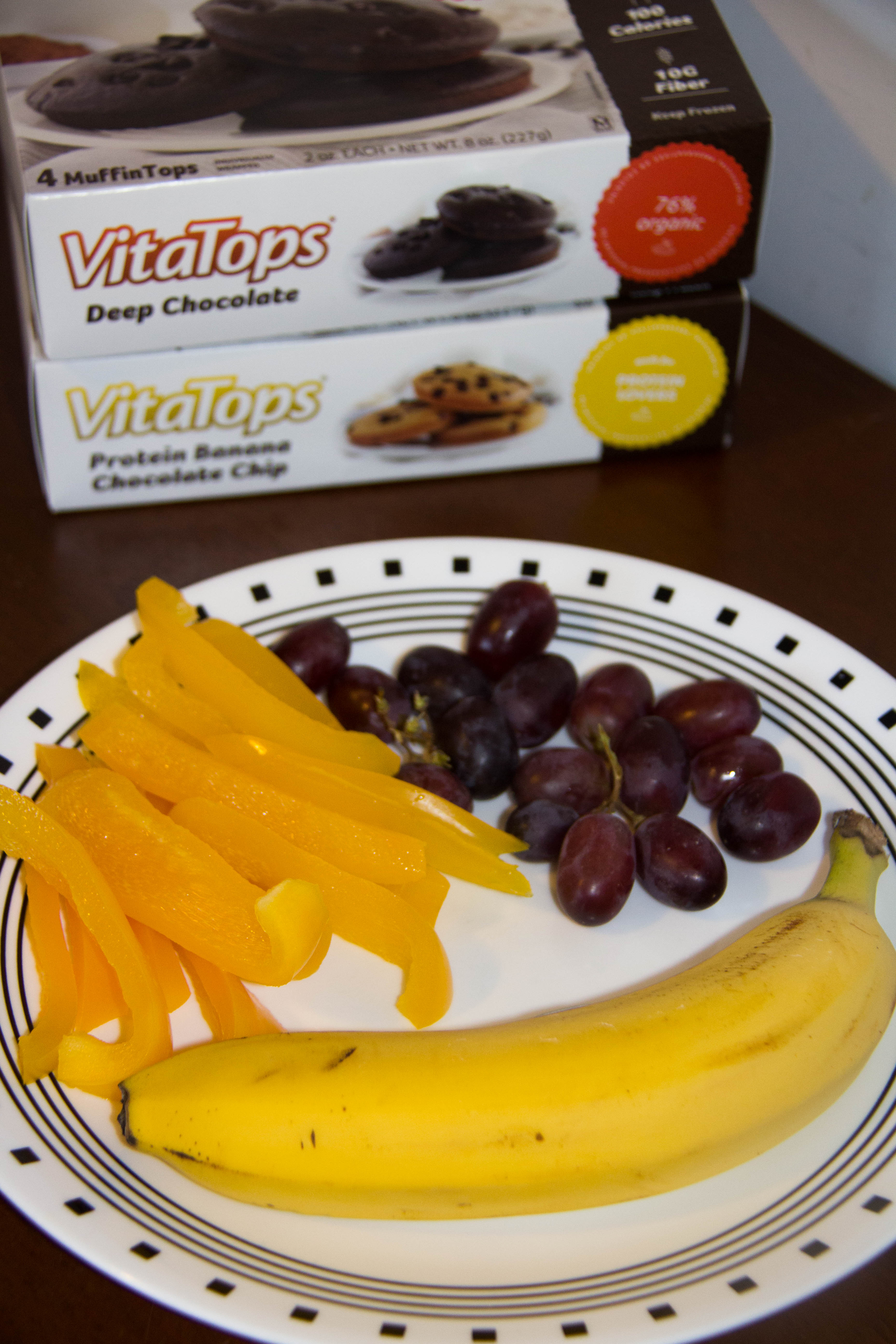 Fruit and Veggies: Of course you know that fruit and veggies are healthy choices for snacking. But it helps to keep them on hand and ready to go. When they are easy to grab and snack, like you would on a bag of chips, people are more likely to choose them. I like to keep the fruit and veggies cut up and ready in a vegetable tray. That way all I have to do is go in and grab what I want.
Hard Boiled Eggs: This is a good protein packed snack that tastes great. Make up a batch a head of time, even have them peeled. That way when a snack attack hits, just grab one from the fridge and be ready to eat.
Cheese: Cheese is another one of those protein filled snacks that can fill you up and keep your snacking down.
Sweet Potato Chips: While these are still fried, they are a healthier choice than regular potato chips. Giant Food Store offers a variety that all the kids love too. I have to fight to even get some.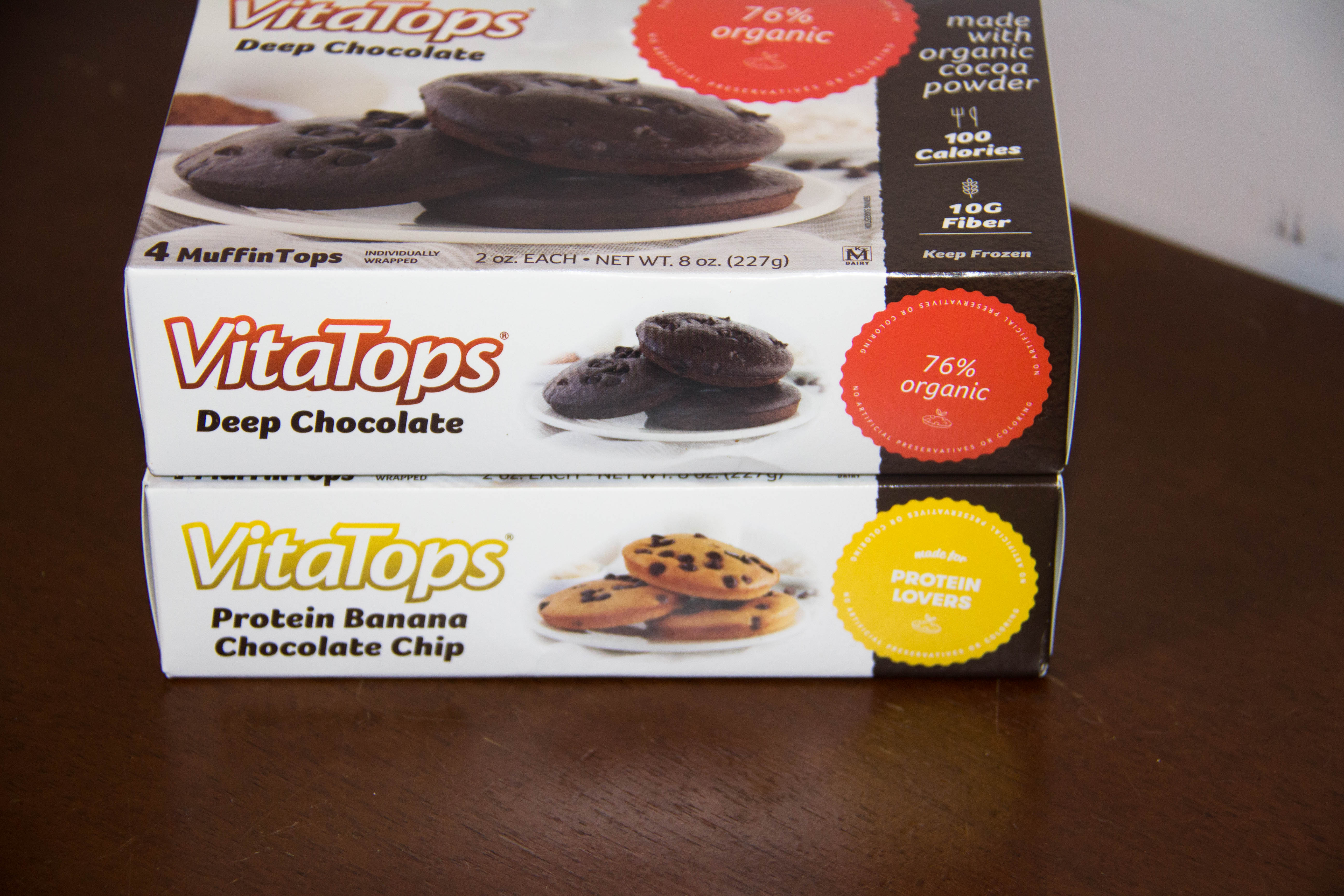 One of my biggest problems when it comes to my snacking is that I always want something sweet. Nothing will help calm the craving except something sweet, and I mean chocolatey sweet. VitaTops has exactly what I need.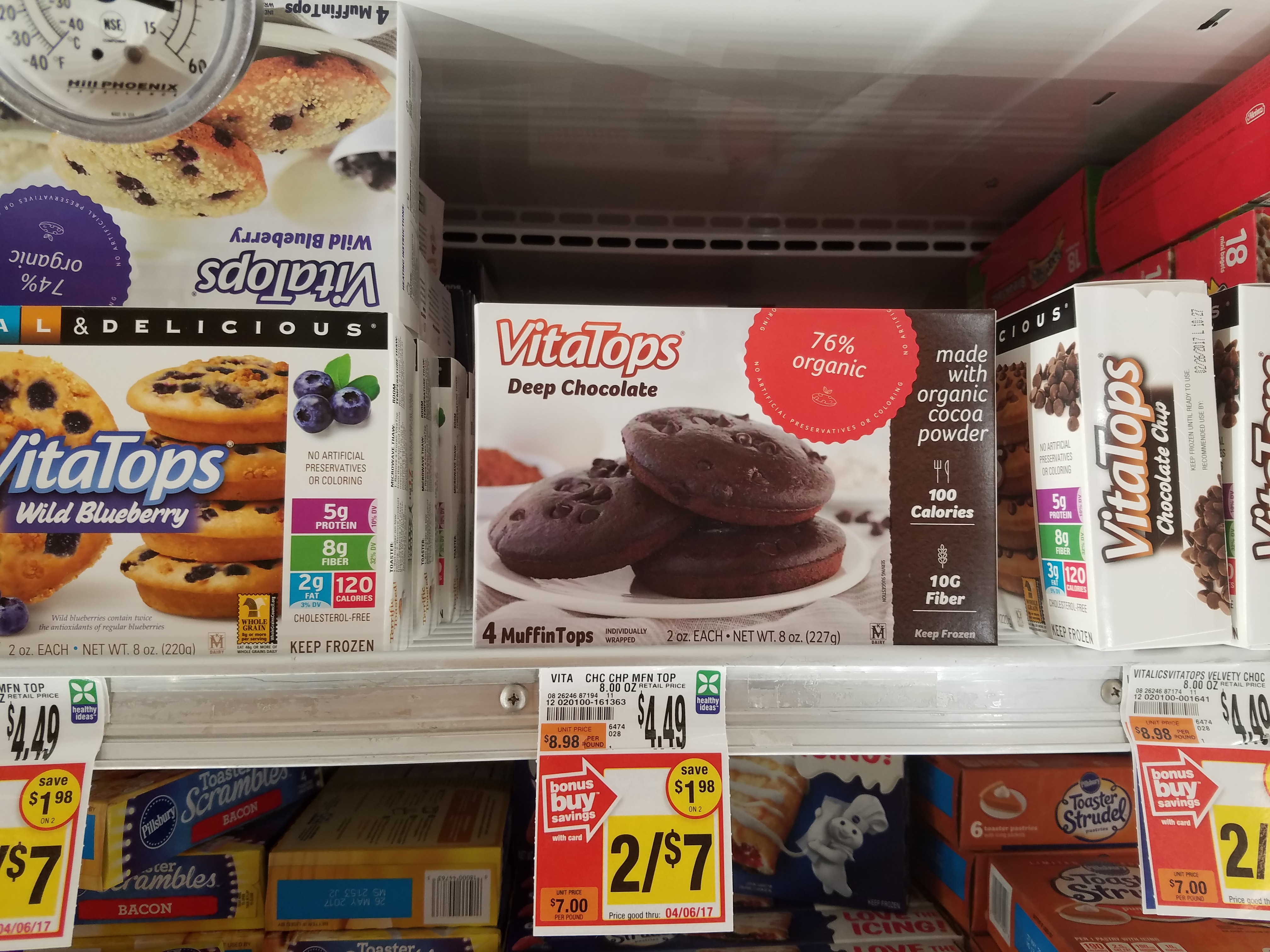 While I am at Giant Food Store to get all of my groceries, I get VitaTops. There is a deep chocolate that is to die for. It is only 100 calories each and it feels like a decadent dessert.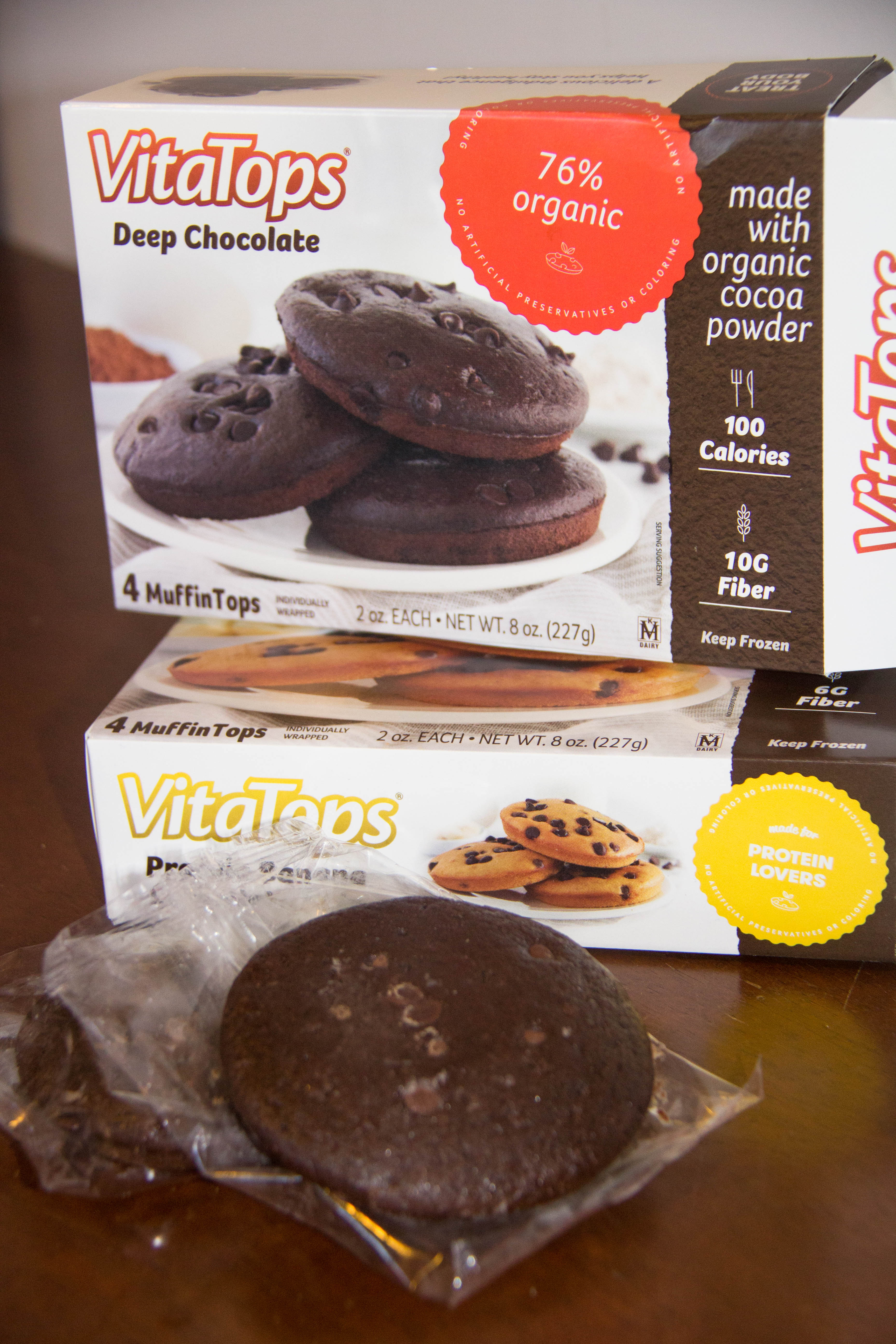 Everybody know that the best part of a muffin is the top. I have known people to only eat the top of the muffin and give the rest away. So here is just that. And a healthy choice too. VitaTops are the muffin tops and the deep chocolate ones 76% organic. Since they are only 100 calories, I do not feel guilty when I want to eat one.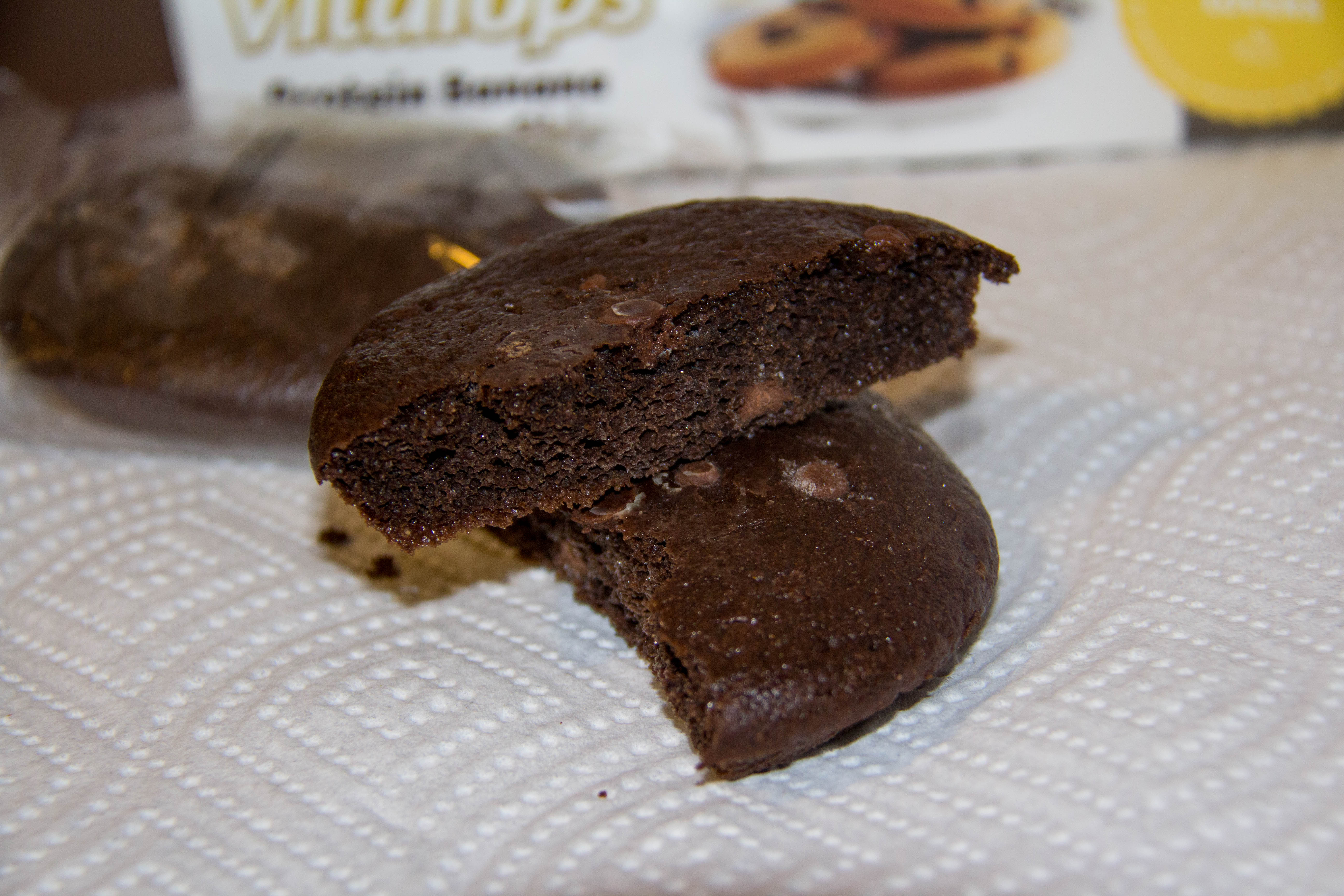 VitaTops are great for breakfast with a glass of OJ and some fresh fruit. Having VitaTops instead of an actual muffin saves a lot of fat and calories.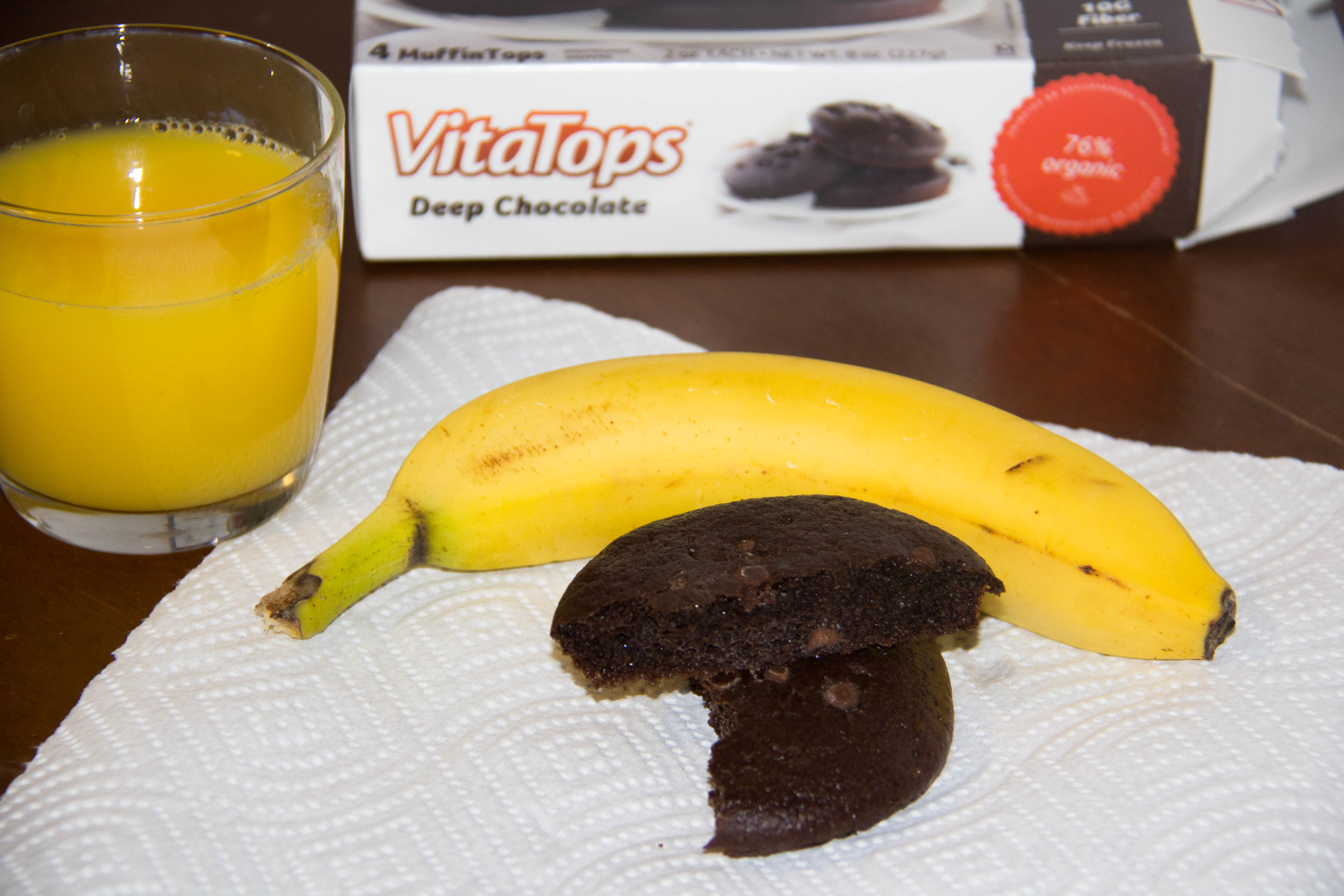 No matter when you want to enjoy your VitaTops, there are many flavors that you will love.