I received coupons for PurinaONE Cat Food so that I can share our experience with you.  Like always,  The Spring Mount 6 Pack only brings you products I trust and enjoy.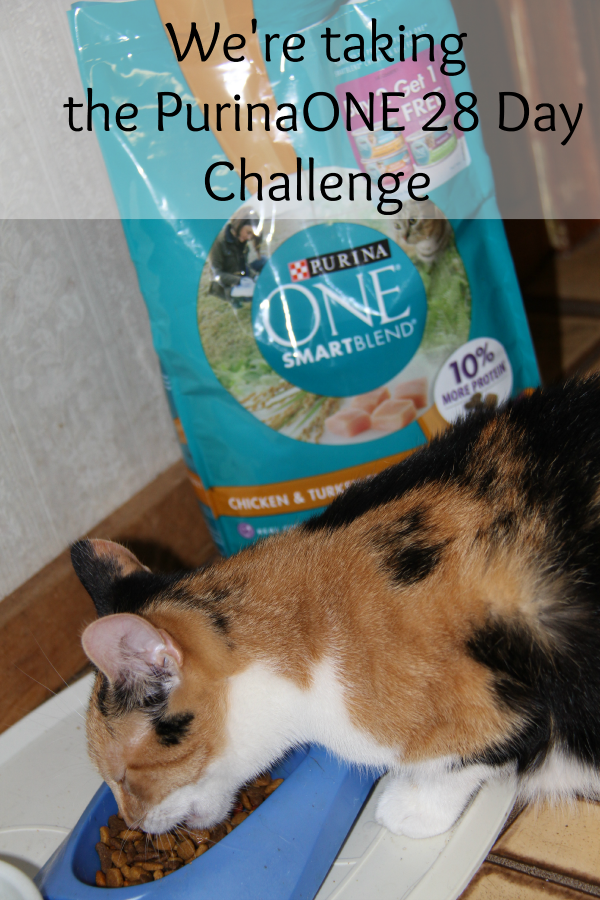 I love my cats. They are an extension of my family and my kids. We have always had cats, and basically I can not imagine a time when there was not at least 1, usually more, running around the house. And I have kept that up even as an adult.  I love my fur babies.
Meet Tesla. She was about 5 weeks old, and her and the litter mates were found at a construction site in a very dangerous area. The people who found them were not able to get mom but they were able to get the 4 kittens and bring them to safety. Tesla, a cute calico, was able to find a home with us.
We recently lost one of our cats due to a rare medical condition and it truly reminded me how much our cats are part of the family. I want to make sure that Tesla is getting the best food that she can. I wouldn't feed my kids fast food every day, they need high quality food. So does my kitty. That is why we are taking the PurinaOne 28 Day challenge.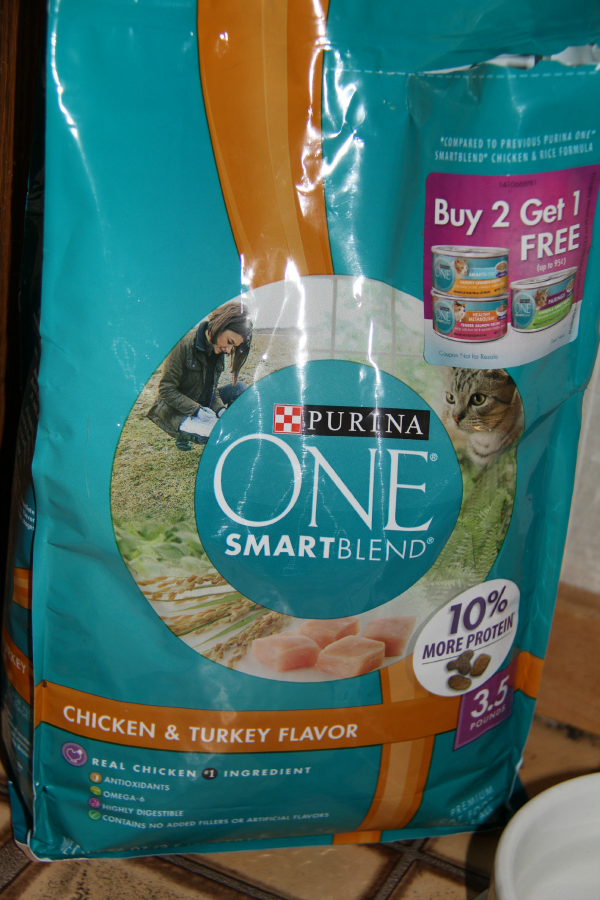 Over the next 28 days, I am going to be watching how Tesla changes from trying out the new cat food. We are looking for eager eating, healthy energy, less waste, bright eyes, a shiny coat and clean teeth.
I know Tesla is up for taking the 28 day challenge. Are you and your cats? Visit PurinaONE to get started on the 28 Day challenge and to get your coupon for $3.00 off.