We recently held a Heart for Heart Girl party at our house. The girls were so excited. What girl wouldn't be thrilled to have a party focused all around dolls. But these are very special dolls. The Heart for Heart Girls are really hanging the world one heart a time.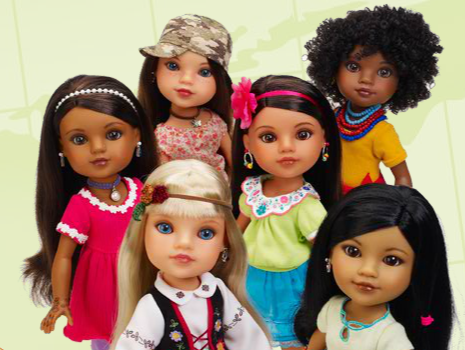 Did you know that buying a doll can change the world? It might sound like an overstatement, like I am exaggerating, and maybe I am making it a bit simple, but it can make a difference. Each Heart for Heart Girl doll you buy, a portion of the purchase price is donated to children's causes in those countries.
The Hearts For Hearts Girls™ mission is to empower girls to become agents of change in their communities, their countries, and around the world. We want to change the world one heart at a time, and you can be a part of that dream!
It all starts with the dolls. There are six Hearts For Hearts Girls dolls: Lilian (Belarus), Rahel (Ethiopia), Nahji (India), Tipi (Laos), Consuelo (Mexico), and Dell (United States), and each of them has a story to tell about life in her country.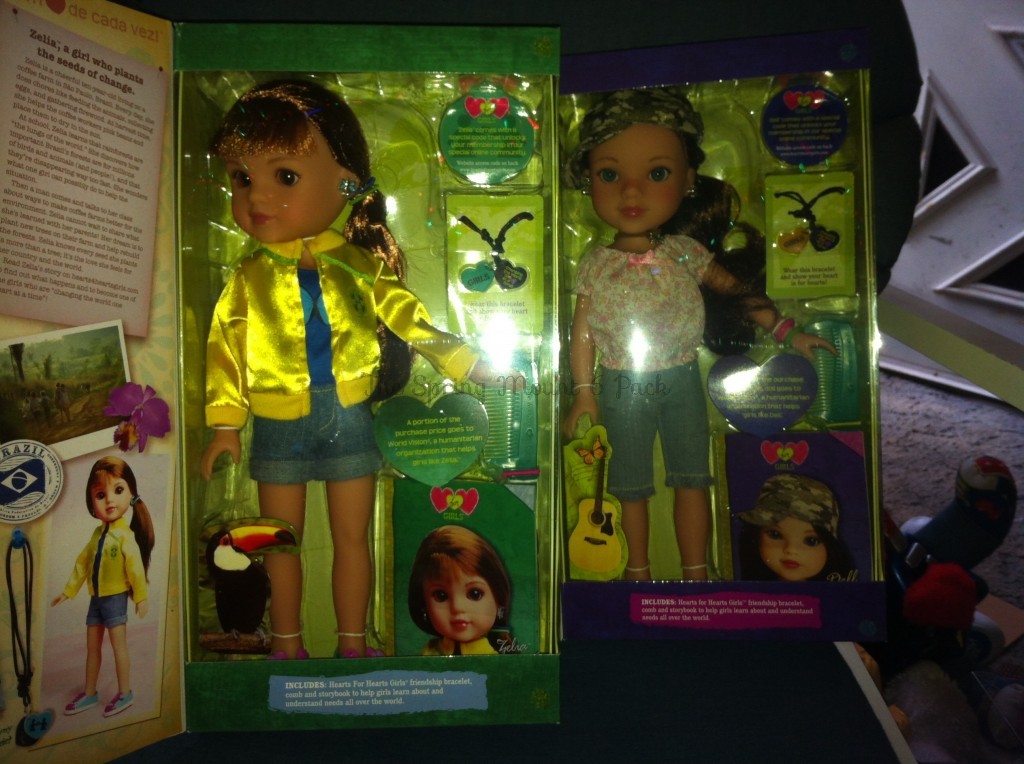 We had 2 dolls to help us with our party. Dell from the USA and Zelia from Brazil.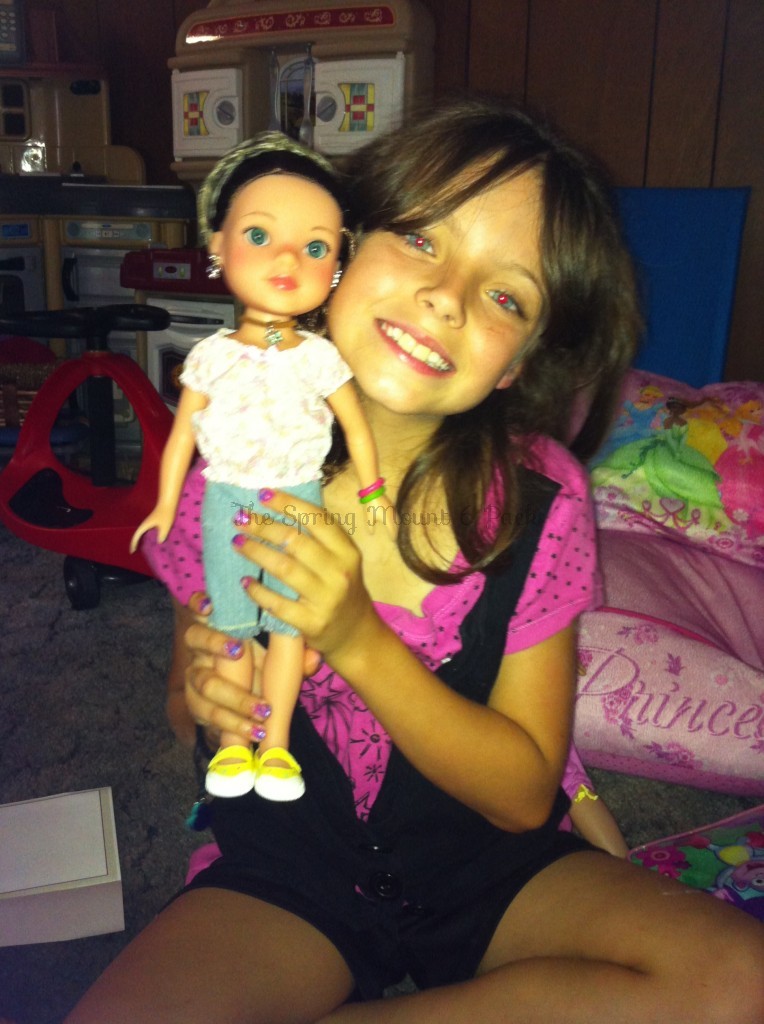 Serenity loves any doll. But she really loves Dell. It has become one of her favorite dolls already. She loves the idea of a doll that has a meaning and that when someone buys her, will be helping a little girl in the US have a better life. Then one of the girls at our party won the raffle to take home Zelia with her at the end of the party.
All the girls, and their moms had a great time. We ate food from different countries, and played games. The girls shared Heart for Heart Bracelets and took some home for the girls they knew who couldn't come to the party. We made passports and learned to say hello in different languages.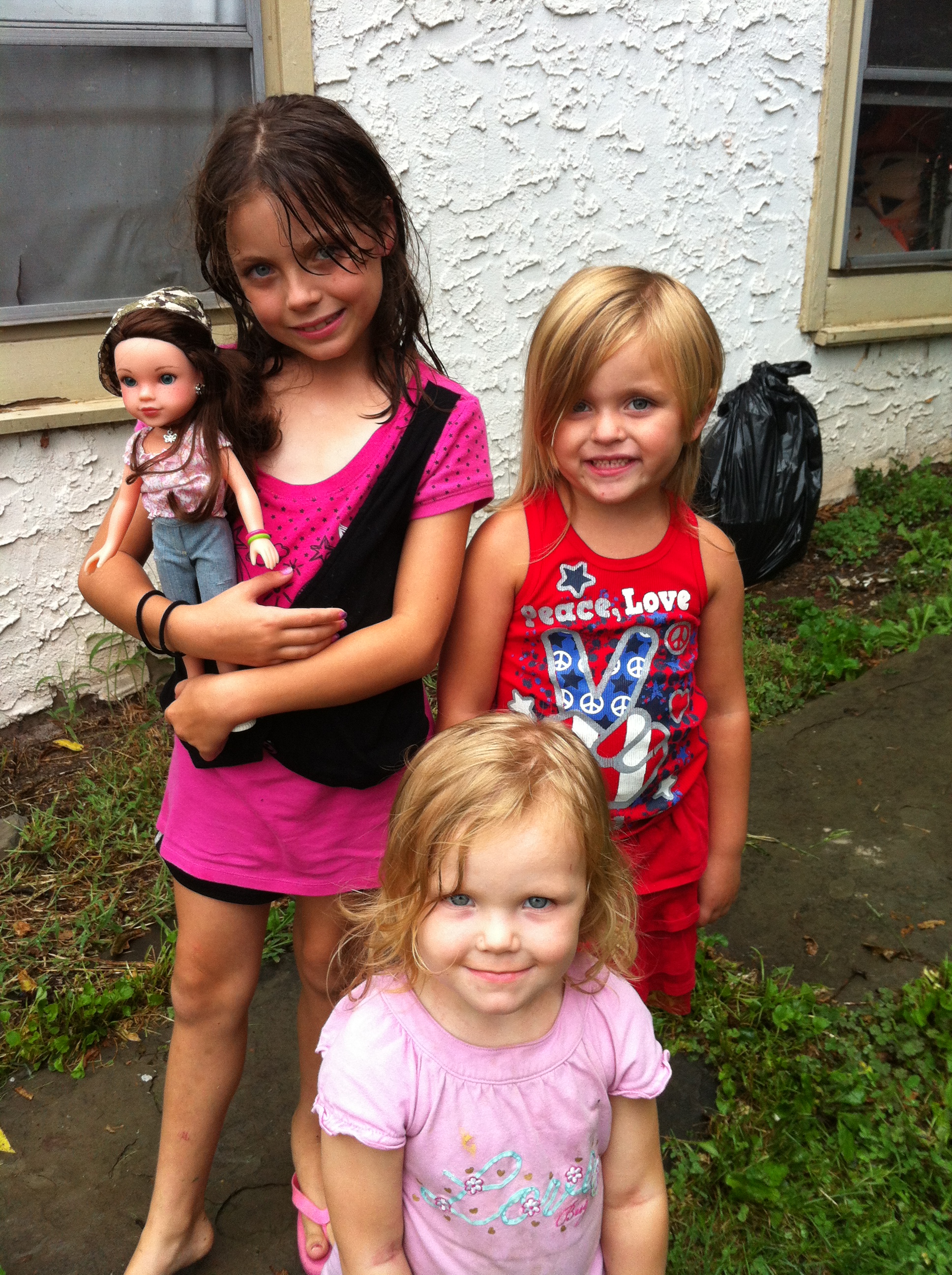 If you want to make a difference in a life of a girl, and bring a smile to any little girl you know then a Heart for Heart Girl doll is the way to go. Be sure to see the website to see where you can buy your own Heart to Heart doll. Christmas is coming quickly!
I was selected to be a MommyParties host as part of a promotional program with MomSelect. All opinions are my own