I received Heat Holder the ultimate thermal socks for review. All thoughts are my own.
Winter isn't even here yet, but holy cow! We have had 4 snow falls of at least 5 inches or more already. Doesn't sound like much I know, but for my area, it is. And it is not even winter yet. They have been calling for a bad one, so far, I think they are right.
So besides being outside playing in the snow, we have a very long drive way. Which of course, needs to be shoveled. IN that wet, freezing, snow. Have I mentioned, at least in this post, that I do not like the cold and I do not like the snow. I only like snow when I am looking at it from the window on my warm house, drinking hot cocoa or coffee.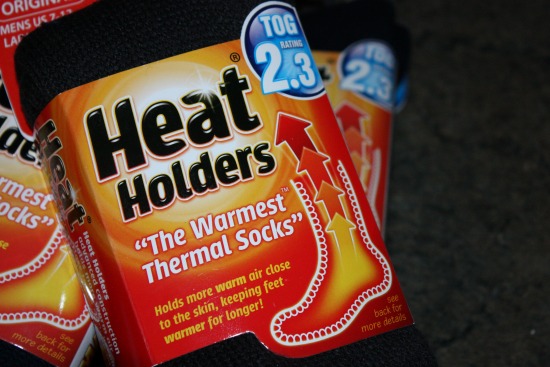 The best way to stay warm in this mess is to make sure that my feet are nice and warm. When I discovered Heat Holder thermal socks, I was sold. These have to be the best, most warmest socks I have ever seen. They are 7x warmer than regular cotton socks and 3x warmer than ordinary thermal socks.
The socks looks just like normal socks, a bit thicker, but they do not scream extra warm socks. They can easily be worn every day and with most clothes.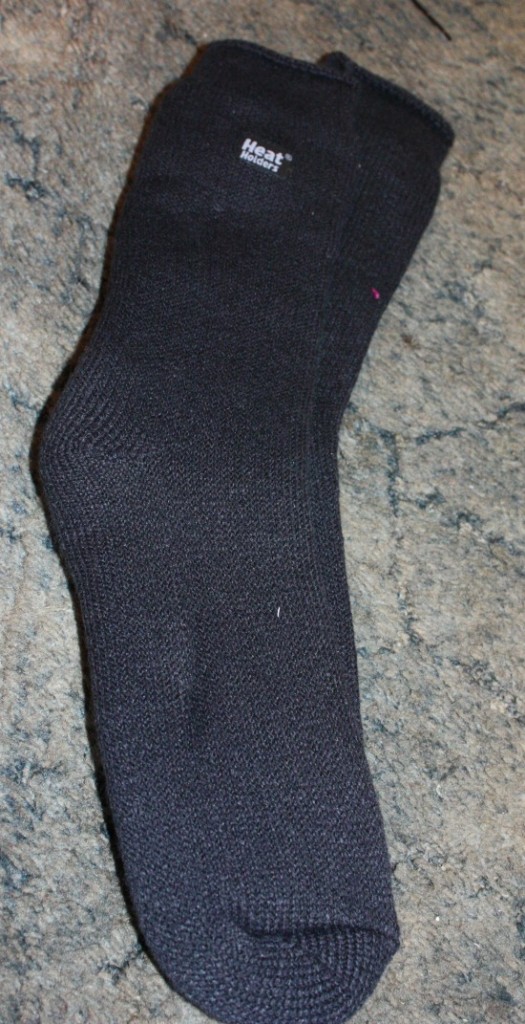 But I think my favorite part is how fuzzy they are inside. I do not know if that adds to the warmth or not, but I have had things on that are meant to increase warmth, but usually only ended up being bulky and even scratchy. These softs are like wearing fuzzy slipper socks, that can battle the cold of the worse day.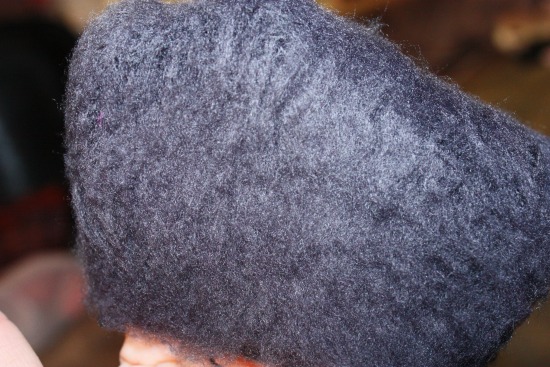 Just think about people who are outside all day or for long periods of time in the cold. It doesn't have to be snow and ice, just cold. My son has  some because he is a snow boarder. His feet get cold through his snowboarding boots. It isn't that they are getting wet at all, it is just cold. He normally wears a few pairs of socks, and with the Heat Holders, his feet are nice and toasty.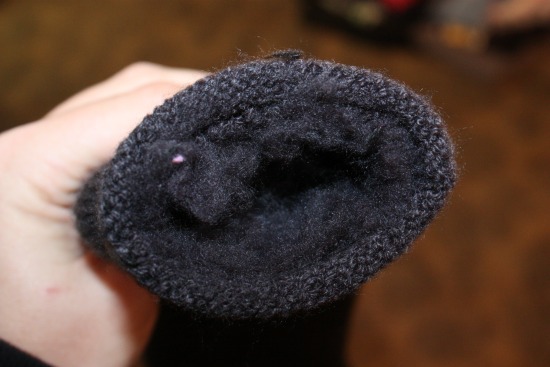 The Heat Holder socks would make a great present for anyone who has to be outside during  these cold months.
I have the fun of offering a giveaway to one lucky US/CAN reader. Giveaway ends 1/2/14