I received a copy of Henry Hugglemonster- Meet the Hugglemonsters on DVD. All thoughts are my own.
Willow was having an off day and was in need of some cheering up. It is cold outside. Her sister has a friend over and does not want to play with her. Joey is at the mountain, snowboarding, and Anthony is at his friend's house. What is a 4 year old to do?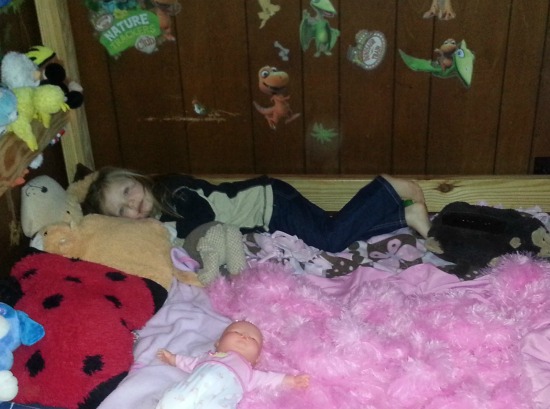 Break out the new Henry Hugglemonster DVD. That's what! Henry Hugglemonster, a 5 year old little monster living in Roarsville, where he plays and learns something "roarsome" every day.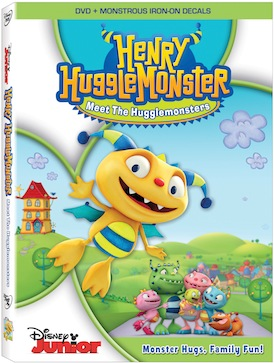 HENRY HUGGLEMONSTER: MEET THE HUGGLEMONSTERS
Henry live together with his parents, grandparents, big brother Cobby, sister Summer, and baby bro Ivor, in a town full of cuddly monsters. He takes growing up by the horns, with all the joys and challenges . He might be helping his sister put on a show, setting up a hugglejuice stand or entering his monsterdog Beckett in a pet pageant. It doesn't matter because he's always discovering new ways to be the best brother, friend and monster he can be!
This DVD is packed with over two hours of song-filled fun, teamwork and adventure. There are 7 episodes.
1 – "The Huggleflower/"Monster Lullaby"
2 – "Astrobrix"/"The Sore Roar"
3 – "Promises Promises"/"Fireworks Night"
4- "The Hugglejuice Stand"/ "The Huggledance Party"
5- "Carried Away"/"Monster in Charge"
6 – "Monsterpet Pageant"/"Ivor's First Stomp"
And a bonus Episode:  Horseshoe Peck/Callie's Gold Nugget.
The DVD also comes with Iron on Transfers, which I have promised Willow that next week, while her big kids are at school, the 2 of us will decorate a bag and add the iron ons so she can have her own Henry Hugglemonster bag to carry her toys in.
We will also be downloading some fun activity sheet so we can make it a themed afternoon.