I have a working relationship with Hess Trucks. All thoughts are my own.
I remember sitting in my Grandparents spare room and playing with their Hess Trucks. It was special toy and while I had to play gentle, I loved sitting there for hours. It wasn't that the trucks were delicate, because they are made out of hard  plastic,  it was because they are collectibles. This year, those Hess trucks have been out for 50 years. That is mind blowing.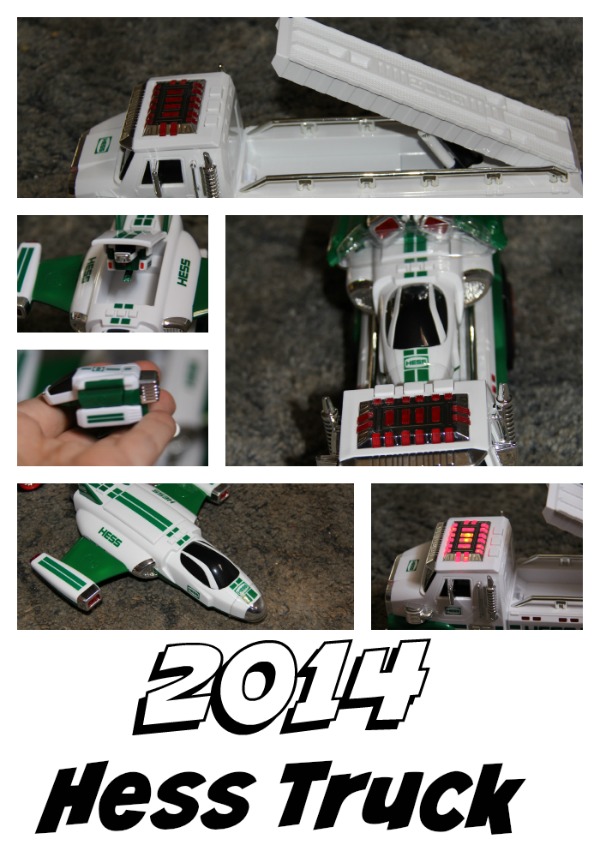 I have been working with Hess trucks for a few years now, and I am loving that I am starting the same tradition with my family. We get a new truck every year and they are one of my daughters' favorite toys.
This year's truck promises to be no exception. With all of the lights and buttons to push, with the truck itself and the space cruiser and a hidden scout, how could it be anything but fun. For parents, the trucks with batteries, so you can share the fun right from the box.
In the past, the Hess trucks were only available on the East coast, but recently started selling online. Starting in 2015, the trucks will be sold exclusively online.
This year, to mark the golden anniversary of the Hess Toy Truck collection, Hess will also offer separately, a limited-production, individually numbered Collector's Edition Toy Truck – a first in the collection's history. It will go on sale October 2 exclusively online with free shipping. Plus, starting Dec 1st,  Collector's Edition Hess Toy Truck and 2014 Holiday Toy Truck will be available for sale, which would make a great gift for collectors or anyone who has a love of the Hess Trucks.
To stay up to date with the company's plans for the 50th Anniversary celebration and Hess Toy Truck announcements, look for more information and sign up for Hess Toy Truck alerts at www.hesstoytruck.com. The updated website now features 3D renderings and toy sounds, all the Hess Toy Truck commercials from over the years, and social discussion boards where fans can share their Hess Toy Truck memories. Connect with Hess on social media,  www.facebook.com/hesstoytruck and on Twitter at @HessToyTruck. to get news about the new trucks and a mobile Hess Truck museum.