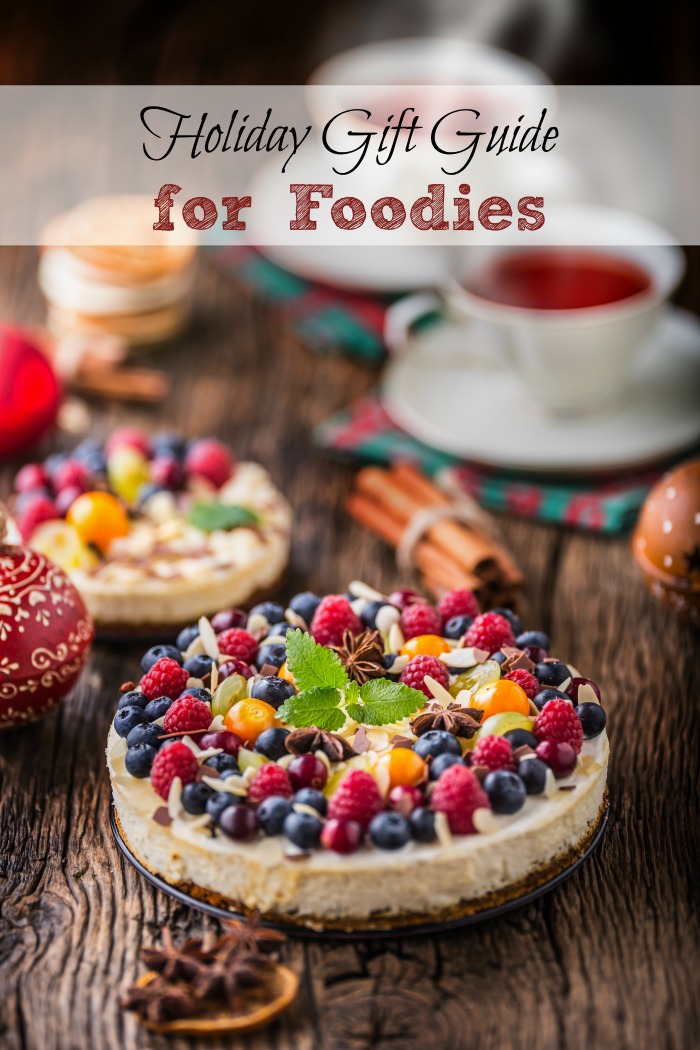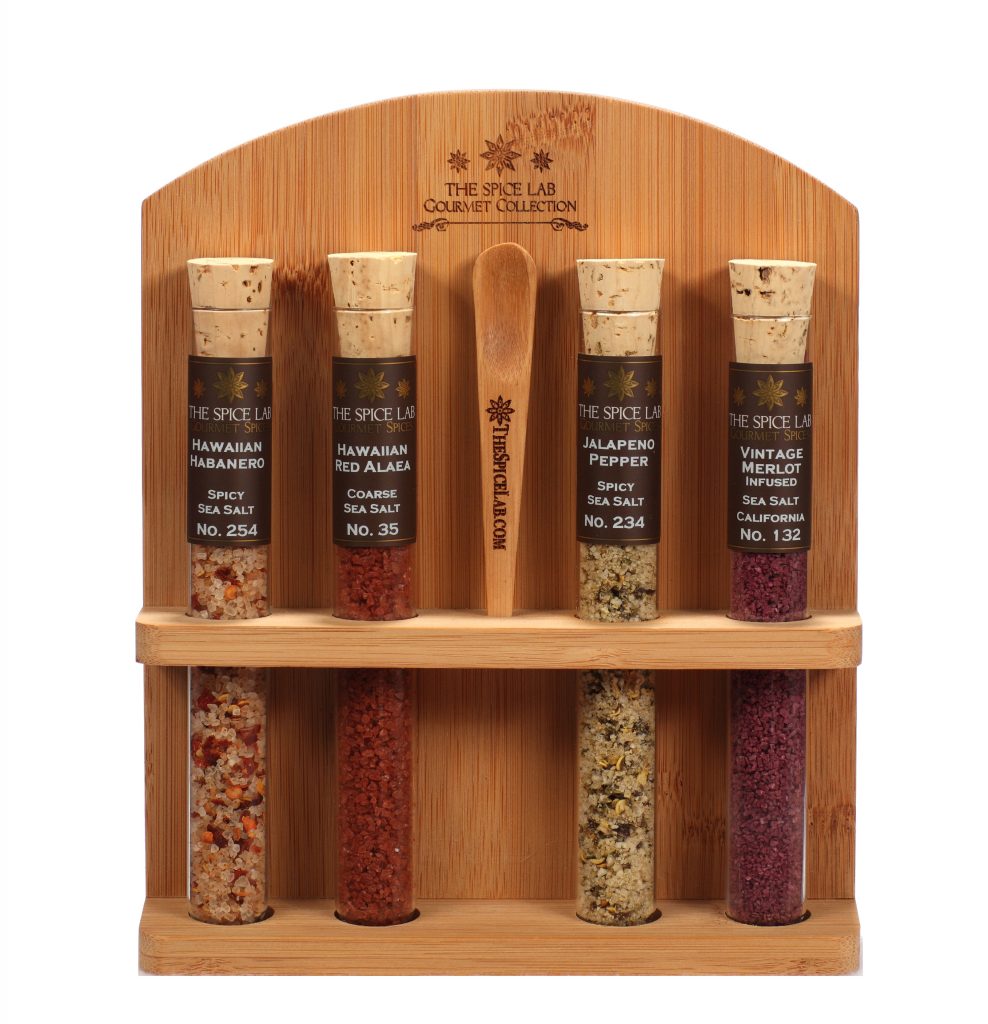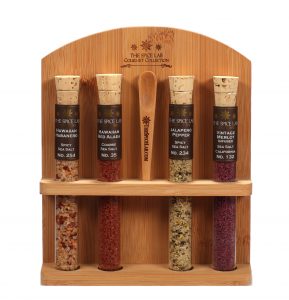 The Spice Lab: The Spice Lab offers Gourmet Sea Salt Collections, Healing Spices and Special Touch Cocktail Kits for Vodka, Gin and Rum which all make great holiday gifts for foodies. Designed to give new tastes and aromas, the Spice Lab's gourmet Sea Salt collection comes in 4, 7, or 11 test tube gift sets and sit in a bamboo wooden base.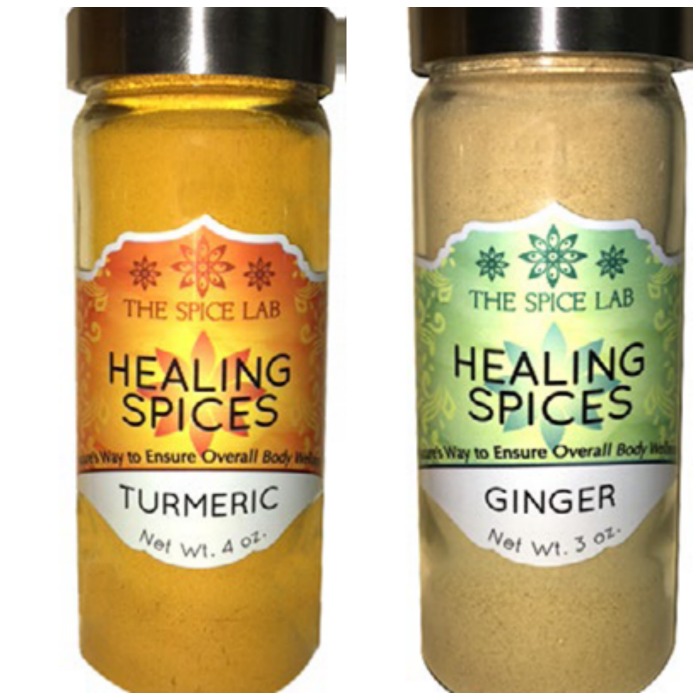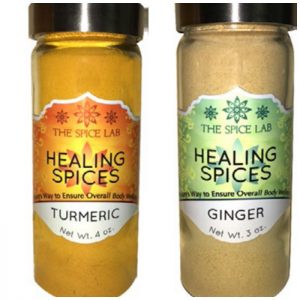 Healing Spices, from Spice Labs, reinforce the natural benefits of these spices. Turmeric is considered a natural anti-inflammatory and is beneficial for pain relief, arthritis, diabetes, cancer and other health problems. Ginger is known for helping with nausea and loss of appetite, motion sickness and even helps with joint and muscle pain.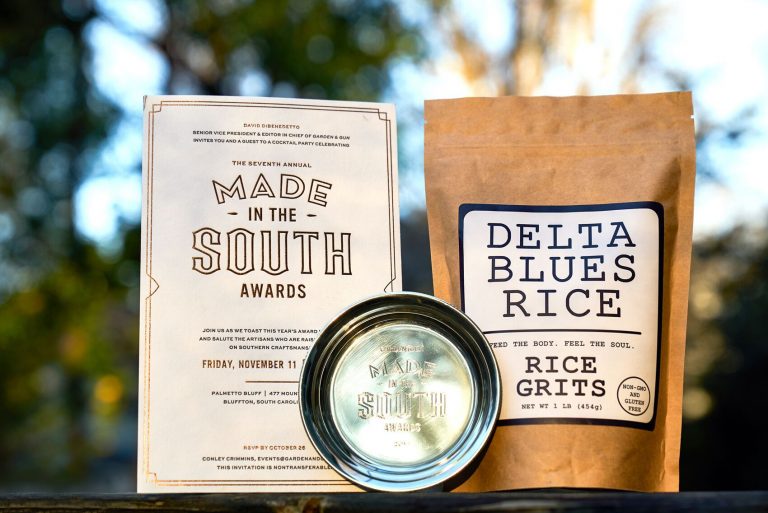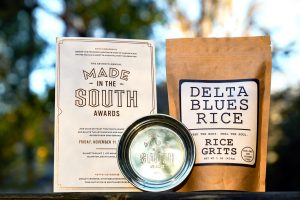 Delta Blues Rice Grits are grown, artisan-milled and packaged by fourth-generation farmers in the Mississippi Delta. A versatile pantry must-have rooted in rich Southern culinary tradition, the award-winning product is the cornerstone of many delicious dishes. With one-pound bags going for $5 and two-pound bags for $6.50, they make for the perfect stocking stuffer this holiday season. For more information or to order your gifts today, please visit www.deltabluesrice.com."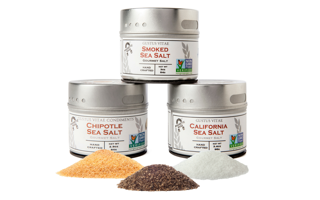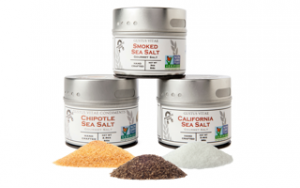 Gustus Vitae All American Finishing Sea Salt Gift Set – Small Batch sustainably sourced and handpacked salt set. 3 unique salts – Chipotle Sea Salt, Smoked Sea Salt, California Sea Salt. Price $34. Available on Small Batch at Barnraiser.us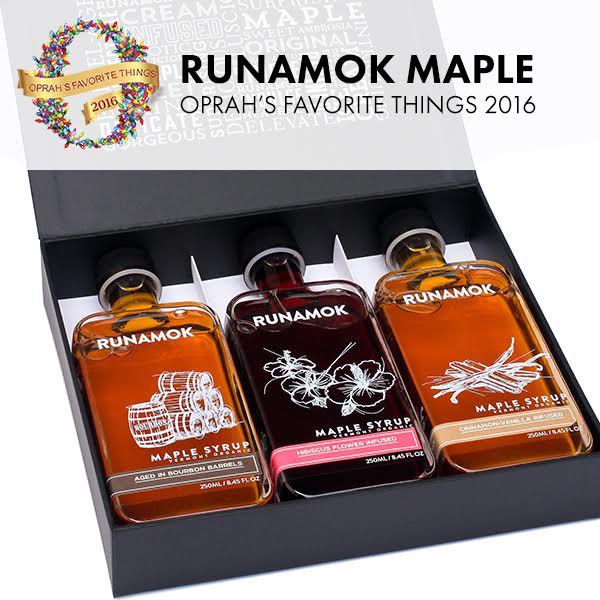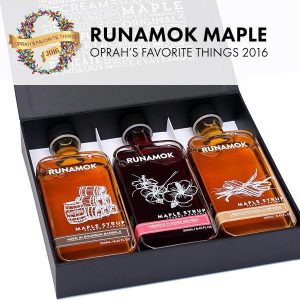 Runamok Maple, a maker of all-natural, organic maple syrup, including a collection of barrel-aged, smoked, and infused maple syrups. Alongside the signature Sugarmaker's Cut, the brand's collection boasts 11 unique and unexpected varieties of maple syrup, including Bourbon Barrel-Aged, Rye Whiskey Barrel-Aged, Rum Barrel-Aged, Pecan Wood Smoked, Makrut Lime-Leaf Infused, Hibiscus Flower Infused, Elderberry Infused, Cinnamon + Vanilla Infused, Merquén Chili Infused, Ginger Root Infused and Cardamom Infused.
Just Ryt Foods imports fine Italian foods sold under their Giusto Sapore line including antipasto condiments, spreads, olives and bruschette crackers ideal to create antipasto platters and charcuterie boards for the holidays. Sold on Amazon and online at www.giustosapore.com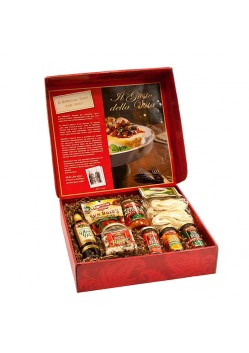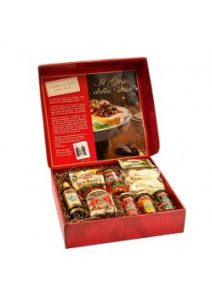 Family produced the Bella Sun Luci sun dried tomato line in California. Meal prep has never been easier! Healthy, easy and delicious. Apps in 5 min? Dinner in 10-12 minutes? Absolutely! Open a jar of our Sun Dried Tomato Bruschetta and stir into hot pasta, top with fresh grated Parmesan and you're ready for dinner! Add a protein and French bread to make it more hearty! Or simply spread on a toasted baguette. Your ready for the party! http://bellasunluci.com/blog/recipes/featured/bellas-bruschetta/ Visit Bella Sun Luci at www.bellasunluci.com and see all of the easy "entrée" recipes and the complete line of gift baskets and other Mediterranean kitchen items!
The Dirty Vegan: Dirty Vegan lets you prepare delicious vegan cuisine that anyone and everyone can enjoy, and showcases the sheer variety of amazing recipes you can create, all while remaining vegan. For too long, the vegan lifestyle has been seen as limiting–a laundry list of all the things vegans can't or shouldn't have.
Taste of Home Most Requested recipes: Take the guesswork out of cooking with Taste of Home Most Requested Recipes! Each of the 633 dishes in this mouthwatering collection is a Five-Star dish as rated on TasteofHome.com, won a recipe contest and/or received raves from Taste of Home readers! Whether whipping up a family favorite on a busy weeknight, creating an attention-getting dish for an office potluck, serving crowd-pleasing munchies for a weekend party or a planning a spread for a special occasion, you'll find what you're looking for here. After all, these are the foods today's home cooks serve and share time and again. Each tried-and-true recipe has been tested and approved by the experts in the Taste of Home Test Kitchen, offers easy-to-follow instructions and calls for ingredients you likely have on hand! Serve your family nothing but the best! With Most Requested Recipes at your fingertips, it's never been easier.
Taste of Home 365 Days of Cookies: Sweeten Your Year with a New Cookie Every Day Make life a little sweeter with a cookie for every day of the year from Taste of Home 365 Days of Cookies!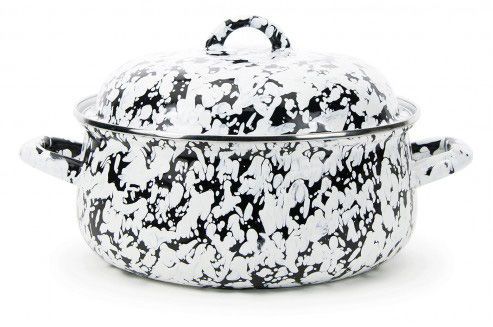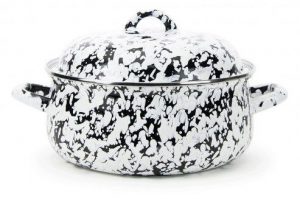 Enamel Dutch Oven in Many Colors: Porcelain enamel fused on carbon steel, our products are durable and can be cut on, used in the oven, on the stove top, under the broiler and on the grill. The steel content makes them unsuitable for microwave use. Enamelware is also dishwasher and freezer safe, and food safe. Wait for enamelware to cool before placing in cold temperatures, and do not soak in water.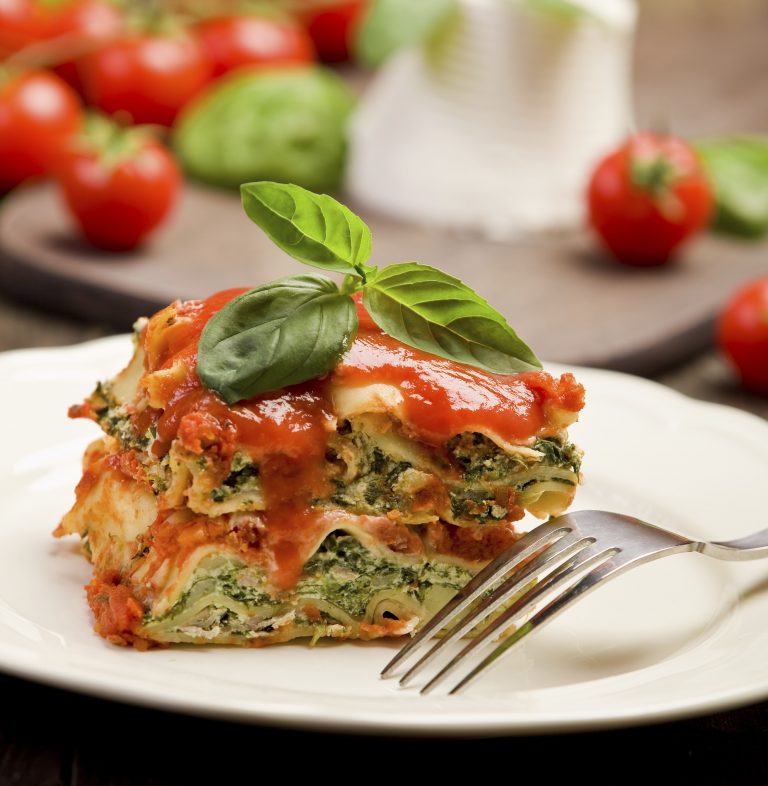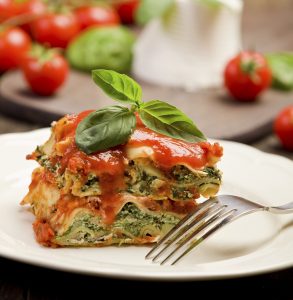 Elite Lifestyle Cuisine – the meal delivery company loved by celebs. Elite Lifestyle Cuisine brings healthy, homemade meals right to your door. You can order a la carte or sign up for a subscription. Compare them to the other best prepared meal delivery services on the market.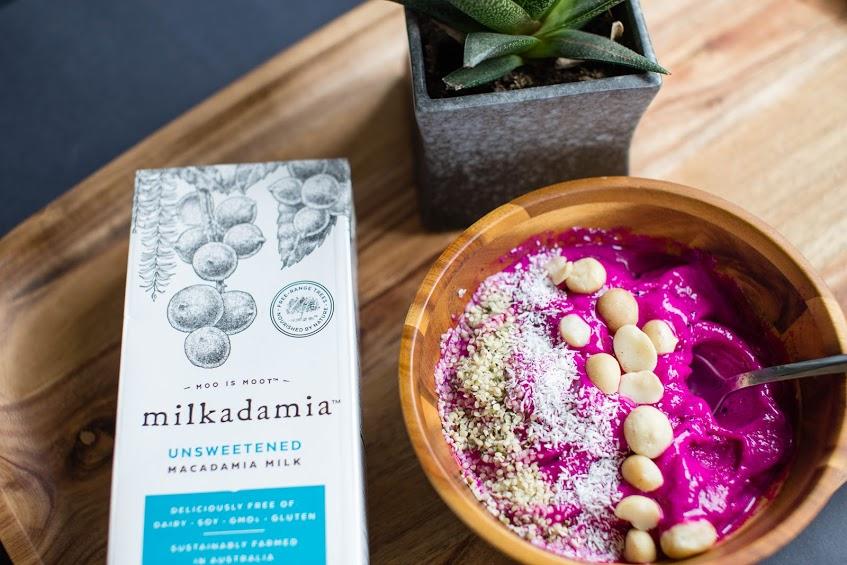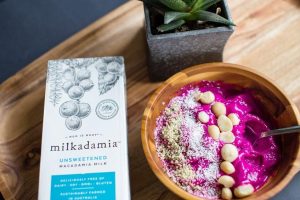 Milkadamia– Regular milk is so out of style. Reach for something creamy and nutty to add to your mug with Milkadamia. This versatile non-dairy milk can be added to smoothies, acai bowls, coffee and more!