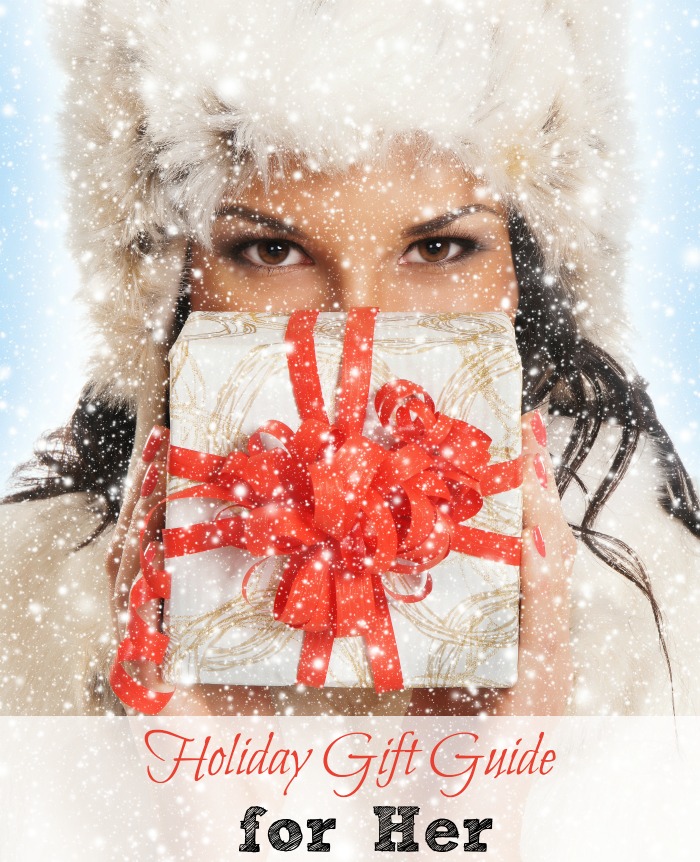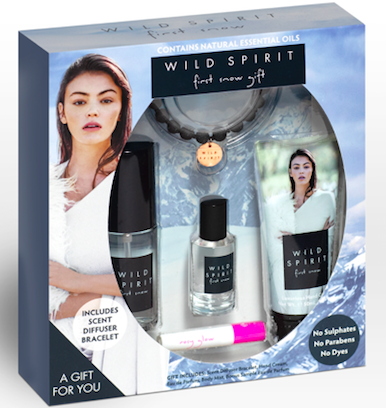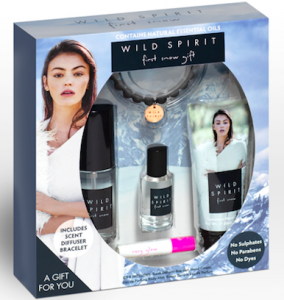 Wild Spirit Fragrances : The Wild Spirit holiday gift sets feature an array of must-have products with plenty of ways for you to reinvent your scent! Including their new trendy lava bead scent diffuser bracelets stylishly allowing the wearer to enjoy their scent all day long. Holiday gift sets also include a Body Mist, luxurious Hand Cream, Eau de Parfum Splash and a bonus Eau de Parfum Sample Spray for a sneak peak of their new scent "Rosy Glow".  The Holiday Gift Sets are available in all four of Wild Spirit's signature scents; "Spring Jasmine," "Driftwood," "Chill" and "First Snow."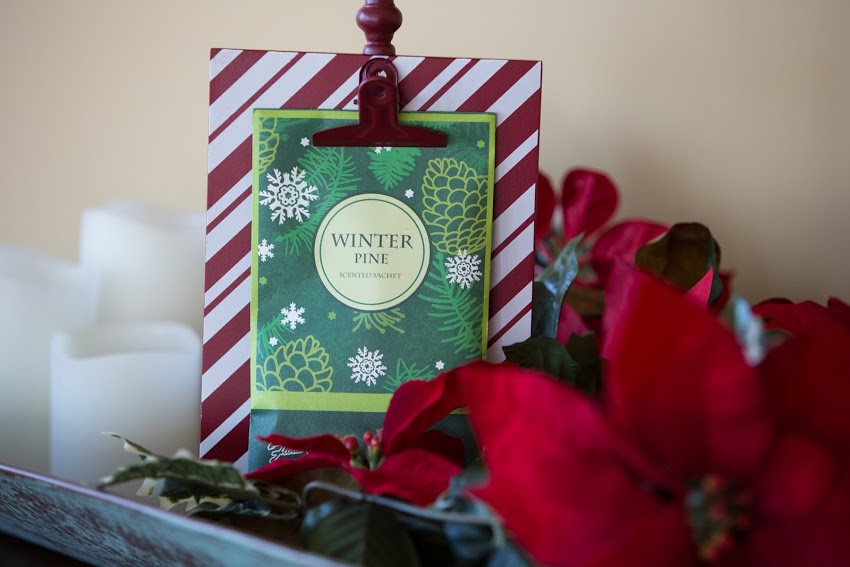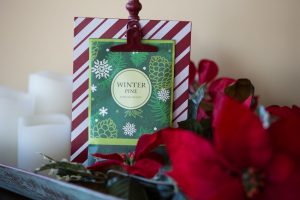 FloralSimplicity.com a place to find new scented sachets for your home.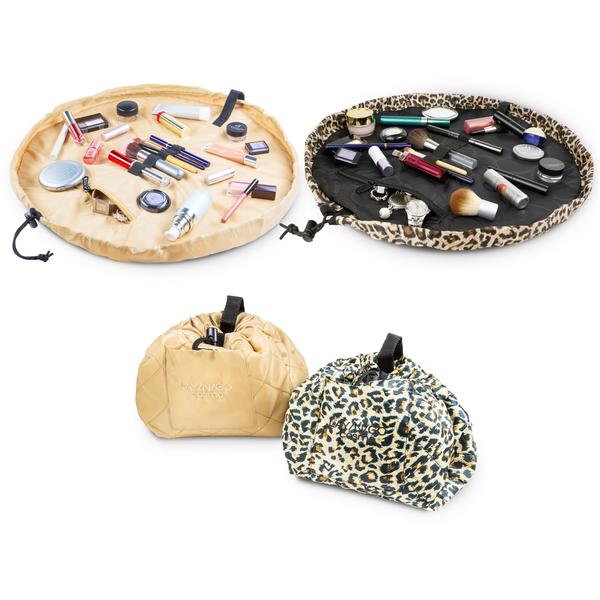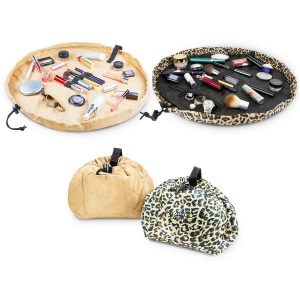 The Lay-n-Go® COSMO Plus (21″) is a patented cosmetic bag that allows you to see all of your cosmetics at once, and clean up in seconds.    No more digging and dumping in a traditional black hole make up bag. The raised lip keeps make up and brushes from rolling off the counter. The COSMO is machine washable and wipeable!  Home or away!  Do your daily make up routine at the gym, or in your office, on a clean dry surface. Pull the drawstring cord and the COSMO cinches completely closed to stow or travel. Pack the COSMO in your suitcase, tuck it in your overnight bag. The COSMO conveniently fits anywhere! Lay-n-Go COSMO is a smart and easy 4-in-1 solution, clean surface, quick cleanup, carryall, and storage.
WAV Skincare is focused on natural custom-made skincare and celebrates individually and empowers each woman unique beauty. It also solves the paradox of choice as each formula is calculated and created individually according to characteristics and needs of each woman.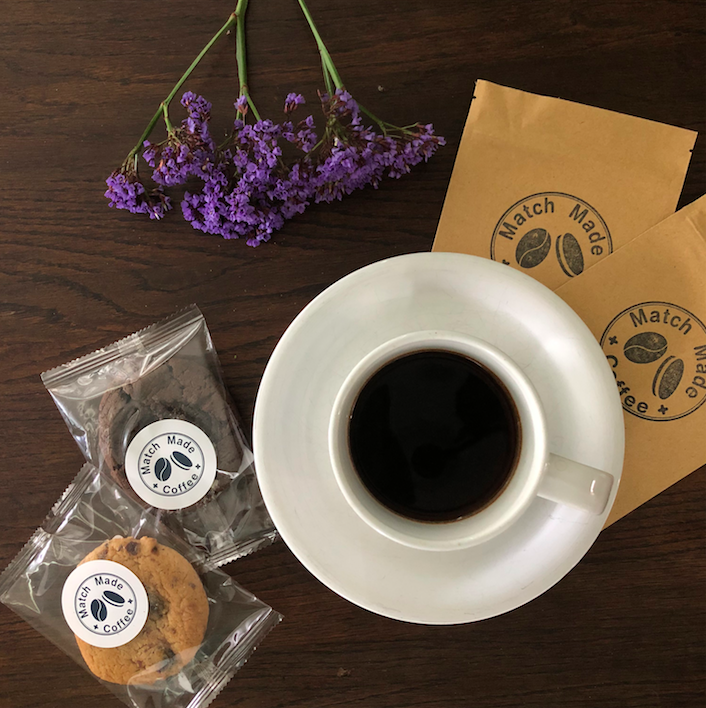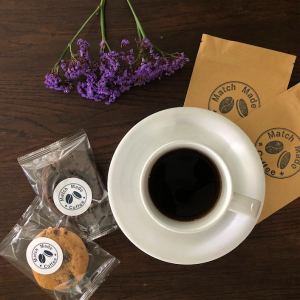 Match Made Coffee is a craft coffee and gourmet cookie subscription box, where the coffee and cookies are flavor-matched to be able to bring the flavors out of the other (kind of like how wine and cheese go together).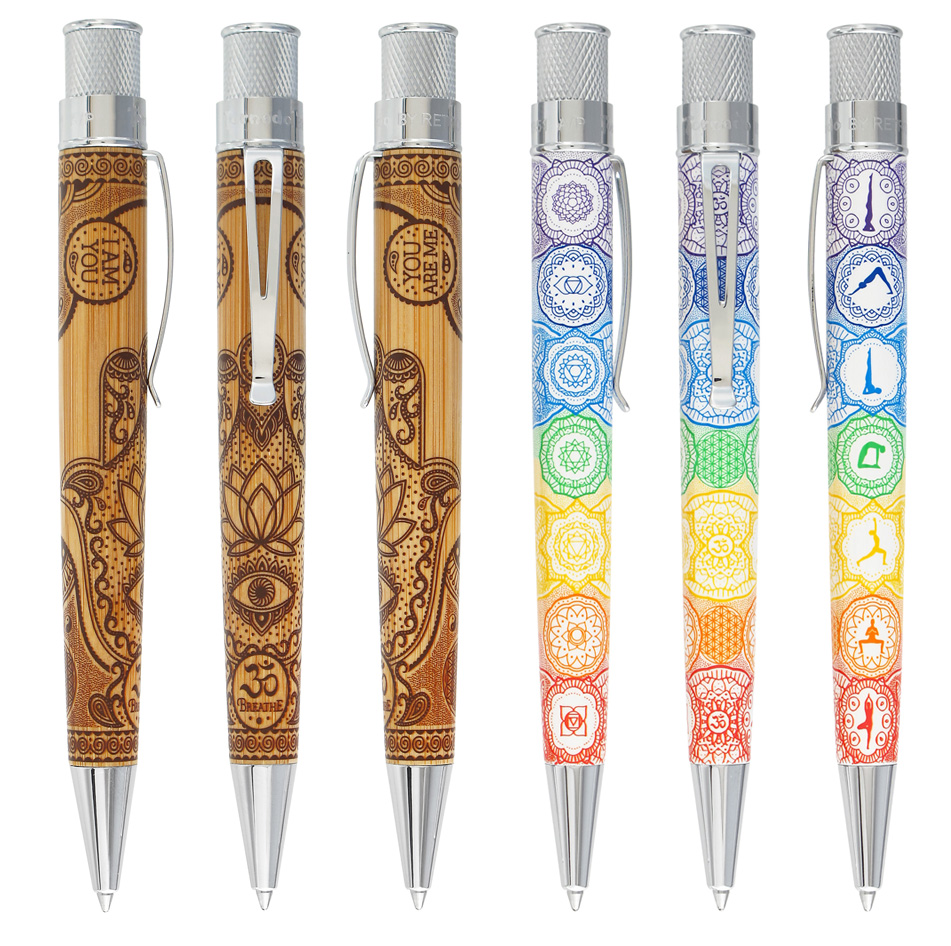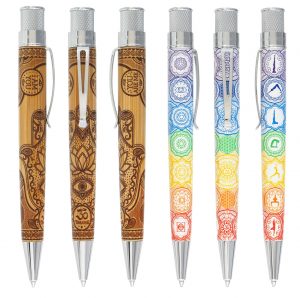 New Retro 51 Yoga Edition Ballpoints:
Breathe. Relax. Write. Repeat. Retro 51, creator of fine writing instruments with personality, recently introduced a new line of yoga-inspired pens that remind us to live—and write—in the moment. Those who practice yoga or meditation will appreciate the Tornado Yoga Edition series, which includes:
Bamboo Hamsa – a pen made from beautiful bamboo, a durable hardwood that's also a replenishable resource.
Chakra Tornado – which depicts the seven energy centers in the human body and features a luminescent blue glow-in-the-dark barrel.
These pens are lightweight, ergonomic, and write like a dream. Each comes in a matching tube, so they're great for gift-giving. They're also refillable (with a choice of ballpoint and rollerball cartridges), so they're ecologically sound.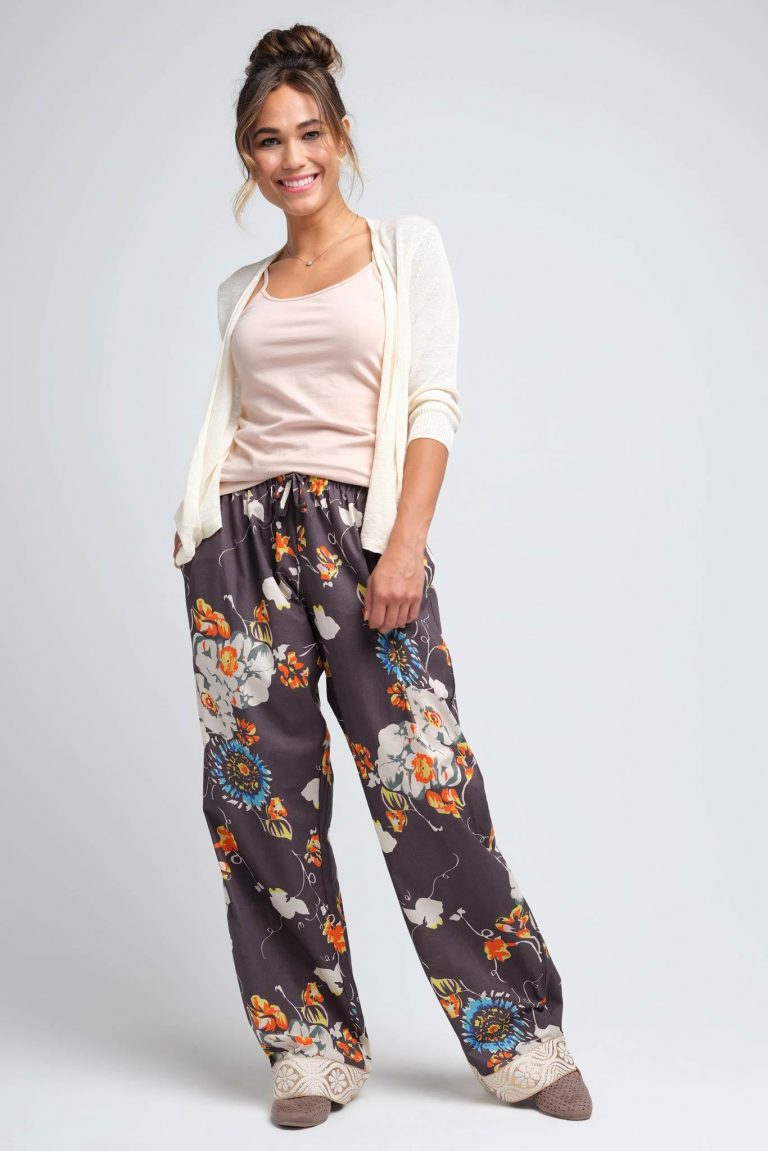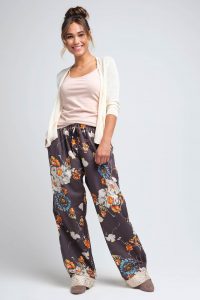 Sudara

's 
robes + lounge/ travel pants will be a slam dunk for your holiday gift guide this year!  They inspire women to care for themselves while traveling while empowering the female artisans who make them!
Sudara
's products and mission help women and children out of sex trafficking!
Health Priority Natural Products
, carries a line of all natural, organic
Vitamin
E
based skincare products. Their flagship product is a 100% Natural & Organic
Vitamin
E
Oil that is a luxurious blend of
Vitamin
E
, Jojoba, Avocado, Ricebran, Lavender and Palmarosa oils which is designed to reduce wrinkles and fine lines, fade dark spots and under-eye circles and heal damaged skin, scars and stretch marks.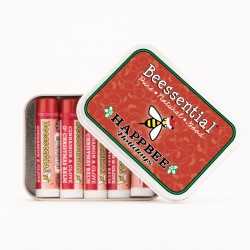 Beessential
's Pick Your Own Lip Balm Gift Tin is the perfect present for friends, family, teachers, the babysitter. Made with Coconut and Olive Oils, Gentle, All-Natural Beeswax Lip Balms, Healing Shea and Cupuacu Butters , Nourishes with Pure Ingredients, Attractive Colorful Assortment.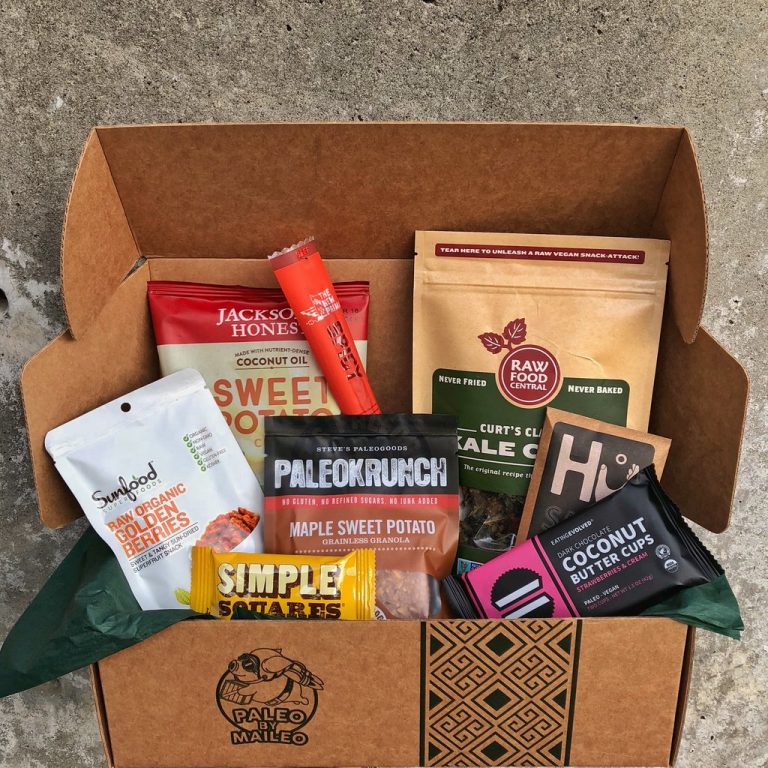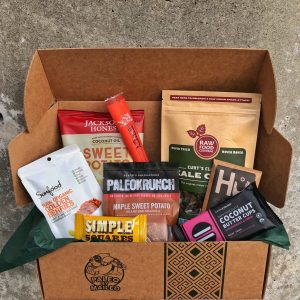 Paleo by  Maileo – Paleo Simplified! Healthy Inside! Each box will include 5-8 delicious 100% paleo snacks and food items. Items can include sweets (cookies, bars, dried fruit, etc.), savory snacks (jerky, nuts, chips, etc.), ingredients (sauces/spreads, wraps, etc.), and the occasional personal care products.
Pressa
Bottle
is the only water
bottle
that allows the user to press and juice real fruit into their water.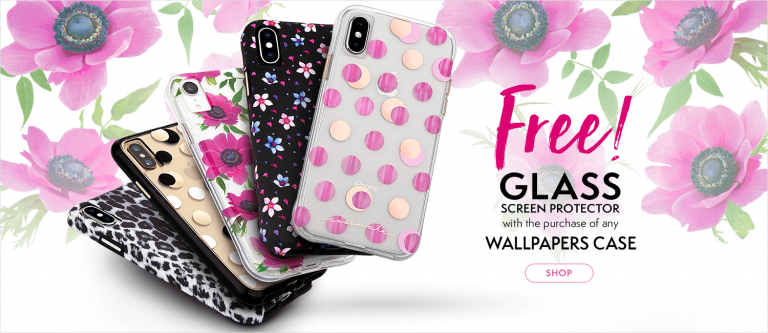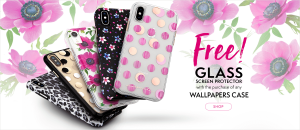 Case-Mate
has a festive collection of cases that are the perfect match for your new iPhone. Shop their
Instagram
.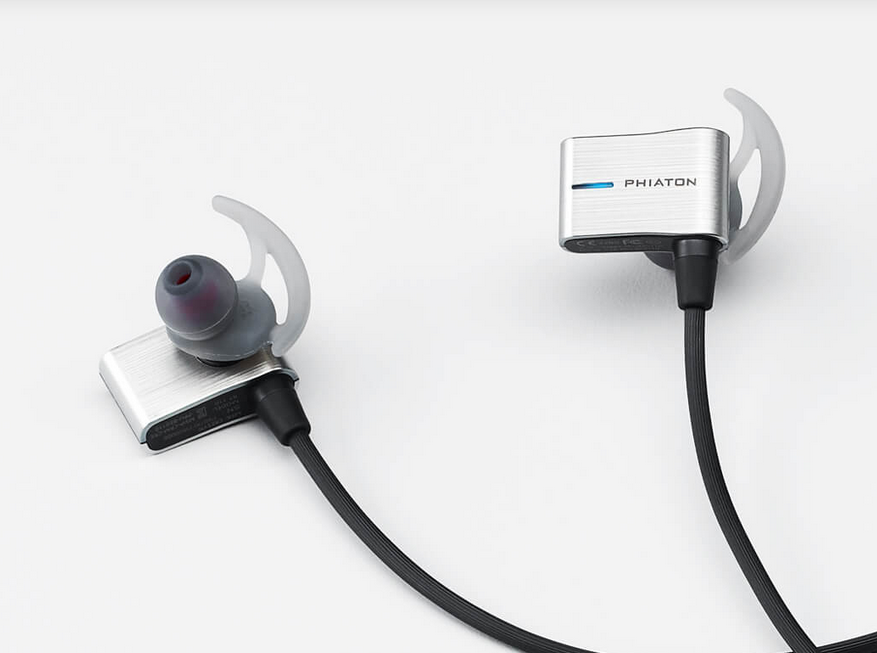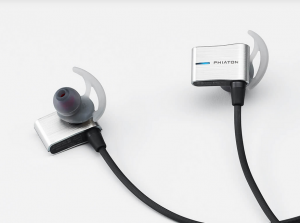 Phiaton
has several types of headphones, from wireless neck band styles, foldable on-ear headphones to wireless water-resistant ones perfect for athletes. They have something for everyone.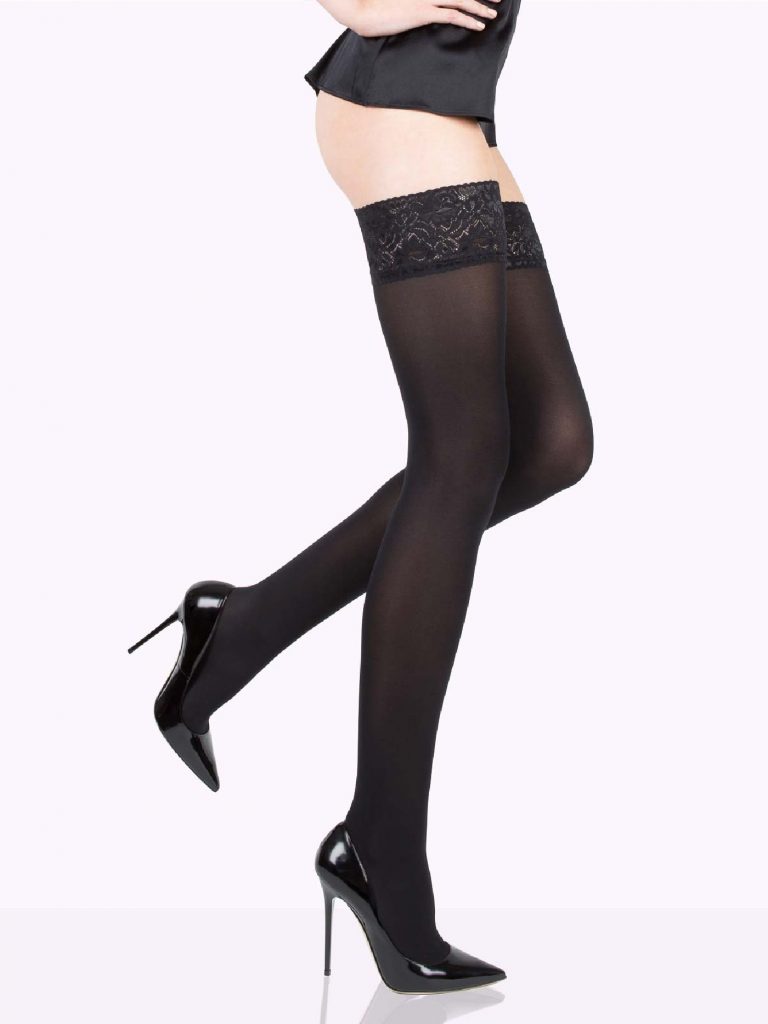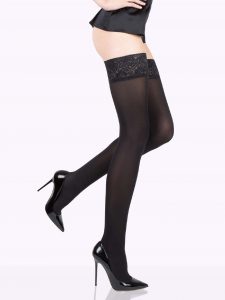 VienneMilano is a luxury hosiery brand – all of our products are made in Italy. These thigh highs are designed to actually stay where they belong and not fall down.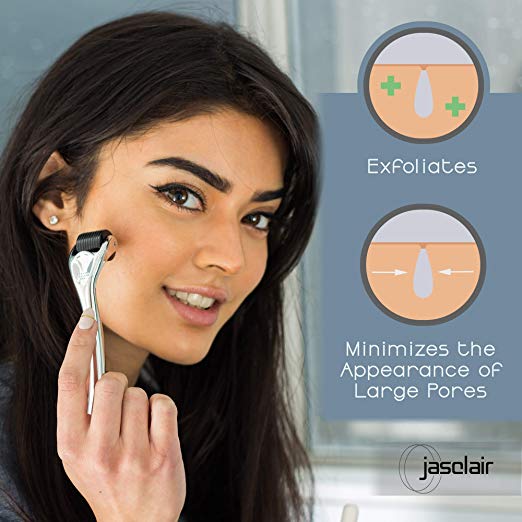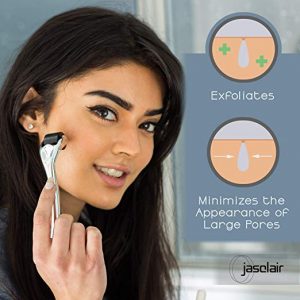 Derma Roller Microneedle Kit with Face Serum :POWERFUL SKIN REVITALIZING KIT – This innovative skincare kit includes our derma roller plus exclusive vitamin C with hyaluronic acid facial serum. The radiance-enhancing combination is effectively proven to give the skin a smoother look and feel. No expensive microdermabrasion machine needed! It comes with an ADVANCED INNOVATIVE FACIAL SERUM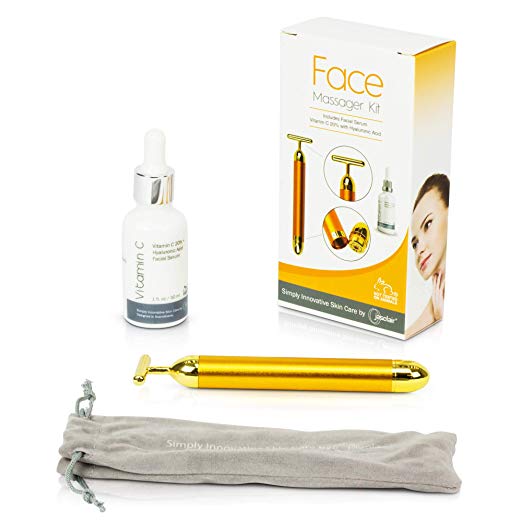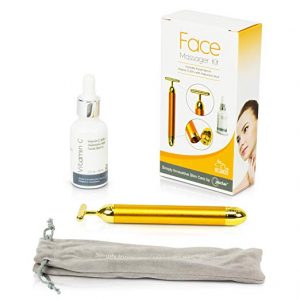 Face Massager Roller Kit with Facial Serum – 24K Gold Plated Beauty Bar Skin Care Massage Therapy Tool – Firms, Tightens Look and Reduces Look of Dark Eye Circles, Fine Lines, Wrinkles + FREE E-Book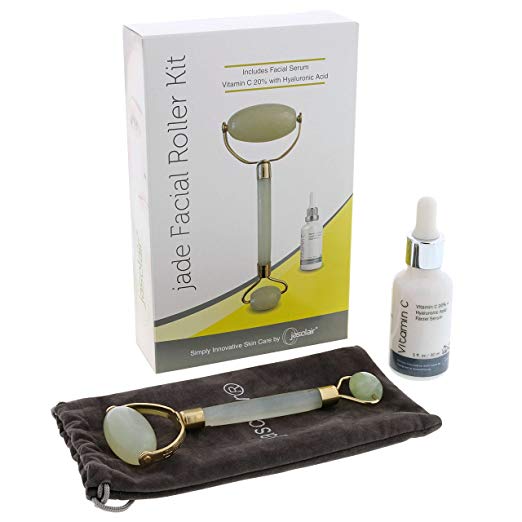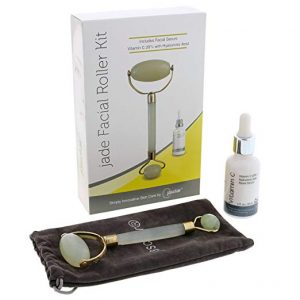 Jade Roller Kit with Face Serum – Skin Therapy Set Includes Natural Stone Massager + Vitamin C Serum – Firms, Tightens Look and Reduces Look of Dark Eye Circles, Fine Lines, Wrinkles + FREE E-Book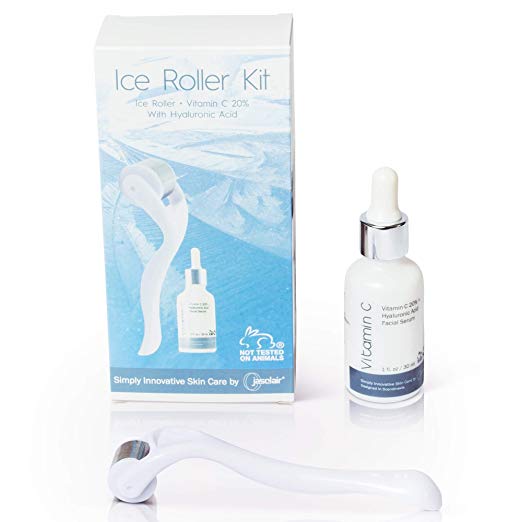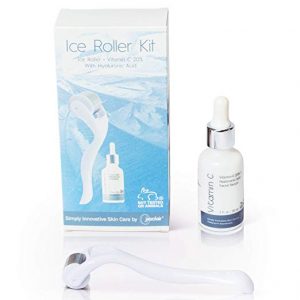 Ice Roller Kit with Face Serum – Cold Skin Therapy Set Includes Facial Massager + Vitamin C with Hyaluronic Acid – Softens Look of Puffy Eyes, Lines, Wrinkles & Helps Firm & Tighten Look + FREE E-Book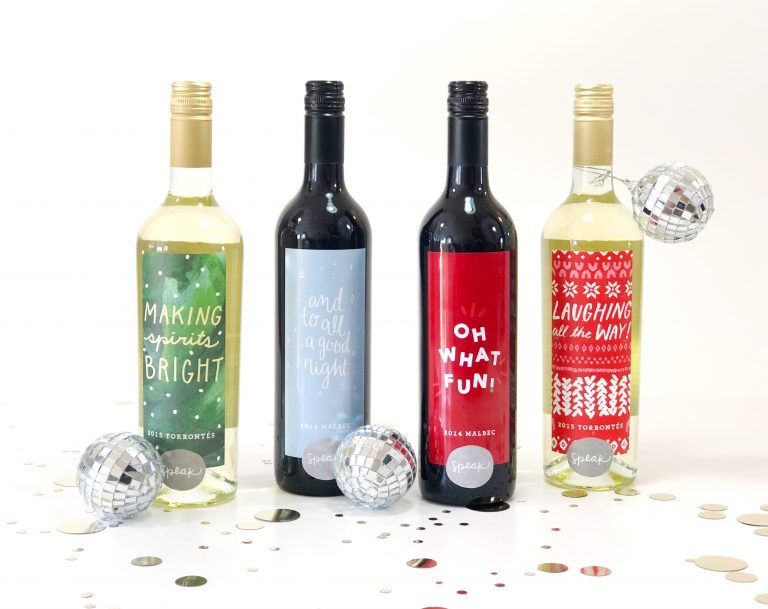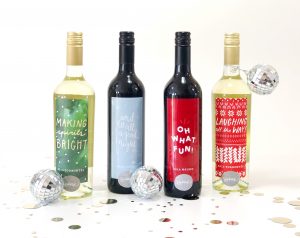 Speak created a custom 2019 bottle of Sparkling wine that's perfect for New Year's parties or a holiday gift!! Check out the bottle attached! I also attached a picture of a few of our other bottles if you would like to use one of them instead.The "Whoa, it's 2019" bottle will be sold online at www.SpeakWines.com for $25.00/bottle and is available in their Brut Sparkling varietal.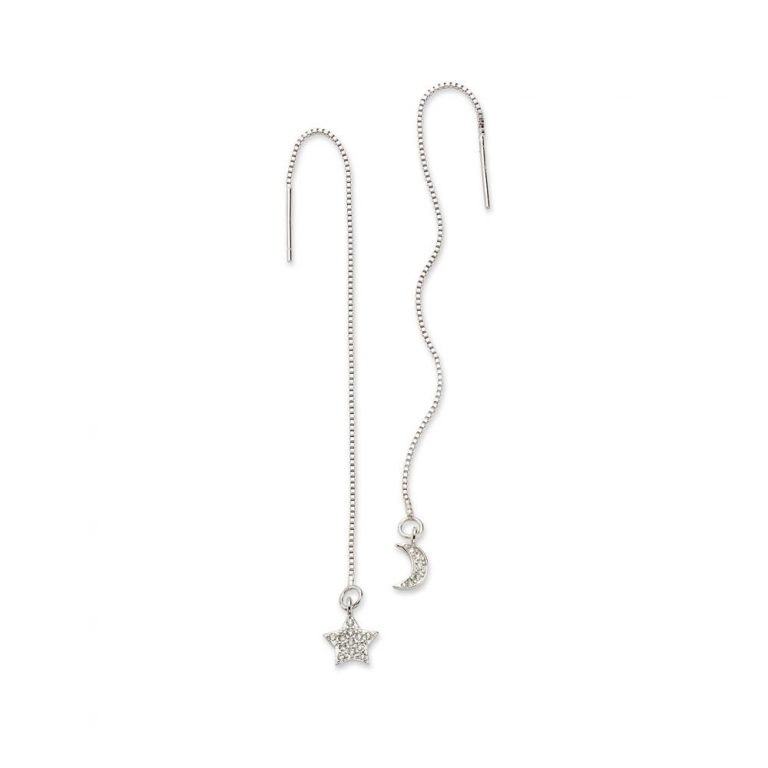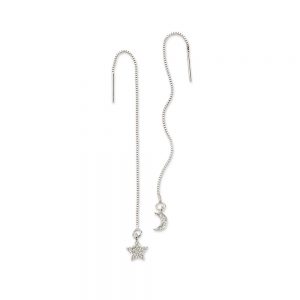 Moonshine Earrings feature a small crystal encrusted moon and star pendant affixed to a long silver drop chain. Made with the simplicity and glimmer of silver-tone metal, these stunning chain drop earrings are an easy way to command attention and own the night.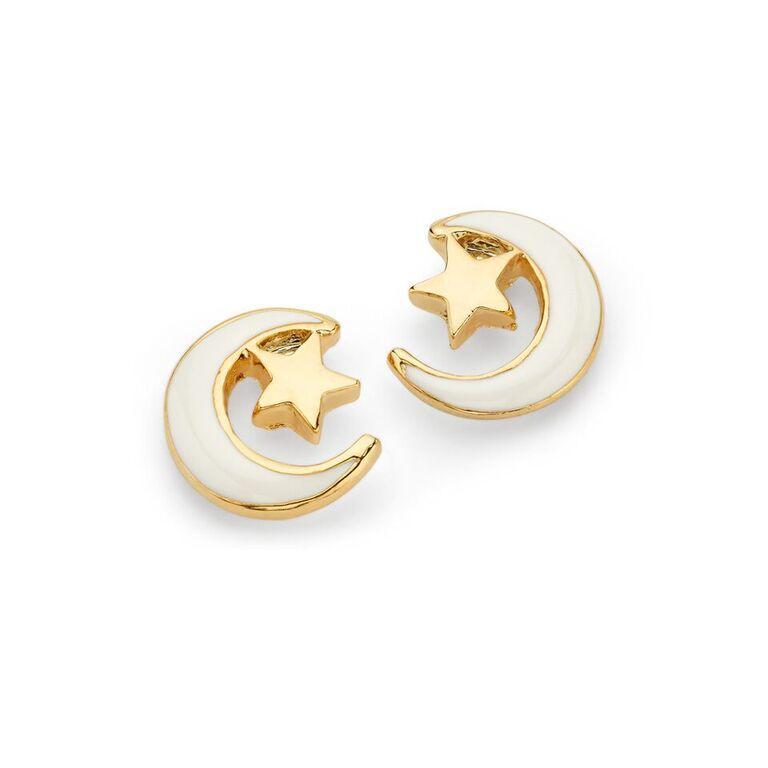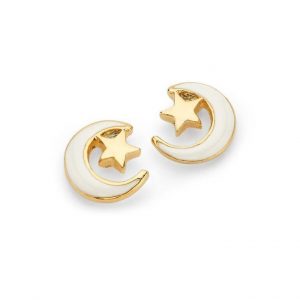 Moonwake Earrings– Tiny but definitely eye-catching crescent moon stud earrings! Each pair consists of a gold plated metal white crescent moon and adjoining star. So follow the stars and capture a bit of cosmic twinkle with a pair of gleaming crescent moon earrings.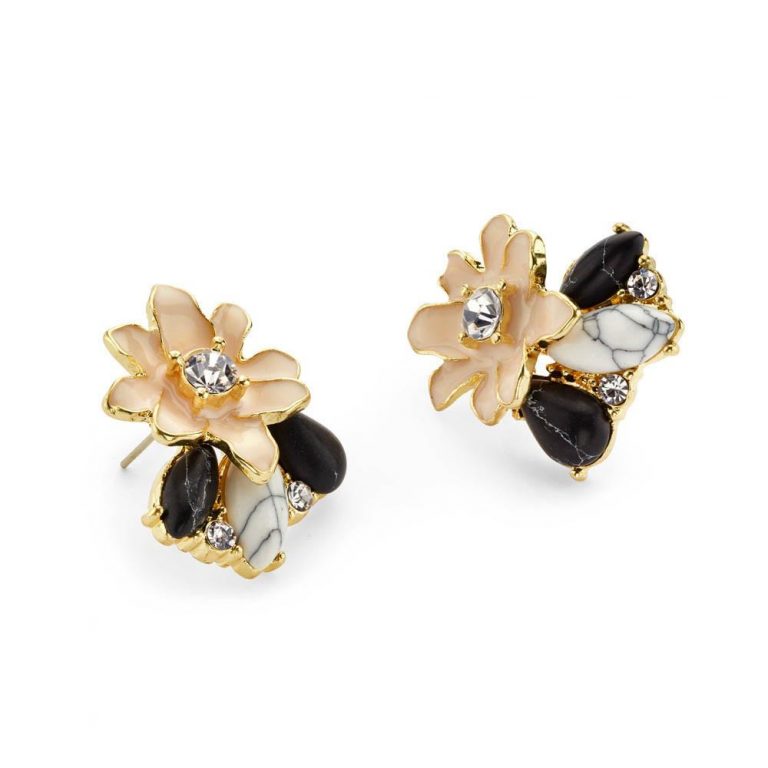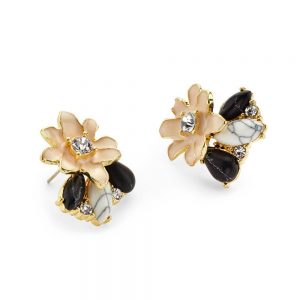 Blossom Line Earrings – 3-D florals are in! Pink and black floral drop earrings with stone and crystal petals are a hybrid of hard and soft that all fashionistas will love. The earrings each curve inward, making a perfect pair for any occasion.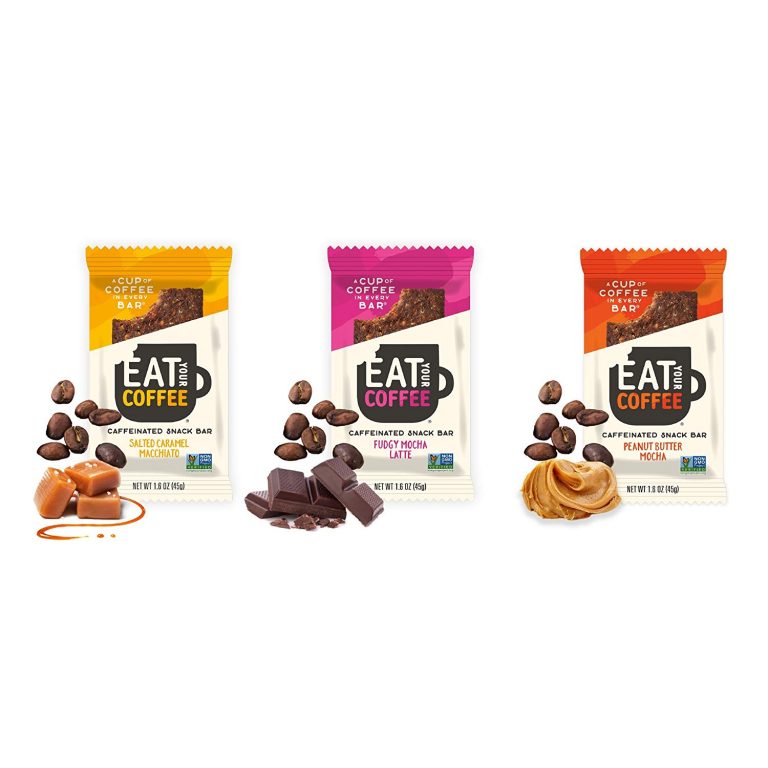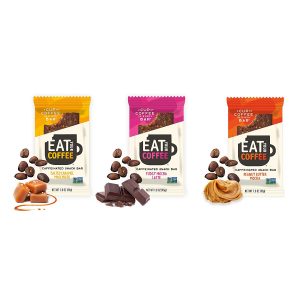 Eat Your Coffee – Gluten-Free Caffeinated Snack Bar – TRY ALL THREE GREAT FLAVORS: Try all three delicious flavors; Salted Caramel Macchiato, Fudgy Mocha Latte, and Peanut Butter Mocha. With these mouth-watering flavors, your hardest decision might just be which one to try first. Each bar is guaranteed to brighten your day with every bite. 1 CUP OF COFFEE IN EVERY BAR: Eat Your Coffee snack bars are naturally caffeinated which means every bite helps promote muscle recovery if eaten post-workout. The caffeine from real coffee also gives you the energy you need to beat that 3pm slump and boosts productivity and focus and help you get stuff done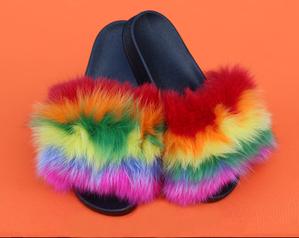 Rich

Girl

Candy

Fox Fur Slides
are perfect for travel (when going through airport security and you have to take off your shoes ) and for overall wear –  offering comfort while making a fun fashion statement !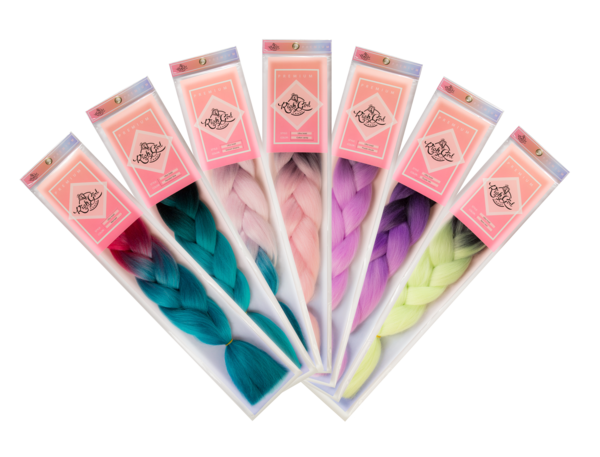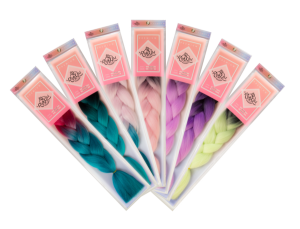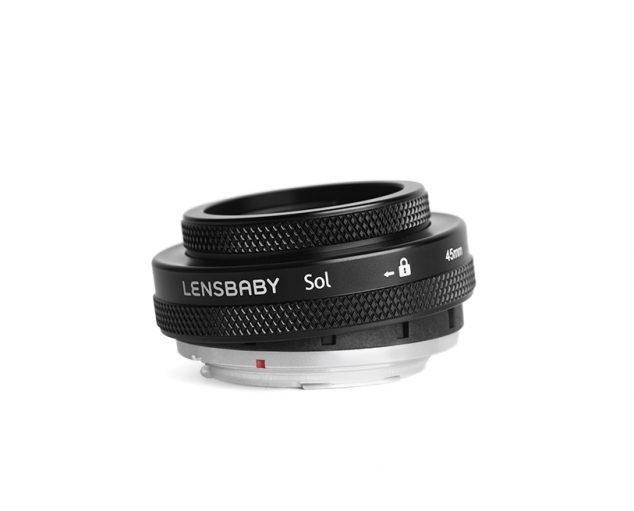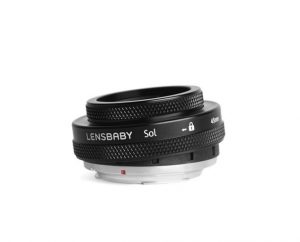 Sol 45 from Lensbaby is a 45mm selective focus lens that creates a tack-sharp circular area of focus surrounded by smooth blur and bold bokeh. It gives you the freedom to get lost in the process of creating. Unveil your unique take on the world by tilting the lens to isolate your subject and capture intentional, personal and distinct images.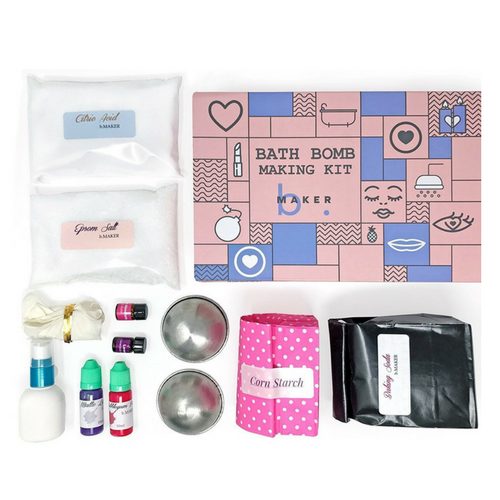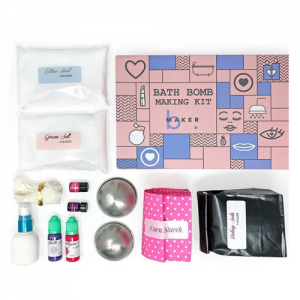 The Bath Bomb Making Kit comes in a nice gift box with all of the materials you need to make 8 Large size spherical rose and lavender bath bombs. The kit includes an easy to follow instruction card to insure your bath bombs come out perfect. All ingredients are natural & organic which are made and packaged in the USA.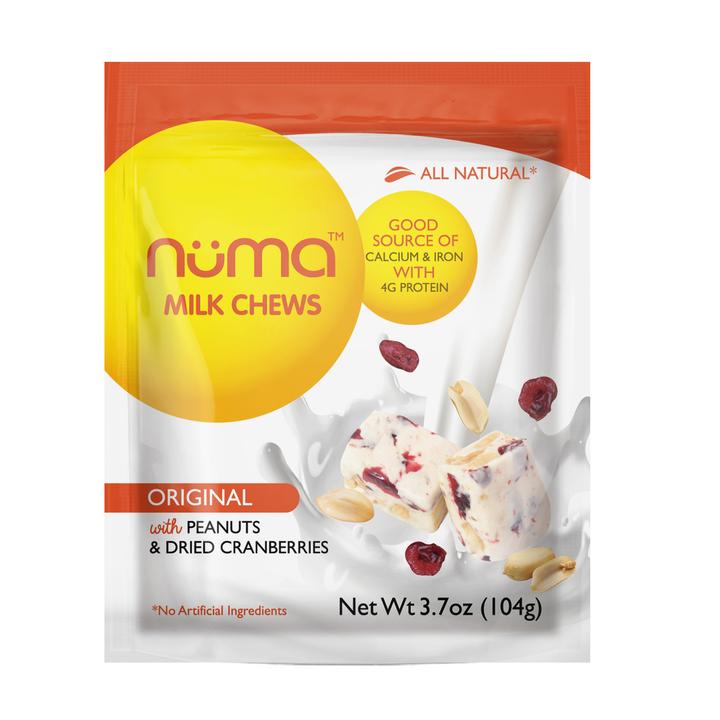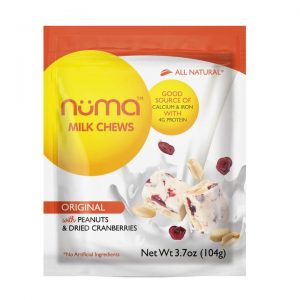 Milk Chews are not too sweet milk treats with benefits. They are inspired by a traditional Asian treat and made from an heirloom recipe that involves no artificial ingredients or preservatives – just six, simple, clean ingredients that pack in more than 10 essential vitamins and 4 grams of protein.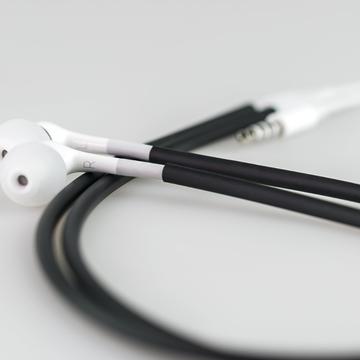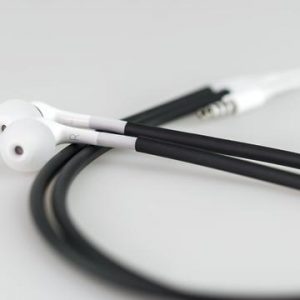 Cordskinz – No more pulling tangled cords out of your pocket or bag. With Cordskinz you can accessorize your look, protect your headphones and enjoy a tangle-free experience – every time.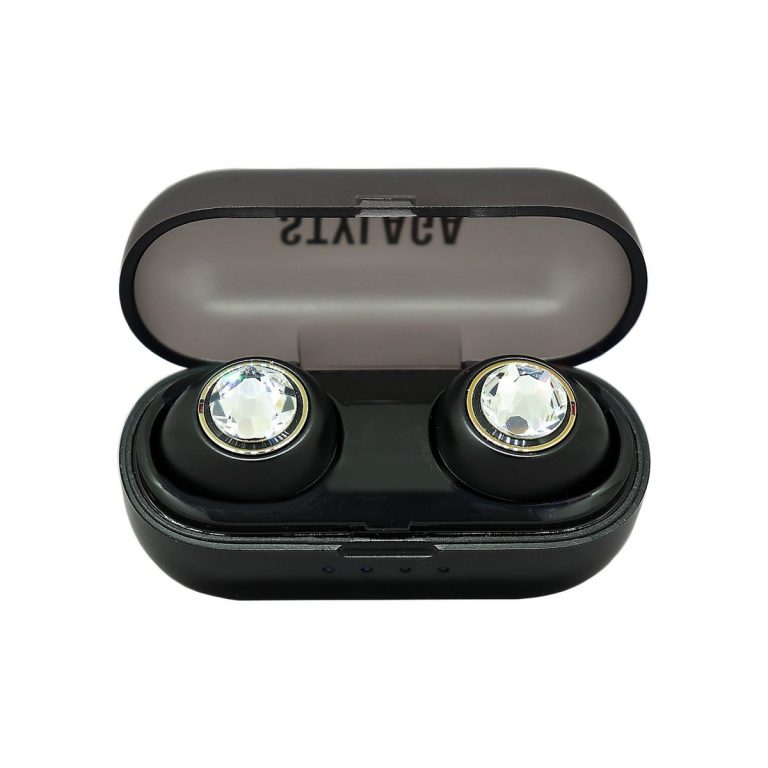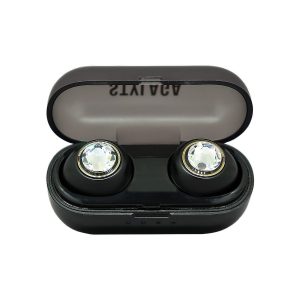 The Raven Collection Crystal Earbuds, from Stylaga,  blend high technology with high fashion. Embedded in a black setting, the True Wireless Swarovski® Crystal Earbuds are perfect for every style.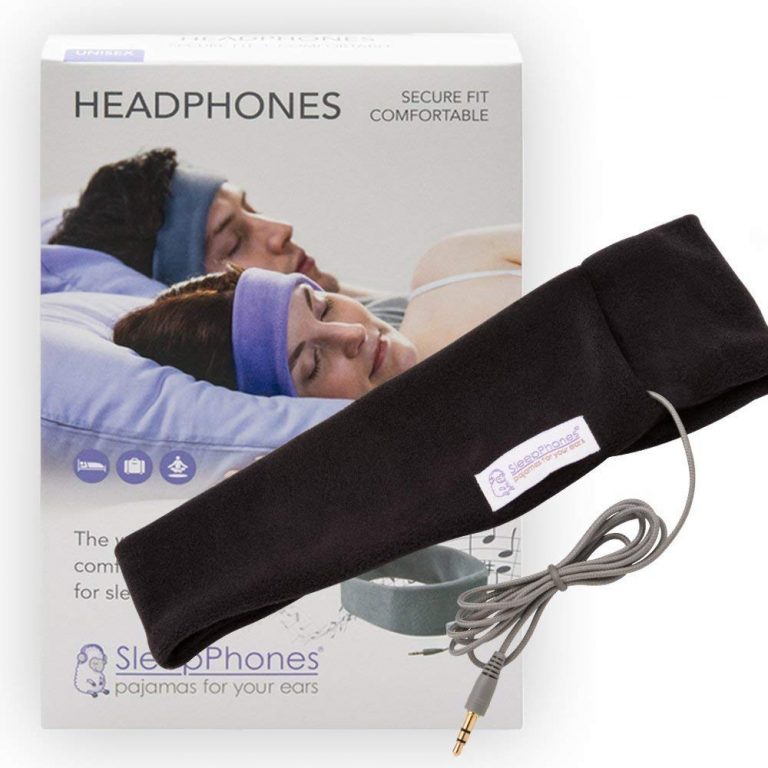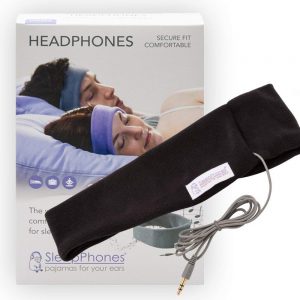 AcousticSheep SleepPhones Classic Sleep Headphones – The ultra thin 4 mm flat headphone speakers are comfortable to wear laying down or sleeping on your side. They block out ambient noise without using earplugs that are painful & fall out. The durable 48 inch cord allows multiple options in where you place your chosen device whilst sleeping. Eco-friendly, lead-free electronics.