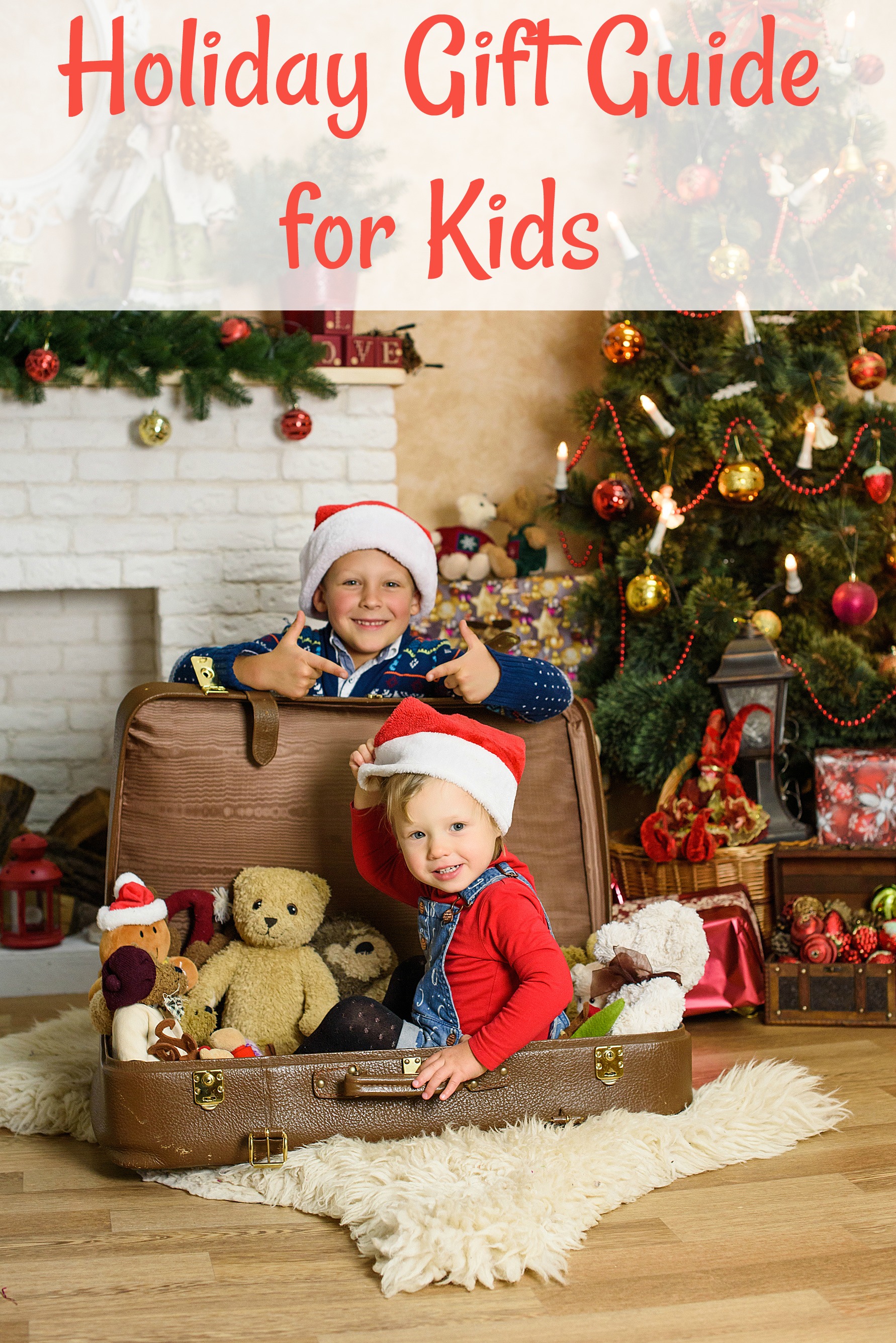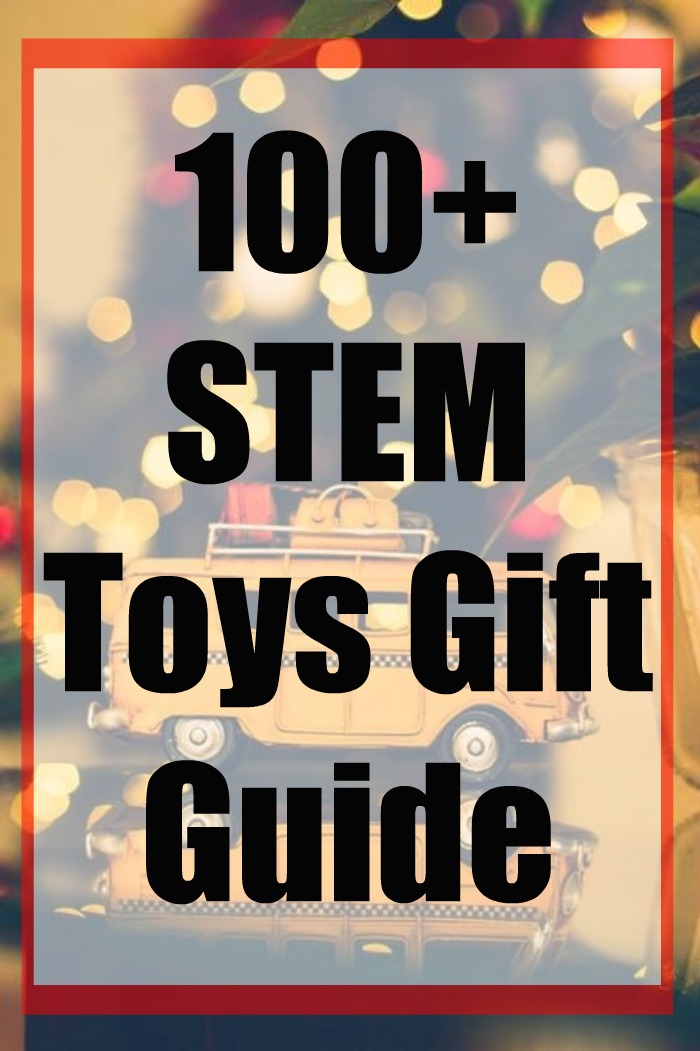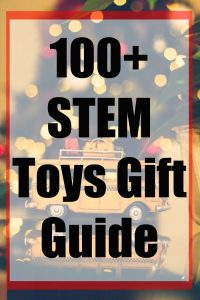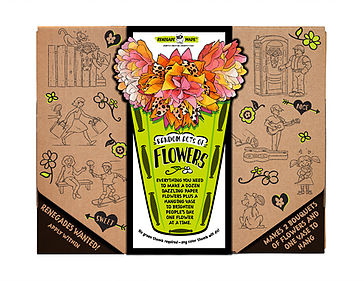 RENEGADE
MADE
 craft and activity kits are a funky mash-up between Random Acts of Kindness and Street Art, that teach kids to be kind when nobody's watching them. These four kits are cheeky and slightly irreverent which makes kids want to do the activities enclosed and parents adore the fact that they stress ANONYMOUS ALTRUISM- no bragging Facebook statuses here. A bandit mask is included in each kit so that people can see that kids are not doing this for the recognition, but because it's the right thing to do, and it's also ridiculously fun. Buy the
craft kits
.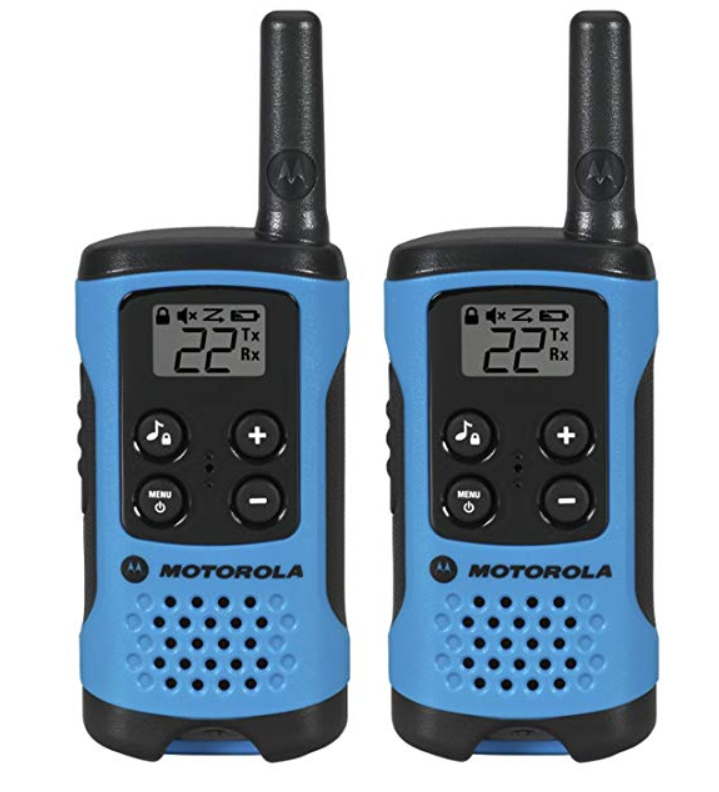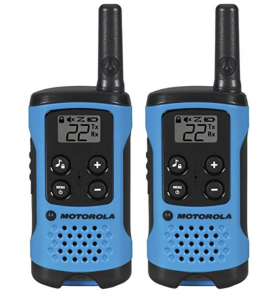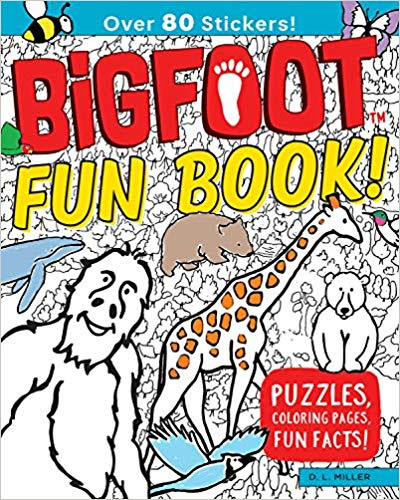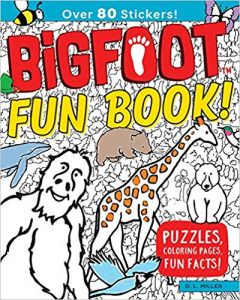 BigFoot Fun Book!: Puzzles, Coloring Pages, Fun Facts! As with Bigfoot, D.L. Miller is a bit on the reclusive side, rarely seen in public, spending most of his days sketching from his studio located amongst the mighty oak trees only found in the deep dark woodlands far off the beaten path. After spending decades learning the habits of the elusive bipedal humanoid, he has finally agreed to share his illustrative journals that capture the sightings of this larger-than-life creature that has mystified generations.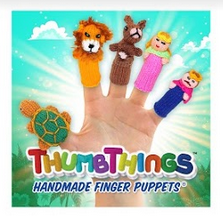 Finger Puppets Inc
: 200 different
finger
puppet
characters to collect, trade and share. Kids will immediately put down the smartphone and start using their imaginations and playing with each other.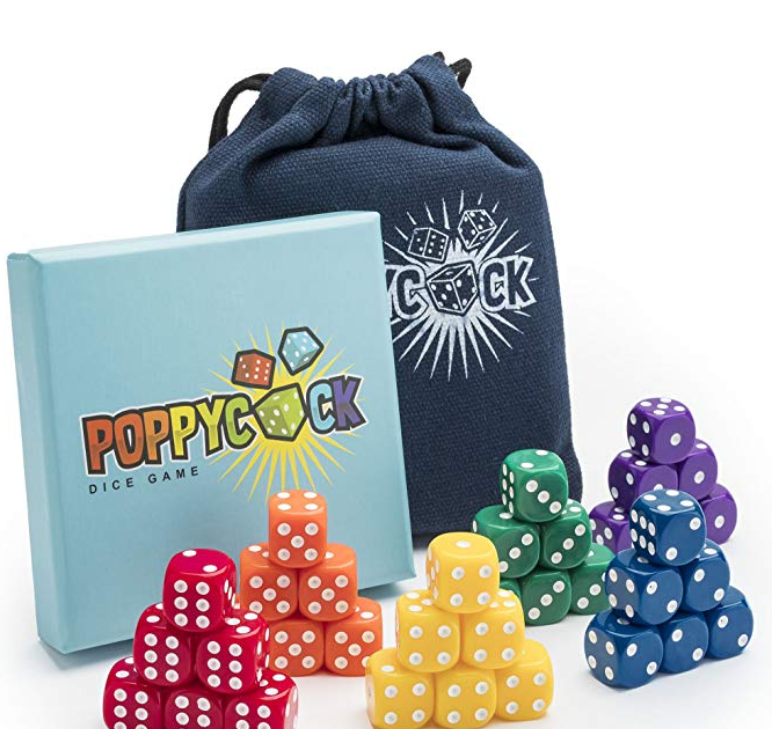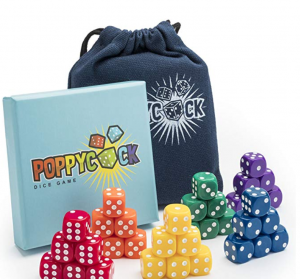 Poppycock
is a dice game jam-packed with all the things you look for in a fun game that you can enjoy with family and friends. New to the scene, this fun and challenging game relies on quick thinking, reading your opponents' expressions, lots of strategy, and (most importantly) a lot of shouting and laughter. The game is a perfect combination of challenging, strategic planning and good ol' fashion fun. You'll want to be yelling "
Poppycock
!" every family game night.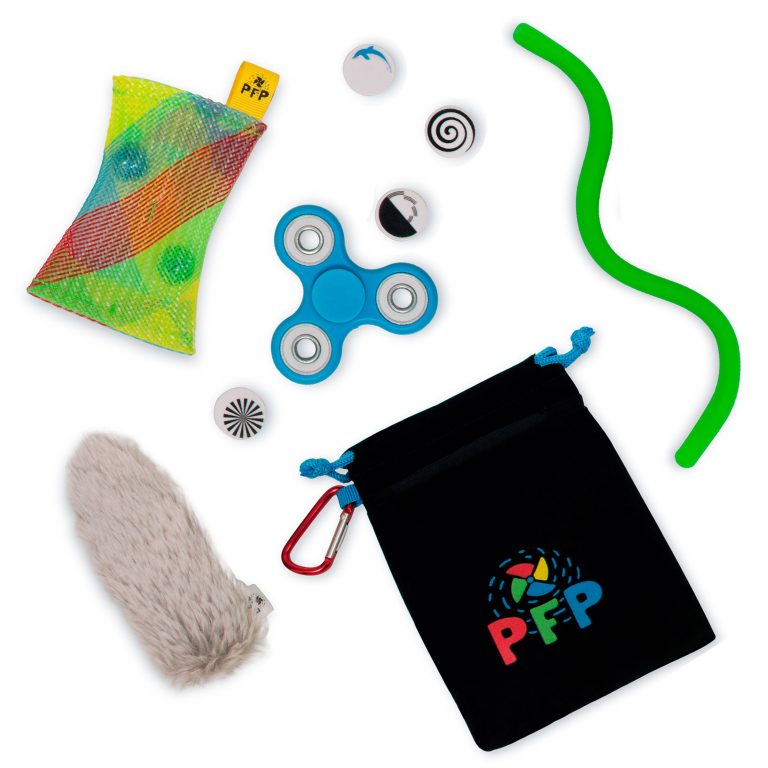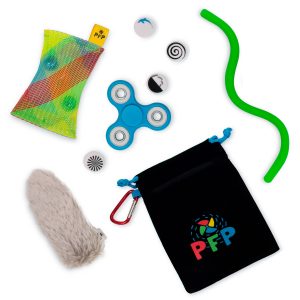 This play
set
includes a mesmerizing magnetic marble maze for focus, super soft bunny ear for comfort, super stretchy monkey noodle for burning energy, and a
fidget
spinner with illusion caps for concentration. The
toys
come in a 3-compartment pouch with a carbiner clip so kids can clip them on a backpack and don't lose the
toys
. Bring them on a trip! The
set
includes 20 Ways to Play with these fun
toys
. They fit perfectly into a Christmas stocking, Easter basket, or Birthday gift bag. The
toy
set
sells on Amazon in the US and Canada. US $19.99.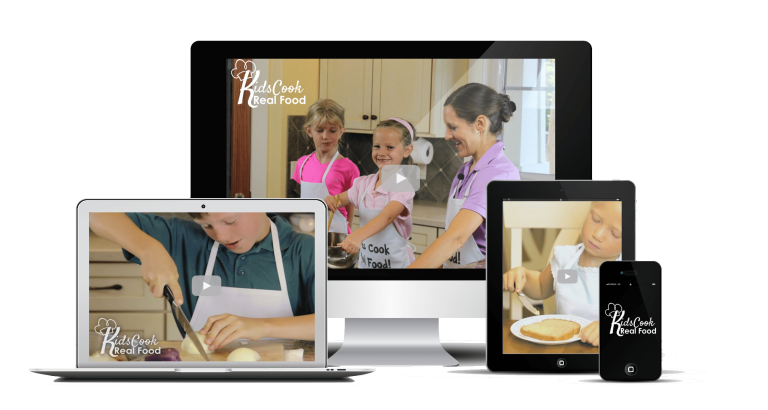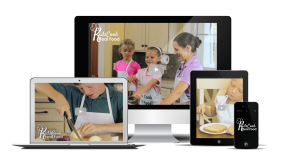 Kids Cook Real Food
– A lot of parents think that the last place their picky eater should be is in the kitchen working with food. They're tired of the power struggles, the negative attitudes, and maybe even temper tantrums… from one or the other party in the adult and child sides of the battle. As it turns out, 
a cooking class for kids maybe as important as a "how to eat healthy" class for those same kids
 or a parenting class for parents.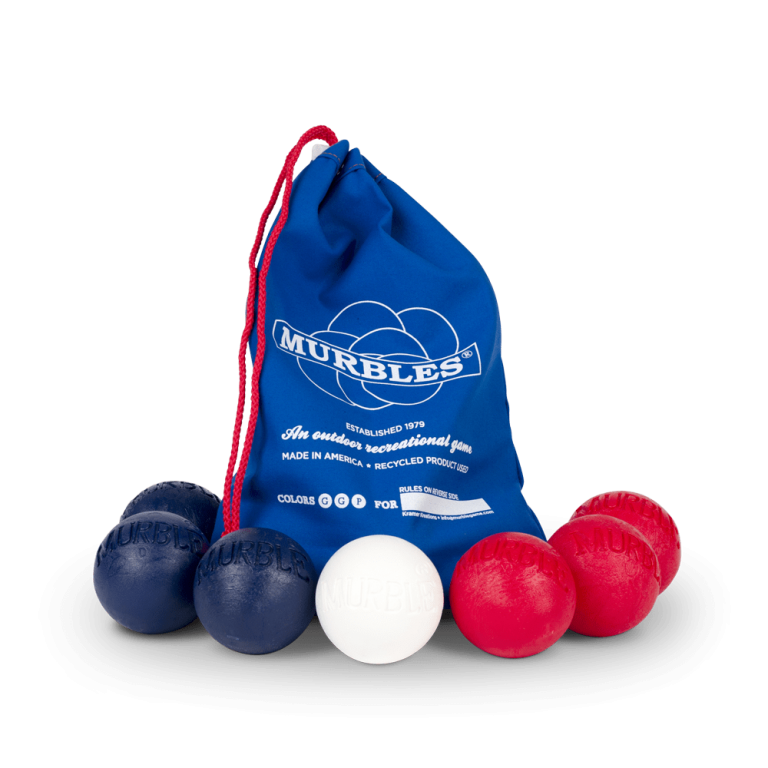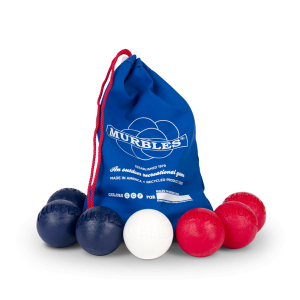 Murbles is the modern American madeversion of lawn bowling and is a one of a kind unique outdoor family activitythat is fun for the whole family.Playing Murbles is the perfect way toengage with your children and get them physically active outside while sharingquality family time in the process. There is no set-up or court required, justdump and play almost anywhere. Family and friends will find playing Murbles tobe very exciting, fun and competitive. Custom color sets start at $49.95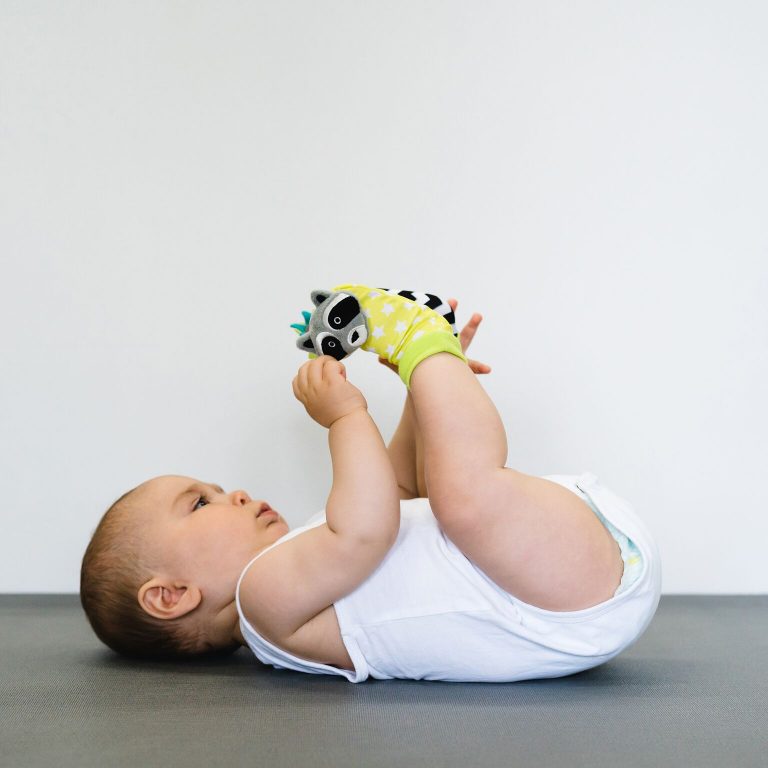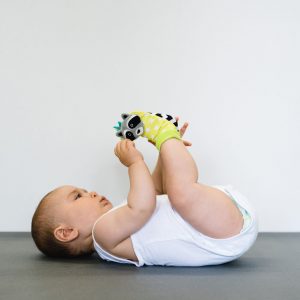 bblüv offers stylish, durable, and modern innovations that help make baby care easier for new parents. These cute little colored socks are guaranteed fun from tip to toe! The bblüv Foot Finders stimulate and can help develop fine motor and sensory skills. You can also use them as puppets! These little socks also feature an integrated rattle, crinkle paper in the wings of the owl, and bright and contrasting colors. Perfect for little ones ages newborn and up, they retail for $12.99.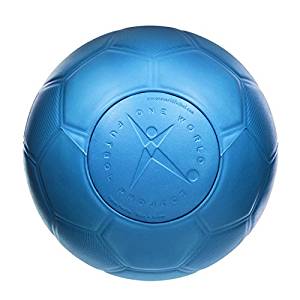 The unpoppable One World Futbol —yes, unpoppable—. This ultra-durable, nearly indestructible ball is great for any category you might want to cover this holiday season, and great for any age—children, youth, adults, even pets. We know it's been a hit with those in the tech field, gadget gals, dedicated dads, soccer moms, fitness fans, those who want to ensure they always purchase with a purpose and give back, pet lovers and more.   And, It's definitely something that you purchase once and you'll never need to replace it!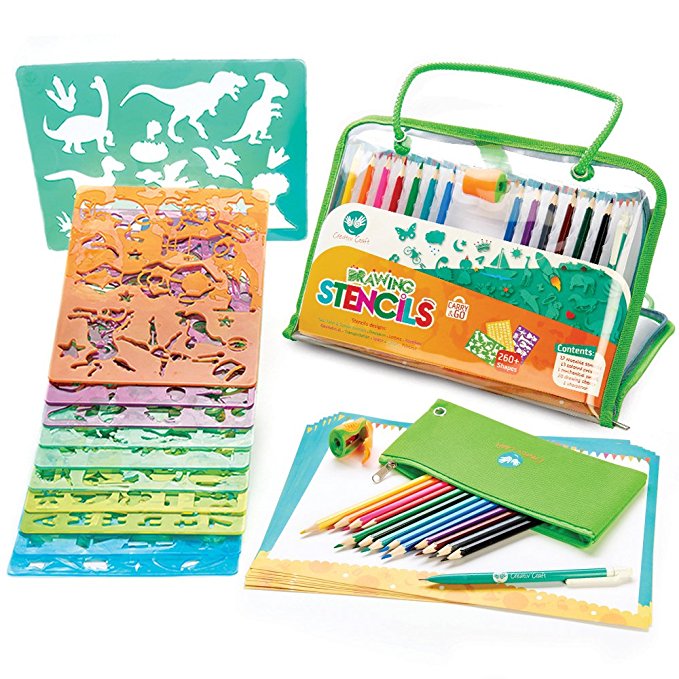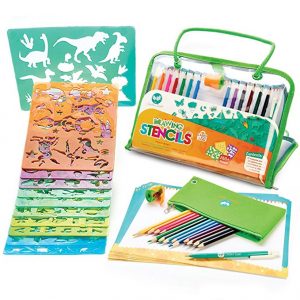 Drawing Stencil Art Sets, ideally for children between 4 and up. They contain 12 stencils boards with a huge variety of themes : One especially with princess, transportation, space, animals, letters & numbers, circus shapes, etc.  – and one New, especially with shapes for all occasions: Thanksgiving, Halloween, Christmas, Easter, Valentine's Day, Mother & Father Days, Birthday, 4th of July, American Symbols and St-Patrick Day. Each  sets include also drawing paper sheets, colored pencils, a sharpener. All the component are nicely stored in an easy-to-carry little case. The perfect gift for any small artist that will bring fun and education at the same time. See all of the Creativ' Craft kits.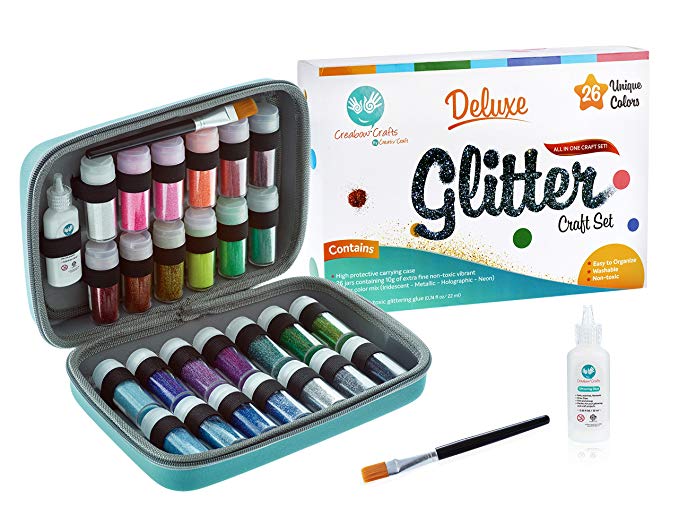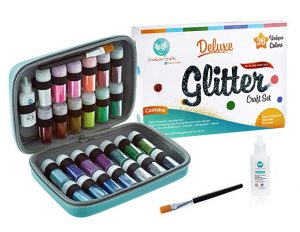 Glitter Art Set is a complete set of 26 sparkling extra fine glitters, 1 glitter glue, 1 brush – all you need to start crafting immediately. It adds brilliant sparkle and shimmer to all your projects – Christmas ornament, birthday parties, valentine's cards – home decoration (glass, candle, mug, frame, gift wrap…) – kid's activities (school project, slime, scrapbooking, phone case…) – glam up your body and nails; your imagination is the limit. Ideal art supply for all your projects.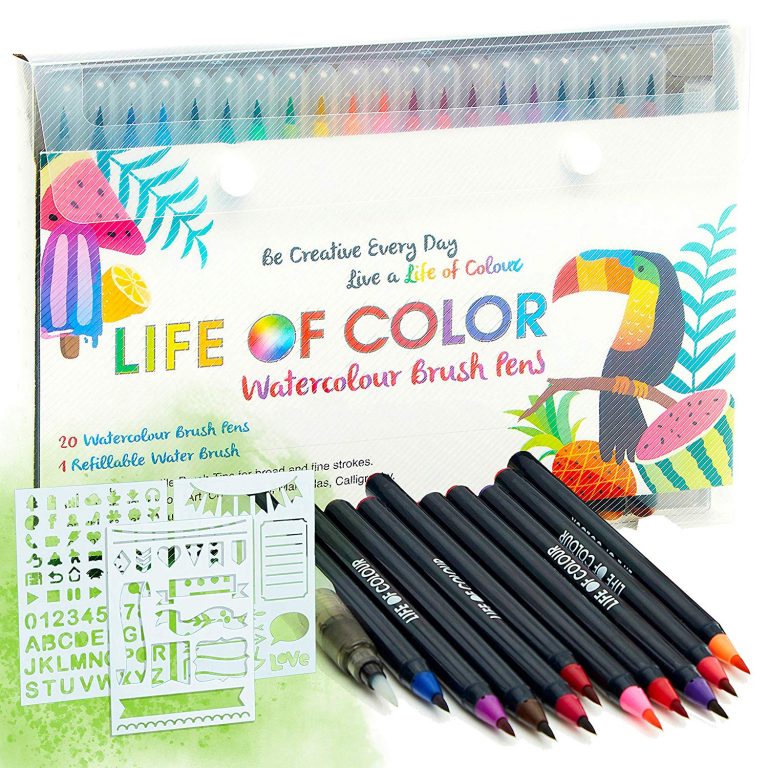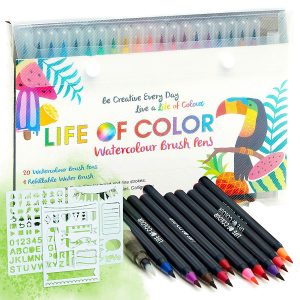 Watercolor Brush Pens–20 Vibrant Colors with Real Brush Tips. 1 Water Blending Brush. Durable Markers for Lettering, Bullet Journal, Drawing, Painting, Coloring – Bonus Stencil Pack
? COMPLETELY MESS-FREE PAINT KIT – This set of watercolor markers is washable, odorless and non-toxic. Feel safe to leave them with your kids, with no clean-up required at all! Simply pack away in the convenient storage case when finished

? RECOMMENDED BY ARTISTS – Look on the Web and our social media to see the many talented artists using our REAL BRUSH pens for lettering, calligraphy, bullet journal, doodling, painting, drawing and coloring. Unlike other brush pens these will not bleed on your paper and the soft nylon tips do not fray. Tips behave like real paintbrushes

? 20 BRIGHT, BOLD COLORS – Diverse color palette with all the colors of the rainbow and more. See how well these watercolor brush pens blend together, with the help of the juicy water-based paint and bonus water blending brush. Multi-purpose pens with fine and broad brush strokes, solid bold colors or blended effect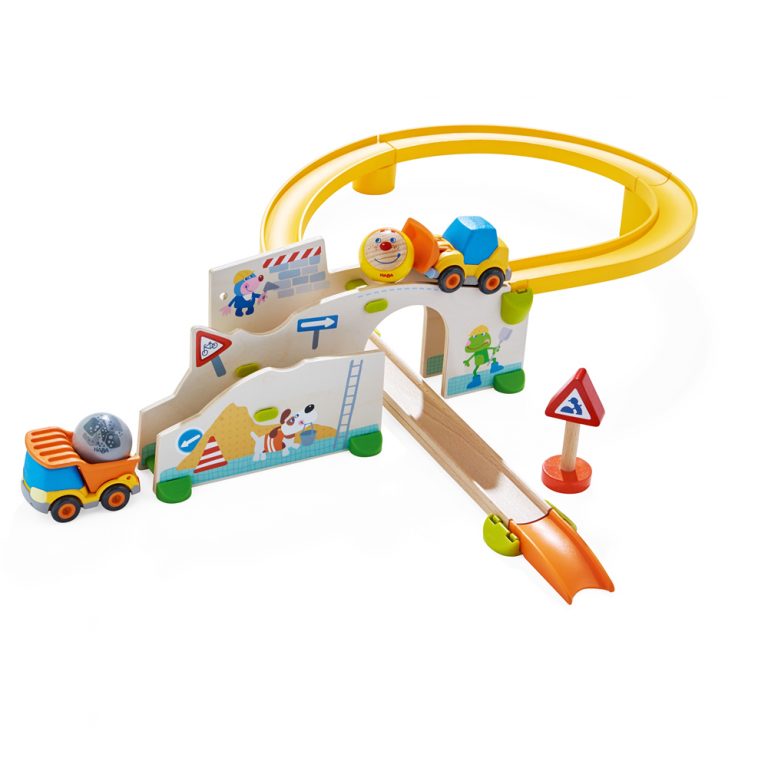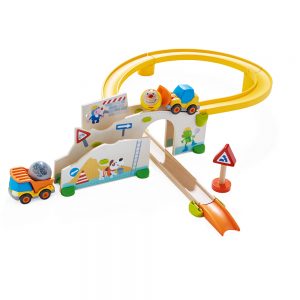 HABA | Kullerbu Construction Site Set  2018 Astra Best Toys for Kids This Kullerbu set features an awesome construction site section. In which a loader can push the ball along the track, thanks to a momentum motor, and down the construction site into the waiting dump truck.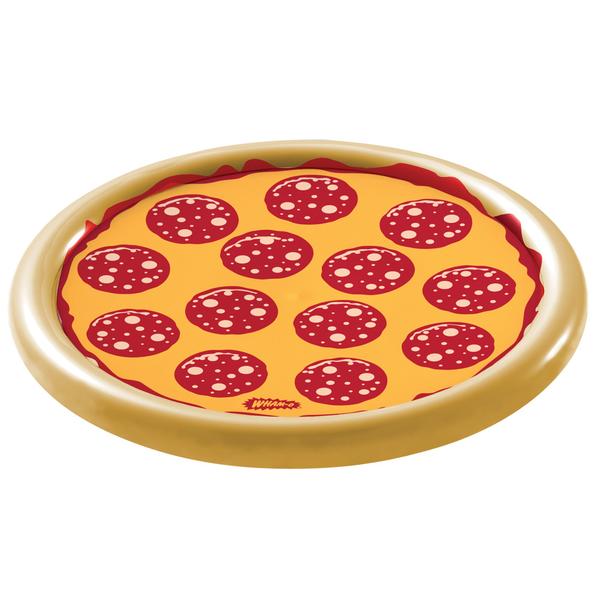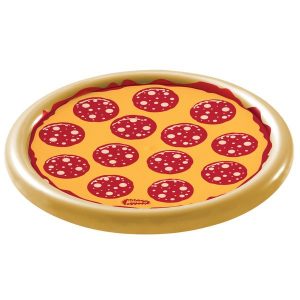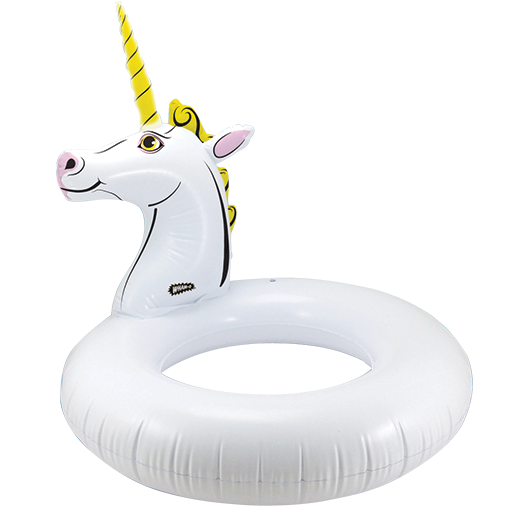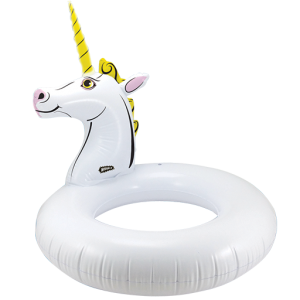 Kids love pool floats. Just because it's winter, doesn't mean you can't plan ahead with this unicorn pool float and pizza pool float from Wham-O. Also available are different donuts, a watermellon and a pretzel.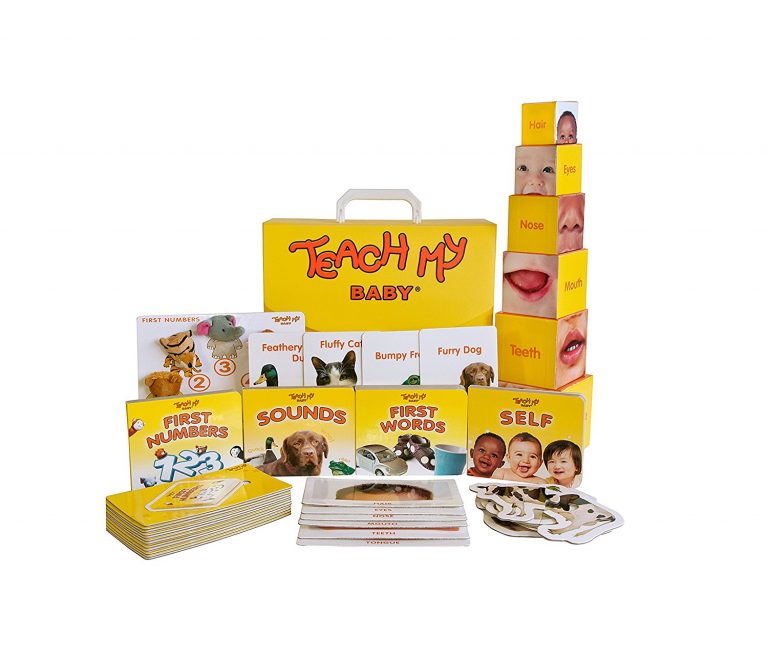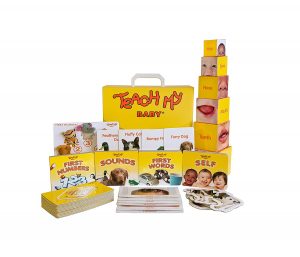 Teach My Baby is the first kit in the Teach My series. It is the multi award-winning, all-in-one learning kit for babies 6 months+. Screen-free, the kit has everything necessary to teach the basics. From finger puppets and books to blocks and puzzles, babies can learn first words, first numbers, sounds, touch and self-recognition. Teach My Baby can give your mini scholar a head start. The kit promotes fine motor skills, hand eye coordination and encourages parent-child interaction.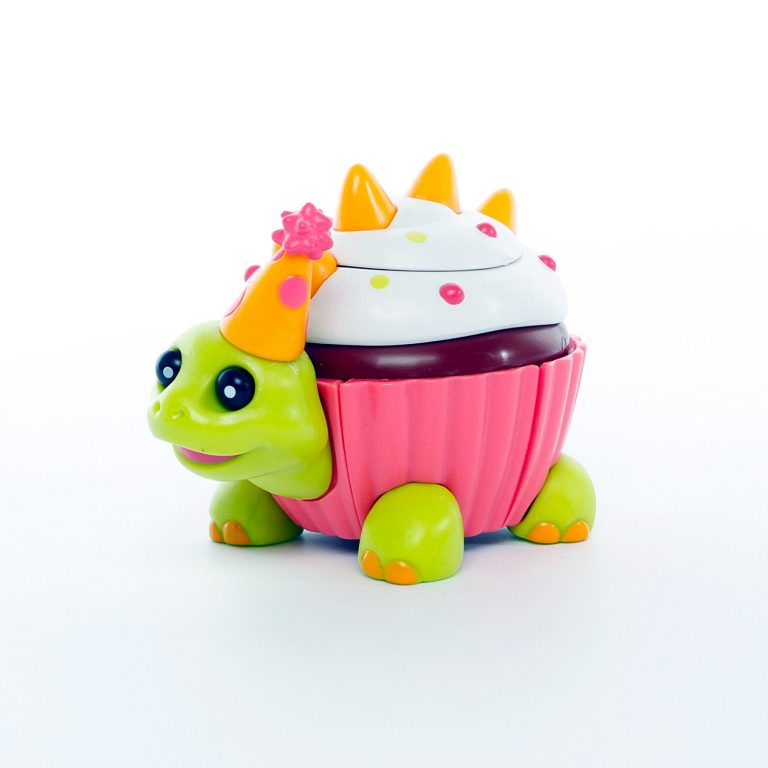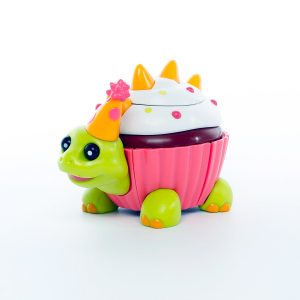 Puzoodles are a Mash-up characters of Animal and Food! Puzoodles are collectible mash-up characters for kids to build with easy snap-together pieces.Each Puzoodle puzzle piece is packaged in an individual blind bag. Includes easy-to-follow assembly instructions. Carry along, display or take apart and assemble again for continuous play. 8 to collect in series 1. Fruity Feathers (Owl + Pineapple), DinoCake (Dinosaur + Cupcake), Caterpillar Roll (Caterpillar + Sushi), Melon Bites (Shark + Watermelon), Chip-Panzee (Monkey + Cookie), Kernel Llama (Llama + Popcorn), Purrfect Taco (Kitty + Taco), Slow Food (Turtle + Burger)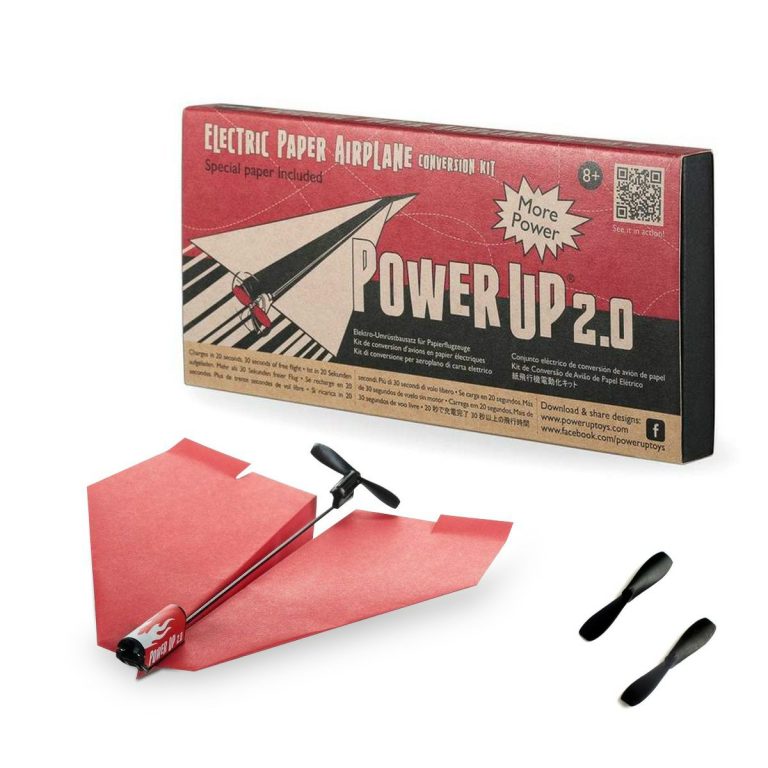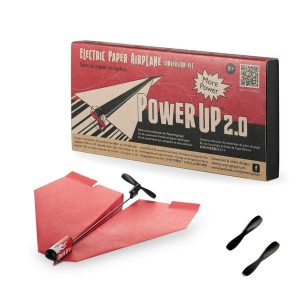 POWERUP 2.0 Free Flight takes your homemade paper plane and powers it for up to 30 seconds of flight with just a 20 second charge! Tired of your paper planes hitting the ground before you could even start enjoying the moment? We get it. It takes favorable weather conditions and a near-perfect throwing technique to keep your paper airplanes airborne for more than a couple of seconds. In fact, the longest recorded paper plane flight time was just under 30 seconds. That's how challenging the whole thing is. But what if you could give your creations a little extra power? What if there was a way to easily shatter the 30 seconds world record for the longest paper plane flight?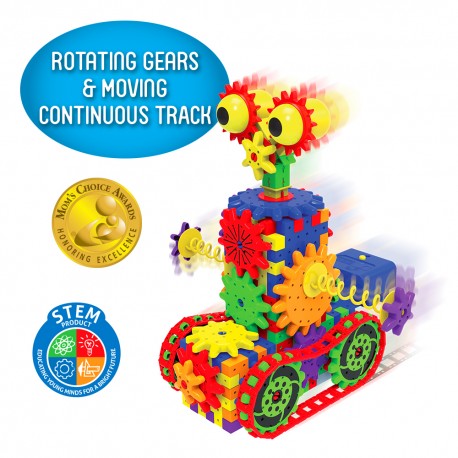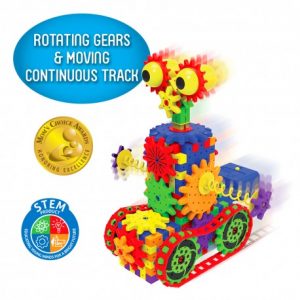 TECHNO GEARS DIZZY DROID Kids love to construct, and the Techno Gears Dizzy Droid is the perfect way to encourage them to build. With its 80+ colorful construction pieces, power motor and more, this kit includes everything your child needs to build his own droid with motorized gears. The mechanics of the droid include gears and will introduce a child to the science of gear ratio. Because the Techno Gears Dizzy Droid challenges problem solving skills, expands mechanics and engineering knowledge and inspires creativity, it aligns with the Science, Technology, Engineering and Math standards (STEM).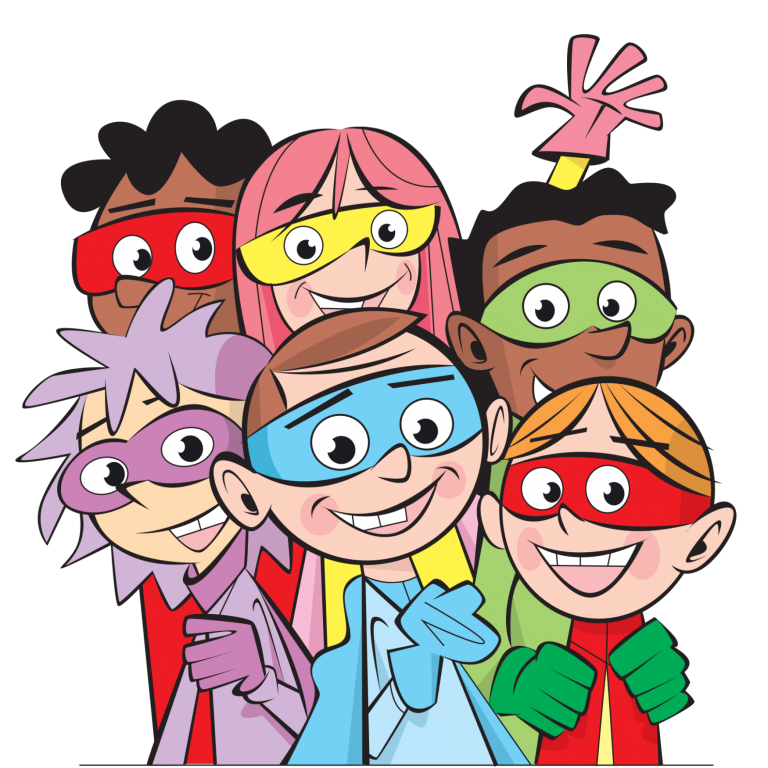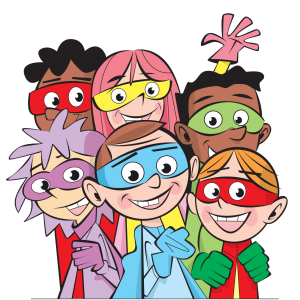 Super Me! is an emotional intelligence game that includes elements of kid-favorites like Memory and Matching! With easy set up and taking turns matching the situation to the emergency, you can reinforce social skills like making good choices, helping others and having empathy. Super Me! is easy to learn and a fun game for two to four player, four to six years of age.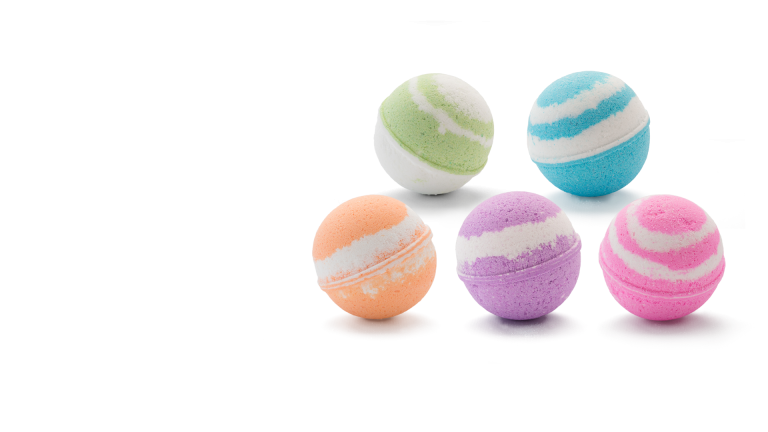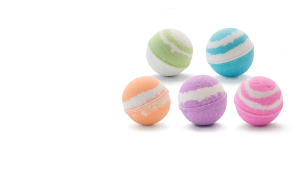 Fizzy Magic -these  kid-friendly bath bombs with a difference deliver new fun & learning to bath time. . . AND BEDTIME.  Each Fizzy Magic Bath Bomb comes with a clue to guess… and once that surprise appears, the play goes on with a toy and fun fact.  PLUS the experience continues with a story — perfect to start in the bath and continue into bed.It's a seamless bath-to-bedtime ritual! Two different animal-themed collections (Sea Life and Farm) available.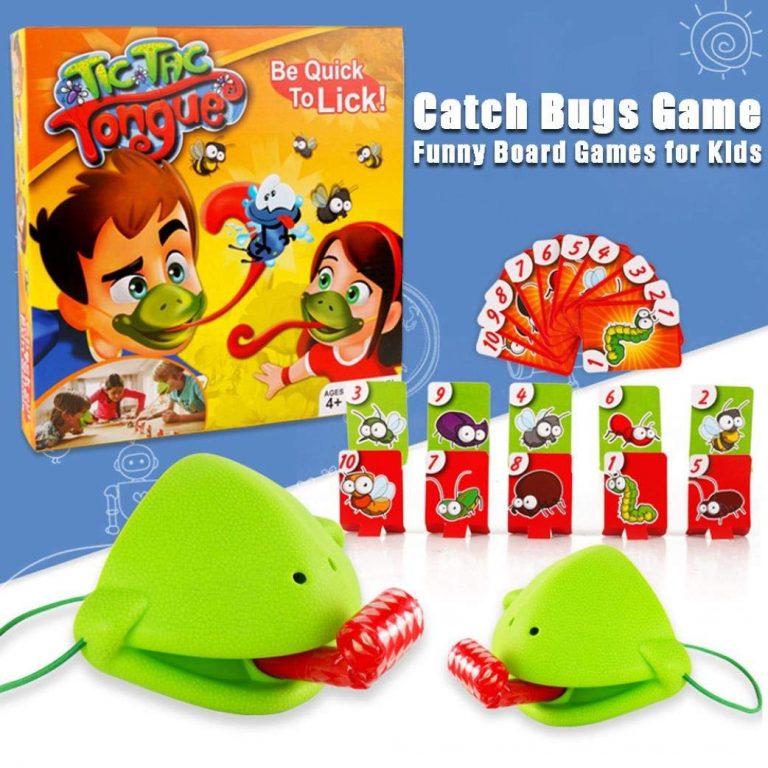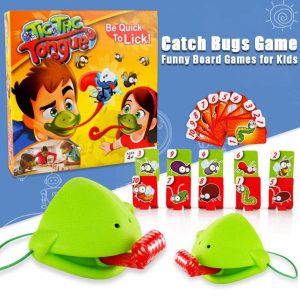 Tic Tac Tongue– Encourages number recognition, coordination, imaginative play. Wonderfully playful and creative.Blow through the tube in the mask to shoot the tongue out Flip over a number card to decide which target card to aim for Gane that are great fun from children to adults.Perfect for social and family bonding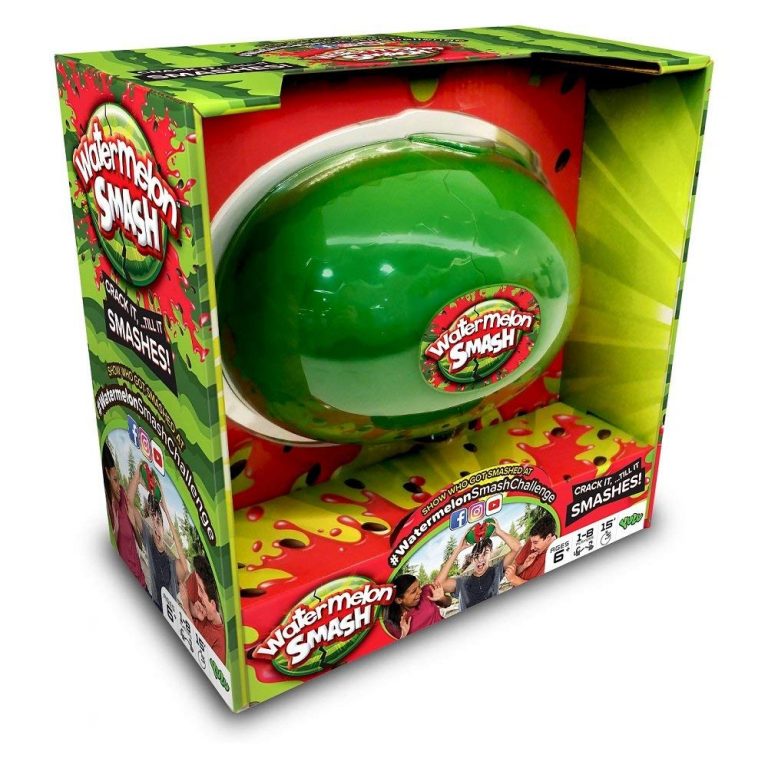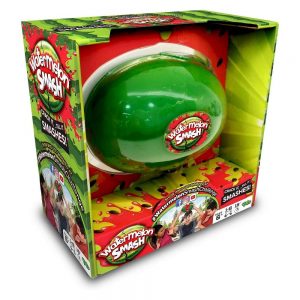 Watermelon Smash – A Suspenseful Game in which You Never Know When The Watermelon Cracks and You Lose.