Looking for the perfect gift for someone who loves to travel? See what we have found that we think would be a great gift. Check out this year's Holiday Gift Guide for Travelers.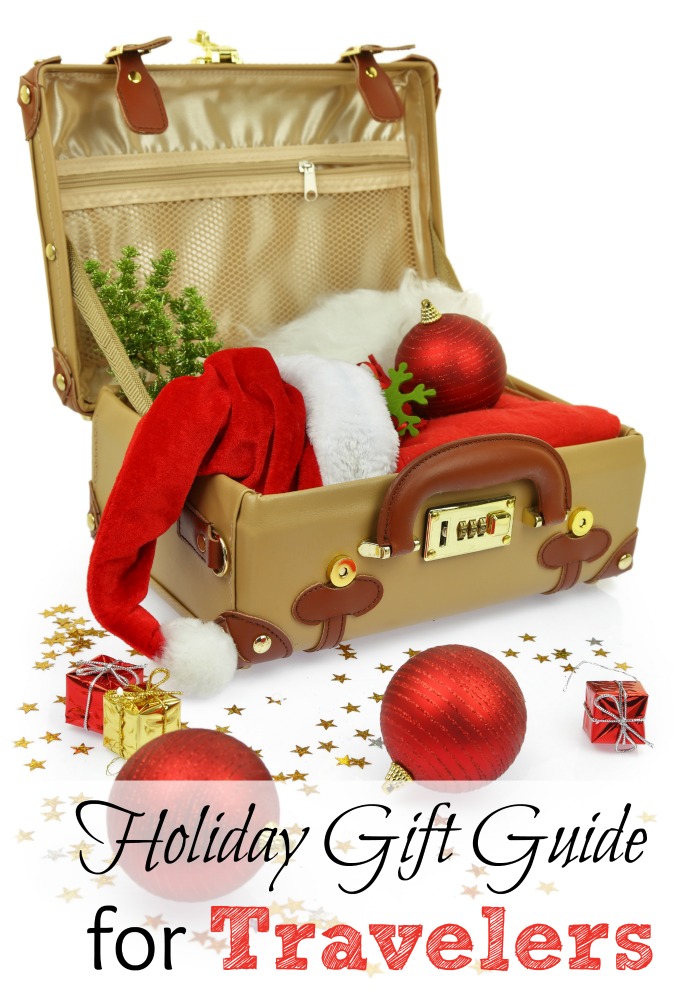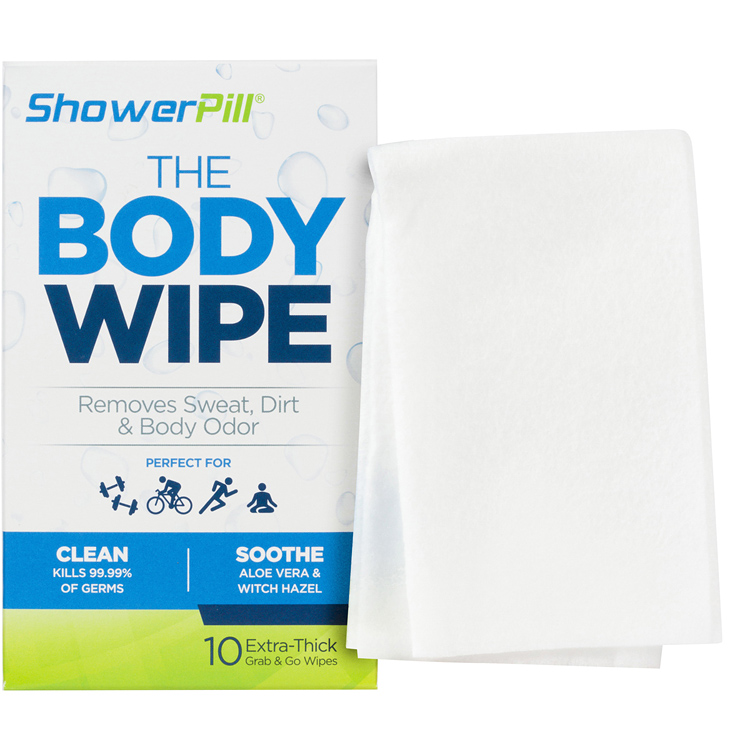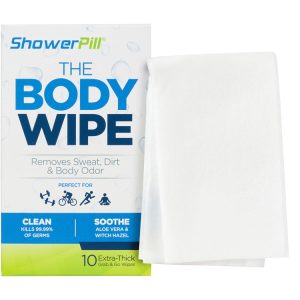 Shower Pill: For when you just got off of a long flight and are feeling not-so-fresh, ShowerPill Body Wipes have got your back. Keep an individually wrapped and compact ShowerPill Body Wipe in your carry-on or luggage so you can wipe down and clean up – especially when going straight to a meeting or vacay activity – and there's no shower in sight.
The ShowerPill
Body
Wipe is an extra-thick disposable wipe that works like a washcloth to clean your entire
body
when you don't have time or access to a shower. Plus, it's anti-bacterial, so you're not just masking sweaty germs, but you're actually removing them (along with dirt, sweat and
body
odor). Created by athletes, the high performance product was designed for busy folks of all ages and lifestyles…and it's an essential item for any traveler looking for a product to make his/herself feel fresh and clean, anytime and anyplace. *Alcohol/paraben/sulfate-free.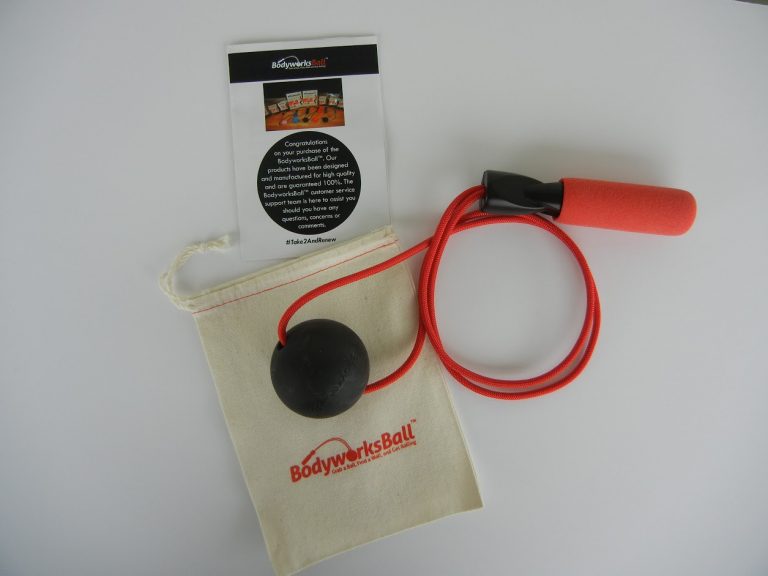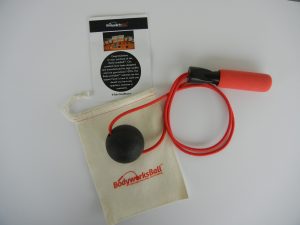 Bodyworksball:
A portable self massage tool for instant relief of neck cricks, shoulder knots, and relief to sore aching hands and feet. A great way to counter the ill effects of sitting and "Tech Neck" from sitting hunched over tech devices, and aches and pains from work travel. It was originally designed for elite pro athletes to use when traveling, which required a special non marking rubber, to not damage the walls of hotels.  Weighing only 8 ounces, it packs easily and allows each person the ability to give themselves a full body massage 24/7.  When you are traveling and sleep "wrong" or have aches and pains from lifting luggage thru TSA, the
BodyworksBall
provides instant relief on the spot.  Just like the iphone replaced the computer, phone & camera, the
BodyworksBall
replaces the massage chair, back-knobber and stretching straps. It is the perfect gift for the hard to shop for boss, coworker, golfer, weekend warrior and business traveler.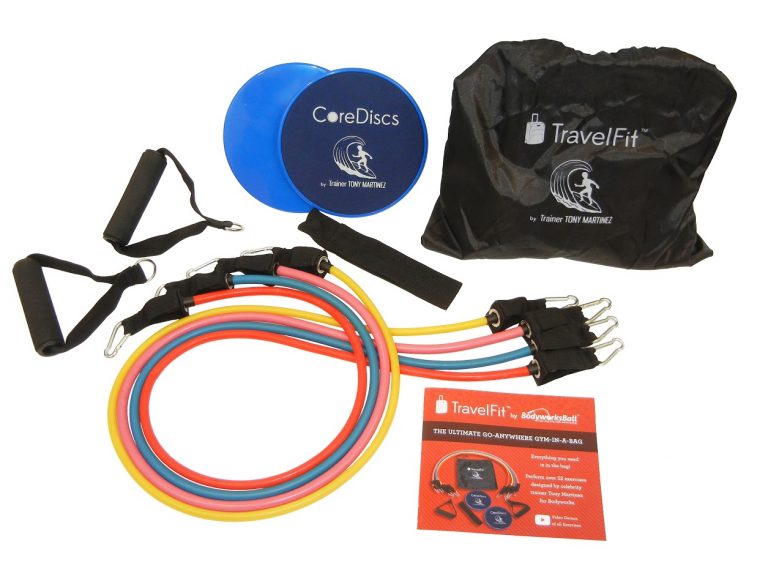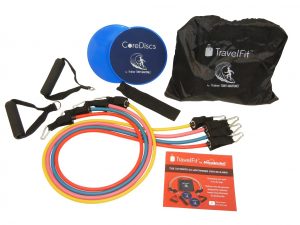 TravelFit – Stretch.Flex.Breathe.Roll.  Which is all you need to stay healthy when traveling, all in a carry bag weighing under 3 pounds. Exercise bands, a door anchor, core discs and 52 video workouts (that you can view on your phone – anywhere) designed for BodyworksBall by the trainer for Janet Jackson, Steve Harvey, Britney Spears, and more.
Positive Power Bank All-in-One Charger: Ok, I was so blown away with this charger, I had to do a video. Serious, this is the best charger I have ever had. It is the size of my iPhone 7 Plus and can charge my phone up to 2 times.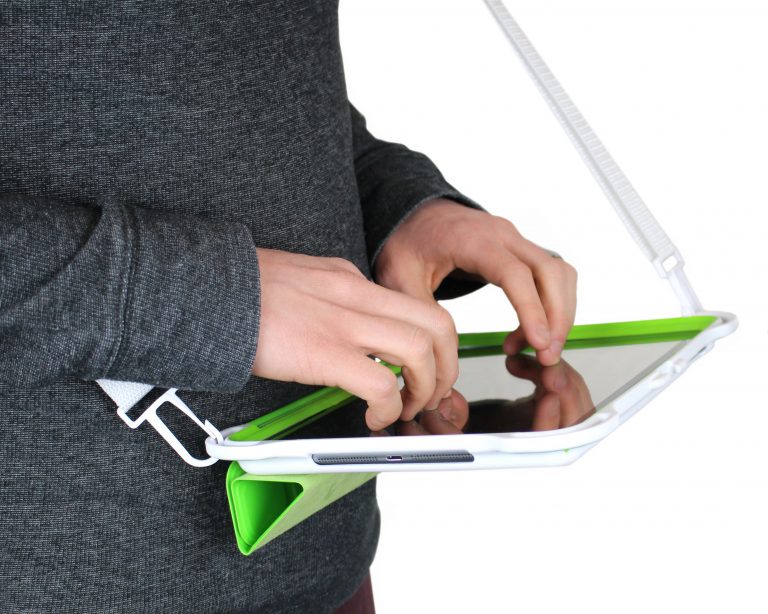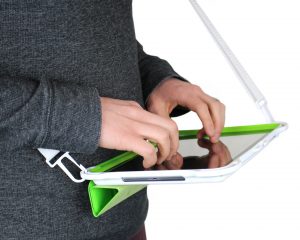 Zoodi, is a patented design that includes a strap to allow users to type with both hands with the tablet propped up on their abdomen instead of holding the device in one hand while typing with the other.  This protective case allows for hands-free usage, while also protecting the tablet from dropping. From now through December 31, your readers can receive 40% by entering coupon code – HOLIDAY2017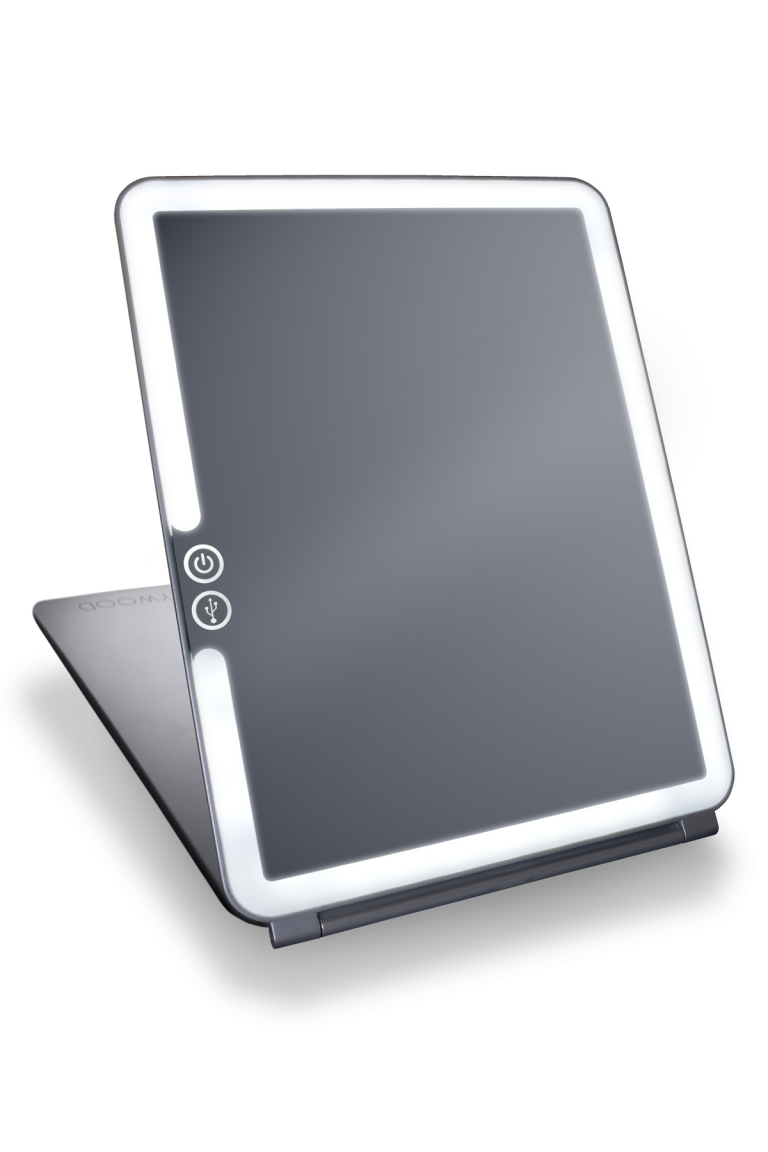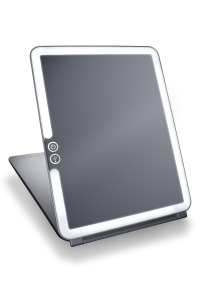 Platinum Travel Vanity: Imagine if you are on a plane and want to arrive "well rested and impossibly fresh" in the words of the OG fashion and beauty blogger, Carrie Bradshaw from Sex and The City. Well, simply pop the seat tray down, reach into your travel tote and pull out your Vanity Girl Travel Vanity in its plush pouch.  Press the On Button, dim up or down as you like, and start slaying. Get ready from some side eye from the person next to you, but they're just hating because they wish they didn't have to wait in the bathroom line to use the gen pop mirrors.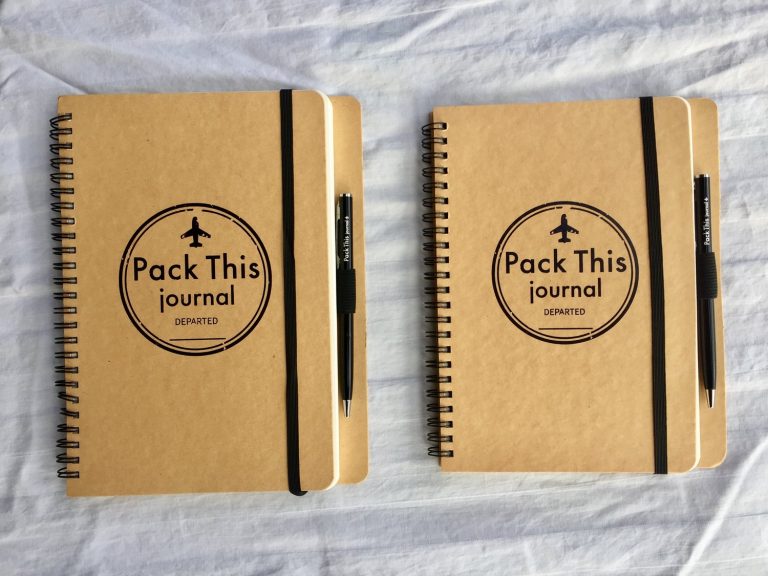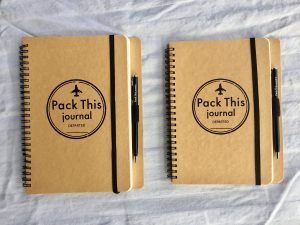 Pack This Journal will combine the idea of a journal, along with the glue and pen so you can add the items you collect from any trip. It doesn't matter if you have been a journaler in the past, or don't know what to collect. This journal is unique to YOU, and helps you remember to keep and collect those little items. The pages offer you space to write, doodle, glue, and track every moment of your trip. The lines are there to keep your organized, but disregard them if you need. This is your journal, do with it what you want with it.
Nomader Collapsible Water Bottle: No more spills in your bag. The patented screw cap and lid design ensures a secure airtight seal. 100% health safe materials, free of BPA, BPS, phthalates, and other harmful leaching chemicals. Made of flexible, shatterproof silicone, Nomader bottles are tough enough to survive those accidental drops. Designed with unique features and vibrant colors, the Nomader bottle was crafted to look as good as it performs.
Psi Bands are stylish, acupressure wrist bands, a medical device, for the relief of nausea due to motion/travel sickness. They are drug-free (i.e. don't cause drowsiness like over the counter medications), fashionable/FUN colors, adjustable for personalized comfort and fit, and affordable. Up to 90% of the population suffers from motion sickness.Scientific studies support the use of wrist acupressure in the relief of nausea due to motion sickness.
The Edge of the World: A Visual Adventure to the Most Extraordinary Places on Earth Hardcover Photos and stories that will stop you in your tracks Created in partnership with Outside magazine for its 40th anniversary. The gripping stories behind some of Outside's most iconic images. More than 140 of the best adventure photos ever featured in Outside.

Reinvented Microfiber Beach Travel Towel with Water-Resistant Corner Zip Storage Pocket Conceal Valuables- It is quick dry, lightweight, absorbent, and sand resistant.  EXCLUSIVE STORAGE FEATURES: keep your valuables safe & concealed with the 1st travel towel with built-in, water-resistant, zipper pocket & pouch to store your phone, keys, wallet, passport, even snacks; includes a sewn in name tag to prevent lost belonging.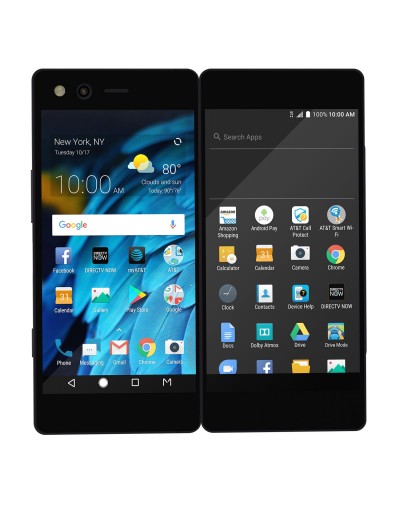 Axon M ZTE's New Foldable Smartphone With two screens, and four ways to use them, the Axon M is the first phone that doesn't make users compromise on what they want out of a phone. Use two apps on two different screens, at the same time. Fold the device on a table for easy viewing on two separate sides. When extended, stream video, email, and play games on a full 6.75-inch Full HD display. Use it as a traditional smartphone that's easy to use and hold in one hand. Available exclusively through AT&T for $24.17 for 30 months.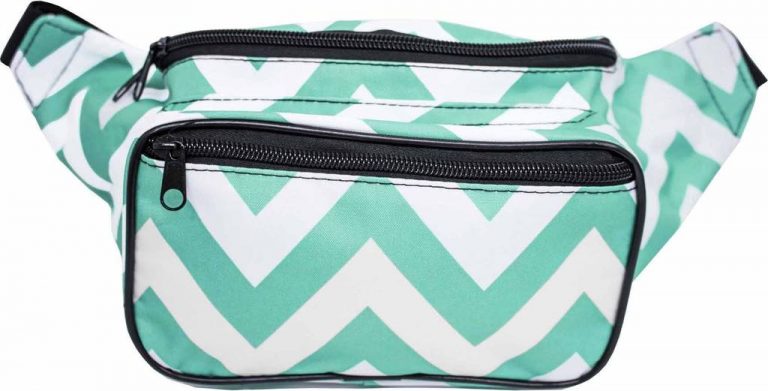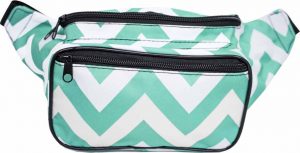 Chevron Fanny Pack:  Fun style for music festivals, theme parks, working out, dog walking, hiking, travel, parties, biking, Christmas white elephant gift, and running around town. Ultra-lightweight and comfortable waist pack so you hardly notice it's there.

Tinggly gift is a one of a kind choice voucher that allows a lucky person to choose one activity from 440+ of the world's best experiences in more than 100 countries worldwide! Tinggly is a flexible new way for you to buy an experience as a gift. All experiences are completely flexible, meaning that you can redeem them against any one of hundreds of different experiences. Vouchers are redeemable for up to two years and can be used in more than 100 countries worldwide!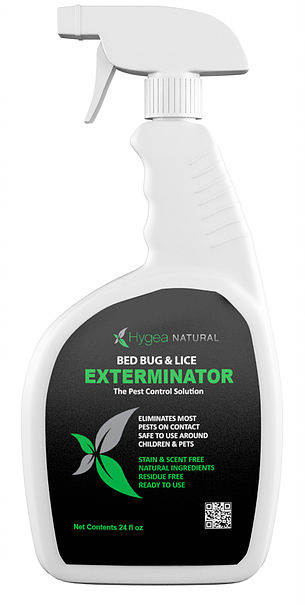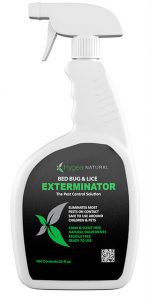 The Hygea Natural 24 oz bed bug spray is a must have product for homeowners and bed bug exterminators alike. It is designed their bed bug exterminating spray to be a powerful yet safe product that would be easy for anybody to use in the battle against bed bugs.

diskAshur² hard drive – This portable 2.5" hard drive is perfect for those wanting to keep data/photos secure, is available in a choice of colors and available from 500GB – 5TB. This is a military grade portable hard drive. Perfect for saving all the pictures of your travels.