Compensation and products for review were provided by Hickory Farms via MomTrends. I received a free sample of the product for the purpose of this review and to facilitate a giveaway.  The opinions expressed herein are those of the author and are not indicative of the opinions of Hickory Farms.
I remember as a kid wondering why we did certain things. Things like always watching a certain show on Christmas or eating a certain thing. Some of the things we did each year we things that I didn't love. Things like getting dressed up, then going to my uncles house was not something that I loved. As a kid, it made me wonder why we had to drive so far, wear things that I hated, and be in a house with so many people. Now, as an adult, I know it is because those traditions matter. Heading to a family members house and seeing everyone at Christmas, is the one time of the year that we all make an effort to get together. All of those traditions give us a connection to our past, to our memories.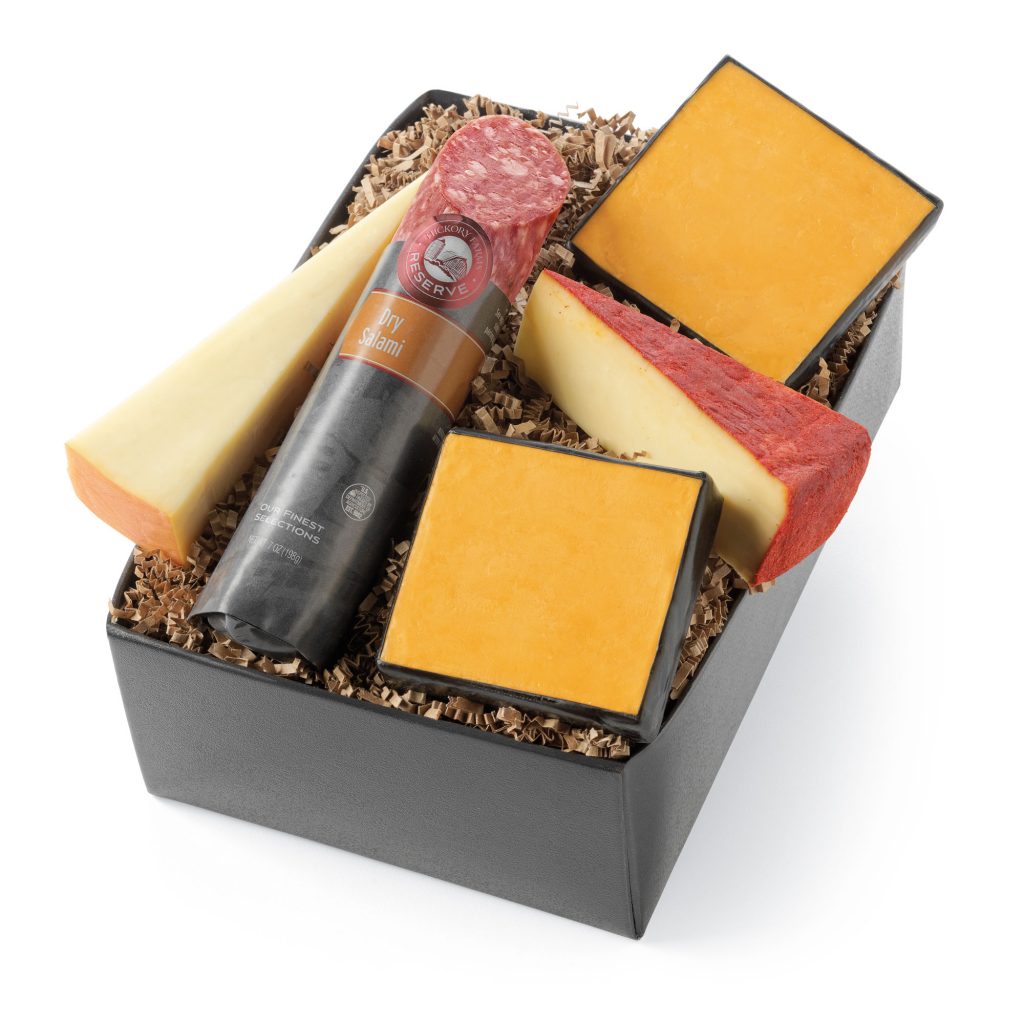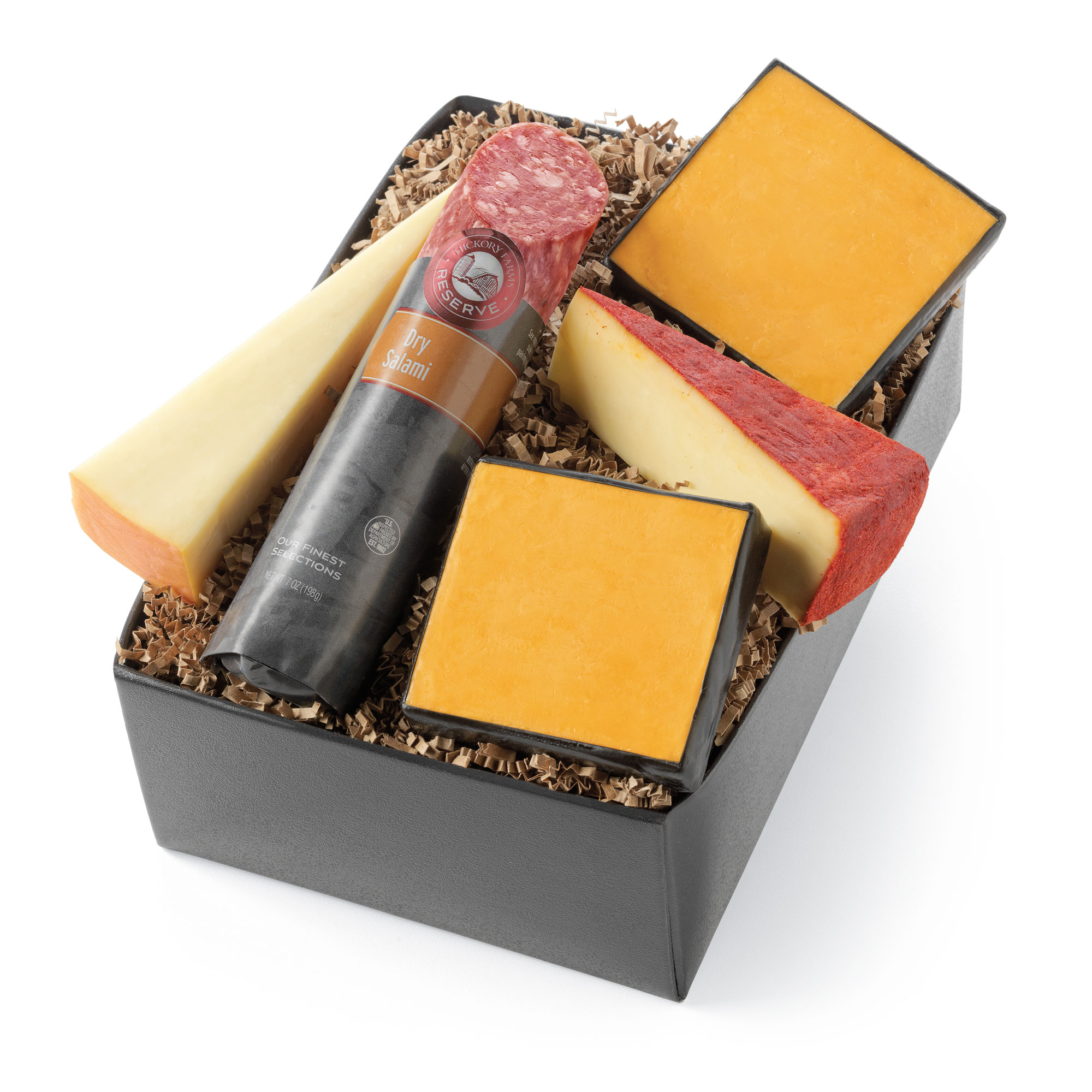 Something that I loved as a kid, and I certainly love now, is at those family get togethers there was always a ton of food. There were things you knew would be on the table; My grandmother's scalloped potatoes, my aunts pumpkin pie, my uncle's Christmas ham, and someone would always bring Hickory Farms.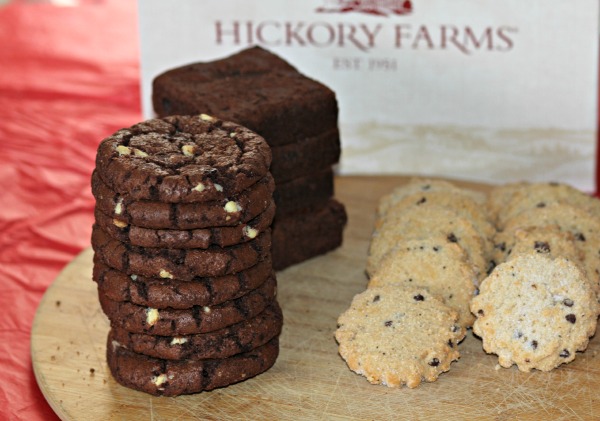 Hickory
Farms
has always offered a wide variety of products that work great as a gift or as something special to have as snacks while spending time together. There is a wide variety of food gifts that are perfect for any budget and can help you check off everyone on your list.
Hickory
Farms
 Signature Summer Sausage has been awarded the Masters of Taste Gold Medal for Superior Taste for having the #1 Summer Sausage in America. In addition to the traditional savory boxes, there is also great tasting desserts. New this year is White & Dark Chocolate Peppermint Bark. And don't forget the cookies. OH THE COOKIES!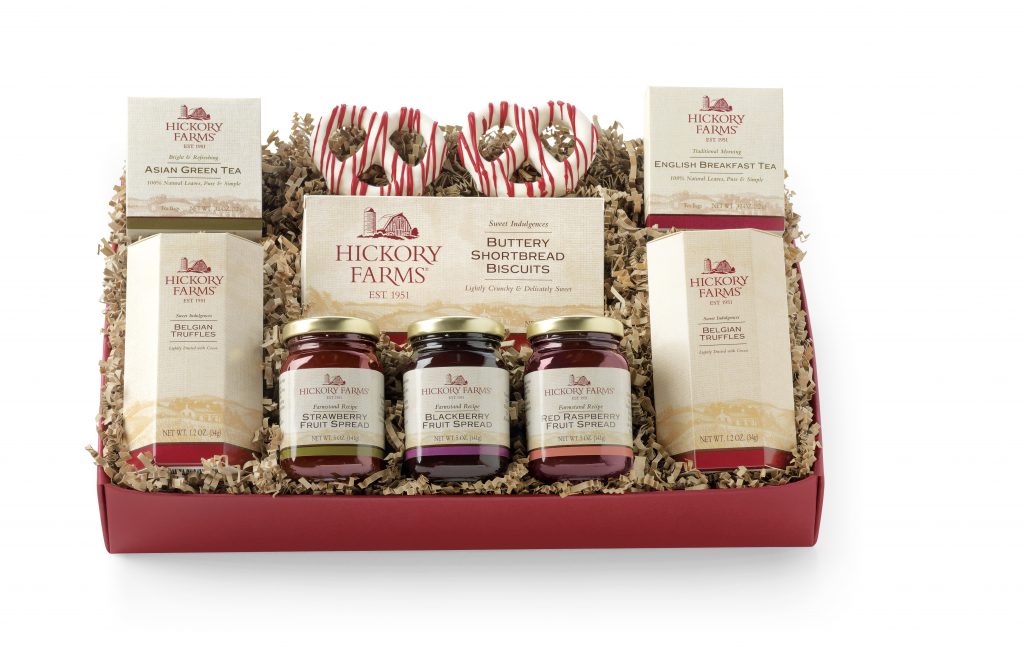 Hickory Farms is a company you can feel good about giving to others. Hickory Farms is a supporter of No Kid Hungry®. No Kid Hungry is, working to end childhood hunger in America by ensuring all children get the healthy food they need every day. Hickory Farms has contributed more than $4 million to No Kid Hungry since 2008.  For every Signature Party Planner purchased this holiday season, Hickory Farms will donate $5 to No Kid Hungry. As a supporter of the U.S. Armed Forces, the company provides year round complimentary shipping on select products to military addresses across the globe to ensure families can send loved ones warm wishes and a favorite taste from home.
What are your holiday traditions? Are they things you always do or always have that bring back memories of past holidays?