When I was heading to Mount Airy last week, I needed some nice clothes to wear. So like I always do when I need clothes, and do not want to go shopping I head to my BFF's house and borrow hers. She is a shopping queen and always has more than enough to pick from for every occasion.
As we were looking through her closets, yes she has more than one, there was this homecoming dress. While she has been out of school for many years, she had one hanging her closet. Turns out it was for her cousin. But it got us to talking about it. This dress was beautiful. It was bright pink, flowy with sparkles and spaghetti straps. And it screamed Serenity.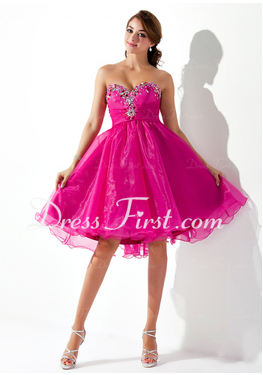 While my boys are in high school, they have not had much interest in the formal dances. So we have not had to do any kind of shopping for them when it comes to formal wear. But I know without a question, Serenity will be all over the very first formal dance, and every single one after that. She is my girly girl and loves dressing in beautiful dresses for everyday, so for something formal, she will be in the fanciest dress possible.
This leaves me at a loss. I am not a girly girl and I am only just starting to get into fashion for myself. Even then it isn't things like this. If I can get myself into something dressy that I can still stand it is a good day. My daughter would wear a dress like this to school everyday, even the playground if I let her.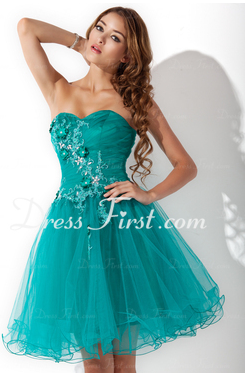 I only have a few years until I am into the world of formal dresses for dances, proms and homecoming. I need to learn to come to terms and understand this whole world. I have a feeling that sites like DressFirst will be my saving grace. They offer beautiful dresses, all broken down into categories, even length which is important to me, that I can navigate to find the dresses that Serenity will love. I was always terrified that the dresses would cost an arm and a leg and leave me wishing my daughter would not want to go. I am seeing that the dresses are not so outrageously priced to be unreasonable.
Someone please tell me that I can do this and help my daughter look stunning without losing my mind. Do you have girls who have been through this? can you please give me a pep talk. tell me how you navigated it.