This post is brought to you by Honey Bunches of Oats Greek Honey Crunch. All opinions are my own.
I am not a morning person. I am not a breakfast person. I have always found it hard to eat first thing in the morning. But I know how important it is. I am all over the kids to make sure they eat a healthy breakfast and certainly not one full of sugar. So I do try to set a good example. I try really hard to find something that appeals to me, that is very quick and easy, and actually tastes good. But is also healthy because when I eat my junk food honestly I want to enjoy it usually, at night.
I was recently sent some of the brand new  Honey Bunches of Oats Greek Honey Crunch cereal from Post. I worked them recently on a fun new cereal for toddlers, and since I know that most of the Post cereals rock, I thought I would give this new one a try.
One of the few cereals I do love is the Honey Bunches of Oats with Almonds. I found it when I was pregnant with Serenity and buy them whenever I want to have some cereal. Now the new cereal,  Honey Bunches of Oats Greek Honey Crunch, has the one-of-a-kind unmistakable crunch of the traditional Post cereals, new Honey Bunches of Oats Greek Honey Crunch also mixes in the perfect combination of crispy whole grain flakes and two tasty, crunchy granola clusters made with real Greek yogurt.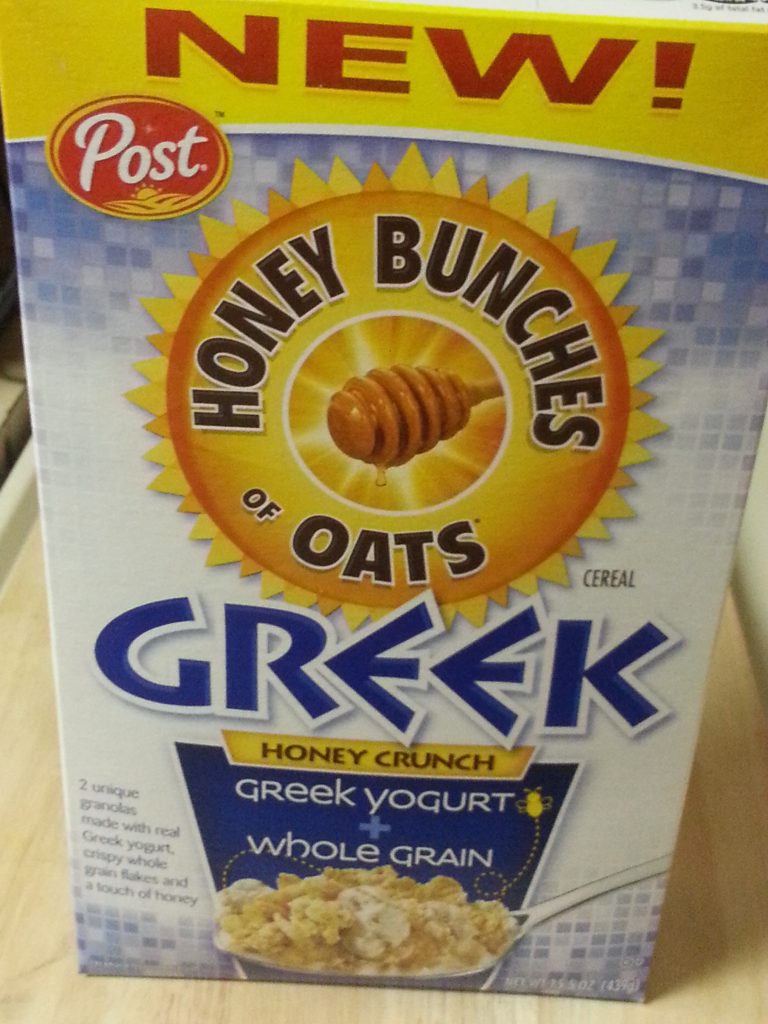 Nutritional Information:
33g of Whole Grain per serving – over 2/3 your day's whole grain

Serving Size: 1 Cup

230 Calories

Heart Healthy

Provides 12 essential vitamins and minerals

5g protein per serving

(0g trans fat, 1g saturated fat, 0mg cholesterol per 

serving)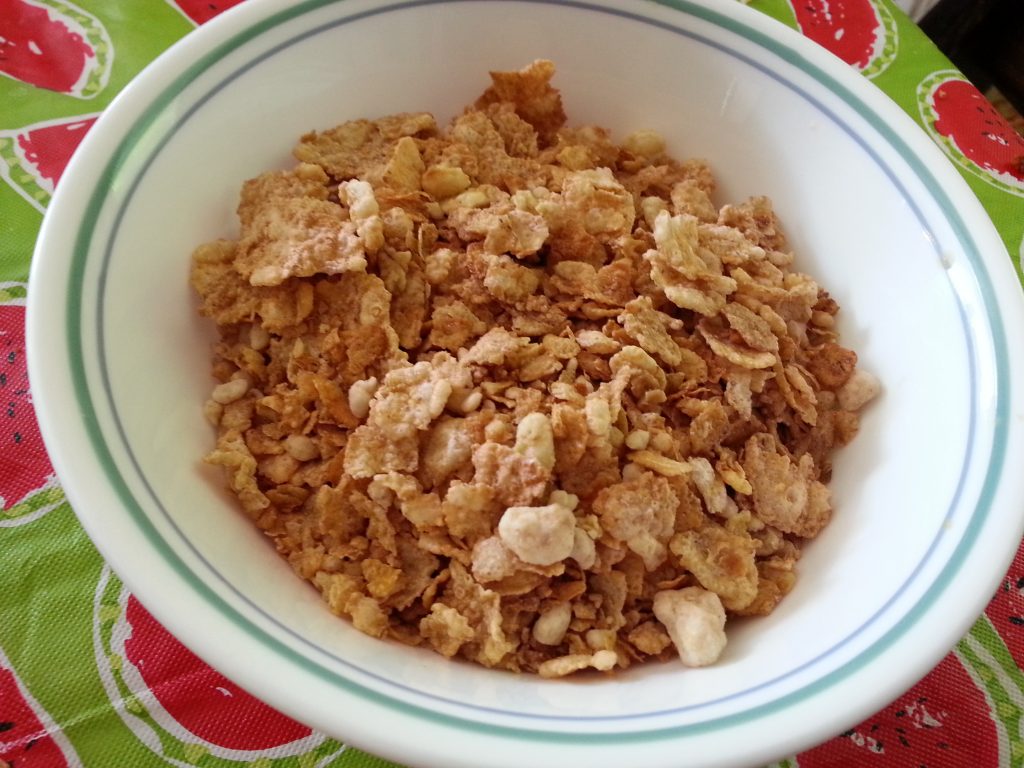 I was happy to find the new addition to the Honey Bunches of Oats family is just as great as the ones I know and love.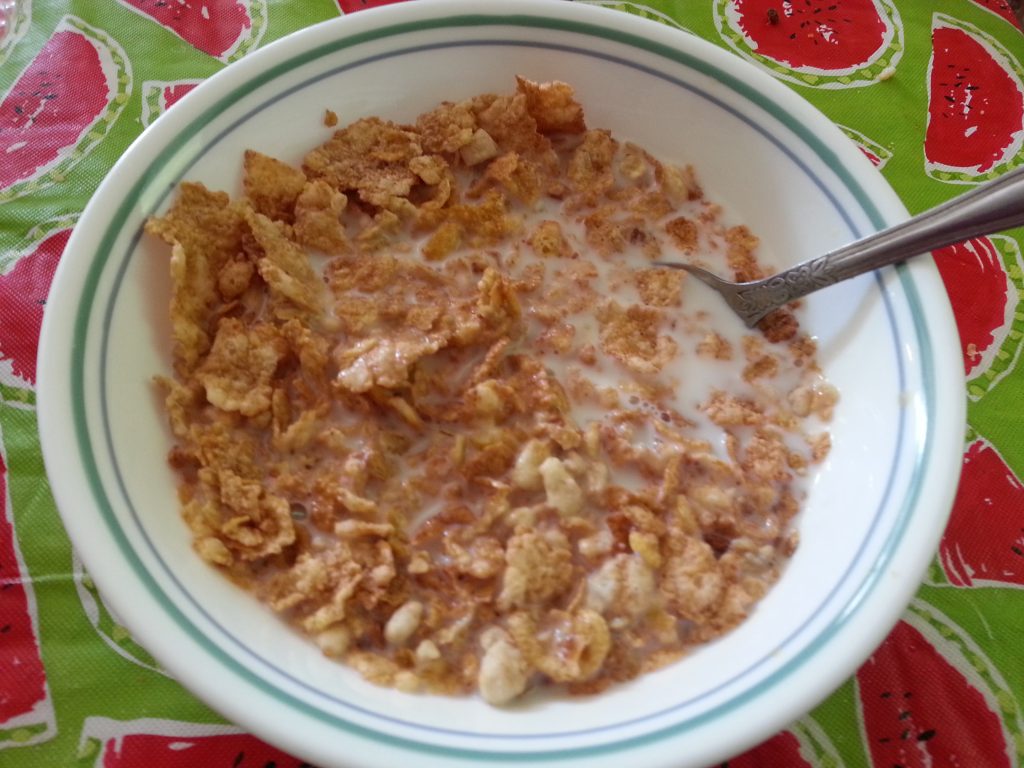 Are you a morning person? Do you like breakfast? What is your favorite cereal?