This post is brought to you by my association with MomsAffiliate and does contain affiliate links.
I get asked all the time: "How do you work from home?" When people hear that I am a bloggers, first they want to know what it is. If you are reading this post, chances are you know what a blogger is and you know what a blog is. However, you might not know how professional bloggers, or even bloggers who are doing it as a hobby and just want to make a little extra money each month, make money.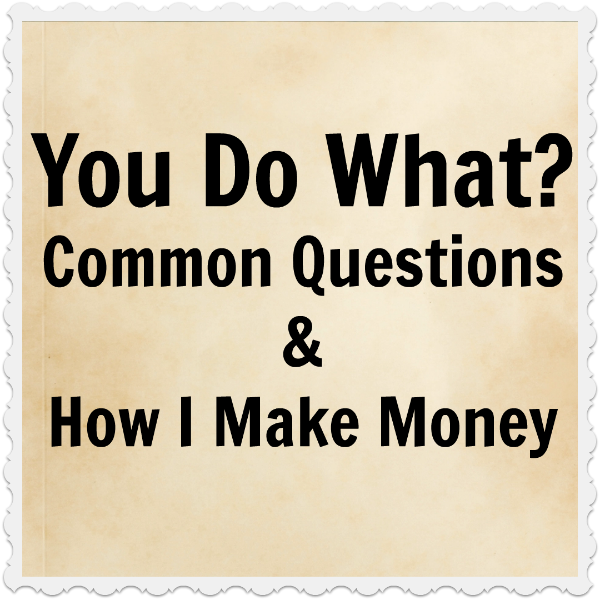 There are a lot of ways that bloggers make money.
Ads: Bloggers can join ad networks, like the kind run by Google, Yahoo or some of the smaller lesser known companies. These ads pay on how many visits a blog gets. Bloggers can also sell ads directly to companies.
Sponsored posts: Sometimes companies want bloggers to review their products but sometimes they want bloggers to just help get the word out about their products or services. These are sponsored posts. When a blogger feels that the information is something that the readers will enjoy or use, they might decide to accept the offer and share it, for a fee.
Affiliate Programs: Another way to earn money from a blog is by using affiliate networks, like MomsAffiliate. These networks connect bloggers with companies who want people to promote their products and earn a commission from the sales. These are companies like Zulilly, that offers great products at a low price and you earn a set amount per lead, Pillsbury which offers a set amount per lead, and diapers.com, which offers a commission for each sale.
While there is a lot of money to be made with affiliate marketing, there are different methods. There is a soft approach, like if a blogger is reviewing the company itself or a product/service that the company offers. People like this method better because it feels natural and genuine. There is also a hard approach, which there is nothing wrong with, but it is a more direct, Here is the products or sales. Depending on the products or if it a sale, this might be more effective.
But most important, no matter what the affiliate network, bloggers need to make sure it is something they truly support because otherwise, their readers will not value their opinions or recommendations.
There are other ways that bloggers earn money but these are the top ways. Have you wondered how bloggers earn money, or wondered about what affiliate network to choose before?