I received the Let's Play School Dolls set by Nenuco for review. All thoughts are my own.
My girls love to play school. For a while, all I heard about is how when they grew up they were going to be school teachers. I loved it because they would use their imagination but they would also teach. So Serenity would be teaching Willow and when it was Willow's turn she would teach. It was a great way for them to practice their skills.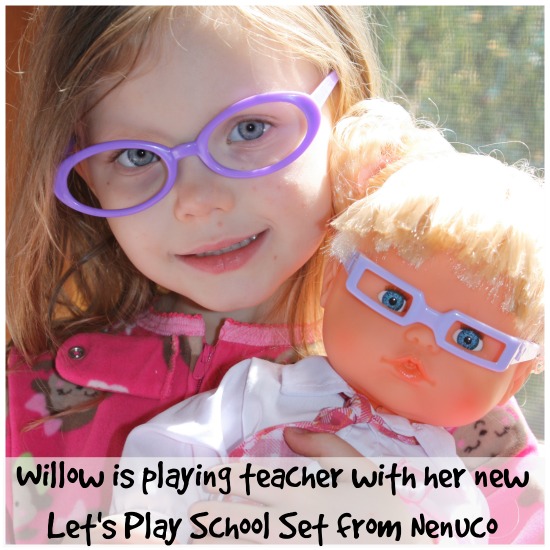 When I heard about the Let's Play School set by Nenuco I was thrilled. Since my girls love to be the teacher and play school, but not always at the same time, this was a great way for them to teach and have someone to teach to, even when the other doesn't want to play.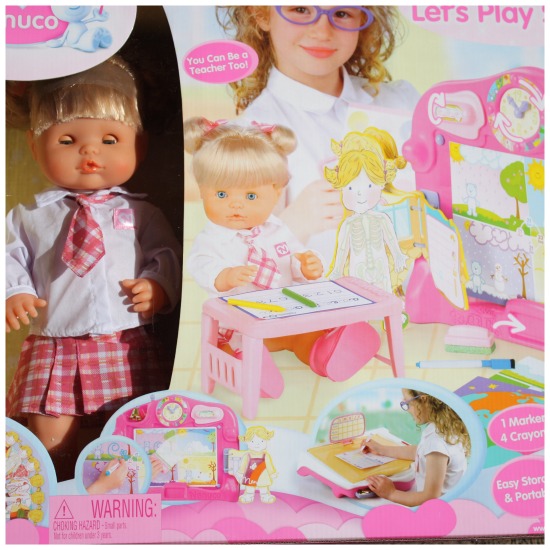 But it is more than that. It is not uncommon for my girls to bring out their dolls to play school with. The love to have a full classroom. But not only does the Let's Play School set come with a cute doll to teach too, and also just play with it comes with great extras that bring playing school to life.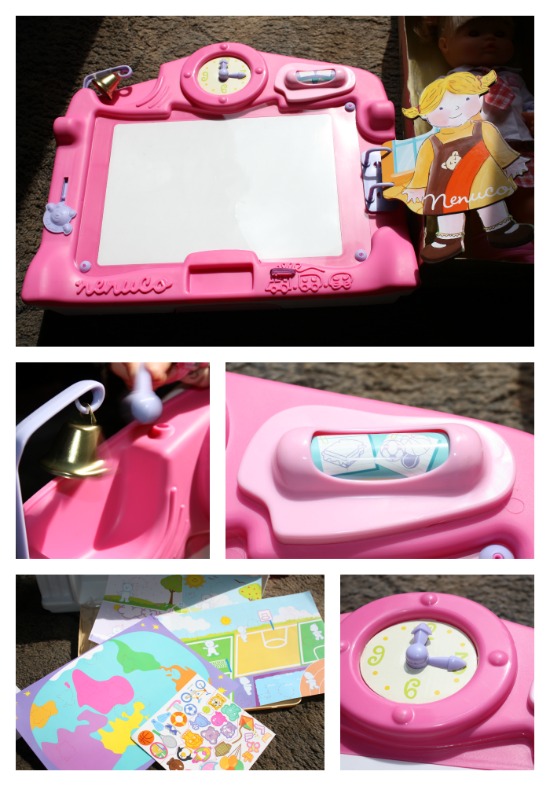 The set has a fantastic carry all that has a fun bell to ring to announce that it is school time. It has a body part doll person shaped book that shows the inner workings of people. It comes with a dry erase marker and has a special pouch to add the included worksheets into and it lets the kids draw on the work sheets while not ruining the sheets. All of the items in the school set are fun to play with as a teacher or just to play with.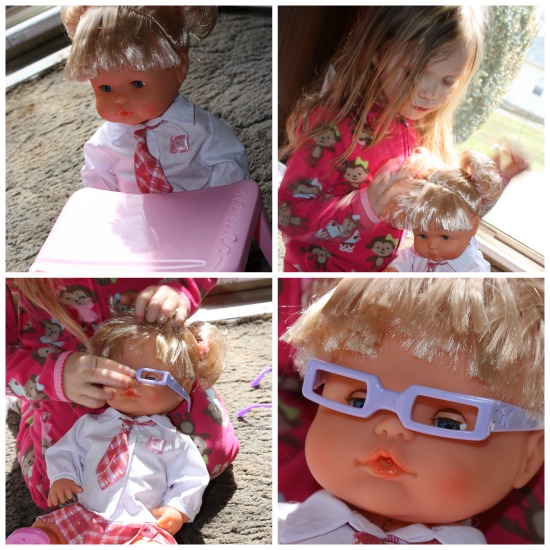 It also comes with glasses for the teacher and matching classes for the doll. Because for some reason all kids seem to think that glasses makes the teacher smarter. I love that the glasses are just plastic frames, because my girls are always trying to steal my older boys old glasses that are waiting to be donated, and I do not like them putting them on because of the lenses in them. The glasses are also great because they are designed to clip together so that arms of the glasses come off. Meaning that as they get stepped on, they just come apart and we can easily put them back together, compared to being stepped on and then being broken.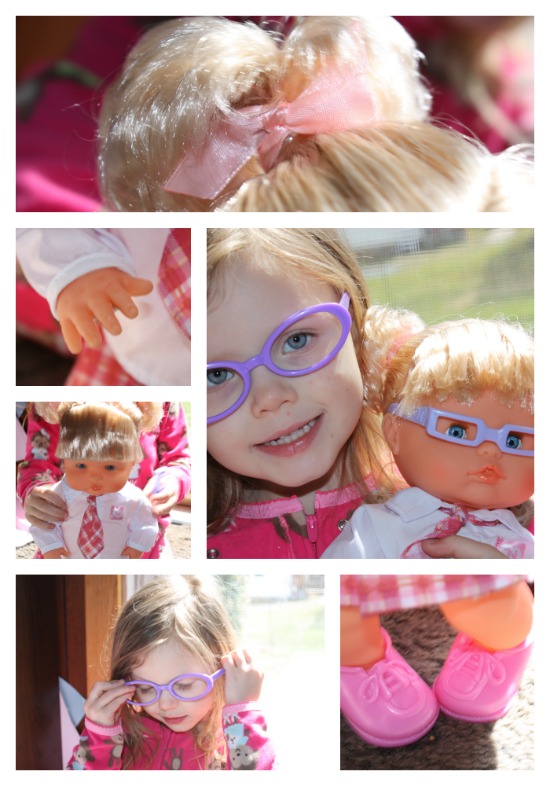 The doll is also fun to play with. It has a desk to sit at, plus the glasses to put on, and she is a cute as a button. Willow loved playing with her with and without the school set.
The Let's Play School dolls, available for $39.99, is for sale at WalMart.com and other national chains, online, including Amazon, and on store shelves. Be sure to connect with Nenuco on Facebook for some of their great giveaways.