I received samples of Halftee for review. All thoughts are my own.
So I have this beautiful little girl, who over the summer, grew 2 sizes and when from a little girl to this teenager who has her own sense of what she wants to wear and how she wants to wear it. Which is all great, but sometimes her choices and what I approve of are not on the same scale. As a mom, I don't allow half shirts and I don't allow shirts that are cut too low. I do allow leggins when her shirt comes down far enough. And no shorts or skirts that are too short. In her world, this means I don't let her wear anything!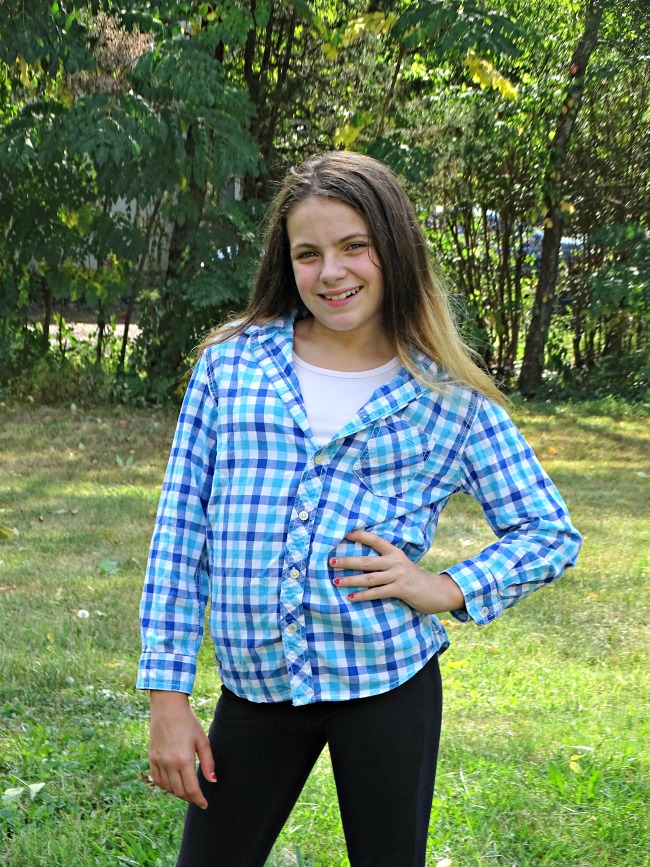 We have found a minor thing we can agree on. We recently received a sample of Halftee. It is a great way to add the layer, cover up those low cut shirts but not adding in extra bulk that girls hate. And because of how the Halftee is designed, you won't spend all your time pulling down the shirt you have under your shirt. The Halftee doesn't ride up out of place.
Halftee comes in girl and adult sizes, with several choices in sleeves styles. It is easy to find a shirt, or a few of them, to meet your, or your teen's needs. The Halftee can be worn under a long sleeve shirt like a second shirt; it can be added under a sleeveless dress or tank; and it makes packing for a trip easier because it is light weight and takes up less room.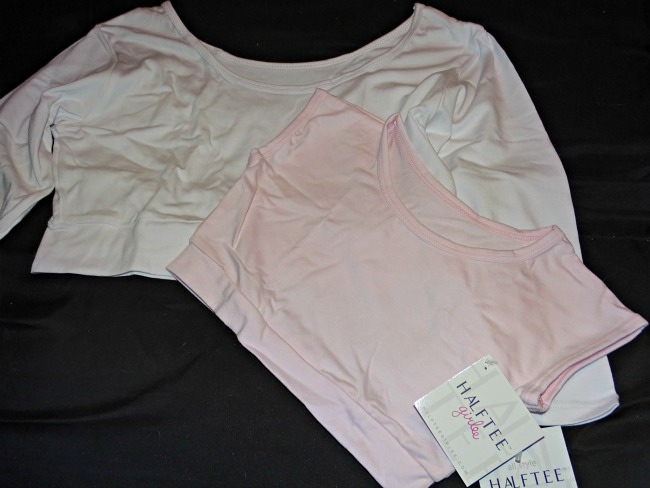 The Halftee is so soft, and if Serenity has her way, she would run around in just the Halftee. It reminds her of her crop top from cheer, but way softer. She loves the way she can layer it and it looks natural, but she doesn't feel like she is drowning in too many layers. No rolly-polly to many clothes to move feeling going on here.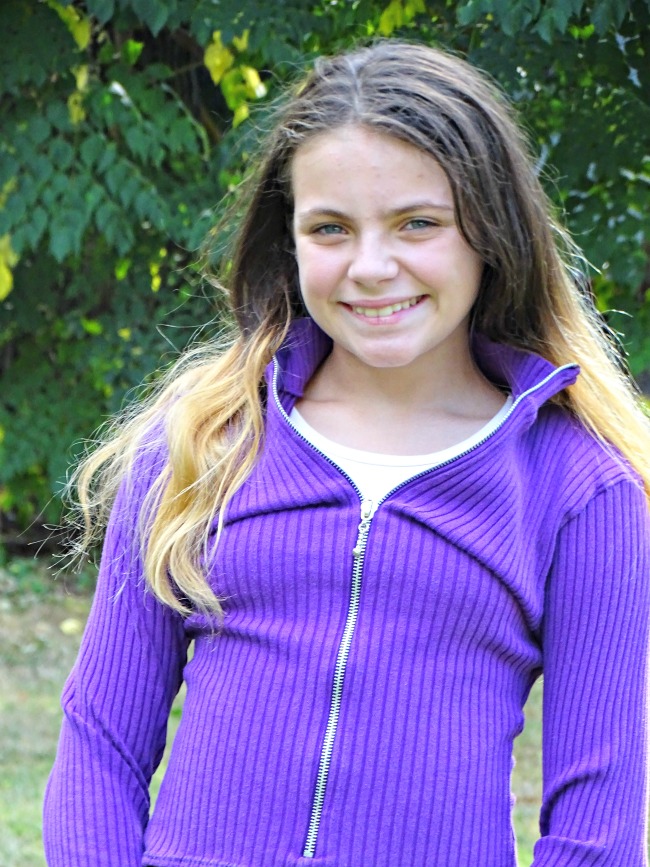 We are loving the great quality of the Halftee. It has eliminated some of the clothing battles in the house. See what it can do for your and your children's wardrobe.