Are you a "Breadhead"? What is a Breadhead, is probably your first thought. A Breadhead is someone who bakes, and bakes often. Cute term right? So a Breadhead is someone who goes from the occasional baker to the dedicated "love to bake" person who loves to bake, and often bakes so much, they are giving it away. A baker with a passion.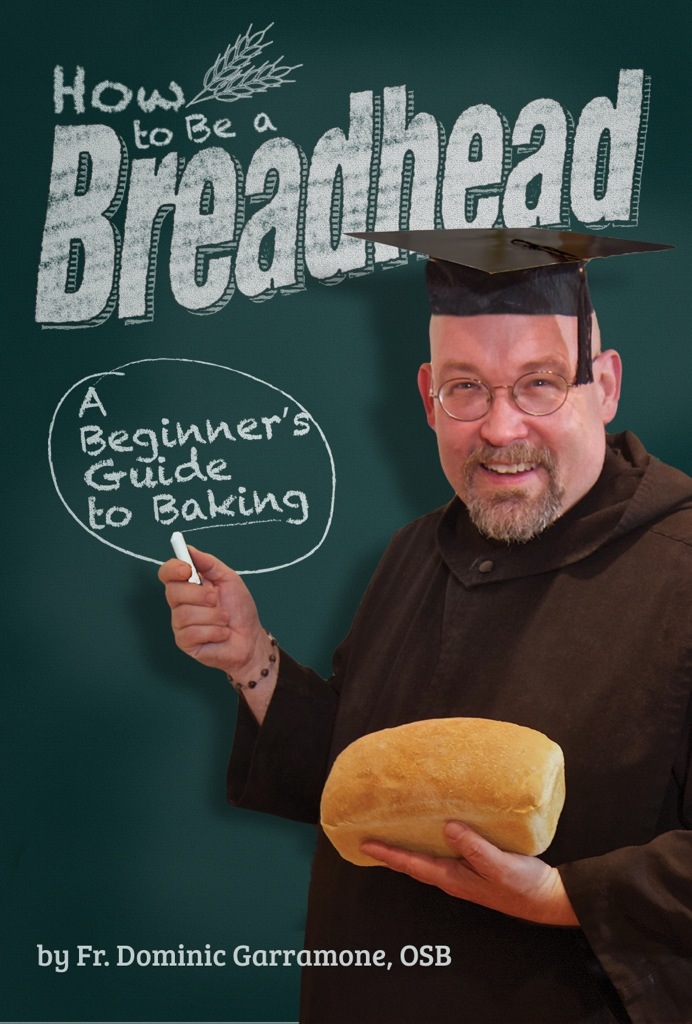 If you go online, you can find a recipe for just about anything you can imagine. But if you are new to baking bread, there can be a lot of information. You need to know about types of flour, what kind of tools you need (there aren't many, honest), how to knead the bread, and even things you can add to your bread. Ten of course you want great recipes to try out, and eventually make your own. It's is where, "How To Be A Breadhead, A Beginner's Guide To Baking", by Fr. Dominic Garramone, comes in to play. The beginning of the book is all about how to make bread. And then, there is the recipes.
The first recipe you get to try is your "homework" recipe. Have you ever heard of ice cream muffins? I hadn't either until I read my new Breadhead book. This simple and easy recipe will get you in they kitchen, and is so simple, seriously it is 2 ingredients. What better way to bake and get some instant satisfaction.
After you get your feeling of accomplishment, the book delves into real bread recipes. You will learn how to make a basic white dough. This is a standard recipe and is the base of many other recipes. From this basic dough, you can make pull apart garlic bread, yummy chewy dinner rolls, and even pretzels and pizza, all of which are in the book. If you like a wheat bread, there are recipes for that as well. The wheat dough recipe can then be made into slab braid, chop block, raisin and walnut bread or even ham and cheese braid.
After you have made the basic breads, there is a basic sweet bread recipe to try as we'll. Sweet dough can be made into crescent rolls, one of our favorites, cinnamon swirls and cinnamon rolls, and butterfly breakfast rolls.
There is nothing like fresh bread. These recipes are fantastic tasting and easy to follow. After reading "How To Be BreadHead" you will be baking like a pro in no time, even if you have never baked before.
So, are you a Breadhead? D you bake often? Which of these recipes are you looking forward to trying?