It's so important that we start thinking about how we can get the most out of life whilst we still can. So many of us are letting the months pass by, without fulfilling our dream, or doing anything remotely different to what we usually would. Think about it now, we're nearly at the end of May, which means this month is officially flying by. Yet so many of us are still in the same situation we were on December 31st, right before we promised ourselves that this year would 100% be different. So we're going to get you to do a little think back, and try and think of all of the things that you wanted to achieve this year. Even if you did not set yourself any new year's resolutions, there must have been things that you really wanted to change about your life, that you're still wishing you had. So, the purpose of this article is to get you thinking differently about life, and get you thinking about all of the things you'll regret if you don't change now. Life is moving too quickly at the minute to pass up on the opportunity to change your life, so let's get thinking about how you can make the most of it!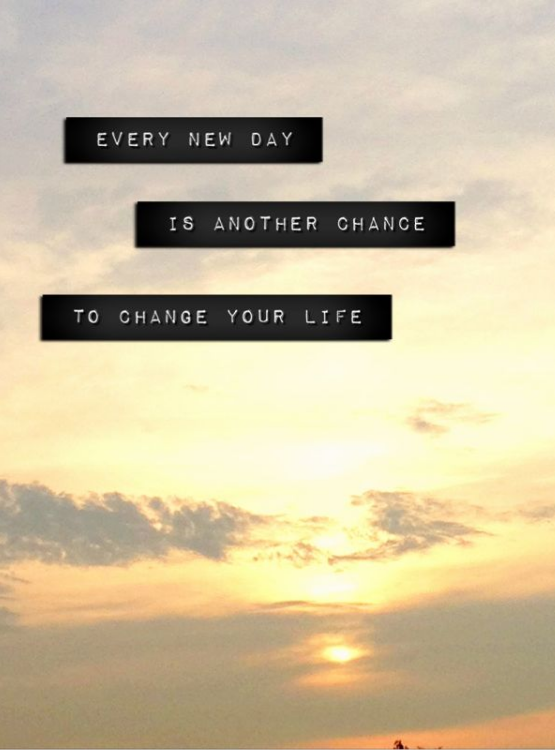 Changing Your Career Path
So we might as well start with the career, because we just know that it's one of the ways that so many people are hating on their life at the minute, yet it's one of the easiest things that you can change. It might not mentally feel like that, it might feel mentally draining to even go through the process of searching for a new job. But this is only because the perception of changing jobs is scary, yet it'll take you on a new journey that your life has been waiting for. So now the sun is shining, and the good vibes of the summer are here, we think it's about time that you found the motivated to get out of the job you hate so much, and onto something that you might actually enjoy as a lifelong career. If you know your job is completely dead end, then this is definitely the move you need to be making. So think about careers such as nursing, one you know is going to give your job security for life, rewards, good pay, and progression options. Yes, it might mean that you have to go into training to do it, but will this not make it even more worth it!? If you check out Baylor University Online, you will find courses that will put you on the right path for this sort of career. But if poop and blood is just not your cup of tea, then think about the many other rewarding careers that are out there, that could see you living a totally different lifestyle. So take a leap, leave that boring job you're in, and find out what living life is really about!
Changing Your Surroundings
This is something you're either going to have thought about a lot, or it's something that will never have crossed your mind. But surely there are people around you, perhaps friends or family, or just people you have mutual friends with, who have done something like we're going to suggest. Many people are the minute seem to be going over the countries like Australia and New Zealand to start a new life, and we can't really blame them. Australia is like the golden ticket of life, with everything just seeming to be better over there. The lifestyle, the weather, and the vibe are just all incredible. So many people are moving there to chase that dream lifestyle, and we really think you should consider it to, even if it's a move you make in years to come. All you need to have is something to offer the country, like a trade. Nurses are really in need over in Australia, and if you try to emigrate with a nursing degree and experience, well you'll be snapped right up. You have to think about the benefits this will have if you have kids, especially if they're young. They can grow up in a country that's better in terms of crime, education, and lifestyle. But we know that the factor of moving away from family and close friends is too hard for some people, but at the end of the day, you can make it all work. With them coming to see you, and you popping home every so often, it's not as hard as you think. Plus, social media is just a great tool for keeping in touch with people! So really think about whether you could, and whether you'd want to, build a life in another country!
Changing Your Source Of Happiness
This is a really important one, because so many of us will be able to admit that our source of happiness is from something else. Whether it be our family, friends, hobbies etc. But to really find your inner peace and happiness in the world, your main source of happiness has to be yourself. But we know it won't be, what with life being so stressful, and our minds throwing insecurities at us all of the time. So we would really recommend taking up a healthy lifestyle, and focusing on things like meditation and yoga. Not only does this do wonders for your body, but it helps your mindset so much. When you start to really get into yoga and understand the mental benefits for it, you watch your mood change. If you stick at it long enough, and manage to conquer the healthy lifestyle as well, you really will notice a difference in your happiness. Rather than seeking to be around others to find it, you'll notice that you're so much happier with yourself, and this is one of the most important attributes to have!
So hopefully we will have inspired you to do something a little different with life, or at least change your perspective on it!