We're always hearing about the plight of animals; how their homes and habitats are being destroyed, how difficult it is for some species to make it through the tougher, colder months of the year and how animals have having to adapt to their changing world. So what can we do to help? Well, if you're lucky enough to have a garden or outdoor area then you are in the perfect position to lend a helping hand.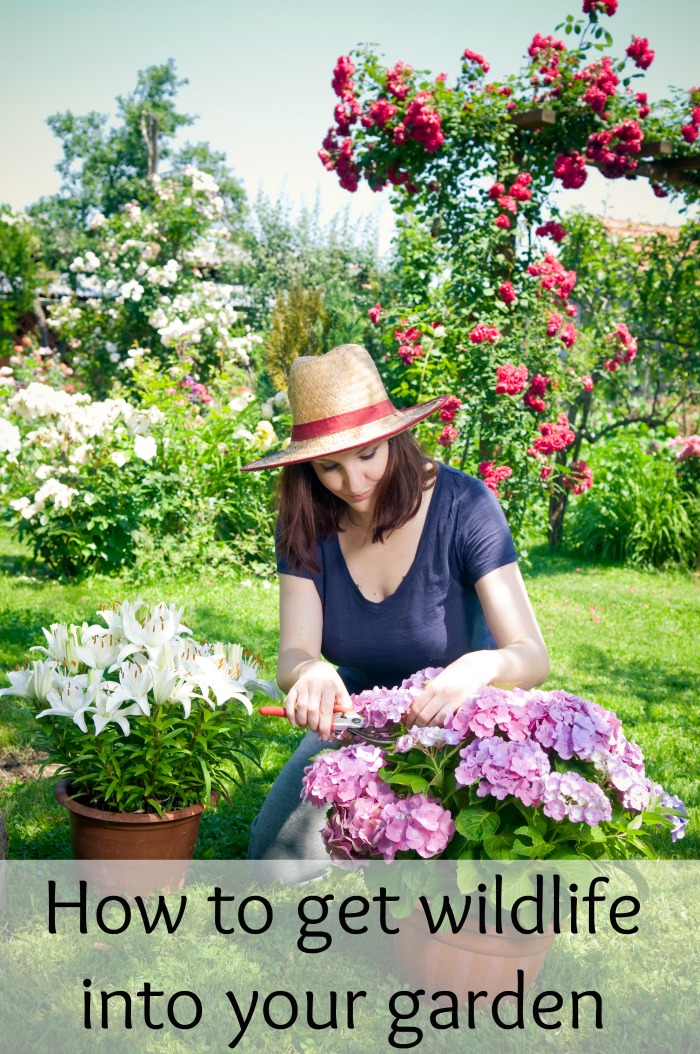 Here you'll get the lowdown on how you can encourage wildlife to visit your garden and make life a little easier.
Plants and pollinators
Did you know that the bee population is decreasing? Many flowers and blooms go in and out of fashion as much as home décor does! This makes it more and more difficult for bees to access pollen and nectar. Try to buy plants that are pollination friendly, buy flowering trees from The Tree Center and if you're able to, try to create a steady flow of pollinating flowers throughout the seasons.
Flowers/Plants include:
Sunflowers
Poppies
Basil
English Lavender
Zinnias
Rhododendron
Aster
A home for birds
Not everyone has trees in their garden but birdboxes and bird houses ae readily available to buy in many supermarkets, homeware stores and plant nurseries. If you're up to it, you could even make one yourself! From owls to sparrows, even robins and blackbirds every garden bird imaginable can benefit from a birdbox. Just don't be disheartened if it takes a few seasons for your new guests to move in. To help things go a little quicker, check out positioning tips online.
Don't be too neat
All that garden debris, those grass cuttings, dead leaves and plant stems might look dreadful scattered on your lovely lawn, but this debris actually provides all kinds of benefits to lots of little creatures. From ladybirds to lacewings flies, and even hedgehogs that enjoy hibernating in leaf piles. Just remember to be cautious when clearing away any garden debris. You neve know who you might be disturbing.
Food
Putting up bird feeders is ideal for encouraging birds into your garden. You could simply scatter some seeds on the ground or put up a bird table then sit back and watch the bird drama unfold! Be wary of using pesticides or chemicals on your lawn too – as this could be dangerous for birds who like to eat small insects and worms.
Your fence
If you garden area is surrounded by a fence then don't worry. You can still encourage animals such as hedgehogs into your garden by cutting a small hole for access. If you're worried about the neighbours dog or maybe even a fox or two then don't worry, simply make the hole no bigger than a CD case.
A pond
Installing a pond will introduce all kinds of new wildlife to your garden. From frogs to newts who'll enjoy hiding in the pond plants. To birds or hedgehogs that stop by for a drink. Just remember to keep small children away from open water.