Looking for an edible slime recipe? We are making edible slime with Peeps that the kids can play with and eat. This easy DIY on How to make edible slime is great for Easter or anytime you have Peeps, which in case you didn't know is every holiday.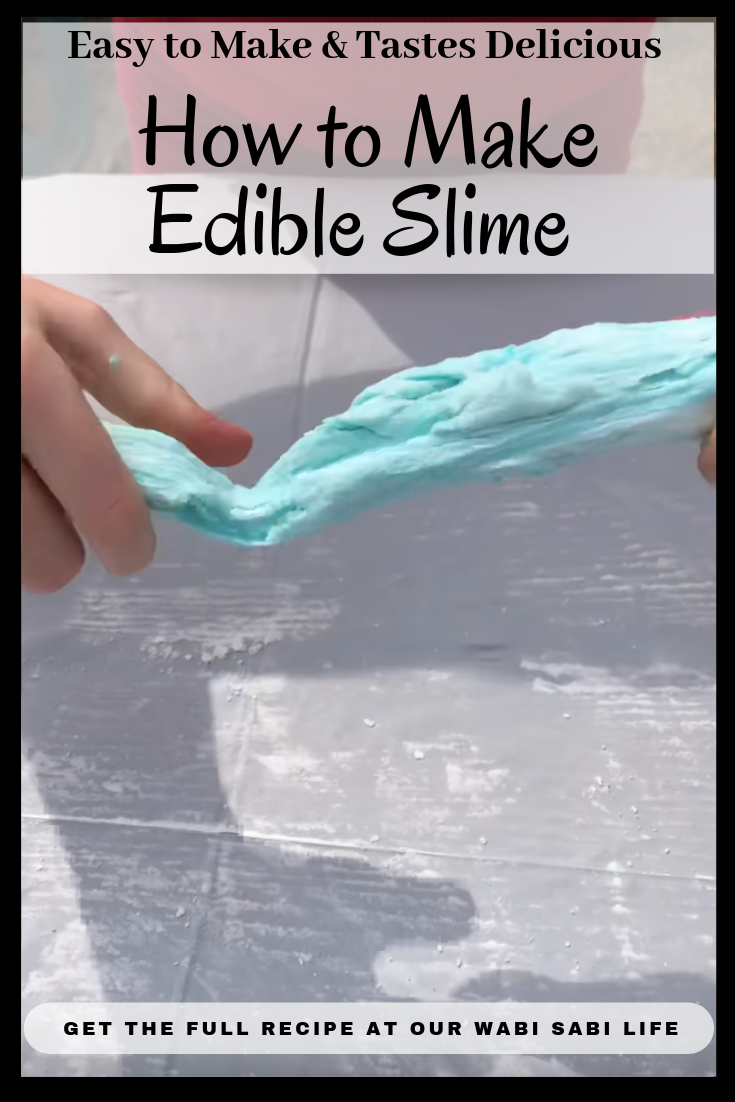 My daughters love slime. It doesn't matter what kind. We have made many types of slime batches. We have made:
Edible Slime Recipe
Willow has wanted to make Edible Slime for a long time. We finally got around to make edible slime. We are using Peeps because, hey I wanted it to be festive. Serenity's favorite holiday is Easter, which seems weird since most kids love Christmas. Because I love celebrating all the holidays, so we are making Edible Slime with marshmallow Peeps.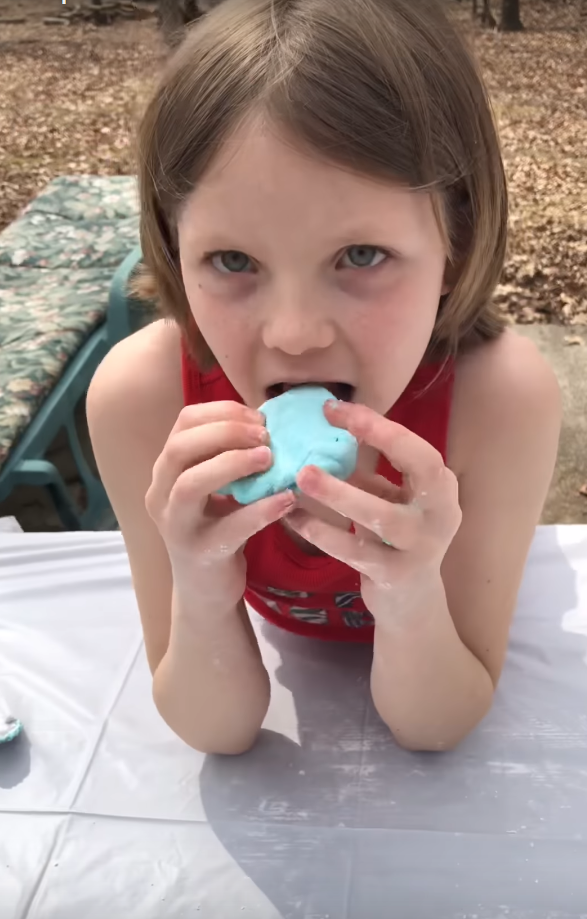 How to Make Edible Slime with Marshmallows
Making Marshmallow Edible Slime with Marshmallows is very easy. It only takes a few ingredients and a heat source like a microwave. It is simple enough for most kids to make themselves and younger kids can make it with adult supervision. Once the edible slime has cooled, kids can play away.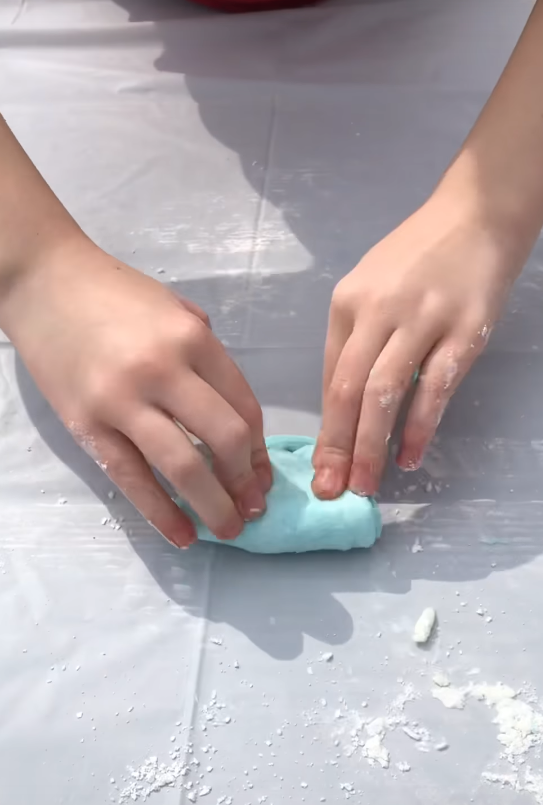 How to Make Edible Slime
Some people like to make Slime with Peeps and call it Unicorn Poop Slime. Basically, that just means Peep Slime that is colored different colors and it is played with together. It really cute, but I have trouble getting into the Unicorn Poop Slime idea or anything. But the kids love the idea of playing with Edible Unicorn Poop Slime.
Ingredients for Edible Slime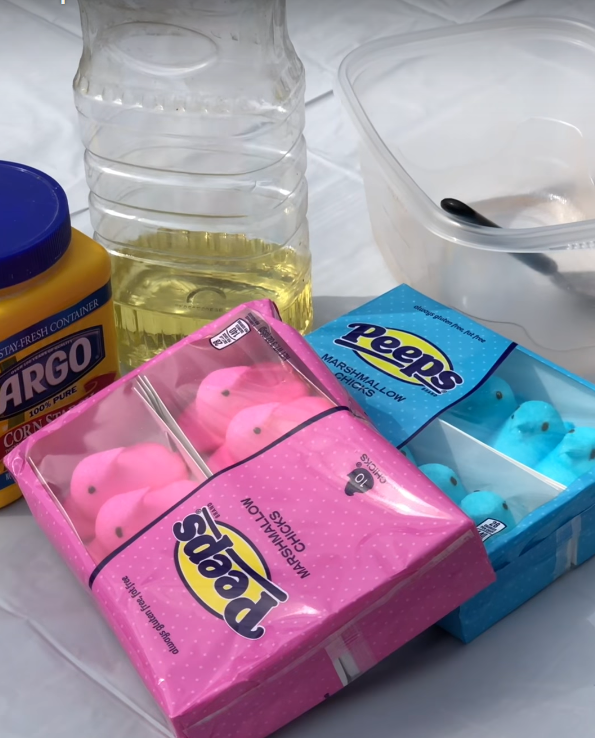 How to Make Edible Slime
In a microwave safe bowl, put 5 or 6 Peeps and oil and microwave for 30 seconds.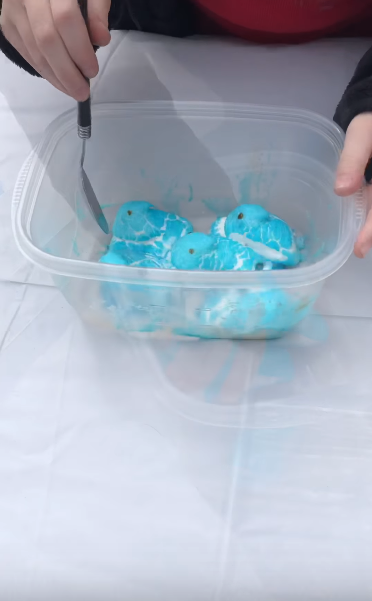 Slowly add cornstarch. Too much corn starch and the slime with be hard and not pliable. Too little and it will be too sticky.
If you are making Unicorn Poop slime, repeat with each color.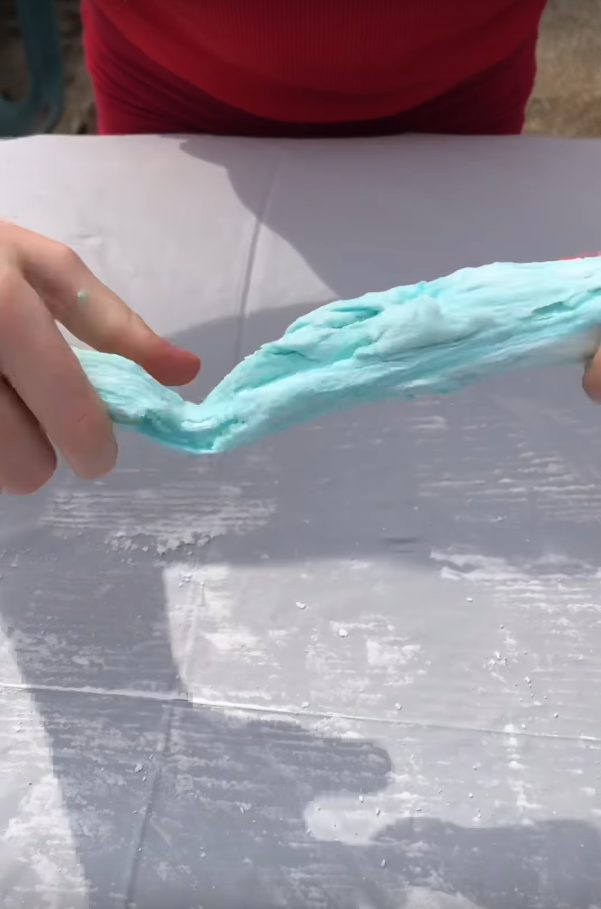 Now you can play. Normal slime will last about a week or so before it gets too sticky. Edible Slime shouldn't be saved. After playing with it, either eat it or throw it away.