There are many options to choose from when you opt to preserve fresh produce for long term storage. Some people freeze fresh produce, others dehydrate it, and other people opt to can fresh produce. The method you choose to preserve fresh produce will depend on a few variables.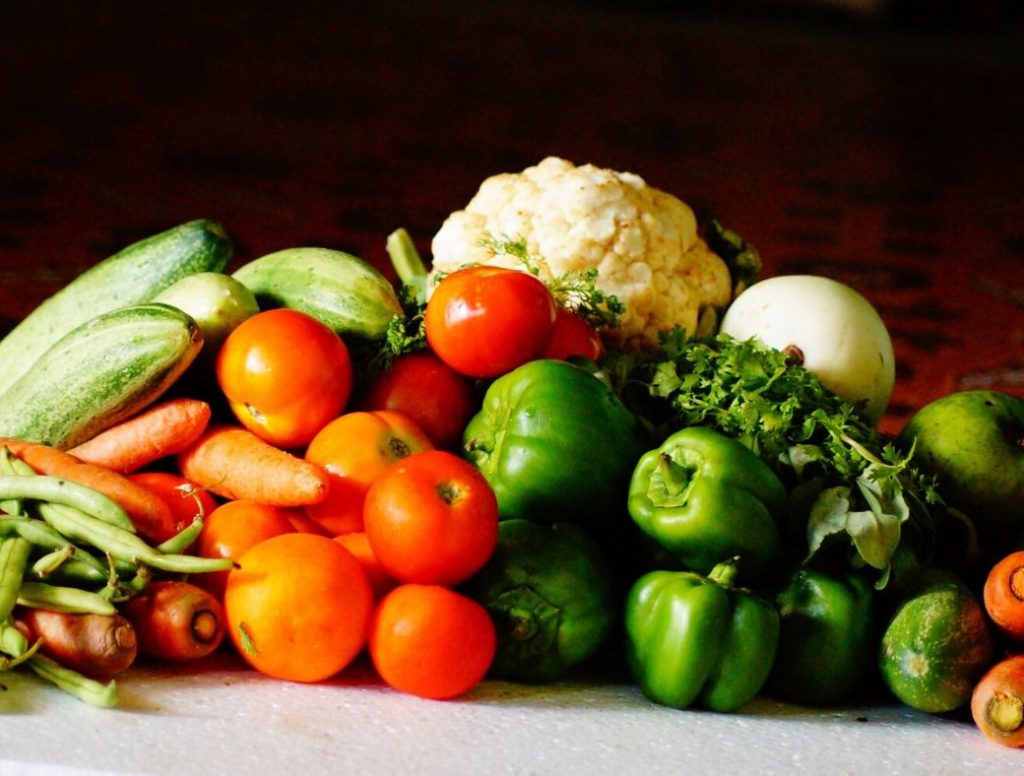 HOW TO PICK BEST LONG TERM STORAGE FOR PRODUCE
You'll want to figure out what your options are for preserving fresh produce at home. Think about the produce you'll be preserving, such as green beans that freeze and can well, but don't do so well when dehydrated.
Fresh bananas are easily stored via the freezer and dehydration method but won't do well when canned. Apples may do well dehydrated but would need to be processed into homemade applesauce or a pie filling to be frozen for long term storage.
Most berries do well with the frozen method for preserving fresh produce and can be easily dehydrated or turn into jam and frozen for long term storage. It's best to spend some time researching the various produce options you plan to store for the long term before determining the best long term storage for produce.
As soon as you know which long term storage options are best for your fresh produce, it's time to think about how you plan to use this produce later on. If you love to add dehydrated fruits to your breakfast recipes, then you'll want to dehydrate berries for quick access. Another thing to think about is if you'll be using any of the fresh produce in smoothies and if so then you'll want to freeze those options.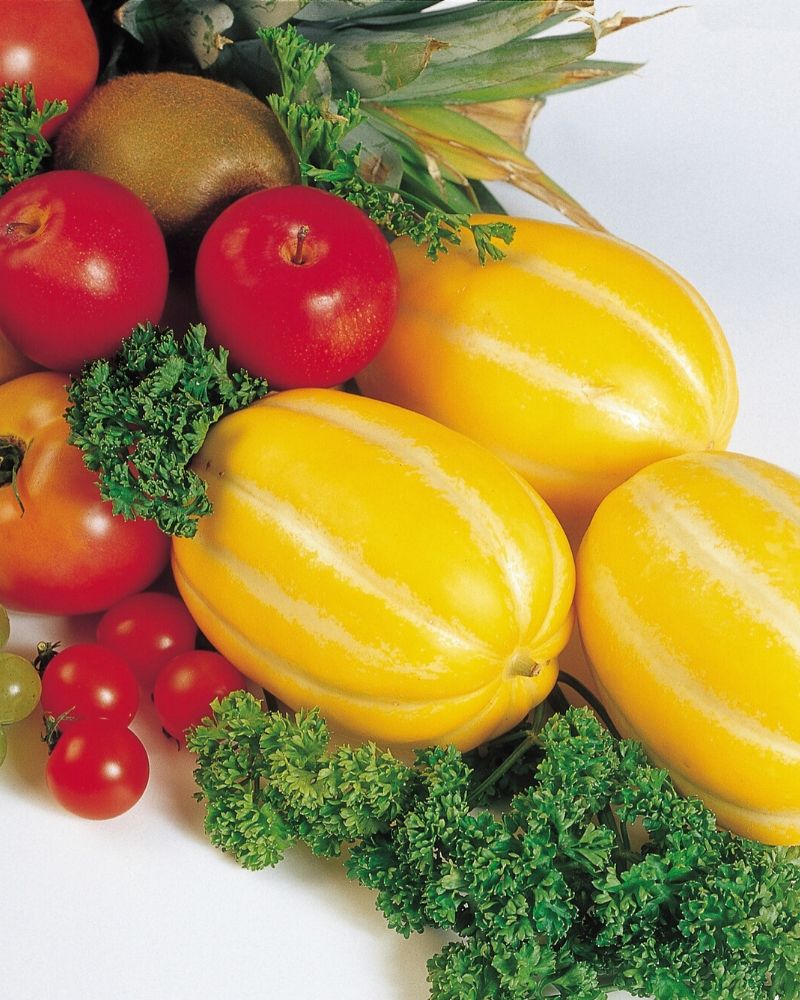 When you think about the long term storage of cauliflower or other veggies you'll also want to think about how you'll use these veggies in your life. If you plan to use the veggies as a quick side or on a sandwich them it will make sense to pickle them and can them for long term storage. For steamed or mashed veggies, then frozen will be your best long term storage option for these veggies.
If you're more worried about space than the safest methods of preserving fresh produce for the long term, you'll need to know that dehydration and is the best option for someone with the least amount of storage space in the home. Dehydrated fresh produce is lighter and flatter, giving you more to work with in regards to home storage space for your fresh produce.
WHAT ARE THE BENEFITS OF FREEZING VEGETABLES?
There are many benefits of freezing vegetables. For example, you will gain quick access to your long term storage for use as a quick veggie side, or quick jam for your toast. When you opt to use various long term storage options for your fresh produce, you'll be able to condense the produce down to save on space.
Each preservation method needs a specific amount of space. For canning and dehydration, you'll want to have ample pantry space to store your produce. Sometimes having a space in the basement is good for long term storage of your garden harvest, while other times you'll need a chest freezer to store your frozen produce.
Creating a plan for storage and where you'll put your fresh produce for long term storage provides you with the added benefit of making your pantry and storage space a more organized space for quick access to healthier food options during the year.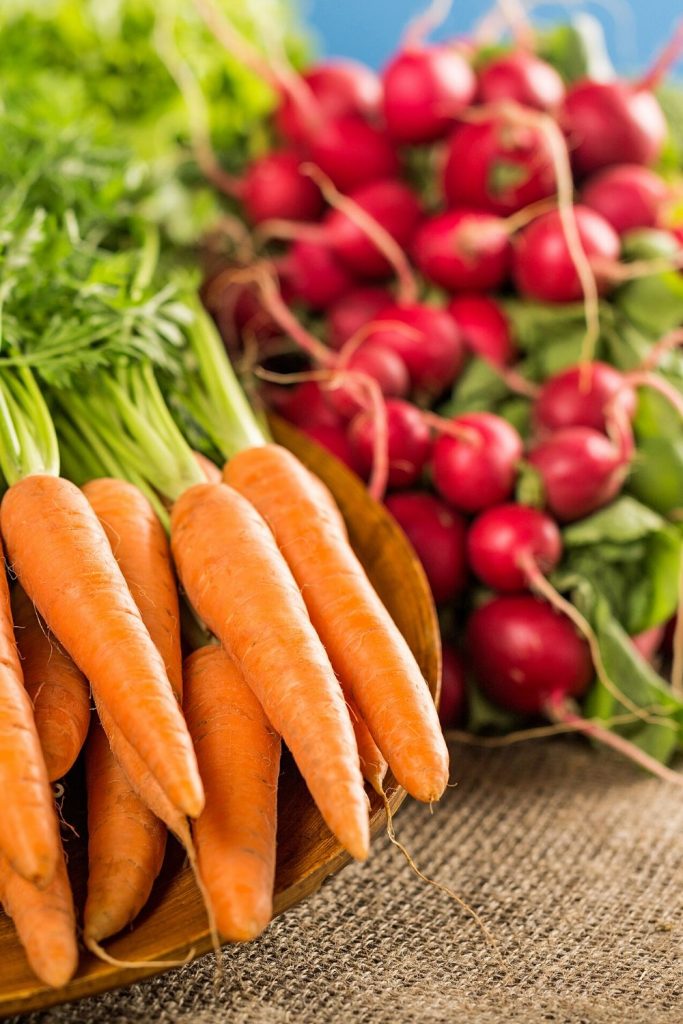 WHAT CANNING METHODS ARE SAFE?
There are three canning methods that are safe for long term storage of produce; water bath canning, pressure canning, and atmospheric steam canning.
With canning the biggest restriction you'll run into is not having enough mason jars for storage. The awesome thing about safe canning methods is that the jars are inexpensive and you can add a pack each year if you need to.
Regardless of which canning method you opt to use, you must have a cool and dark place to store the fresh produce in your canning jars. If you run out of room in your pantry, you can be creative with your home space.
A basement or a closet works well as a secondary storage space, and I've seen people store their canned goods underneath their bed before when they run out of pantry space.
HOW LONG DO DEHYDRATED FOODS LAST?
The key to knowing how long dehydrated food lasts is making sure you store fresh produce properly. The dehydrated veggies and fruit must be stored in an airtight container such as a plastic bag, glass container, or similar storage container.
I've learned that dehydrated fruit can last up to 5 years if dehydrated and stored properly. Veggies can last quite a bit longer when you opt to dehydrate vegetables, they have a shelf storage life span of up to 10 years or more when the process is accurately completed.
More Food Storage Posts