Disclosure: Comped activities and, in some cases, media rates,  were provided to showcase this venue properly. All opinions are my own.
I am so excited to say I have been to the opening night of the North American Tour of How To Train Your Dragon Live Spectacular. The opening night of the show was in Wilkes Barre, PA, where the tour will stay until July 1st. Afterwards, it will travel on to London, ON. You can go to the website to see the whole schedule of tour dates and cities, and  how to buy tickets.
The show was amazing. 3 years in the making with Dreamworks, the results were simply breath-taking and awesome. I have never seen a live show make such great use of the entire stage area. Every area of the stage area was used as either as a prop, background or staging area. The stage itself was the entire arena  floor. The dragons were something right out of a Hollywood movie. The special effects really brought the show to life. The backdrop of the stage was often used as just another area to perform, and even the floor was often used to enhance to scenery.
My kids were absolutely amazed the entire time they were watching it. While I didn't bring my 2-year-old, I did see other small children there her age, who were loving every minute of the show. But I would use your own discretion, if loud things tend to frighten your child, you might want to think twice about taking them, simply because the dragons are HUGE, and there are times where there are bursts of fire and lots of smoke.
Pictures and videos simply do not do this show justice. It truly was spectacular, just like the title says. I have included some of my snap shots to show how amazing the dragons are and trying to show the breath-taking special effects, but please understand that they arena asks that there was no flash photography and in keeping with that, my pictures are not the best that I would normally post. But I simply have to show you how great it looked.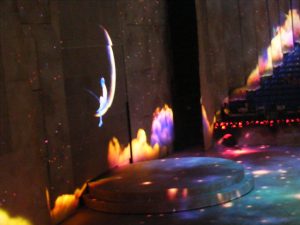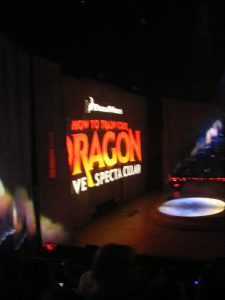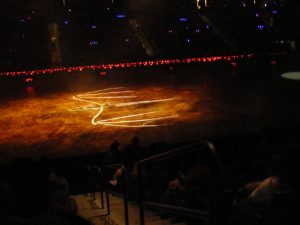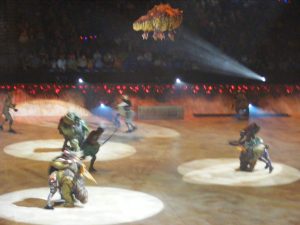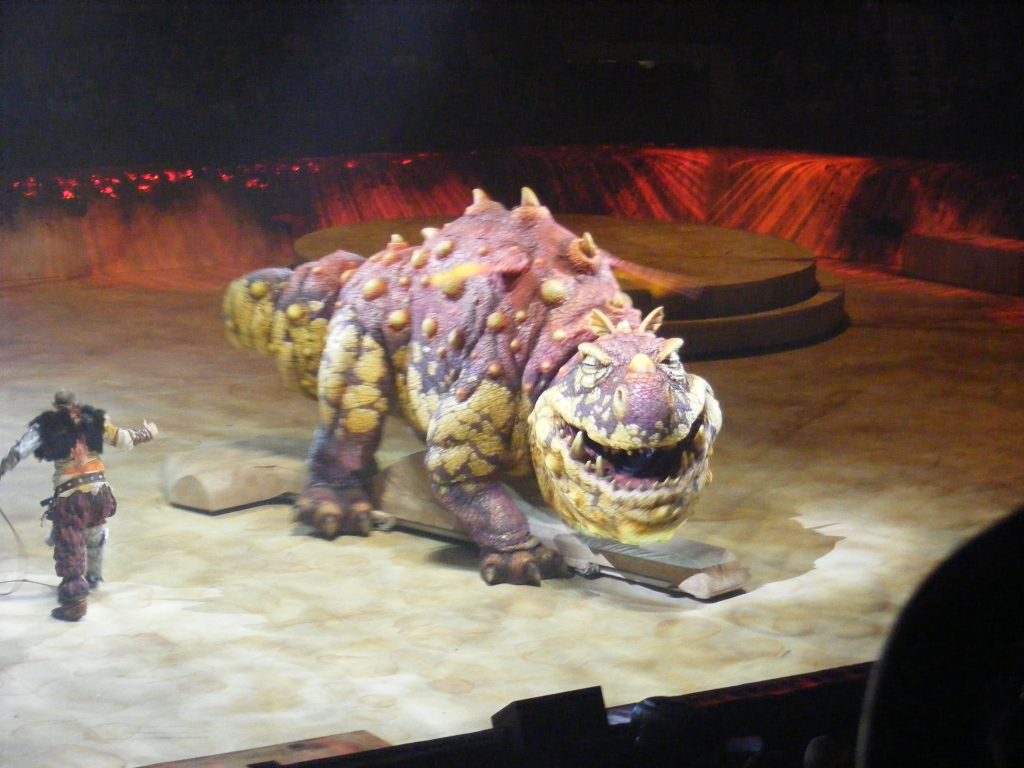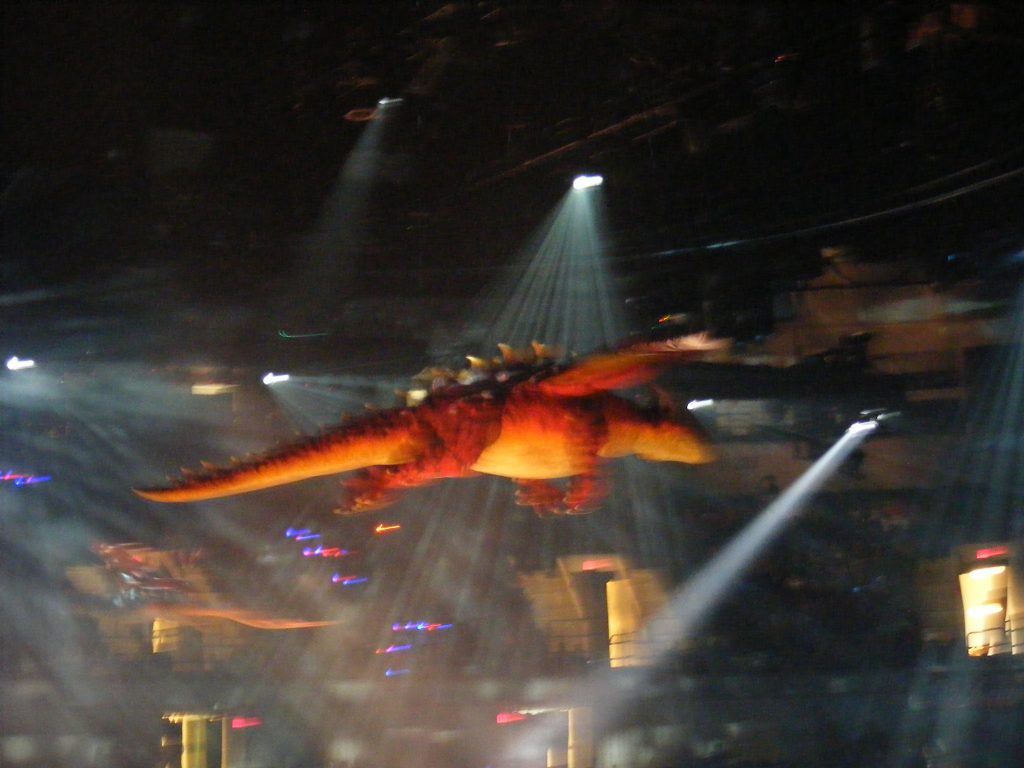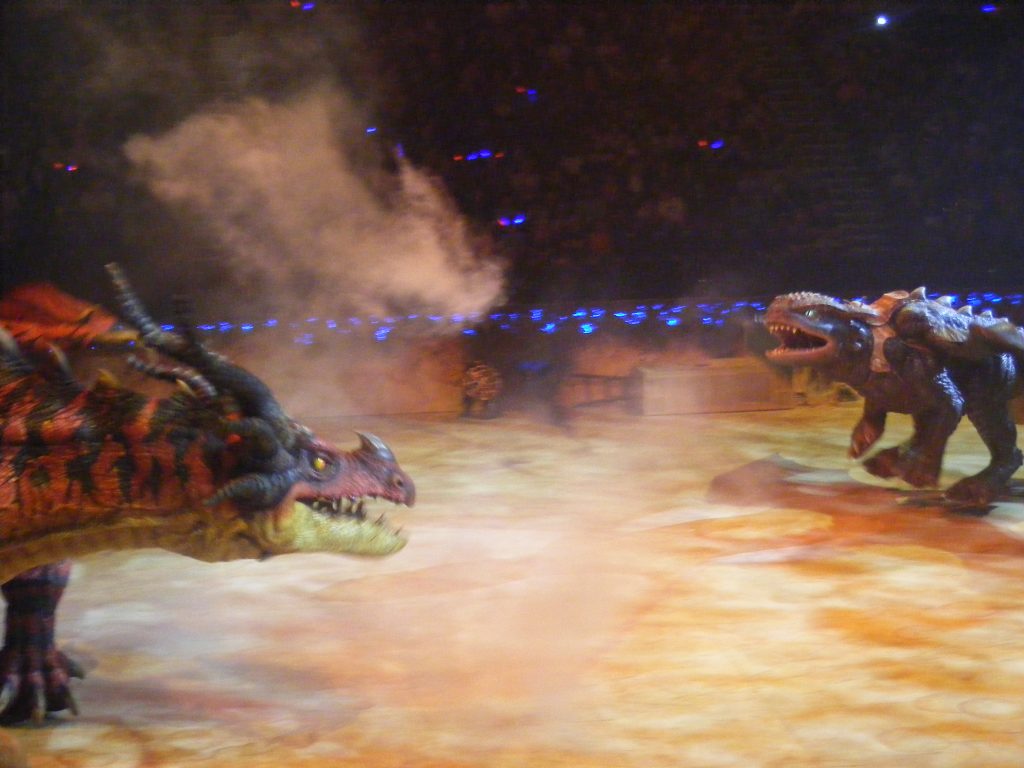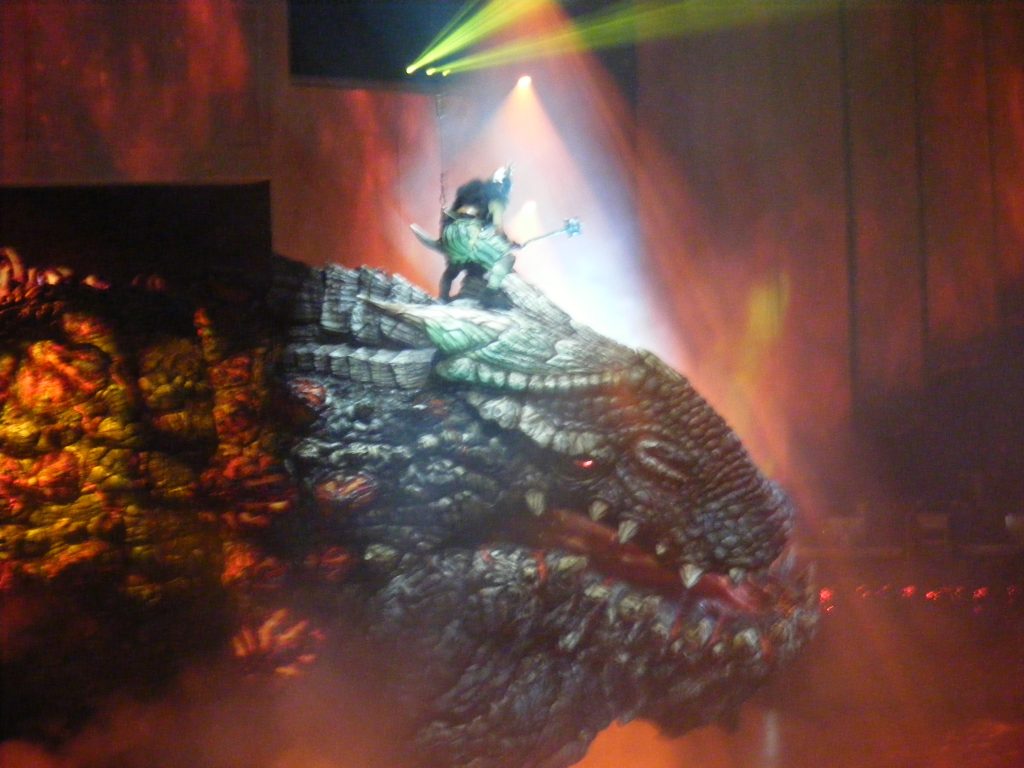 Ticket prices are family friendly and worth every cent. I would highly recommend checking into the tour dates and cities to see if this show is available to you.  It was worth the hour and half we traveled to see it. Check out How To Train Your Dragon Live Spectacular for more information.