I was hanging out at the little pool that I recently bought for my girls and, like usual, I have my camera with me. We were playing and talking and splashing, when this thing whizzes by my head. It was like a hummingbird bee.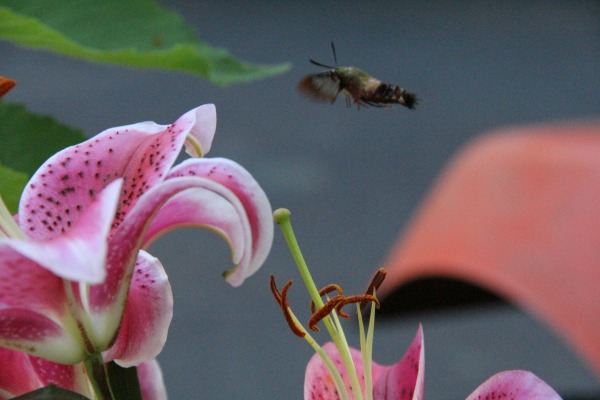 We weren't sure what it was. I thought, at first, that is was a hummingbird because of how fast the winds were moving. When I got a closer look, it looks like a bee never seen a bee move like that.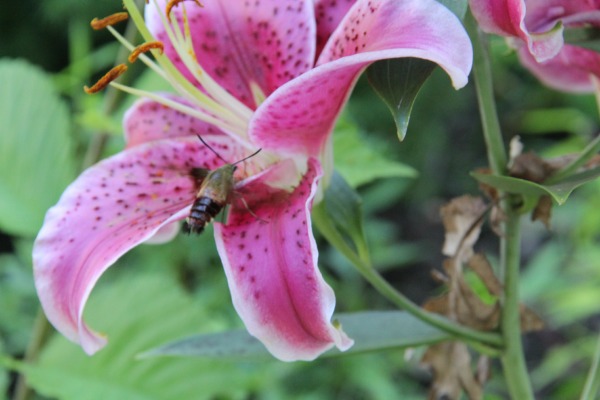 I was convinced it was a Humminbird until I looked closer at the pictures it you can see antenna. Of course, birds don't have antennas, so I looked it up and it is actually called a hummingbird moth.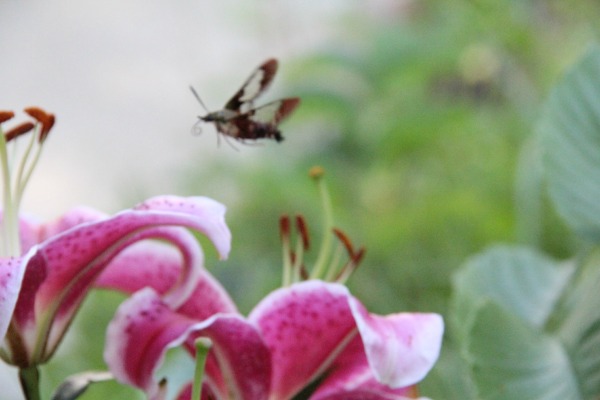 The hummingbird moths is sometimes called a sphinx moth or a hawk moth. Also known as a hummingbird clearwing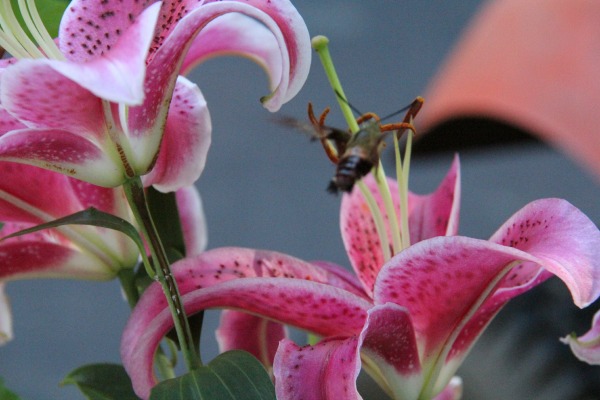 After looking it up, it says that they are most active at dusk but can be found in the days going from flower to flower like a hummingbird. We saw this one in the afternoon and then again later in the day.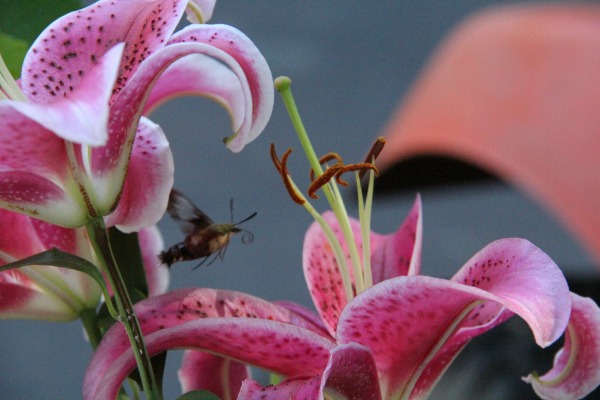 These are my beautiful lillies. The Hummingbird Moth really loved them. But they also draw many of the butterflies in the area.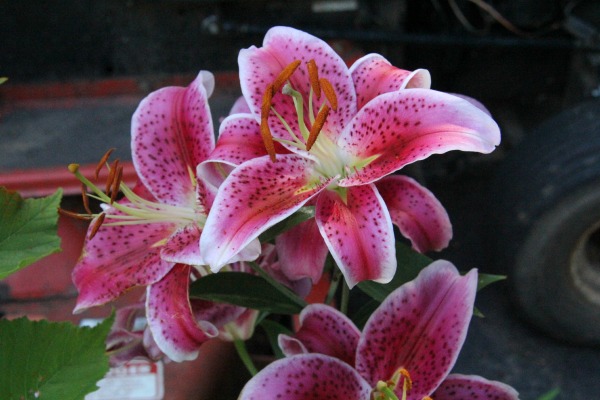 These are some of my favorite flowers. I love the speckles on them.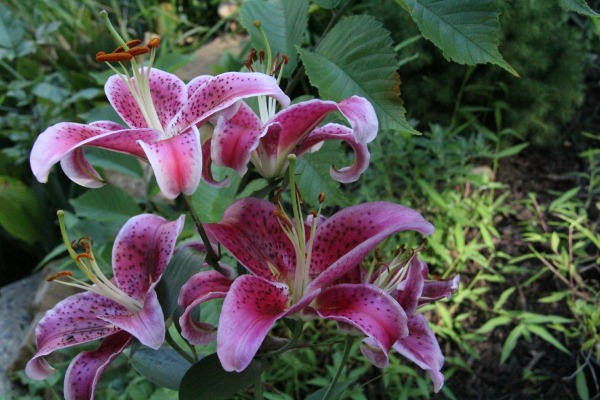 They also smell amazing. They have a strong scent that I can smell through out the yard, but it is not an overwhelming scent.