I received tires from Cooper Tires to facilitate in this article about good tires. All thoughts are my own.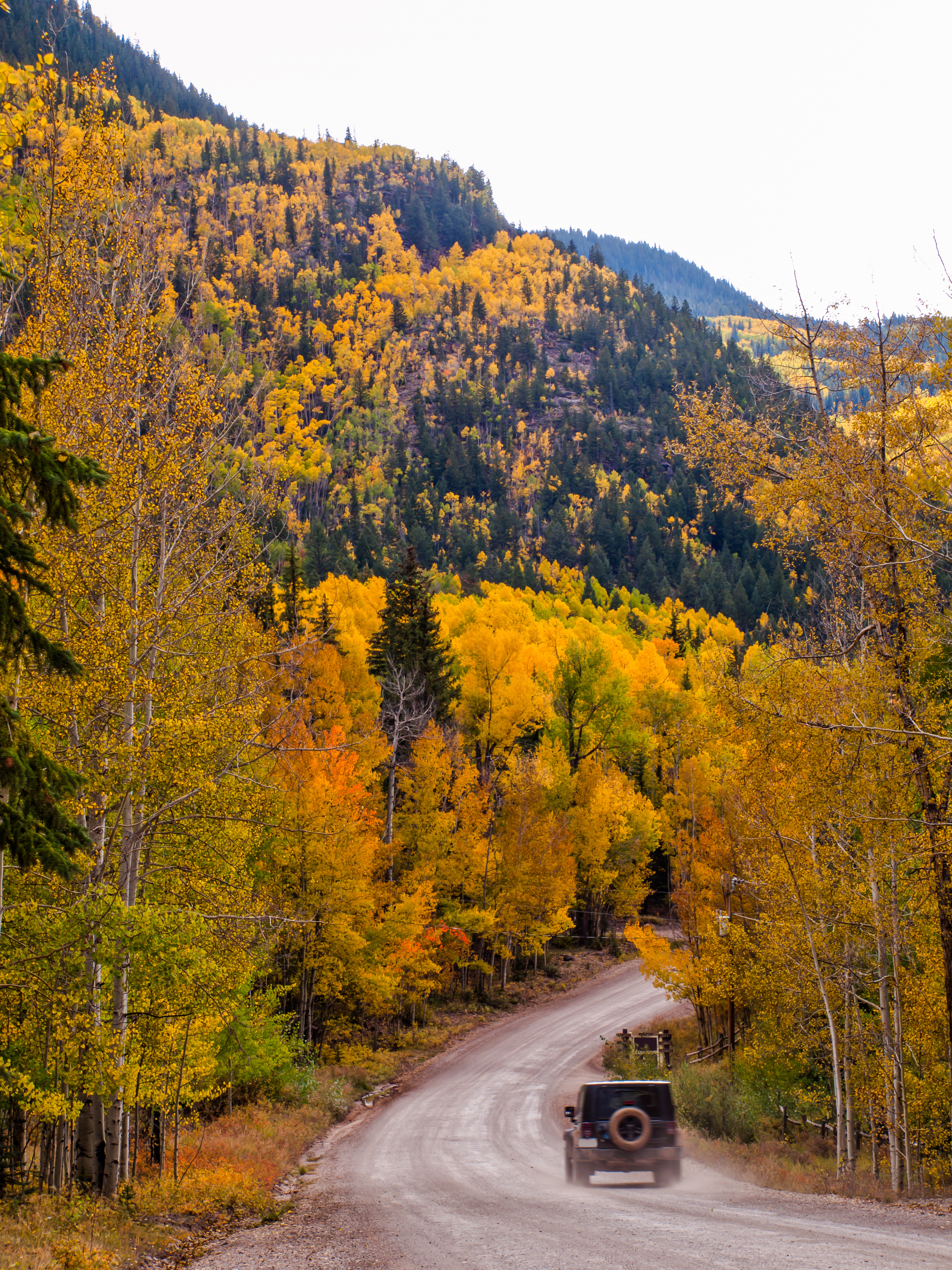 I never used to think about tires. I mean, the mechanic told me if I needed new ones and other than that, I just drove. One day, I was talking with my cousin, who works on cars, and he looked down at my van. We were standing next to it and when he started looking closely at my tires, I didn't think much of it. Turn out, the metal wires that hold the tire together were showing. If you are like me and don't know what that means, it is BAD. It means that the tires are ready to come apart at any moment. It means you need to stop what you are doing and get new tires immediately.
So, when you need new tires, the next thing to think of is what kind of tires? These days, we have a Jeep. And we spend a lot of time off roading. When we first got the Jeep, we needed tires right away. But we knew were going to be lifting the Jeep so I wanted to hold off on getting tires. As I asked around to see what tires would be perfect for our lifted Jeep to go both on road and off road with, the answer came back the same. Cooper STT Pros.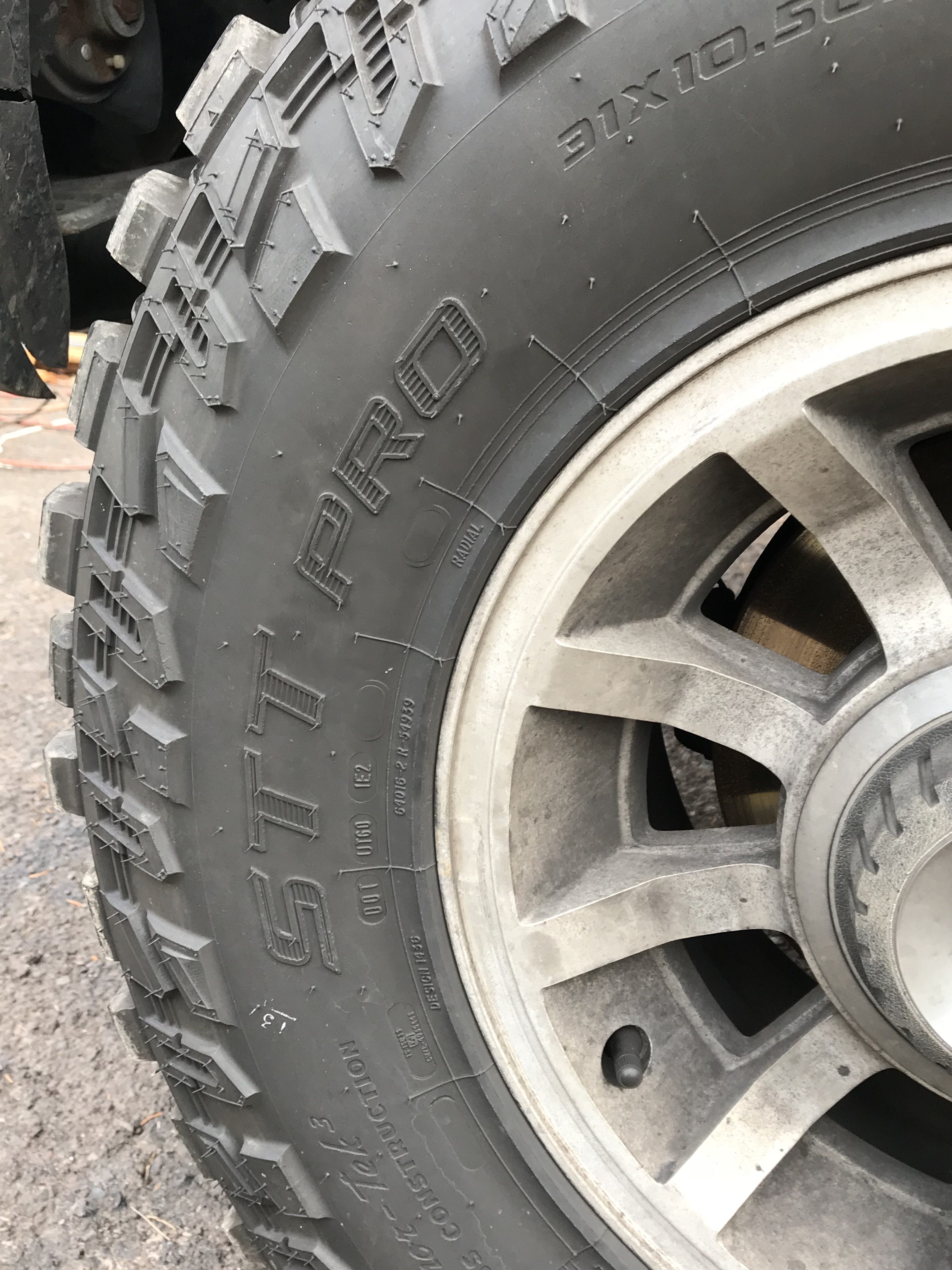 Nothing works on ice. Some tires do better in icy conditions, but ice is ice and when the tires slip, they slip. But I know my STT Pros will do well in snow and rain. I can ride on the road and I can go off roading, including mudding.
Tires need to be replaced it the tread wears down. If you put a dime in the thread and you can see Abe's head, that means you need new tires. Tires with low tread can have several issues.
Never ride on tires that have metal threads showing. This is an accident waiting to happen.
Never ride on tires that have bubbles in the side wall. This bubble can burst and the tire can have a blow out.
Buying tires that are better quality, like Cooper Tires, is worth the money. These tires last longer. If you are buying bargain tires and have to replace them more often to keep your car safe, then you are not saving money. If you are buying bargain tires and have an accident because your tires are not gripping the road, then you are certainly not saving money.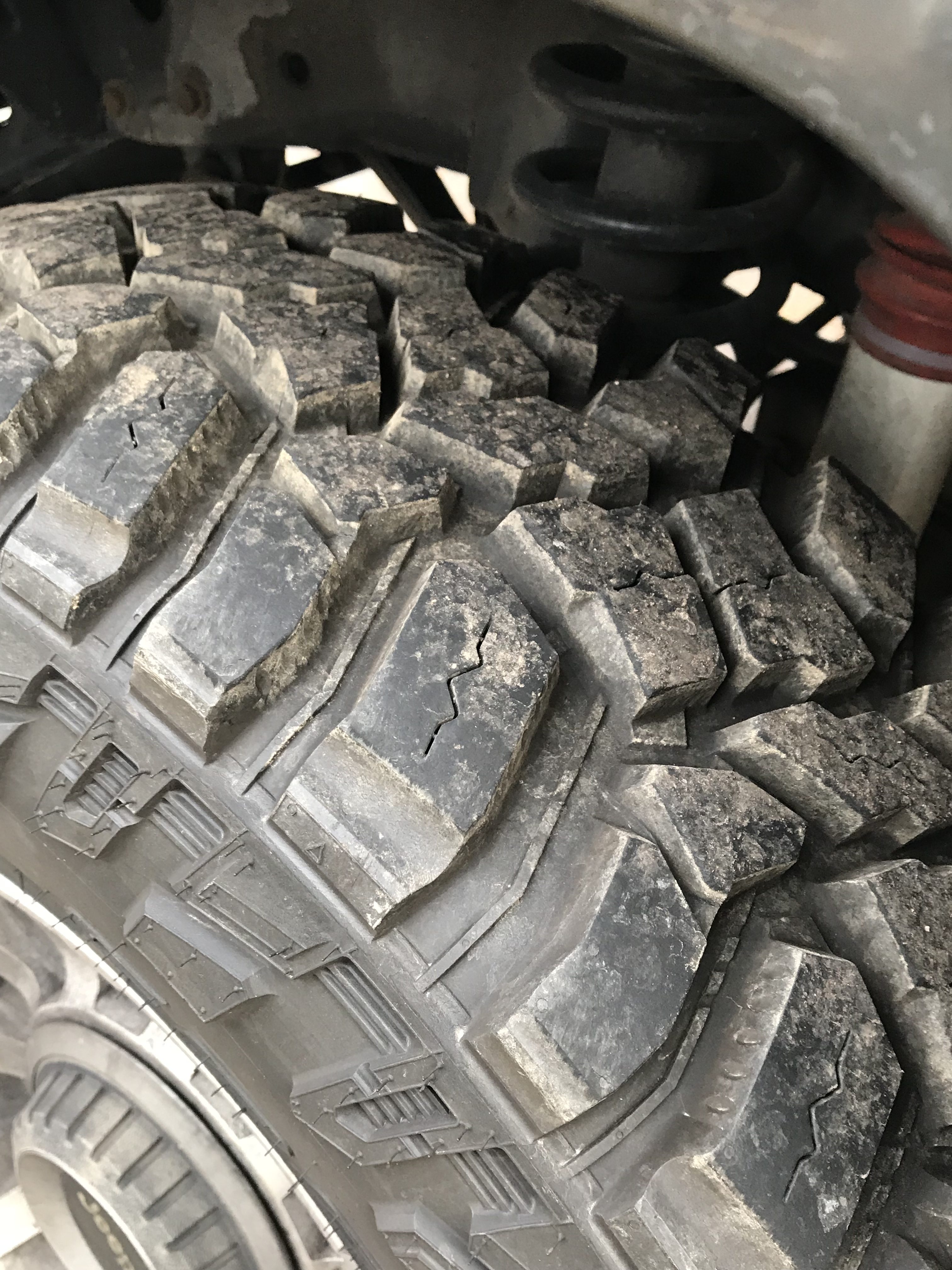 I have noticed a difference driving on my Cooper tires even besides the off roading. The ride is smoother. The Jeep stops better on wet roads. We don't have anti-lock brakes because of the age of the Jeep. Before my Cooper STT Pros, we had problems with skidding at stops. The tread on my tires have fixed that.
Looking for new tires? Ask your mechanic or dealership about Cooper tires or search here to find where you can get Cooper Tires.