I received 2 Incredebooks for review. All thoughts are my own.
My daughter  loves when we read together. She loves sitting on my lap and hearing whatever story I read to her. The other thing that she loves more than when I read to her, is when it is an interactive book. She loves the books with flaps and compartments. That is why I knew she would love Disney Incredebooks.  The books come to life with "connected storybooks," a fun new way to read traditional printed storybooks with your kids–then bring their favorite characters to life in 3D using your mobile device through the power of augmented reality technology.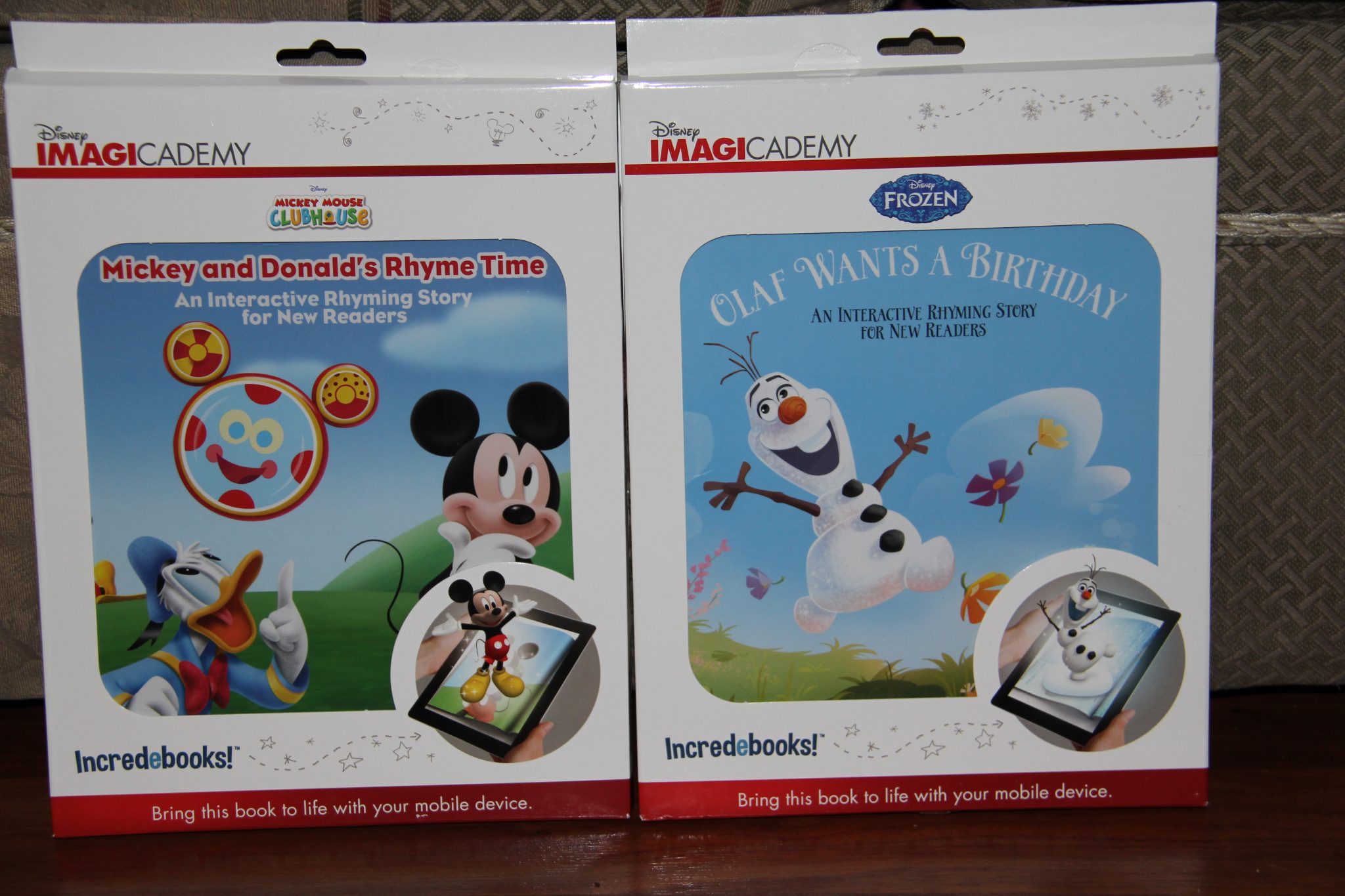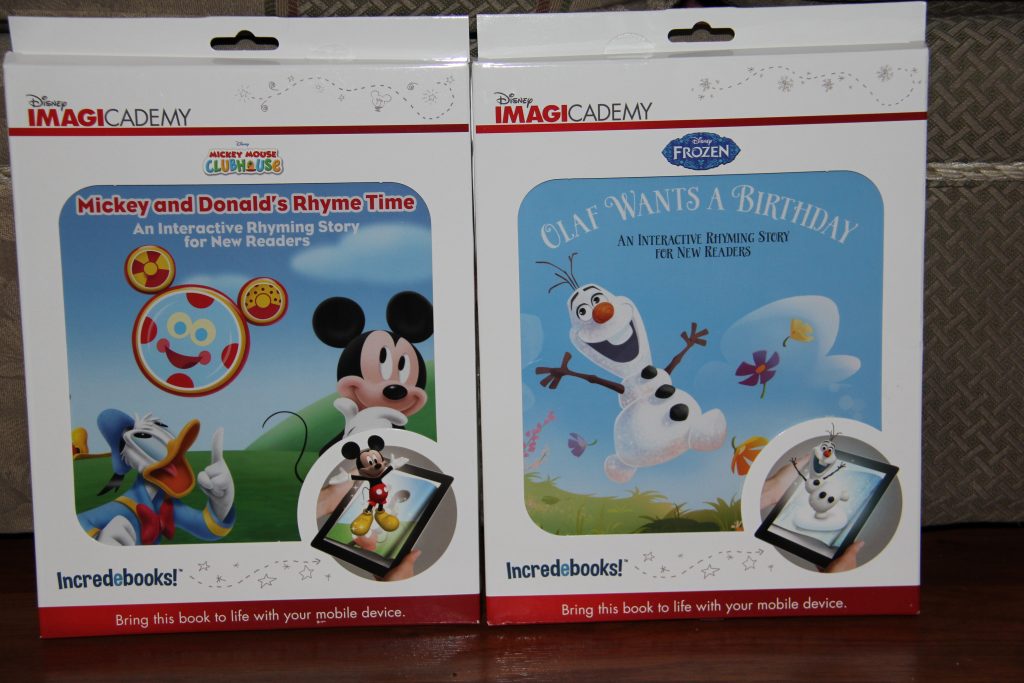 Recently I sat down with Willow and we checked out Incredebooks and Disney Imagicademy, exclusively at Target retail stores in the toy department and at Target.com. Featuring some of her favorite characters, Olaf Wants a Birthday and Mickey and Donald's Rhyme Time, she was excited to use my phone with the books.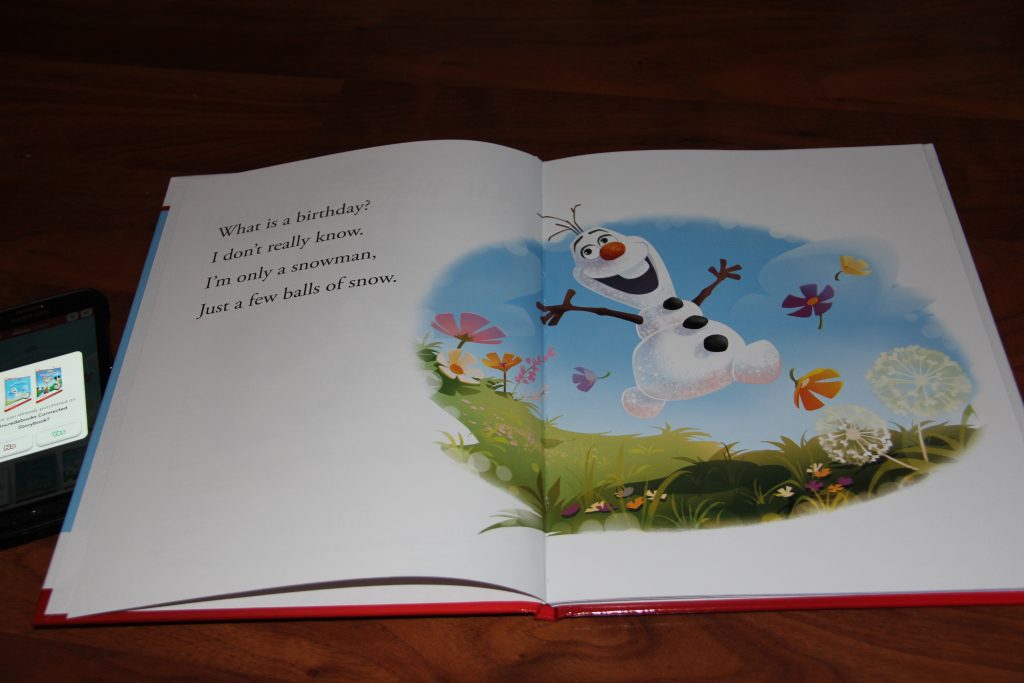 By downloading the app, Willow can see the characters jump off the book. Certain pages feature scan bars that bring up interactive screens. Willow can click in different places and then the picture response with a game or with funny sounds or movements. She can take a photo of Olaf or Mickey, change viewpoints by zooming in and out and rotate the 3D story scenes 360 degrees.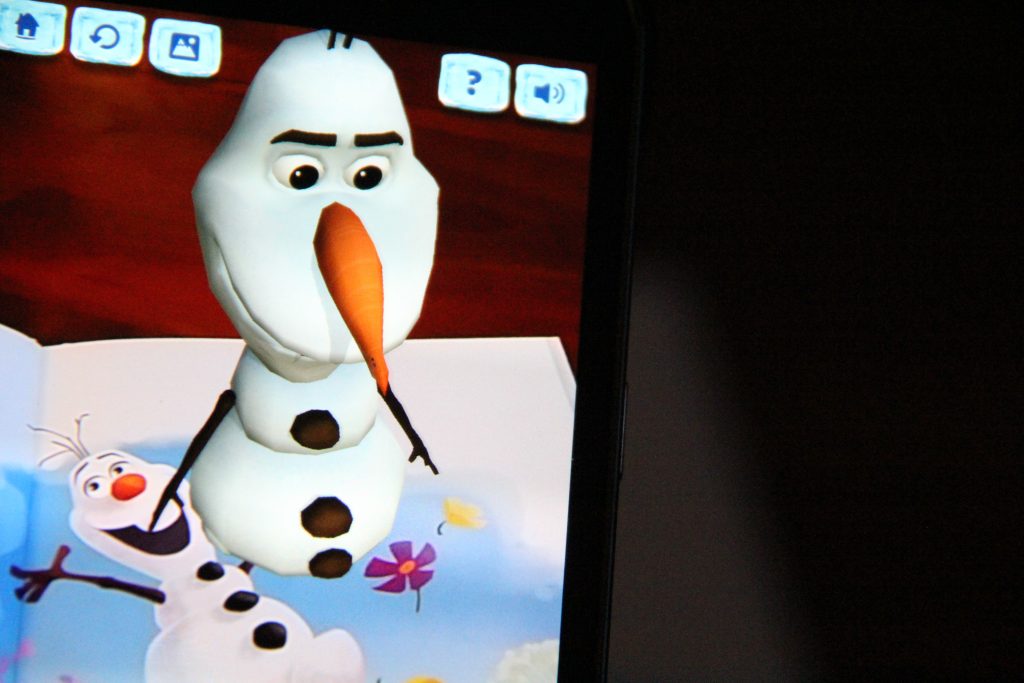 The stories are extremely cute too. In Olaf Wants a Birthday, Olaf discovers all the fun things that he could do if he celebrated birthdays like his friends Elsa and Anna. He imagines skating parties, games of tag, birthday flowers, walks with friends, songs and even a day at the beach. He loves birthdays so much
Mickey and Donald's Rhyme Time, Mickey and his Clubhouse friends help Donald write a lovely poem for Daisy. Even the talented Toddles cannot provide the right rhyming words so Donald has to solve the problem himself through perseverance and hard work.
Kids will love reading when they get to watch their books come to life and jump off the page.