This post is sponsored by Wellness® and the BlogPaws® Pet Influencer Network™. I am being compensated to help share the availability of Wellness Complete Health and NEW Complete Health Grain Free Cat Food available at PetSmart, but we only share information we feel is relevant to our readers. Neither Wellness or PetSmart is not responsible for the content of this article.

It is the year of the cat. Meow! I think that means I have an even better reason to spoil my sweet kitties. The girls always have lots of toys, lots of special treats and, always, they get healthy natural cat food. You know how it is said you are what you eat, well, for my cats that is even more important because they eat the same food every day.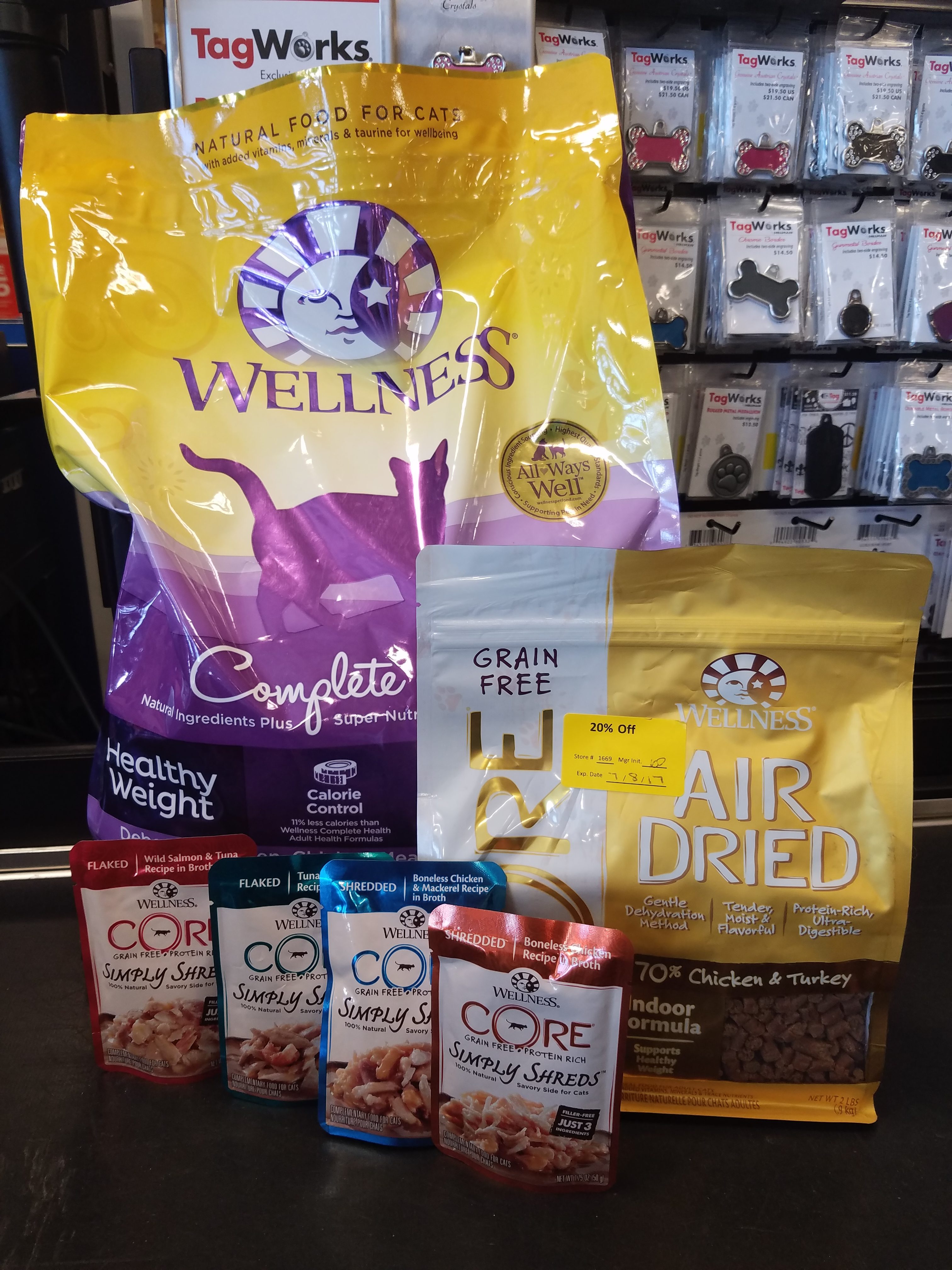 We have 4 cats in the house. There is Tesla, aka Big Kitty, Annie/Boots (it depends on who is talking to her. She was a rescue whose name was Annie but looks more like a Boots), Cow Kitty (Another rescue whose name was originally Pixie but looks like a cow. We didn't set out to change her name, it just kind of happened) and Wednesday. Big Kitty is the ruler of the house. She expects you to know what she wants, when she wants it and to do it when she calls. Boots is a sweet girl who just wants lovin'. She has no problem coming up and demanding a spot on your lap. Cow kitty is my little baby. She thinks she is a dog, loves to play fetch and insists on being by my side or at least in the same room with me, no matter where I am. Wednesday is my daughters cat. She isn't a huge fan of anyone else, and she tends to be scared whenever she leaves her room. She is coming around, but we think it is just her personality.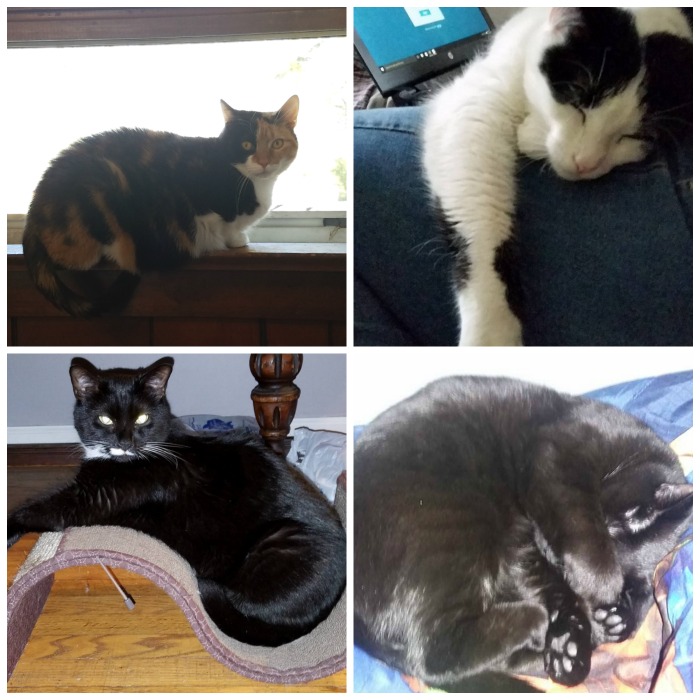 With all the cat, they hold a very special place in my life. My pets are my babies. As my kids grow up and one by one have started to move out or just have lives of their own, my fur babies mean more and more to me. I want my cats to have food that has ingredients I can pronounce, that I know what they are, and that are good for my fur babies. I want to know that the food I am feeding them is something like I could make for them myself. Petsmart and Wellness Natural cat food understands this.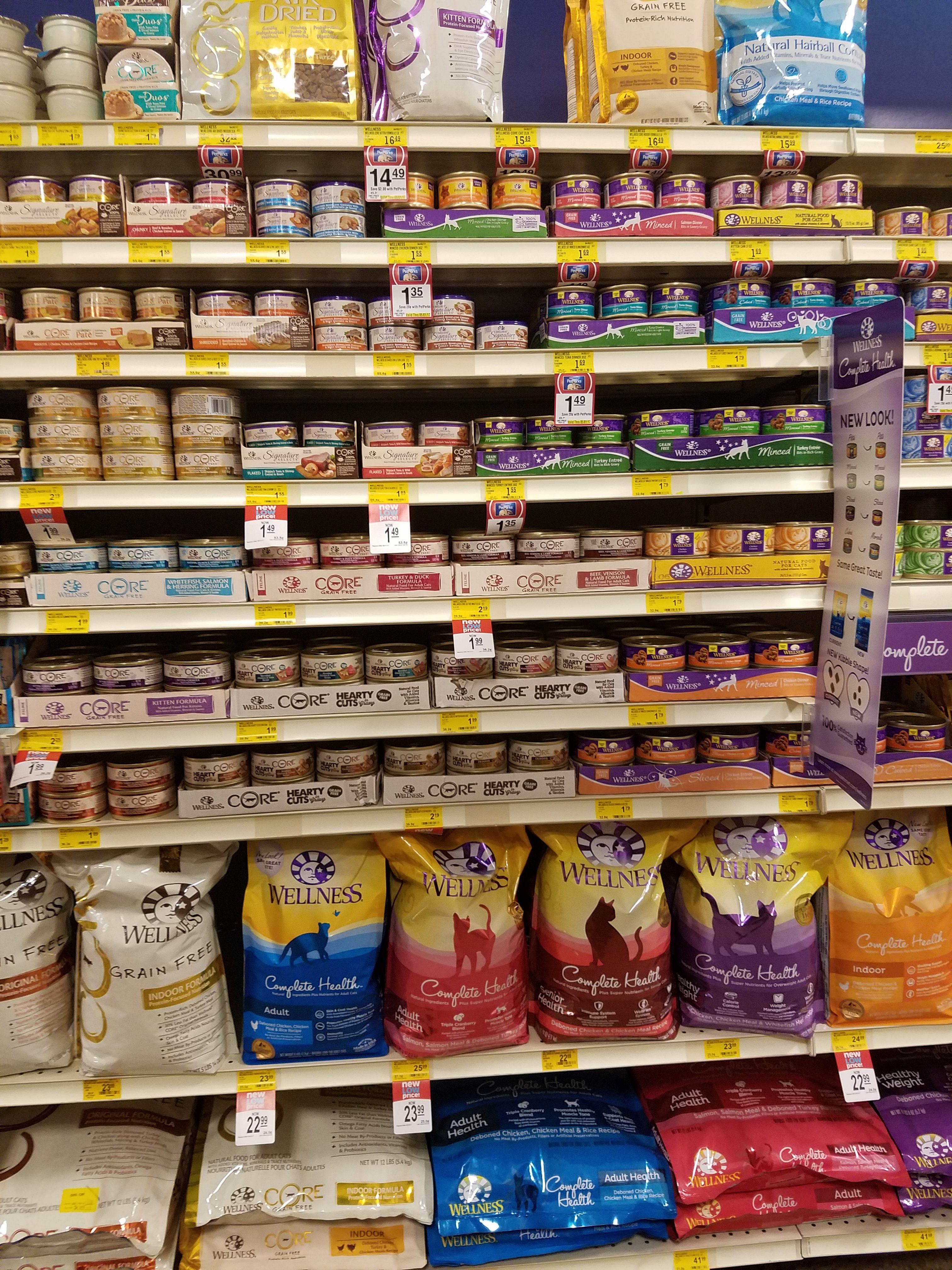 My big fat boy, Zodiac, used to eat Wellness cat food exclusively. He ate a cat food that was designed for urinary tract health. He was a big fat cat who had issues with getting bladder stones that would block his urethra. The vet wanted him on a special cat food that would help prevent the him from forming stones. I chose the Wellness cat food because I liked the ingredients in it. For me, it wasn't was in the cat food as much as what wasn't. There were no fillers, no additives and no grain.
With the new Wellness brand formulas, I can feed my 4 girls cats healthy cat food that is all based on a non-grain formula. Wellness offers their complete health line with the idea of meeting everything your cat needs to be healthy and happy and to live a fulfilled life.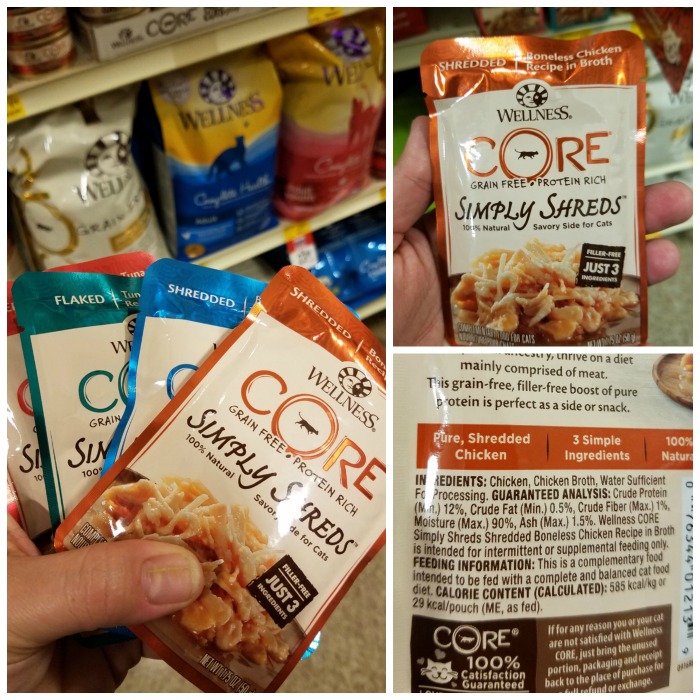 Wellness has a complete line of dry cat food and wet cat food and even treats that I can feel good about giving to my cats. I like that when I look at the ingredients, I know everything in them. Some of the wet cat foods actually has only 3 ingredients, and one of those is water.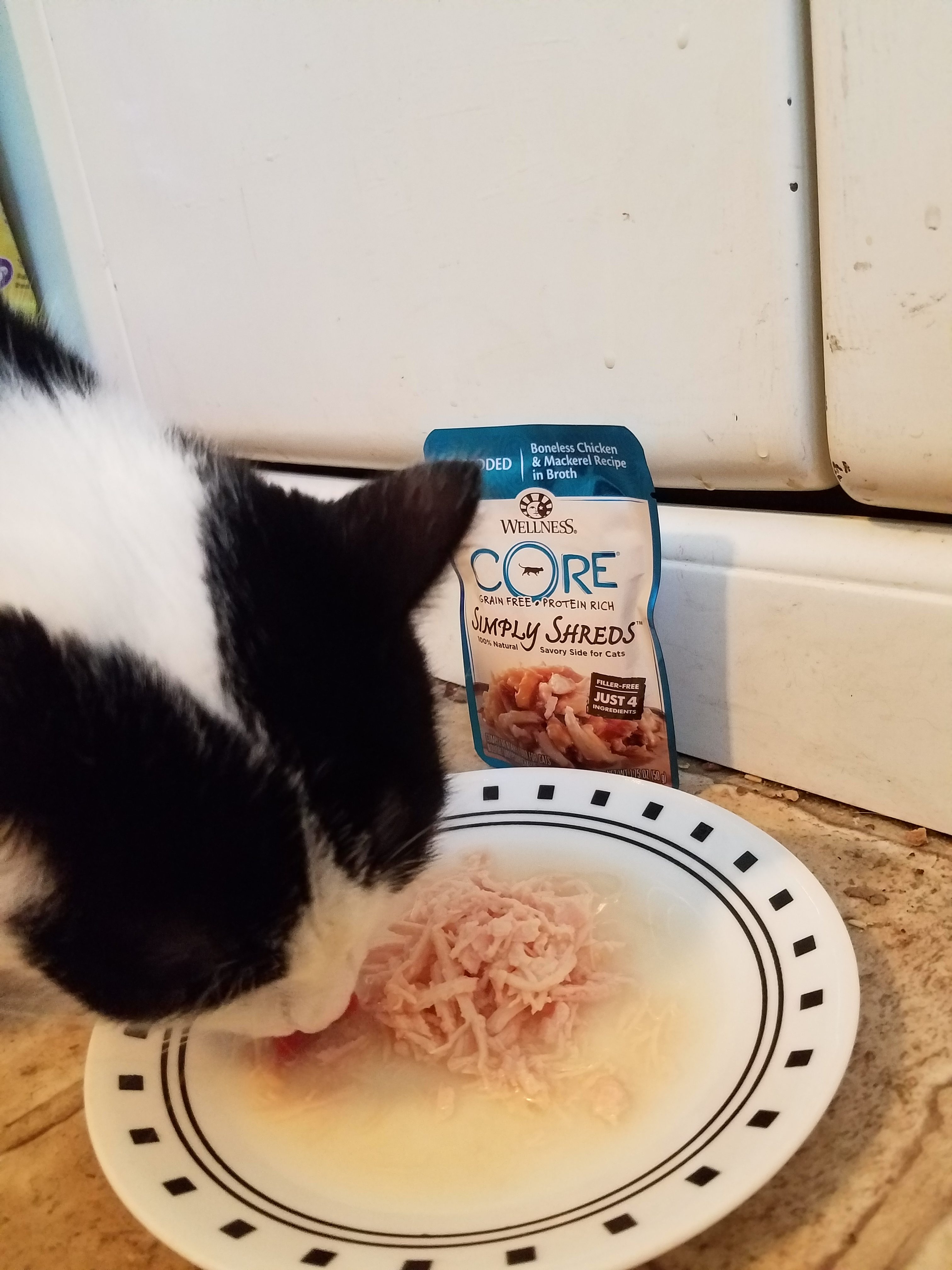 My cats love eating Wellness cat food. I love that I am giving them healthy food that I know is good for them. Available at Petsmart, Wellness is grain-free cat food I can feel good giving to my cats.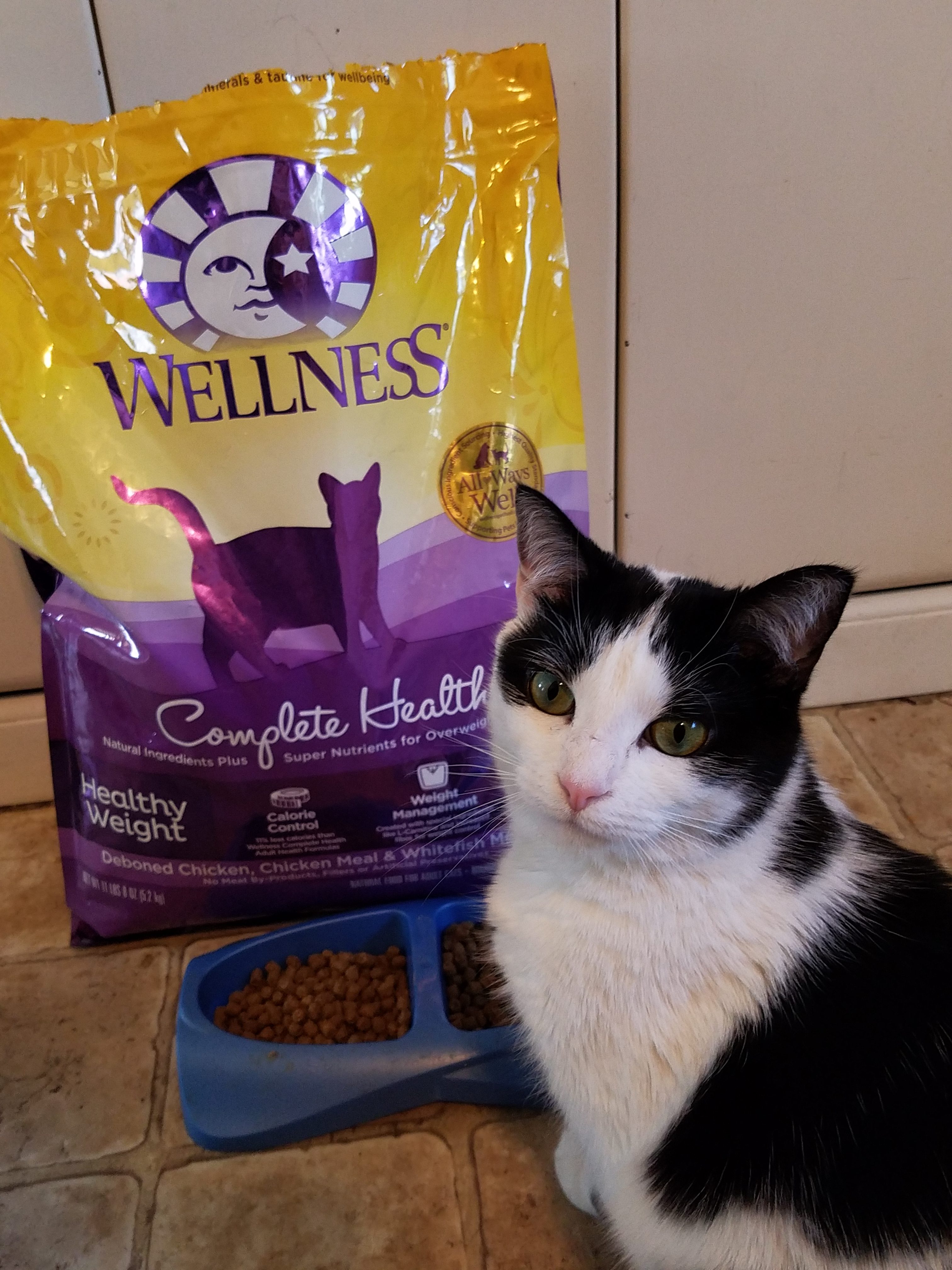 This is a sponsored conversation written by me on behalf of Wellness®. The opinions and text are all mine.