This post is sponsored by Friskies® and the BlogPaws® Pet Influencer Network™. I am being compensated to help create awareness about Friskies® Pull N Play available at PetSmart® but we only share information we feel is relevant to our readers. Friskies® and Nestle Purina PetCare® are not responsible for the content of this article.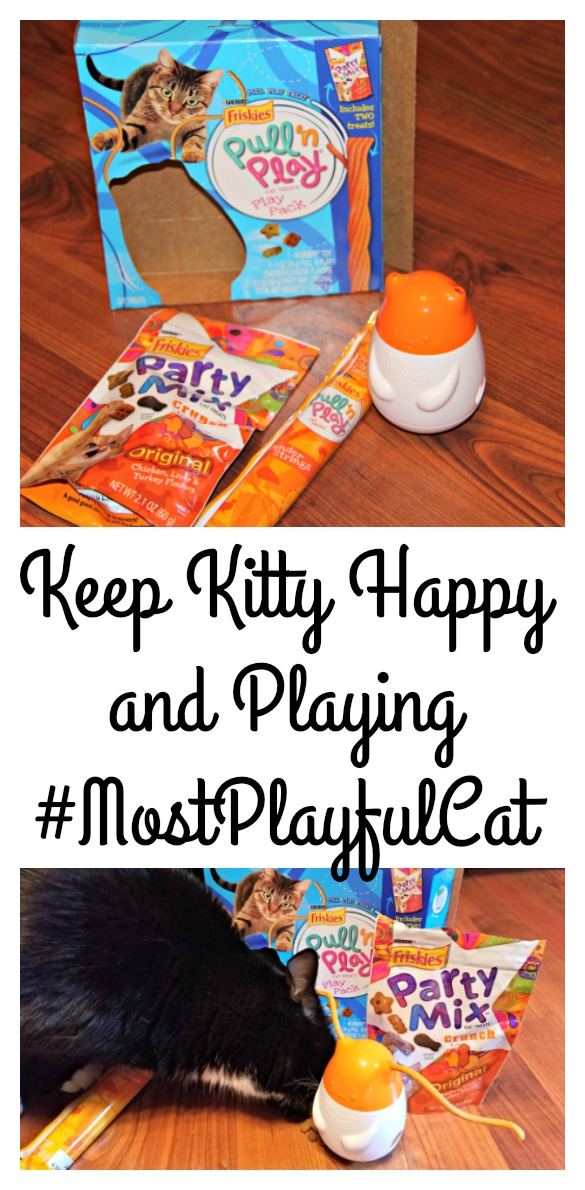 We have 4 cats. Between the 4 cats, I think we have just about all the different personalities covered. We have the big, fat, mama cat who is just a grumpy thing. We have the terrified kitty who is scared of her own shadow. We have our cow kitty. Then we have a kitty who is just happy to be getting loved on no matter who it is by and how they are doing it. She used to love to play. Over the past year, her playfulness has decreased. She only gets in the mood to play now and then. I am always looking for something that will trigger her instinct to play.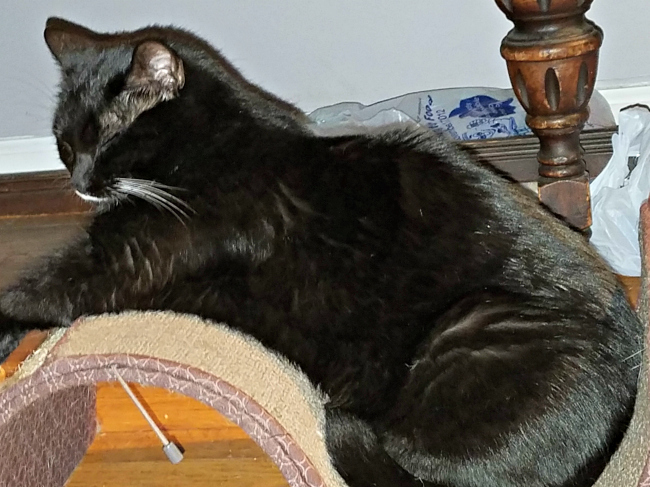 Cats love to play. They love to be mentally and physically stimulated. Cats also love to spend time with their owners. Play time for cats resembles what a wild cat would do. When cats play, they stalk, chase and pounce. When it comes to play, cats take it as serious business. Play also helps keeps cats from getting bored and from getting lazy. It also helps cats maintain a healthy weight.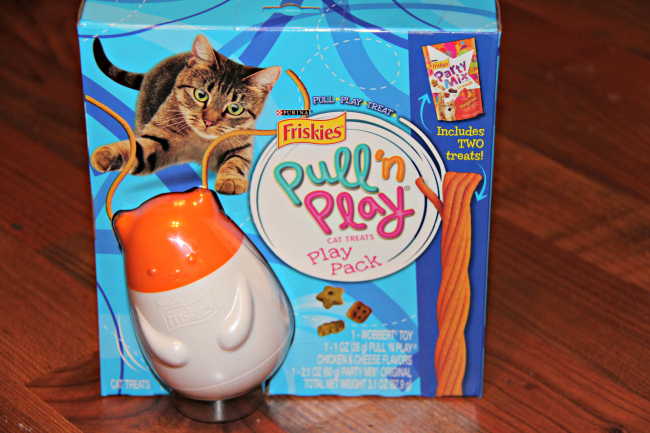 There are lots of ways to get cats to play. For some cats it comes easily. For others, it can be a struggle to get cats engaged. You have to get them where it matters most. Their stomachs of course. Introducing Wobbert. The Pull N Play Wobbert and Ropes are a fun way to interact with your cat and keep their mind engaged at the time.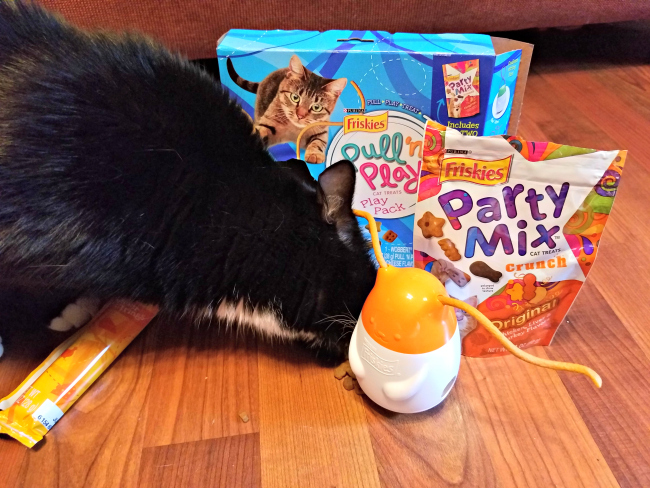 Wobbert is a wobbler. Inside its belly is full of Friskies treats and through the ears are 2 string treats. As cats play, they are rewarded with treats. Cats get to bat the wobbler around and be rewarded with treats. Once kitty gets used to playing with Wobbert, it is time to add in the editable strings. Then, sit back and watch your cat play.
The Pull N Play Pack includes "Wobbert," a fun wobble toy, edible string treats and Friskies Party Mix treats. There are 2 ropes in each pack and 9 strings in each rope. The treats can be fed alone or as part of the Pull 'n Play Play Pack. The edible string comes in 3 flavors: Chicken & Cheese, Salmon & Shrimp, and Tuna & Crab. The next time you are at PetSmart stocking up on cat supplies or food, check out the Friskies Pull N Play Pack for your cat and make treat time fun time! See more kittie love on the Friskies' Instagram page.
This is a sponsored conversation written by me on behalf of Purina®. The opinions and text are all mine.