I received toys and clothes for my dog from Petmart for this post. All thoughts are my own.
Angel is a little dog and she tends to get so cold as soon as the fall rolls around, even in the house. So she needs to stay nice and warm and that means that she needs to wear some kind of sweater or jacket. But hey, she is a cute little girl who needs a cute wardrobe. If my little girls are going to walk her down the street, Angel needs to match their fashionista style.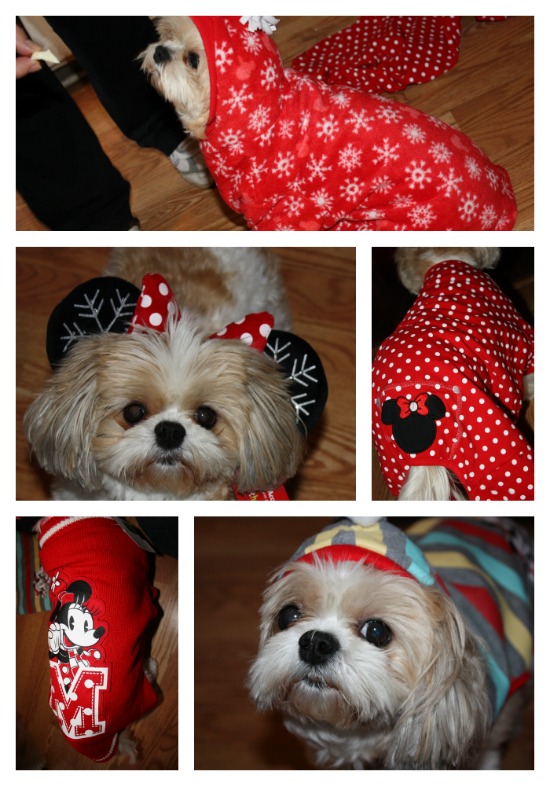 Petsmart is our favorite when it comes to grabbing pet supplies and their dog clothes are no different. With designs from Brett Michaels (My favorite), Martha Stewart and Disney (the girls' favorite), Angel can rock all kinds of looks and be extremely warm when she does. As cute as the styles are, they are also great quality and often have fleece or made with thick material that make them function as well as cute.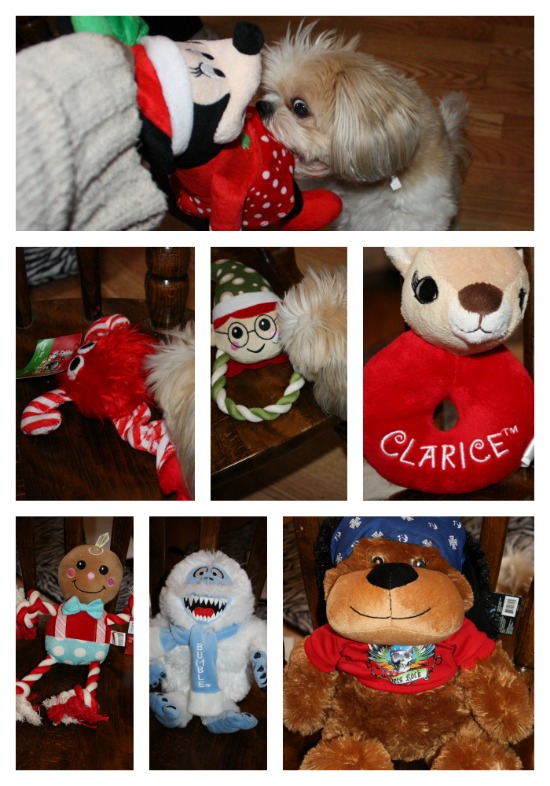 Angel is like a spoiled child in my house and she also needs tons of fun toys to keep her entertained. Angel loves her toys. I mean this puppy loves her toys. She is so funny when she gets a new one. I can barely look at it before she is stealing it away from me, and running away with it. That dog can find the squeeker in a toy better than I can. And if she hears a new toy squeek, she is off and running trying to find it. She will snuggle up with her toys and lay with them.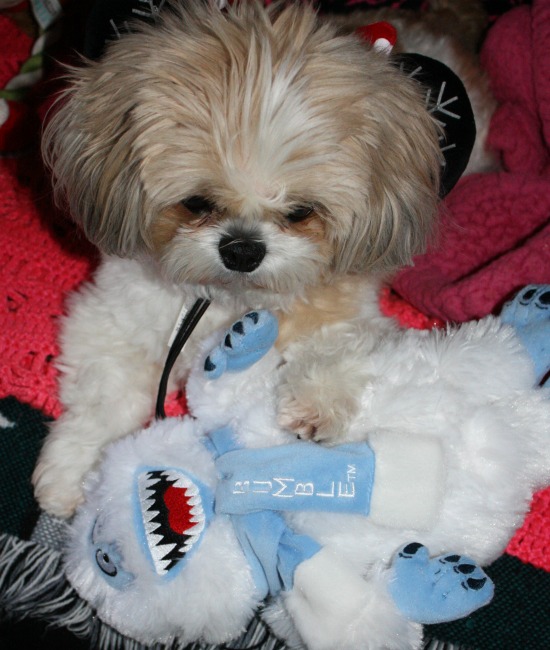 We go through a lot of toys with Angel. I noticed that the Petsmart toys tend to last a long time and hold up very well, no matter how hard Angel plays with them. Of course, eventually they give out from her chewing away at them, but they do last us awhile.
Another great reason to shop at Petsmart is because they give back. They have an amazing program called Luv-A-Pet™. When anyone purchases any of the items in this collection, 5 percent of the proceeds go to PetSmart Charities to help save the lives of homeless pets. It is the perfect way to get what you need for your pet, but still help those animals in need.
So as you are getting those holiday decorations out, gettitng ready for the colder weather and thinking about presents, do not forget to stop in to your local Petsmart or look online for all of the great options they have for dogs of all sizes.