This post contains affiliate links. If you buy something from them, I earn a small percentage that helps keep The Spring Mount 6 Pack running.
Last week I told you about my experience with Quorn in my Hamburger(less) Goulash. Here is another very cute and fun recipe using the Quorn grounds. I hope you enjoy it.
This easy recipe turns an old favorite into a fun & wholesome hand-held meal!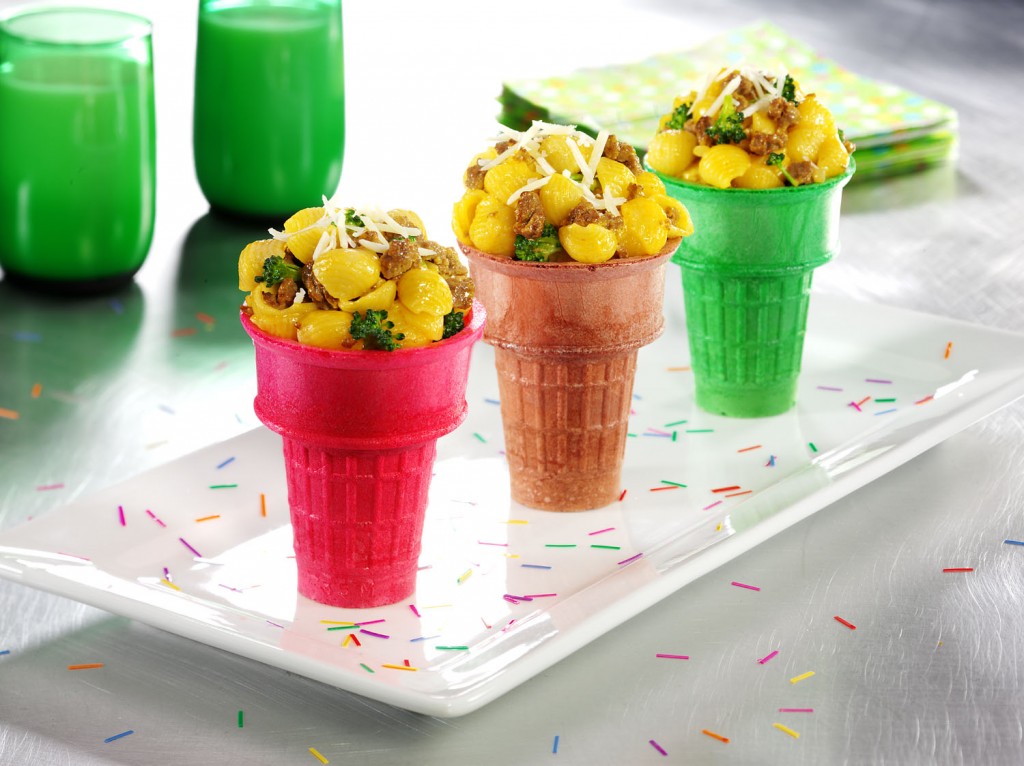 Makes about 6 servings (about 4 cups Quorn™ mac & cheese mixture-2 cones each)
Prep Time- 15 min.
Cook Time- 15 min.
Ingredients-
2 tsp. canola or vegetable oil
½small onion, finely chopped (about 1/3 cup)
1  cup Quorn™ Grounds
1/8 tsp. garlic powder
½ cup broccoli florets, chopped
1 box (6 oz.) Shells & Real Aged Cheddar-style macaroni & cheese mix
12small wafer, flat-bottomed ice cream cones (1 box- 1.2 oz.)
Shredded Parmesan cheese, as needed
Directions-
1. Heat oil ind medium skillet over Med.-High heat. Add onions; cook, while stirring 3-4 minutes or until softened. Stir in Quorn™ Grounds, garlic, broccoli and ½ cup water. Simmer, stirring occasionally, until liquid has evaporated and broccoli is just tender-crisp. Cover to keep warm; set aside.
2. Meanwhile, cook macaroni & cheese as per package directions. Stir in Quorn™/broccoli mixture.
3. To serve, spoon about 1/3 cup of the macaroni, Quorn™ & broccoli mixture into each cone. Top with some Parmesan cheese "sprinkles."
Serve immediately.
TIPS-
*This recipe is a great way to sneak veggies into your kids! Instead of broccoli, you may substitute just about any vegetable you like…even leftover veggies. If using cooked veggies, reduce the water to 1/3 cup. *For a kids party, set up a "top-it-yourself" Quorn™ Cone bar. Shredded carrot "confetti," chopped black olive "chocolate chips," chopped toasted nuts, etc.
Let your kids' imaginations run wild!