I wasn't sure, back before having kids, if I would have kids who played sports. While I like watching sports, and playing around in the back yard I wasn't involved in any team sports. I did do karate and Scottish dancing as a kid. Hubby never really played any sports.  When they boys were little, hubby really wanted then to get involved and play.
Anthony, who is now 17, was a little interested in being on a soccer team. While he wasn't competitive, he did have the skill. He tried several times, on several different teams, he was just going through the motions and he wasn't interested. Joey,16, on the hand, wanted to try everything. He tried a basketball skills class, soccer, t-ball, football, back to basketball, back to soccer. Then once he was in middle school, he found a love of running and really enjoyed cross country and track. He loved all of the sports, but for Joey, who is also not very aggressive and competitive, he had trouble not "doing things" He is an active and just wanted to play. We discovered that he is like me, and just loves playing the sport in the yard or at the park, and doesn't really want to be on a team sport.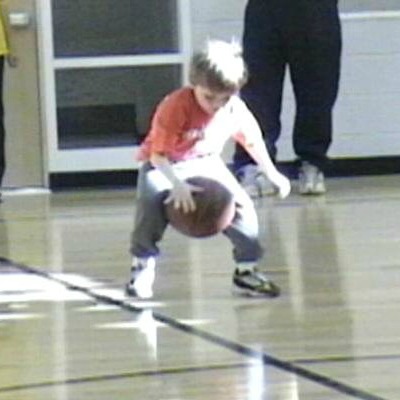 My girls on the other hand are excelling at their sports. Serenity is in her 4th year of cheer leading. She started off on a Pop Warner team. She has been cheering for them for 3 year, this being her 4th. But she also added in cheering for an all star Elite team this year. We spend 6 days a week on a cheer field. Willow, who is 5, just stated cheering this month, after doing 3 months of gymnastics. Both of the the girls are dedicated, willing to give up their free time and happy to practice even when they are playing.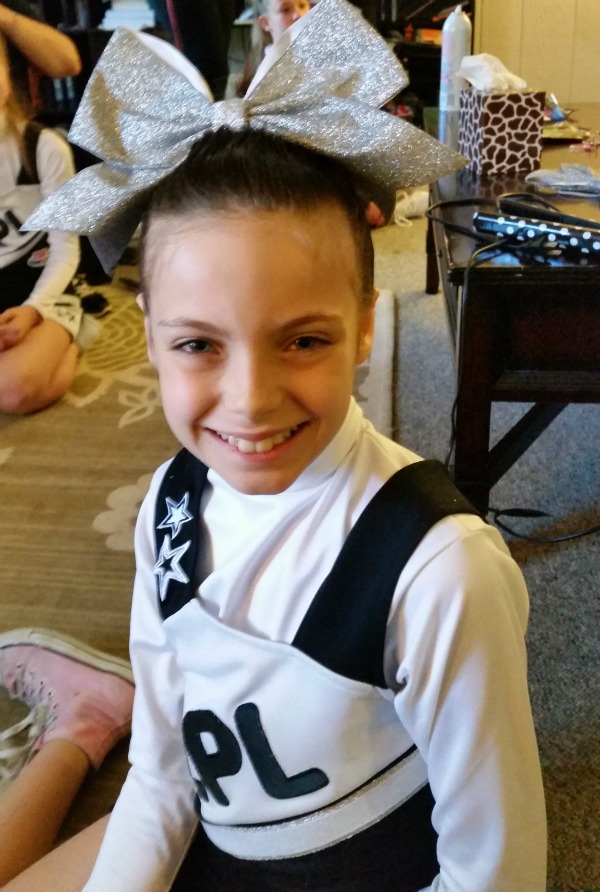 What makes the difference between the older boys and the girls? It isn't talent, my boys did well at the sports that they tried. It is their drive and dedication. Many parents think that their kids will do fantastic in a sport or won't be able to do a sport because they have or don't have natural talent, or they do not fit a certain mold. In Perception vs Reality in Youth Sport by J A Patterson, I found some of the best athletes were people who didn't fit into a certain mold. For Example, David Beckham was told when he was only 12, that he was too small for soccer and that he would never be able to play for England. According to a former coach, Beckham compensated for his size by practicing and specializing in free kick accuracy and that became his primary strength.
There is a lot of discussing on what makes a great athlete vs a good athlete. There are thoughts that it is talent, consistency, physical, is mental, the drive, effort or attitude. I think it is a combination of it all. I also think it is how they get started.
As a mom who has been on the side lines, and who is now a coach for one of my daughter's teams, I have felt what it is like on both sides, and I have seen the parents on both sides. A lot of parents are trying to push their kids and it comes off and screaming and being too hard. Some parents take a much easier approach and some are nearly silent on the field. While you don't want to be the parent screaming at the kids to do better, run faster, or yelling about the ball that the kids missed, or screaming at the refs for a call, you do want to be supportive to your kids. Tell them that they did good. Tell them that is ok that they dropped the ball. Tell them that you are proud of them for being on a team. And don't yell at the coach. Coaches are usually volunteers who are working extremely hard to help your child succeed. If you are unhappy about something, just approach them and talk to them.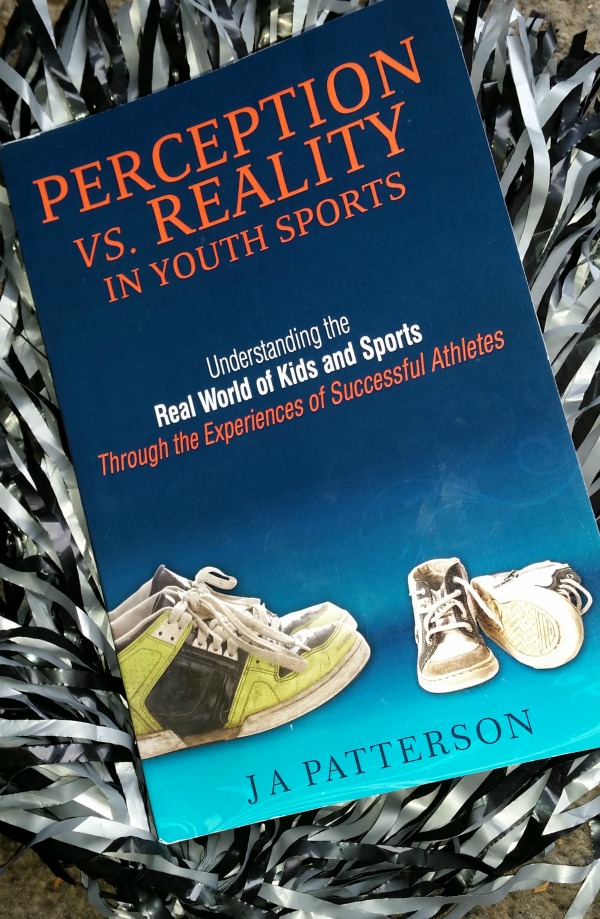 As I was reading Perceptions vs Reality in Youth Sports, I have learned so much. I didn't think that I would have many preconceived notions that were not based on my own experiences, but I would that I did. There is a passage in the book that talks about how your child's experience in youth sports will eventually come to an end, and most likely quickly. Many parents end up thinking back and wish that they had enjoyed it more and not worried about the team's record, whether she was playing as much as I wanted or why the coach didn't put my child in the right position. For me, I might not stress over how well the girls do or where they are in the squads, but I know I get tired of all of the running. And that, sometimes, makes it hard for me to enjoy the games and competitions as much as I should. I plan to change the way I think about it all. I plan on enjoying it all a little more.
If you have kids, plan to have kids, or just love sports, Perception Vs Reality in Youth Sports is a must read. And right now, you have a chance to win a copy of your own.
Disclosure: I am part of the PTPA Brand Ambassador Program with Perception vs. Reality in Youth Sports and I received compensation as part of my affiliation with this group. The opinions on this blog are my own.